Updated: November 18, 2015 / Home » Computer and Internet Security » Download Antivirus Protection
Here is a simple summary on the best antivirus for those who own a small business using Windows XP, Vista and 7 by AV Comparative. As shown in the graphs below, Avira has the highest detection level whereas Symantec and eScan has the most effective removal capabilities.
Please visit the Comparatives & Reviews section in AV Comparative for more comparison and indepth reports.

Image Source: AV-Comparative.org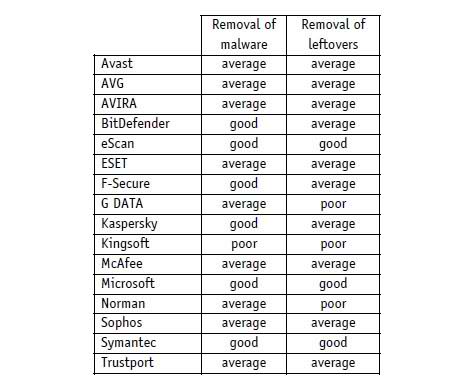 Image Source: AV-Comparative.org