Updated: August 11, 2018 / Home » Quotes [ Top Tumblr Inspirational, Love & Life ]
Continuing from 40 Napoleon Bonaparte Quotes On War, Religion, Politics And Government [ Part 1 ], here are 6 interesting facts about Napoleon.
Related Article ➤ 15 Quotes by Fidel Castro and Ernesto Che Guevara
Autopsy report concluded that Napoleon died of stomach cancer, but some scientists believed he was poisoned with arsenic.
Napoleon was one of the greatest military commanders in history. Oftentimes portrayed as a power hungry conqueror, this strong and ambitious man is indeed one of the greatest. Napoleon is considered to have been a military genius, and is known for commanding many successful campaigns but also known for some spectacular failures.
Napoleon sold to the United States their French possession – the so-called Louisiana Purchase for less than three cents per acre or $7.40 per km².
The great Napoleon Bonaparte could have won the Battle of Waterloo by attacking earlier in the day, but Napoleon Bonaparte delayed his attack because he suffered greatly from hemorrhoid pain that morning.
Napoleon was also a writer, he wrote a romantic novella.
Napoleon was Roman Catholic, but did not believe in the existence of a living God.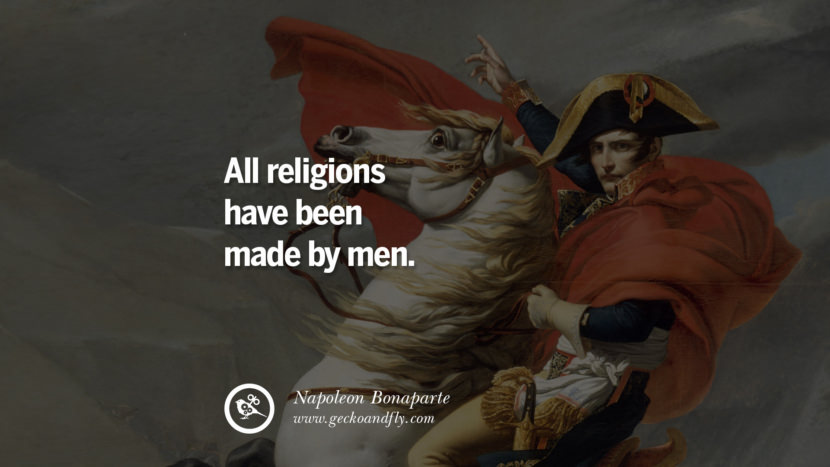 All religions have been made by men.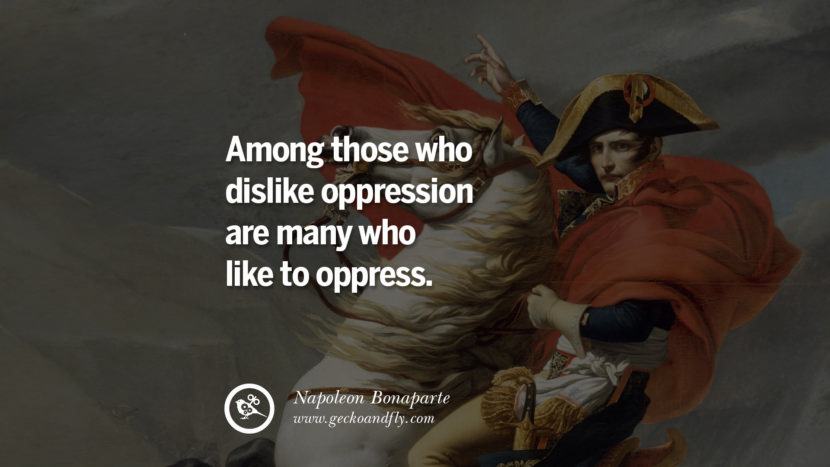 Among those who dislike oppression are many who like to oppress.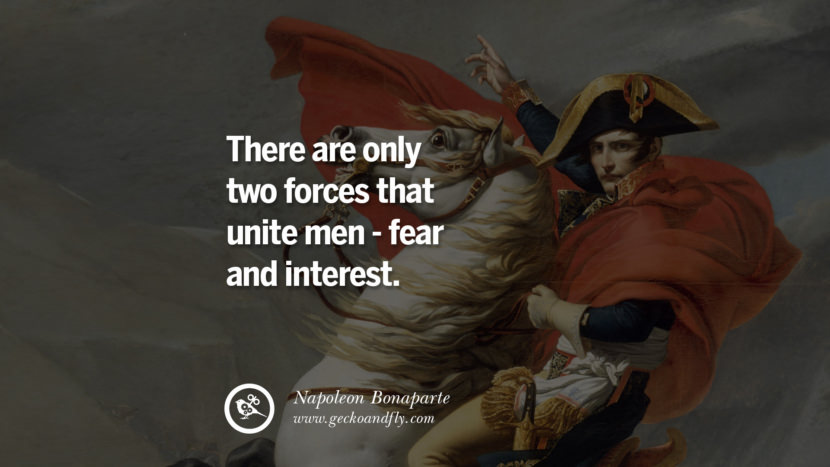 There are only two forces that unite men – fear and interest.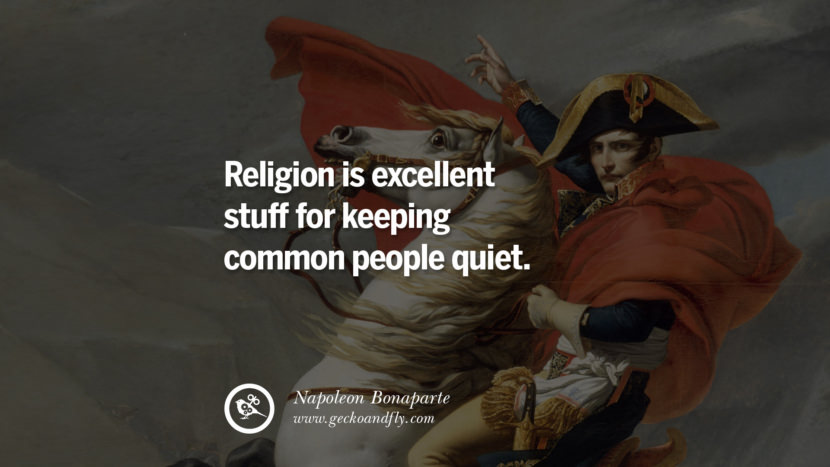 Religion is excellent stuff for keeping common people quiet.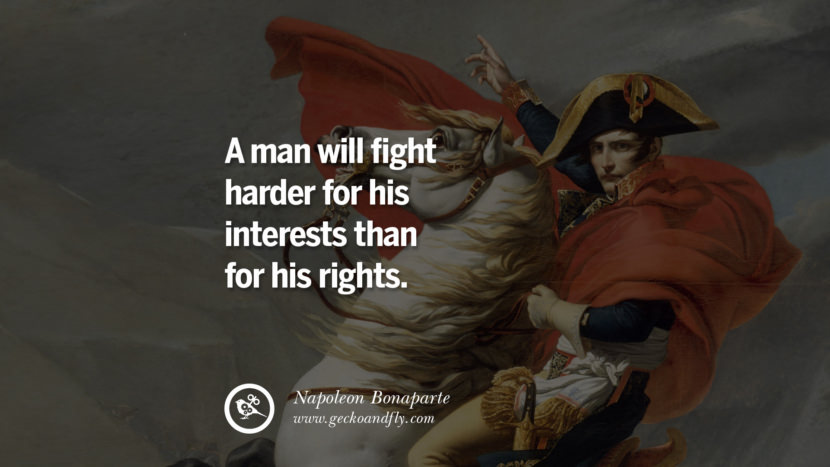 A man will fight harder for his interests than for his rights.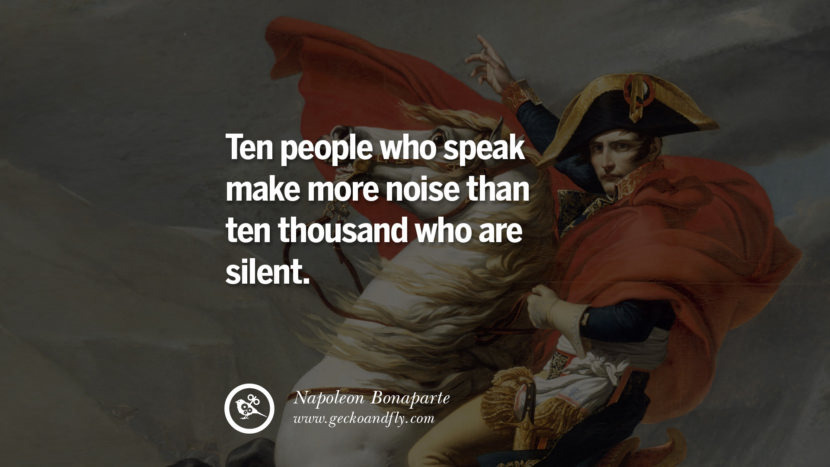 Ten people who speak make more noise than ten thousand who are silent.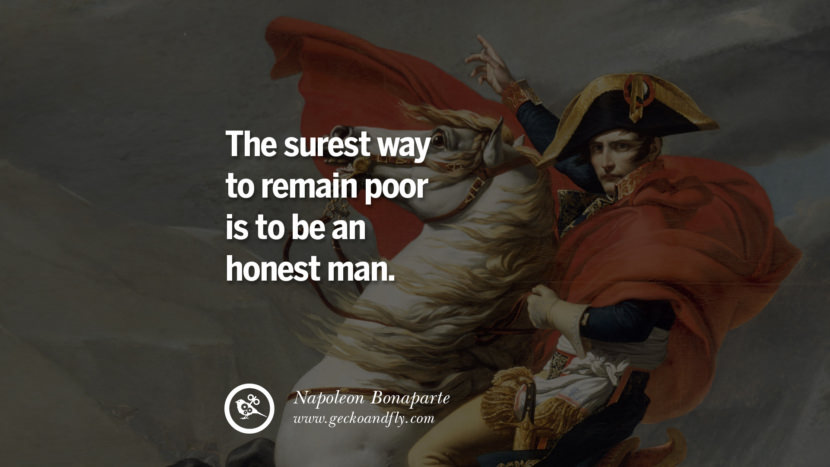 The surest way to remain poor is to be an honest man.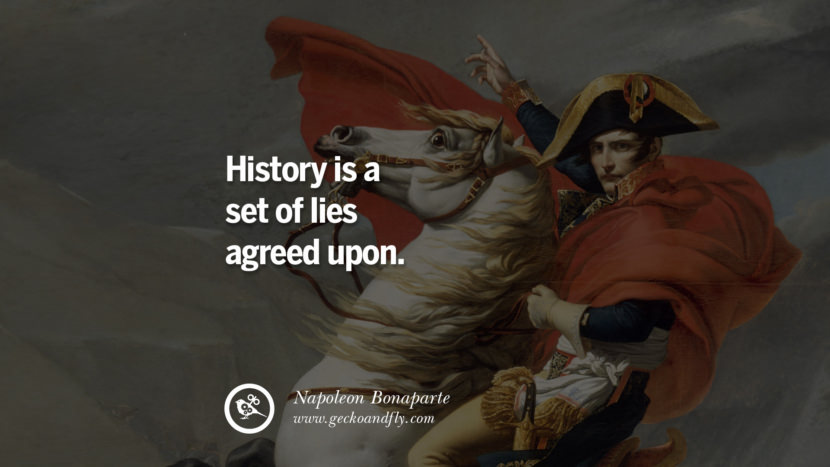 History is a set of lies agreed upon.

The best way to keep one's word is not to give it.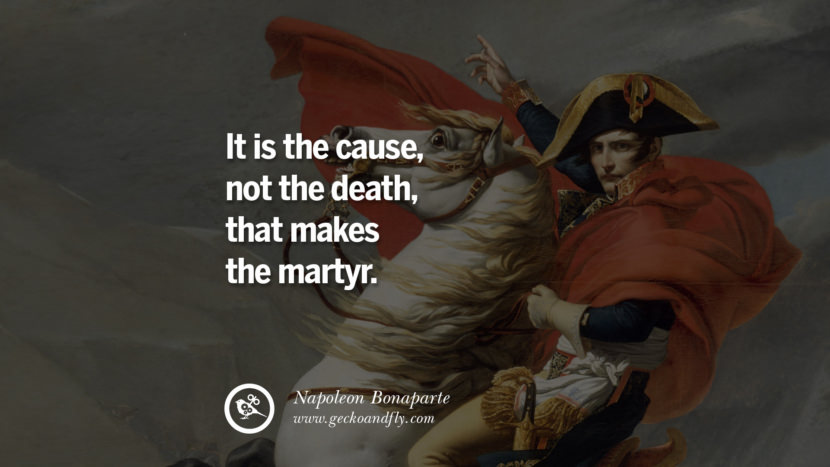 It is the cause, not the death, that makes the martyr.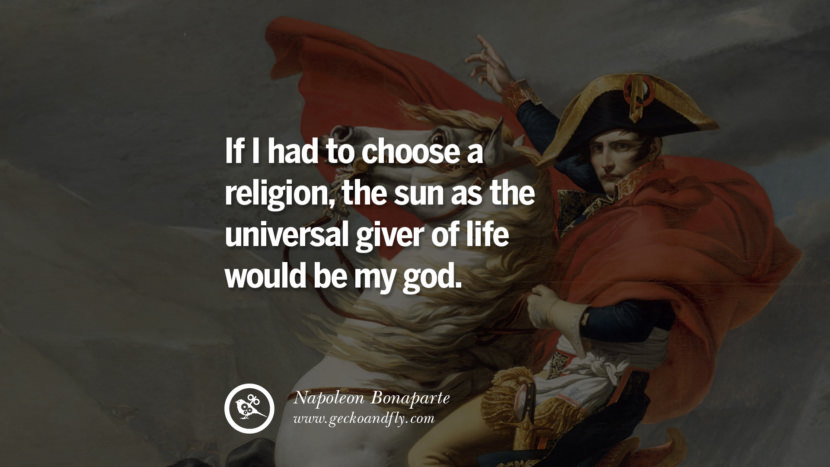 If I had to choose a religion, the sun as the universal giver of life would be my god.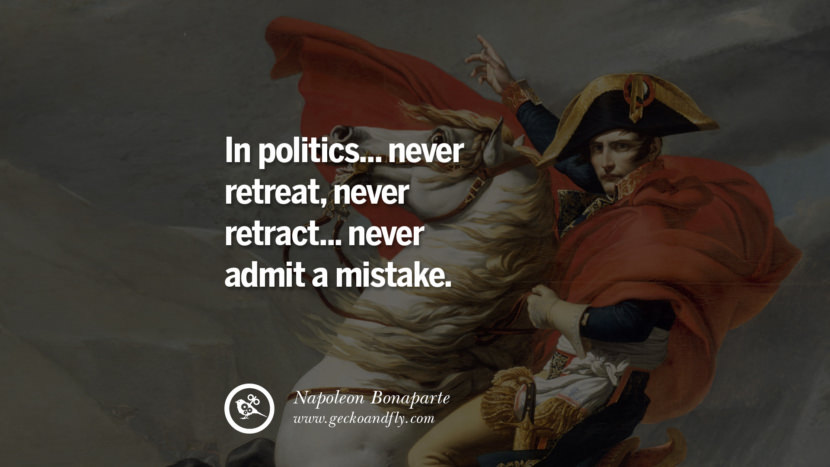 In politics… never retreat, never retract… never admit a mistake.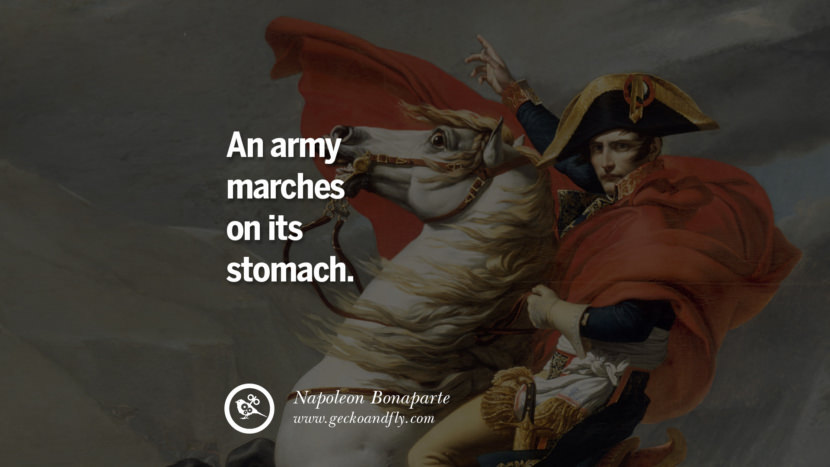 An army marches on its stomach.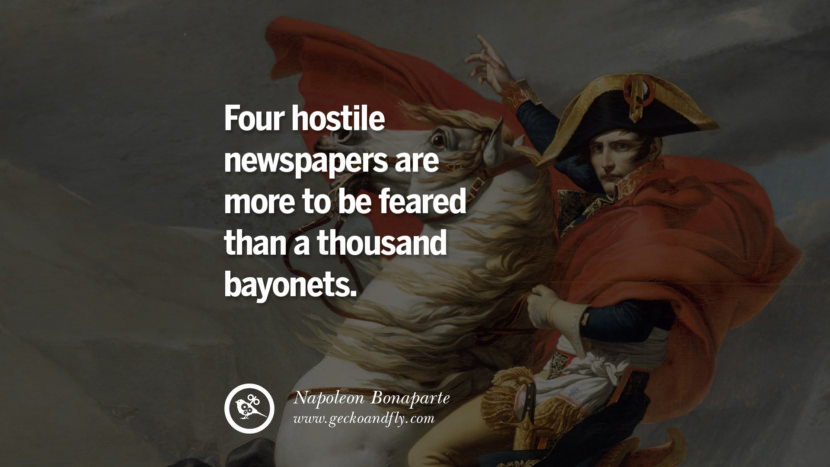 Four hostile newspapers are more to be feared than a thousand bayonets.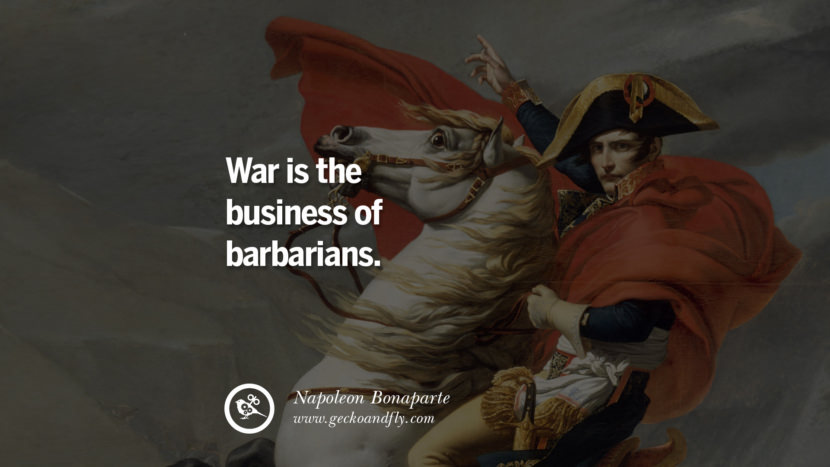 War is the business of barbarians.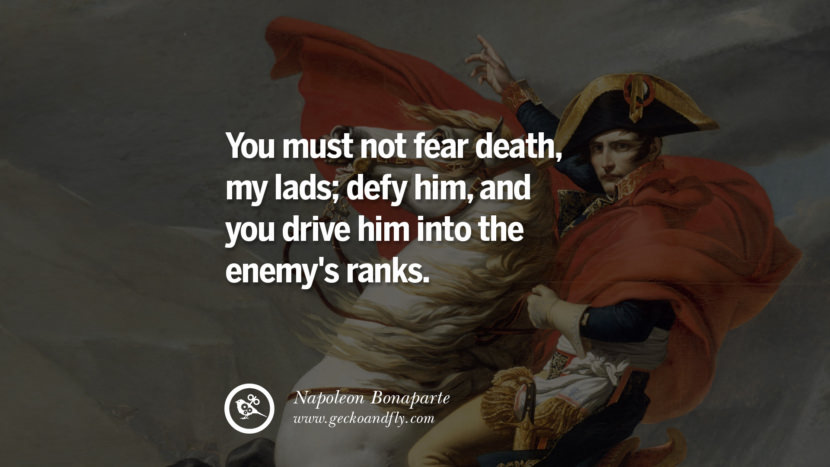 You must not fear death, my lads; defy him, and you drive him into the enemy's ranks.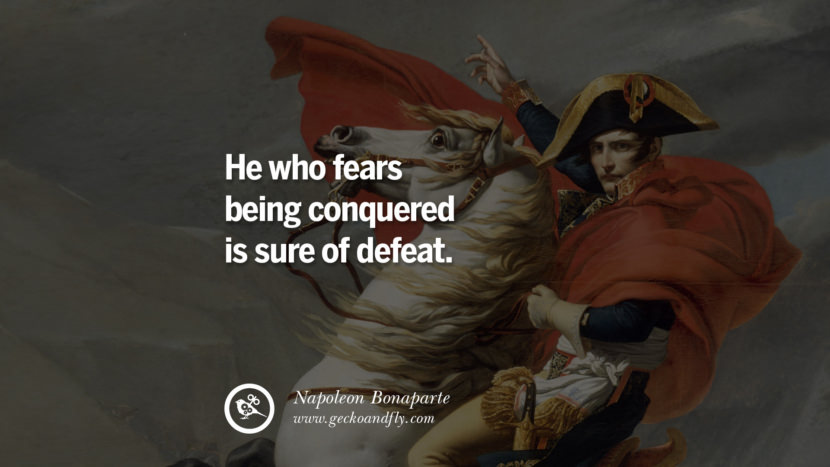 He who fears being conquered is sure of defeat.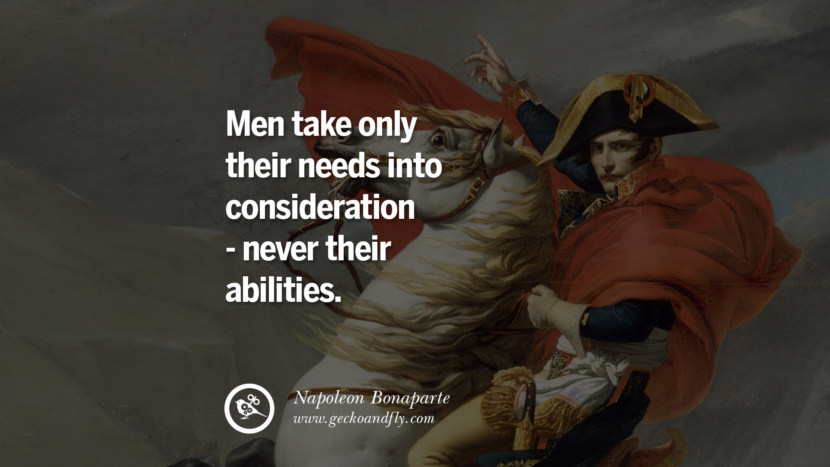 Men take only their needs into consideration – never their abilities.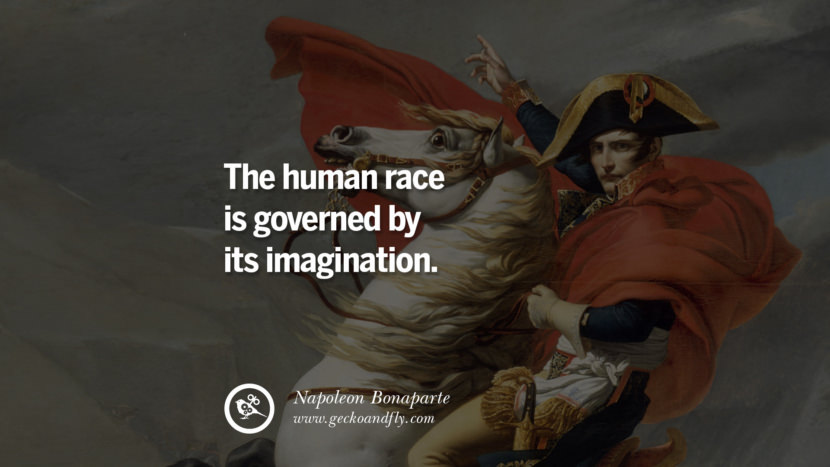 The human race is governed by its imagination.