One of the more popular branch of Buddhism is none other than Zen Buddhism followed by Tibetan Buddhism, perhaps it is the idea of simplicity of the Japanese culture that makes it so much more relaxing. Famous western people embracing Buddhism are the late Steve Jobs, Steven Seagal, Richard Gere, Tina Turner, Orlando Bloom, Tiger Woods and more.
Related Article 2019 ➤ 13 Gautama Buddha Quotes on Anger Management and Salvation
Personally, I do not categorize Buddhism as a religion, some may disagree and that is the beauty of Buddhism, you will not be punished for being wrong. Reason being that they do not mention God, the creator of this universe and more often than not, their scripture is nothing more than a guide on how to reduce suffering. In short, what is Buddhism? I believe it is the only "religion" that promotes 'the way of life'. Without further ado, here are 10 beautiful quotes found in Chinese Japanese Zen Buddhism. Happy Wesak / Vesak Day.

Do not dwell in the past, do not dream of the future. Concentrate the mind on the present.

Health is the greatest gift, contentment is the greatest wealth. Faithfulness is the best relationship.

No one saves us but ourselves. No one can and no one may. We ourselves must walk the path.

Three things cannot be long hidden – The Sun, The Moon and The Truth.

The mind is everything, what you think you become.

We are shaped by our thoughts, we become what we think. When the mind is pure, joy follows like a shadow that never leaves.

To keep the body in good health is a duty, otherwise we shall not be able to keep our mind strong and clear.

Thousands of candles can be lighted from a single candle and the life of the candle will not be shortened. Happiness never decreases by being shared.

Holding on to anger is like grasping a hot coal with the intent of throwing it at someone else; you are the one who gets burned.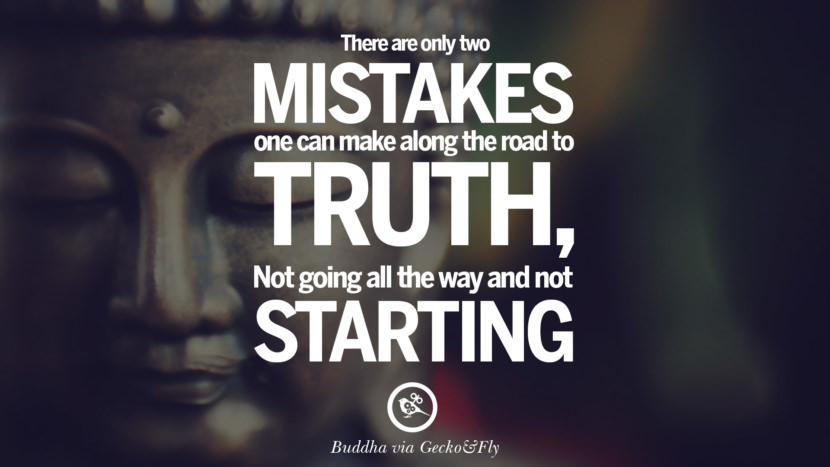 There are only two mistakes one can make along the road to truth, not going all the way and not starting.

Source & Copyright: ZenPencil