Sometimes in life we are so clouded by our emotional, we tend to miss the forest for the trees. We are bound to repeat the same mistake over and over again until we learn our lessons, thus, to stop the vicious cycle, we need to take a step back and enlighten ourselves by going into uncharted territories. This means taking risk and doing things differently. Here are 18 brutal truths about life no one wants to admit, but if you do, you'll live a more fulfilling life.
Related Article 2019 ➤ 12 Life Changing Lesson Quotes You Should Adopt in Your Everyday Life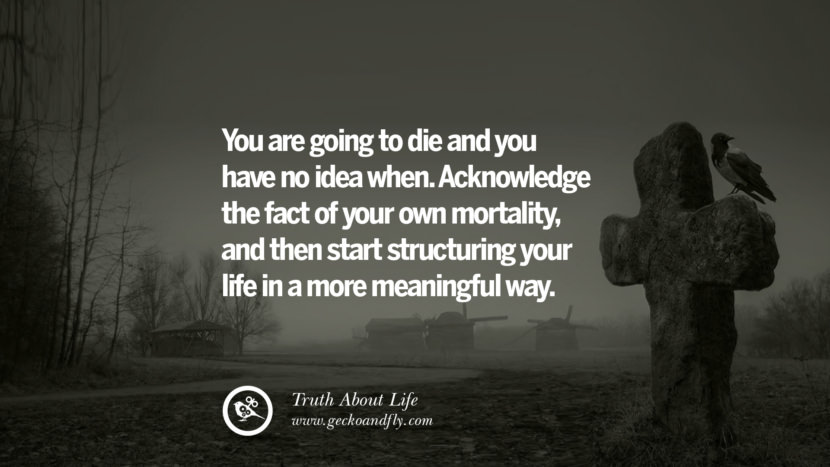 You are going to die and you have no idea when. Acknowledge the fact of your own mortality, and then start structuring your life in a more meaningful way.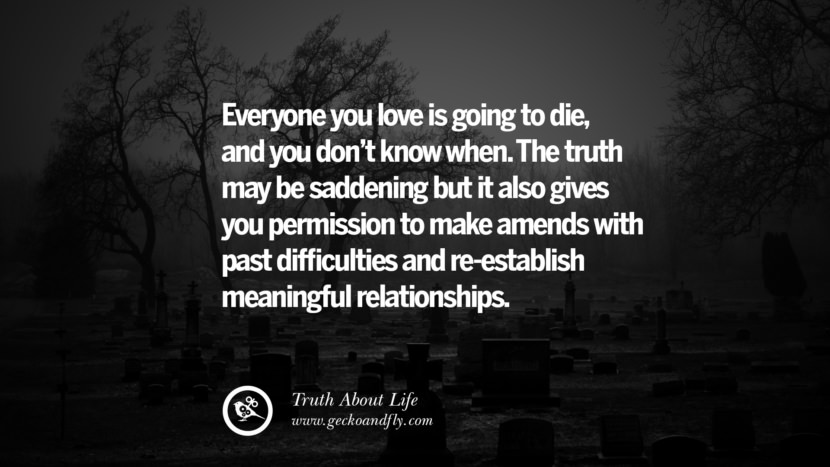 Everyone you love is going to die, and you don't know when. The truth may be saddening but it also gives you permission to make amends with past difficulties and re-establish meaningful relationships.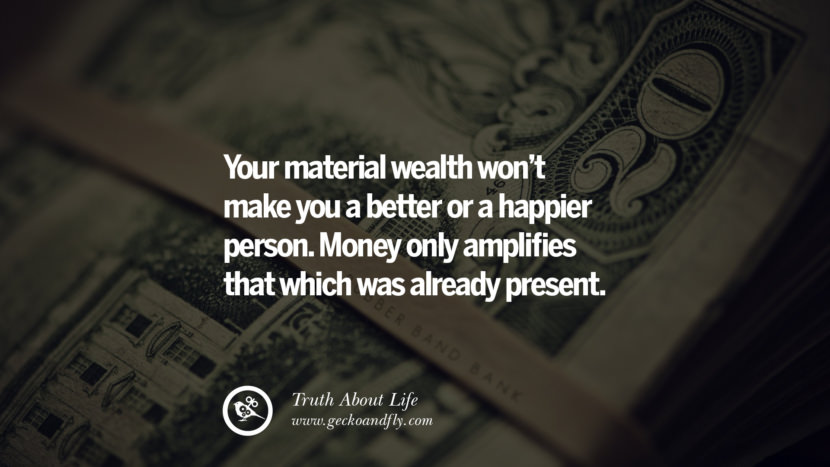 Your material wealth won't make you a better or a happier person. Money only amplifies that which was already present.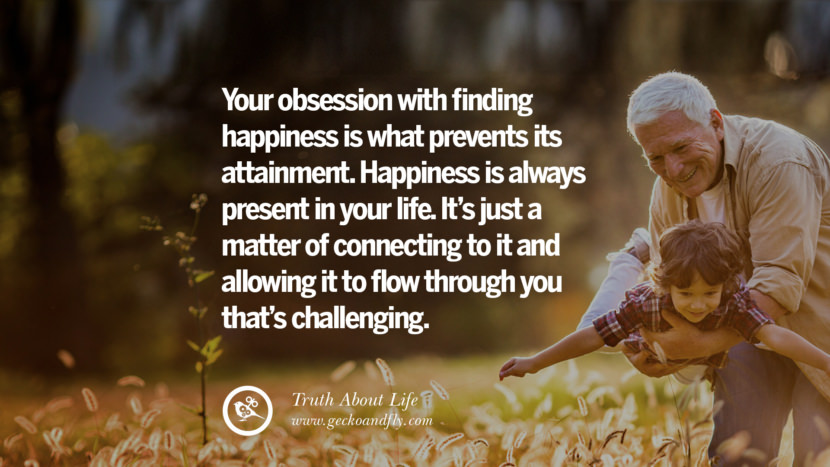 Your obsession with finding happiness is what prevents its attainment. Happiness is always present in your life. It's just a matter of connecting to it and allowing it to flow through you that's challenging.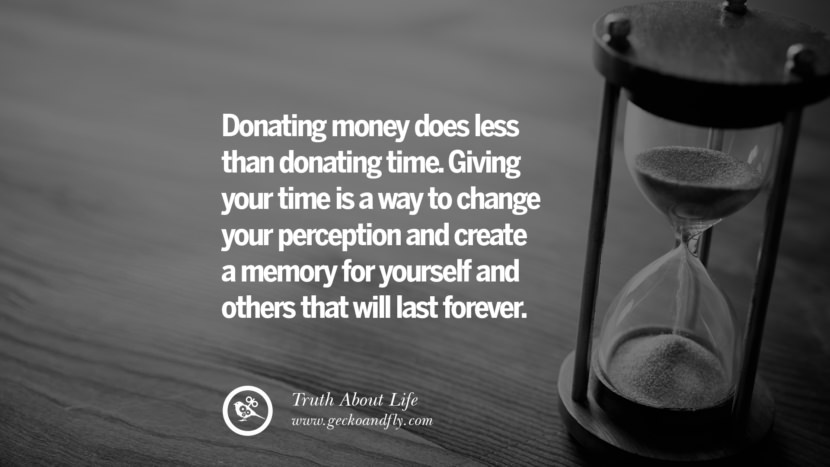 Donating money does less than donating time. Giving your time is a way to change your perception and create a memory for yourself and others that will last forever.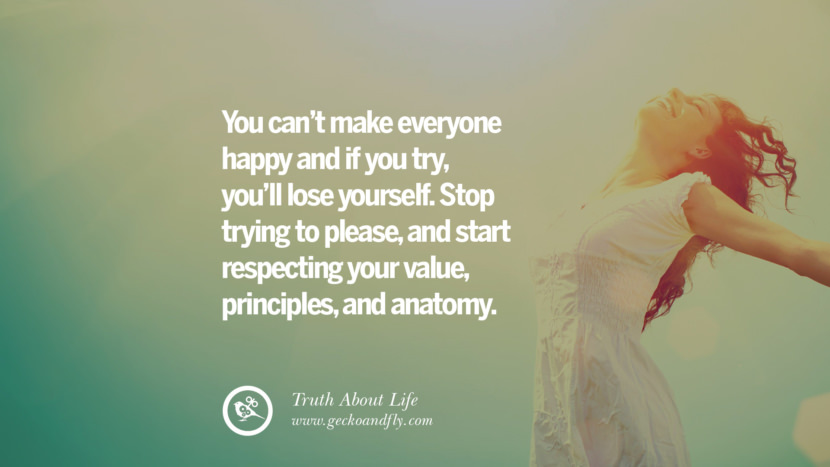 You can't make everyone happy and if you try, you'll lose yourself. Stop trying to please, and start respecting your value, principles, and anatomy.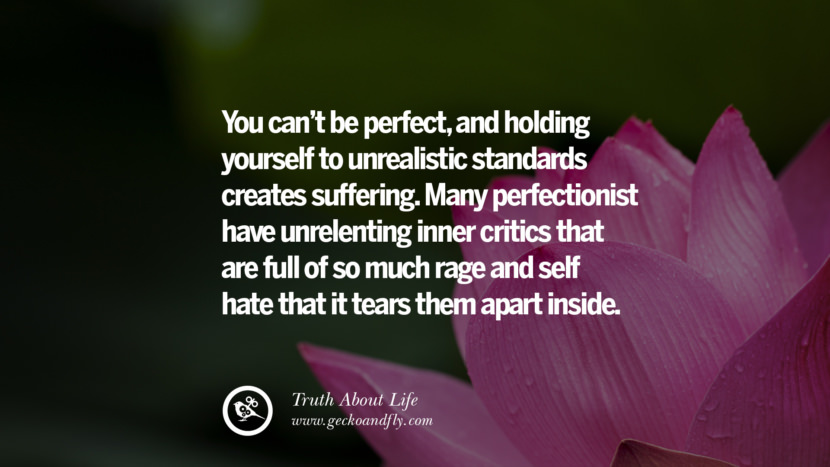 You can't be perfect, and holding yourself to unrealistic standards creates suffering. Many perfectionist have unrelenting inner critics that are full of so much rage and self-hate that it tears them apart inside.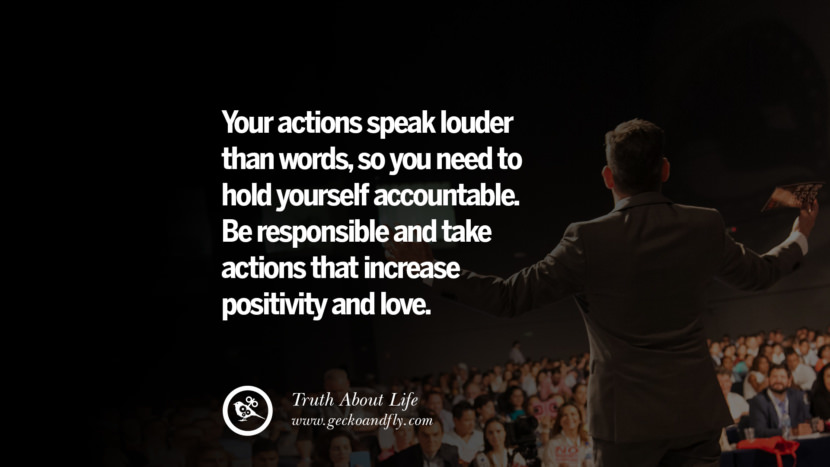 Your actions speak louder than words, so you need to hold yourself accountable. Be responsible and take actions that increase positivity and love.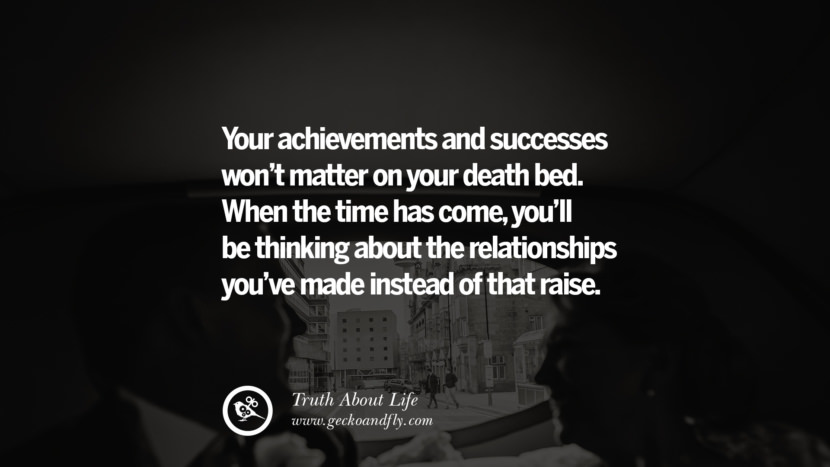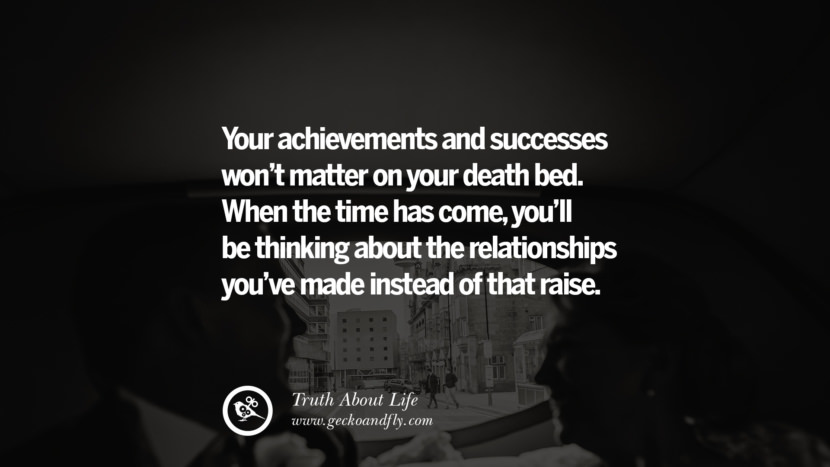 Your achievements and success won't matter on your death bed. When the time has come, you'll be thinking about the relationships you've made instead of that raise.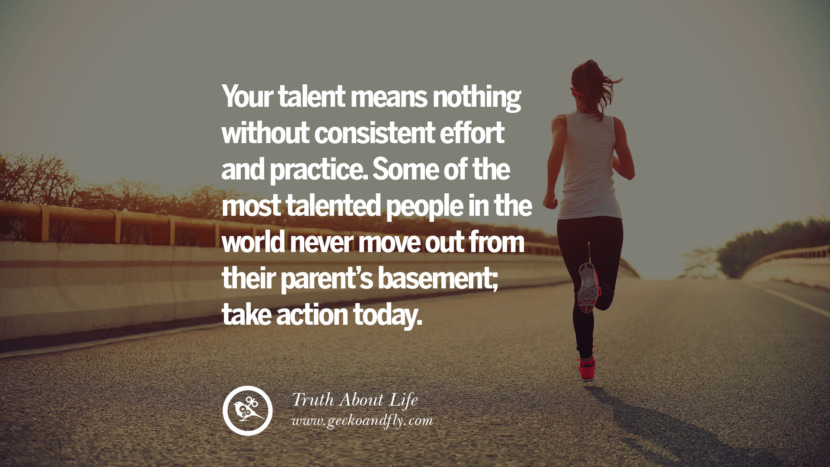 Your talent means nothing without consistent effort and practice. Some of the most talented people in the world never move out from their parent's basement; take action today.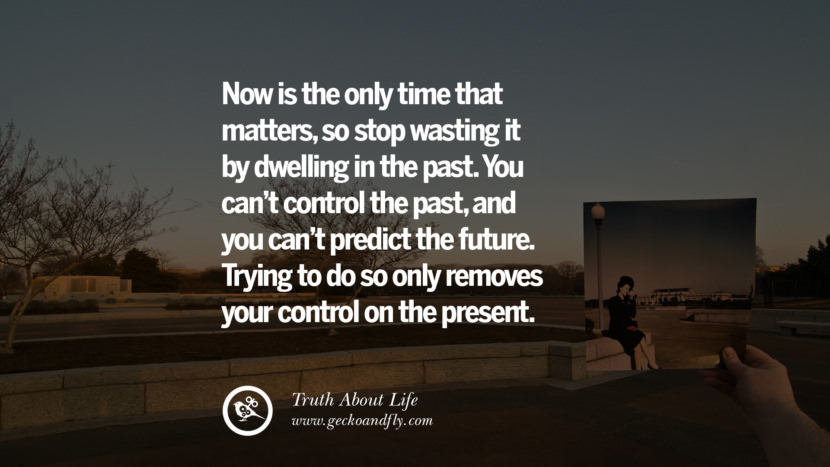 Now is the only time that matters, so stop wasting it by dwelling in the past. You can't control the past, and you can't predict the future. Trying to do so only removes your control on the present.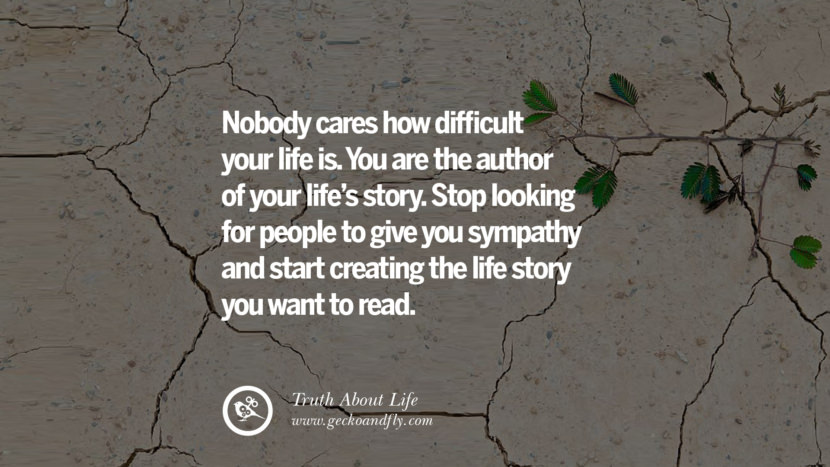 Nobody cares how difficult your life is. You are the author of your life's story. Stop looking for people to give you sympathy and start creating the life story you want to read.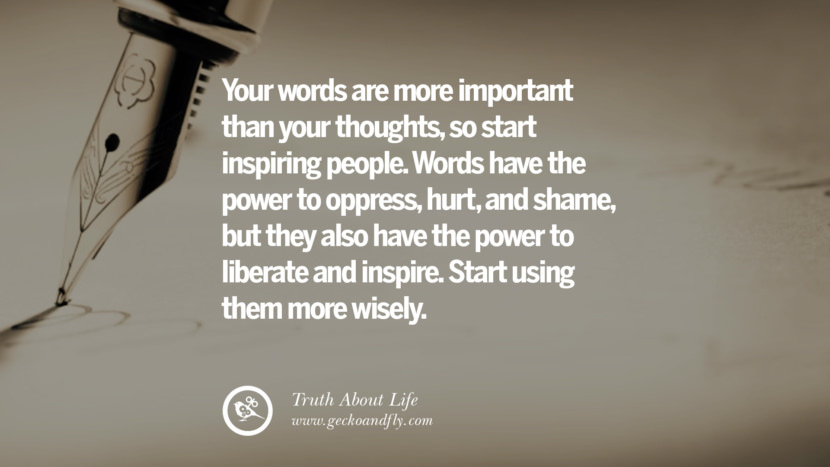 Your words are more important than your thoughts, so start inspiring people. Words have the power to oppress, hurt and shame, but they also have the power to liberate and inspire. Start using them more wisely.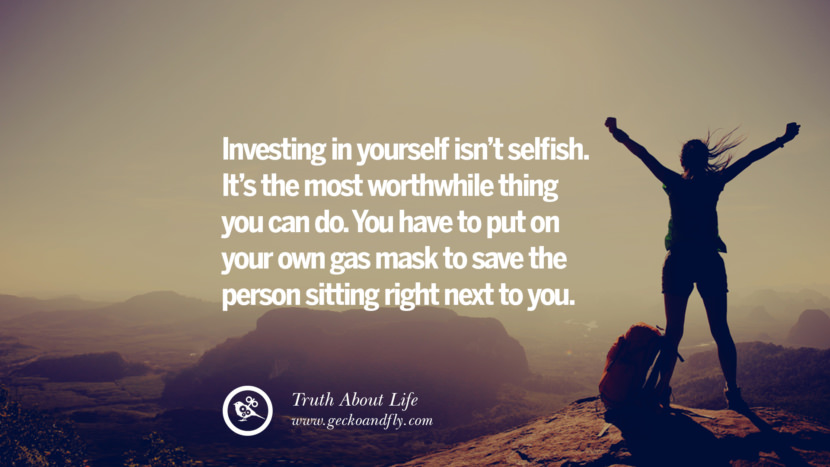 Investing in yourself isn't selfish. It's the most worthwhile thing you can do. You have to put on your own gas mask to save the person sitting right next to you.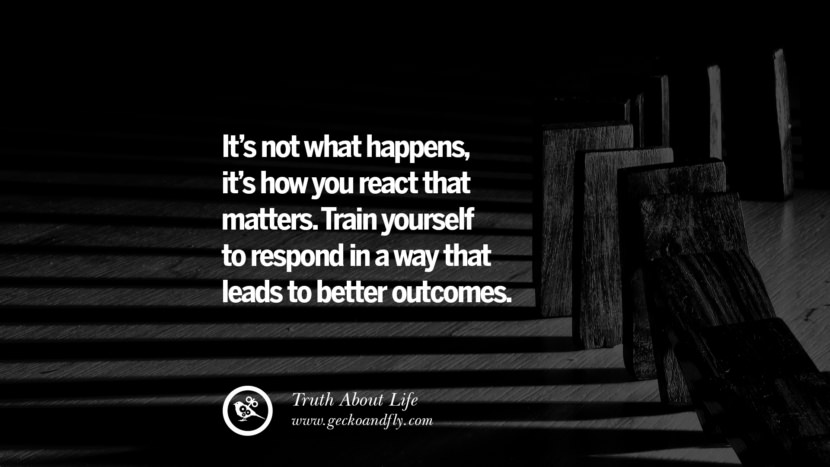 It's not what happens, it's how you react that matters. Train yourself to respond in a way that leads to better outcomes.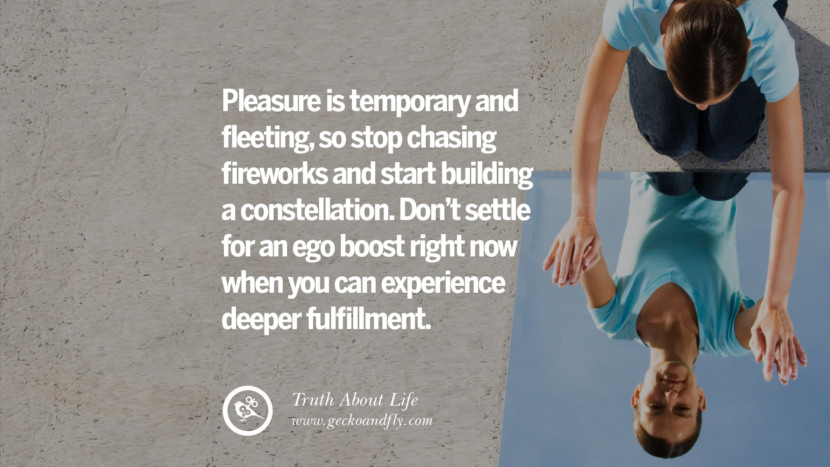 Pleasure is temporary and fleeting, so stop chasing fireworks and start building a constellation. Don't settle for an ego boost right now when you can experience deeper fulfillment.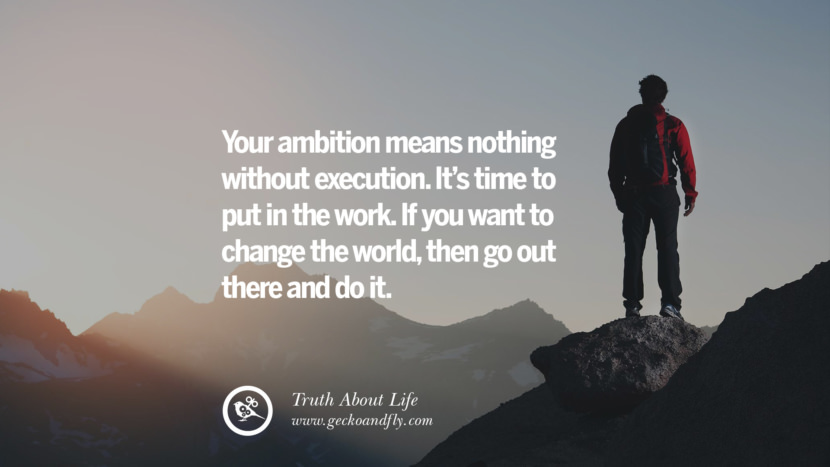 Your ambition means nothing without execution. It's time to put in the work. If you want to change the world, then go out there and do it.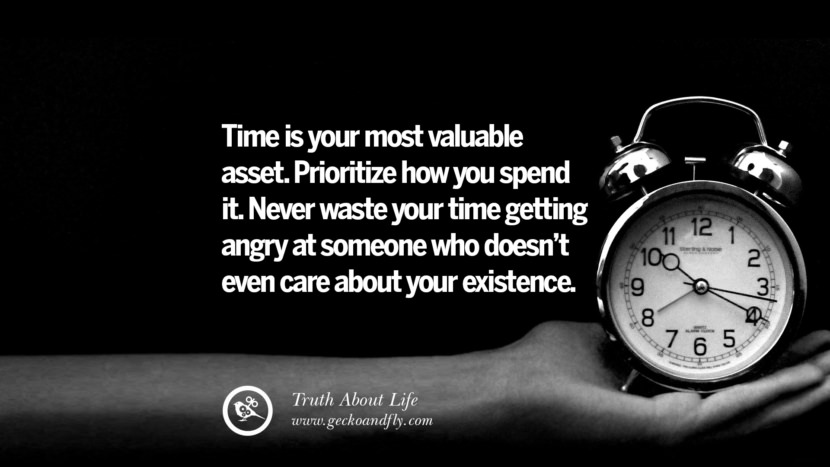 Time is your most valuable asset. Prioritize how you spend it. Never waste your time getting angry at someone who doesn't even care about your existence.