Updated: November 3, 2013
Google Pinyin 2.3.14.85 is now available with minor changes. Forget about NJStar, Google Pinyin is the best Mandarin text input software in the market and it is free. Typing mandarin has never been easier, with its new predictive technology, instead of tying word by word, now you can type in full sentence and it will find the best combination from its database.
What makes Google Input intelligent? It uses Google Translate and their huge database of user input information to predict the closest combination when a person is typing. The database is constantly updated, therefore making its text prediction even more accurate as time goes by.
Other Simplified Chinese text input software available in the market are Microsoft Pinyin IME and Sogou Pinyin.
Download Google Pinyin
Download 19 Mandarin Chinese Style Fonts
Click the image below to download these free Chinese fonts. The file is not in zip format, it is in WinRAR format.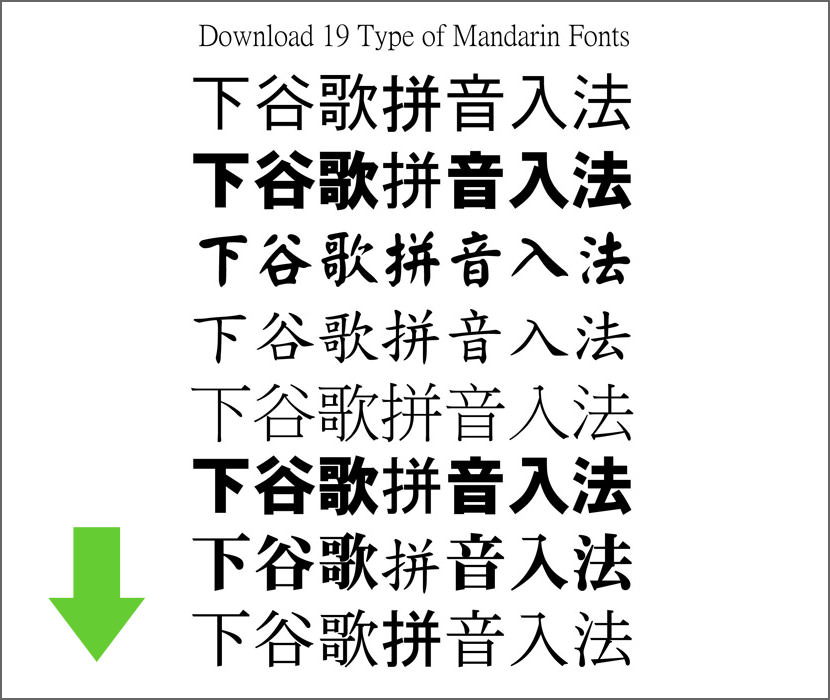 Recommended For You
Amazing and Touching Story