Decentralized VPNs are the new kid on the block, it is the latest VPN technology where it makes tracking harder, however it requires some advanced knowledge during setting up. Some accept credit card payment, some bitcoins, and some requires you to host their servers as node in exchange for the dVPN services.
🤣😍😂 16 VPNs Guaranteed No IP Logs, Encrypted, P2P Allowed, And 100% Anonymous
What is dVPNs? Decentralized VPNs refer to VPNs that do not have centralized control over server networks. Instead, they consist of many users offering their unused network traffic to others. Instead of connecting to servers controlled by owners of VPN services, you join independent nodes. Providers also design dVPNs around blockchain projects. It is like the bittorrent or bitcoin of VPN where there is no central servers.
Decentralized VPNs are not meant for regular users, it is designed for whistleblowers, journalist, white hackers, investigators and the likes. For the average joe, a regular VPN and Tor Browser is good enough.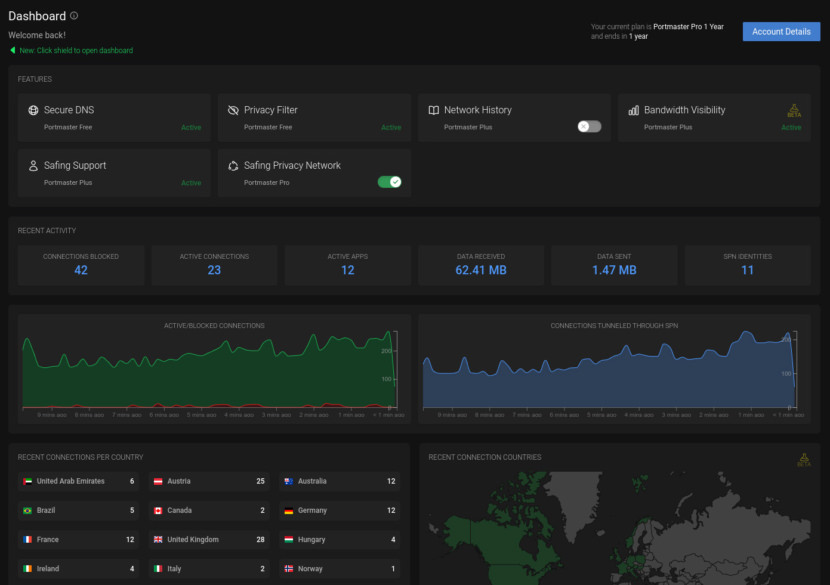 Portmaster comes with 3 different packages, the free open-source version only offers basic privacy features such as a secure DNS and privacy filter, it doesn't comes with an actual dVPN. Only the Pro version comes with dVPN, it gives you access to the SPN, which enhances your privacy by spreading and your connections across the globe.
Automatically get a vast amount of identities (IP addresses). The SPN calculates an individual path for every connection through the privacy network. Spread your connections across the globe, without any effort. SPN just works and does the heavy lifting for you. But of course you can easily configure the settings, so it fits your needs: Exclude certain apps and domains from the SPN . Or never exit in specific countries. And so much more.
↓ 02 – SOLAR dVPN | $0.01 per GB of bandwidth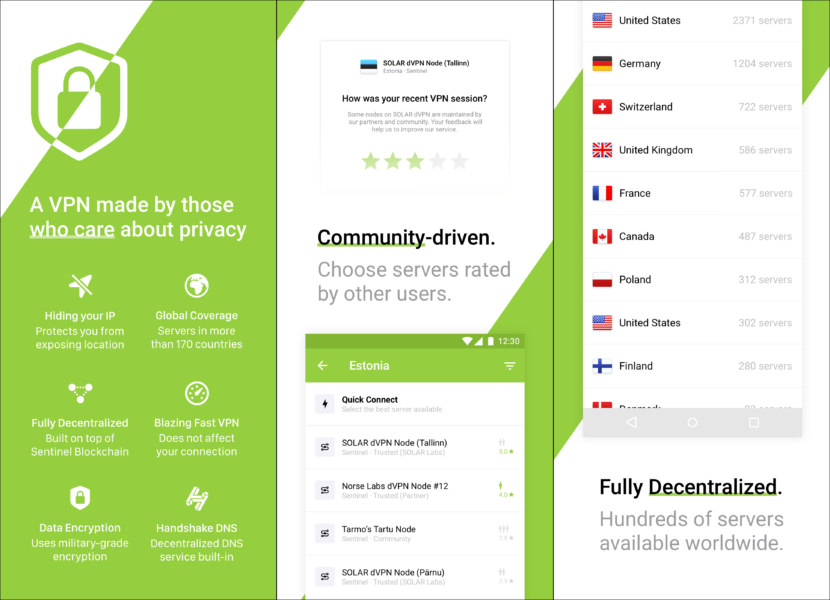 SOLAR dVPN is a blockchain-based decentralized VPN service. Using mobile & desktop apps, it allows you to access hundreds of community-managed servers all around the world and use them as your private & secure gateway to the Internet. By using modern encryption standards and designing their app on top of the Sentinel blockchain, they're bringing a Zero Trust policy to their VPN app.
As long as SOLAR dVPN is a fully decentralised VPN service, you don't have to trust us — servers are maintained by a number of different organisations and individuals, making it impossible for them to track you. Ideal for journalist or people from Iran, Russia, China, Turkmenistan, and more to protect themselves from censorship & government surveillance.
↓ 02 – KelVPN | USD4.98/mo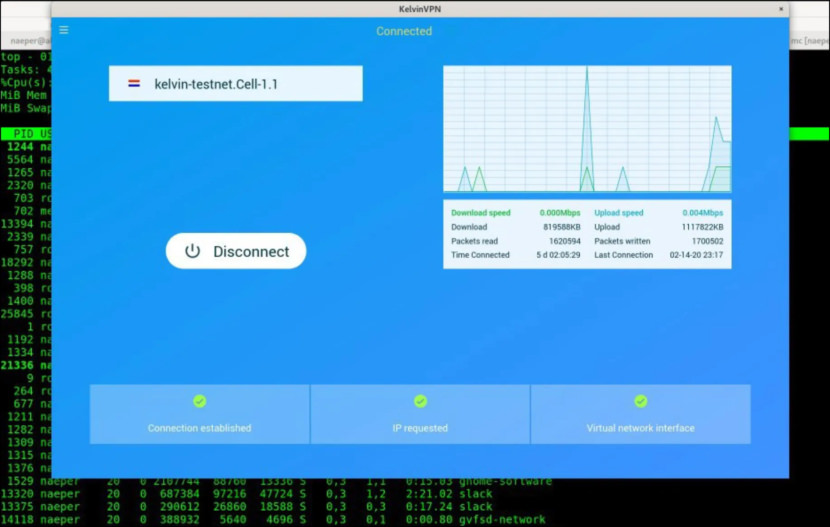 KelVPN provides a reliable and secure VPN service that offers many benefits, including your complete deanonymization protection with a quantum-safe encryption protocol. No one can track your data due to the anonymous information exchange technology that protects all your data, including bank cards, personal information and passwords.
KelVPN is the first blockchain-based decentralized VPN. It uses a military-grade encryption as good as a quantum-secure cryptography to protect you from any potential cyber threats, up to supercomputer attacks. Despite sophisticated, high-quality encryption, KelVPN does not compromise on speed and allows users to bypass potential ISP throttling while providing the best possible internet speed.
Decentralized Service
Deanon-proof pay and use
Onion routing
Quantum-safe encryption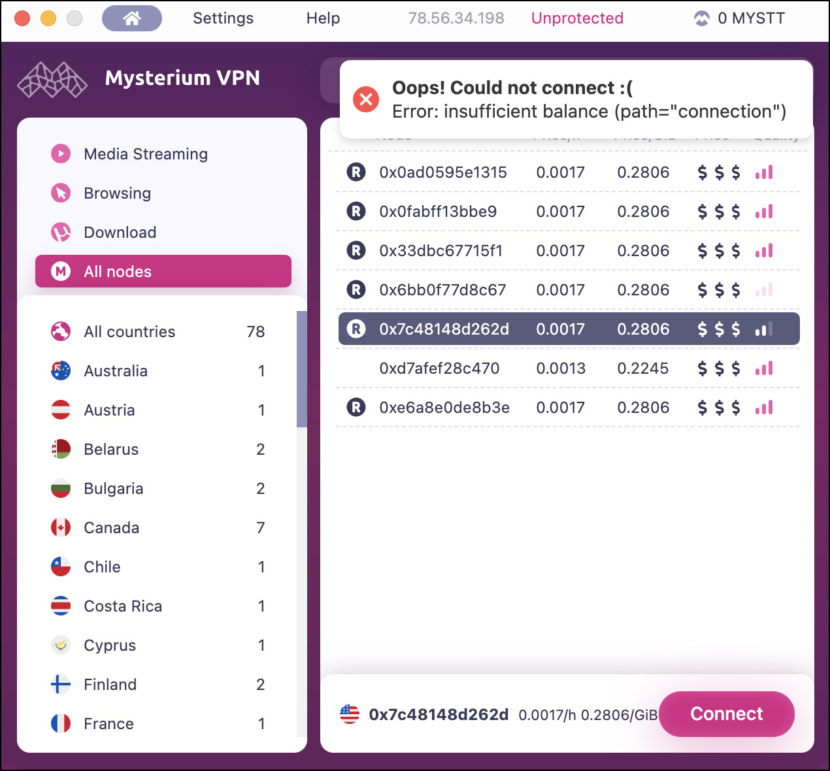 Unlimited devices, affordable price, 135 countries and over 16,000 servers. No email sign up required. Mysterium is a free-to-participate network of nodes hosting protocols, tools, and vital decentralized infrastructure to make the internet censorship-proof. Developers and participants can contribute to the network by hosting nodes in their chosen locations to harden its resistance to failure by node destruction.
‍Turbo Speeds for Buffer-Free Streaming – ‍Connect to your streaming platforms with unlimited speed without any lagging or spinning wheel of death. Mysterium VPN bypasses bandwidth throttling from your ISP.
‍The Most Powerful Encryption – ‍Mysterium VPN uses WireGuard, the highest encryption standard available, to fully secure your connection and traffic for private internet access.
‍No Logging (But Really) – ‍Many VPN providers in the VPN industry keep logs that every so often gets leaked or hacked leaving your information vulnerable. At Mysterium, we keep your internet activity and IP address safe by not keeping central logs.
‍One-Click Connectivity – ‍With our intuitive interface, connecting to the Mysterium network is as simple as clicking a button. No complex configurations or technical expertise required.
‍Multi-Platform Support – ‍Mysterium VPN App 2.0 is available for all your iOS, Android, Mac and Windows devices, ensuring that you can protect your privacy and secure your internet connection across all your devices.
‍24/7 Support – ‍Mysterium VPN service offers live chat and email support through our Help Center.
↓ 04 – Orchid VPN | Pay via crypto based on bandwidth
Buyers use the Orchid app to get protection from snooping ISP's, unblock websites cutoff by firewalls, and for many other privacy benefits. Sellers receive payments in real-time as they provide service and stake OXT to compete for service requests. Orchid Technologies charges no fees, and the community maintains the Open Source software that powers the entire ecosystem.
Orchid brings leading providers together through a unique, decentralized privacy marketplace. Because there are more (and more widely distributed) servers available, the user's data has more possible paths to choose from. This randomness makes user information more difficult for would-be trackers and hackers to exploit and the service is much more resilient.
Crypto-powered – Pay for VPN service using one of our supported cryptocurrencies. Not crypto savvy? You can purchase a pre-loaded account right in the app.
Nanopayment Ecosystem – Orchid uses a new probabilistic nanopayment system to scale payment throughput via cryptocurrency-backed "tickets".
Multi-hop – Compose your own onion-routed VPN circuit by stringing together multiple 'hops' for increased privacy.
Randomized Servers – Connect randomly to an OXT-staked VPN server. Change to a new provider at any time by toggling the VPN off and back on.
Tracking-free – Orchid has no tracking pixels, 3rd-party javascript or any code on Orchid.com that harvests information about you. Orchid also has no tracking systems in our applications. We absolutely do not track.
↓ 05 – Tachyon VPN | Pay via crypto based on bandwidth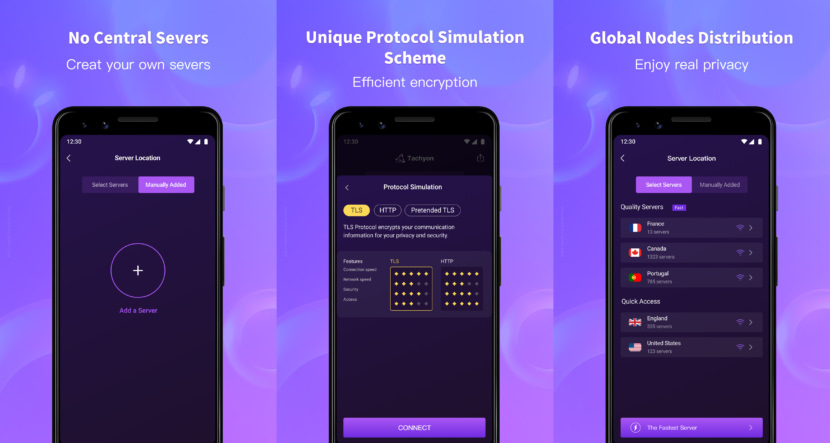 Tachyon Protocol is what nodes and users in the Tachyon network speak to one another. It ensures that traffic moves from place to place privately, securely, and quickly. Tachyon VPN uses the Tachyon Node network as its infrastructure and service provider. Their servers are not run by a centralized organization, so it is not possible for an attacker to pressure us to provide records.
Tachyon Security Protocol implements end to end ECDHE-ECDSA encryption which ensures that relay nodes won't be able to intercept traffic.
Protocol Simulation allows you to disguise your internet traffic to go around filters.
Decentralized P2P network based on PPPoIP protocol, no central server to worry about storage protection and data request.
Implement ACK, FEC and bandwidth auto-scaling to improve stability.
In the Decentralized Private Network (DPN), each device serves as both client and server and their IP address will automatically be changed based on their routing rules. Deeper Connect can establish up to 16 tunnels simultaneously to nodes all over the world.
Multi-routing empowers the Deeper Connect device to access content from any location with faster speeds and no centralized servers. You can stream a show from Europe while you browse for plane tickets from the US or you can stream the French TV show Chefs while at the same time have your family use US Netflix.
Smart Routing intelligently removes geographic restrictions on content by connecting you to countries around the world automatically. Smart Route mode will always choose the fastest tunnel available. For example, if you are accessing content from Europe and Asia simultaneously, Smart Routing will automatically connect to the fastest server in each respective region.
Privacy & Security Protecting – Phishing, hacks, virus and malware attacks occur every day. A 7-layer firewall protects your entire network and a device that encrypts all your data and connecting without any centralized servers protects your privacy.
Geo Unblocking – Users often encounter geo-restrictions which prevent them from accessing information, restricting their freedom. Our unique Decentralized VPN (DPN) technology bypasses all geo-restrictions wherever you are in the world.
Ads Blocking – Pop-ups, targeted suggestions, video and banner ads all interrupt your internet experience. By blocking these ads, you'll be able to enjoy an uninterrupted and faster internet experience.
↓ 07 – HOPR | Host HOPR Server & Surf For Free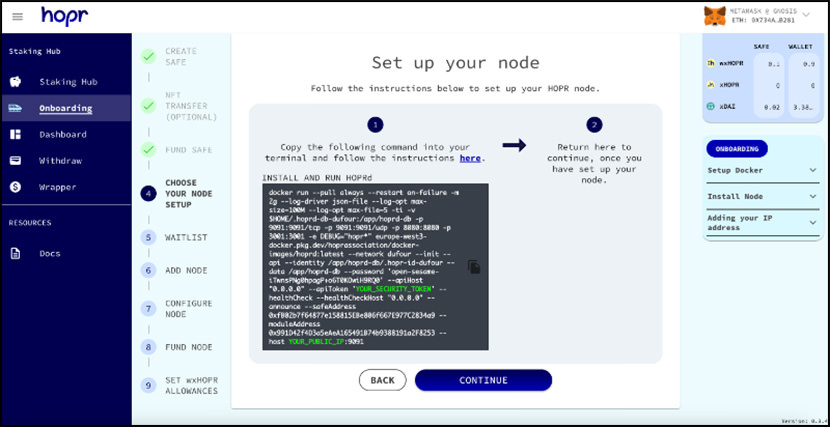 Decentralized approaches to digital services, finance and data transfer will usher in a new era of freedom, fairness and user choice. But without transport level privacy web3 is actually less private than Web 2.0, because exposed metadata can be used to disrupt, exploit and censor users and services, even behind a VPN.
HOPR's decentralized, incentivized mixnet obscures all metadata, including IP addresses, making it impossible to tell anything about who is communicating and what data they're sending. Node operators receive HOPR tokens rewards with staking options. No downloads required, several dApps are available.
↓ 08 – Boring Protocol | Host BOP Server & Surf For Free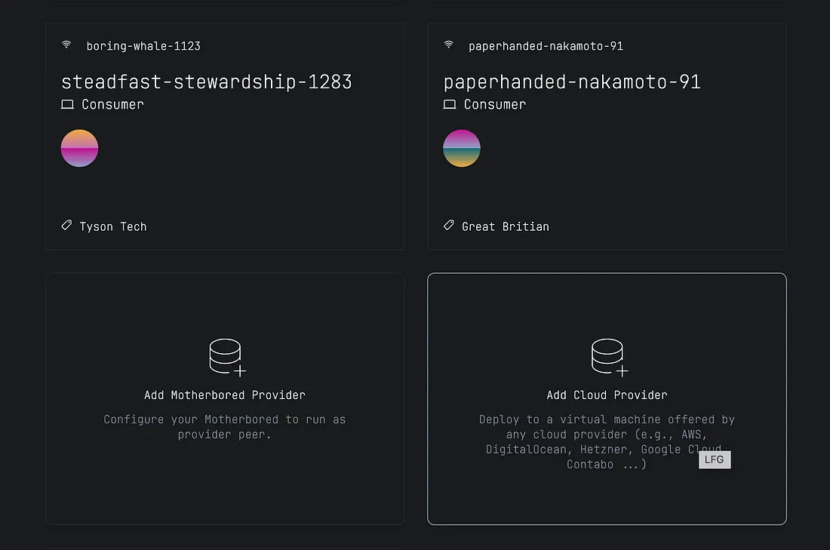 Boring Protocol is a Decentralized VPN on Solana that can grant access to the internet through various endpoints and nodes. Users can participate in keeping the virtual private network efficient by running nodes that add bandwidth for all members of the community. Motherboard Node runners earn the network's token $BOP for participation.