How to Recover Your Lost or Stolen Laptop? Laptop theft is the top 3 computer crimes along with viruses and hacking. On a bigger picture, laptop theft is the second most common crime according to the FBI. What are your odds of being mugged? or encounter a car accident? How do you protect your data and laptop against theft today?
🤣😍😂 26 Best Android Antivirus – Free Anti-Theft, AppLock, Call Blocker And More
The hardest part when it comes to losing a laptop is when all of your important data is not recoverable or worse, it falls into the wrong hands, thus making you and your company vulnerable to potential lawsuits and loss of profit. If purchasing these services appears to be expensive, try some of the freely available encrypt software, they may not be the best but at least it keeps your data safe for a certain period of time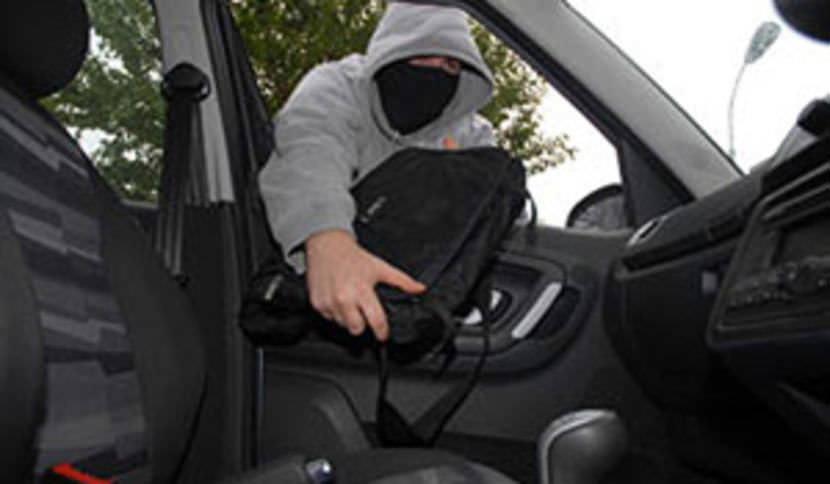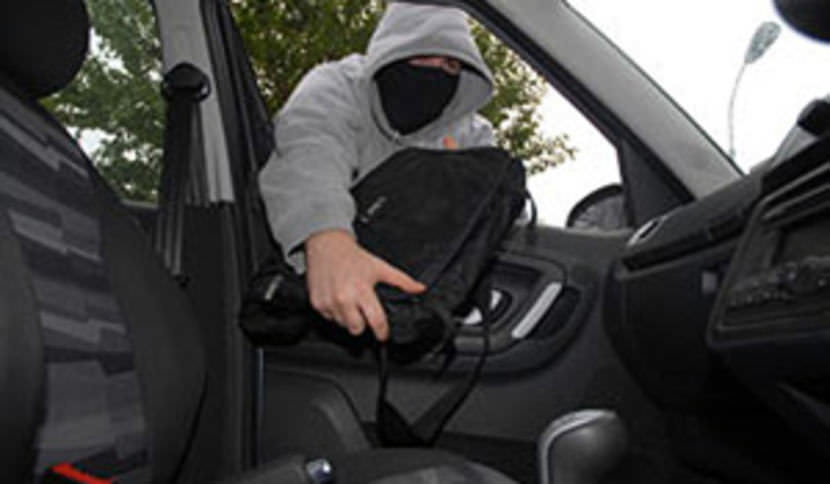 There are hundreds of software and services that promise you the ability to pinpoint the exact location of your laptop when it is stolen, these services are like insurance and it is costly in the long run. It is crucial to backup your data to a portable hard disk at least every week. Here are some interesting facts on Laptop theft:
One out of every 10 notebook computers stolen, 90% are not recovered.
Laptop theft doubled over the past year.
Over 85% of theft is insider job.
Laptop theft is one of the top 3 computer crimes along with virus and hacking.
81% of U.S. firms lost laptops with sensitive data in the past year.
↓ 01 – PreyProject | GPS / SpyCam | Free | Windows, Mac, Linux, Android, iOS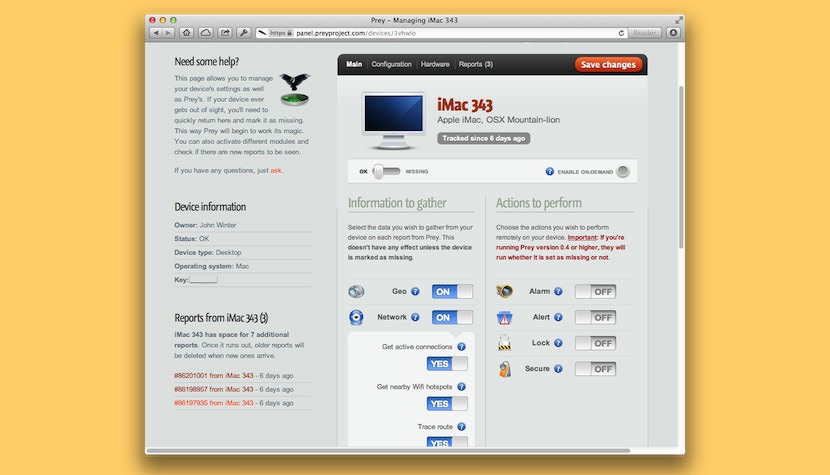 Prey is an anti-theft tracking software for your laptop, phone and tablet that lets you remotely locate, lock, wipe and recover it if ever stolen, or simply missing. You do this by logging into a web platform where you can also trigger actions like sounding an alarm or showing an onscreen message to let the thief know you're after him. Prey uses a remote activation system which means the program sits silently in your computer until you actually want it to run. If so, it gathers all the information and sends it to your Prey web control panel or directly to your mailbox. Features:
Wifi auto connect – Prey will attempt to connect to a Wifi to send the necessary information.
Powerful report system – Will take a screenshot of the desktop or a picture of the thief via the built- in webcam.
Messaging/alert system – Send a message which will appear on the screen together with a loud alarm to the thief.
Webcam image capturing – Capture images of the theft silently using the secondary camera.
Screenshot grabbing – Capture screen shot, this enables you to find out which website he or she is visiting, such as his facebook page.
Data securing, hardware scanning, screen locking, remote messaging, and sonic-alarm triggering.
↓ 02 – Hidden Anti Theft | GPS / SpyCam | Paid | macOS and iOS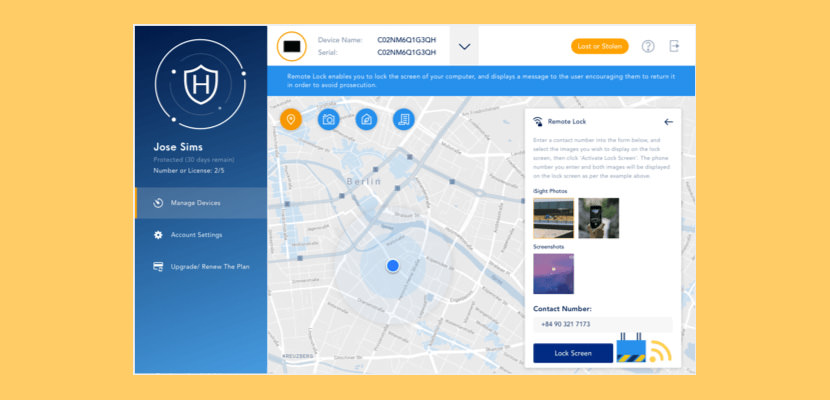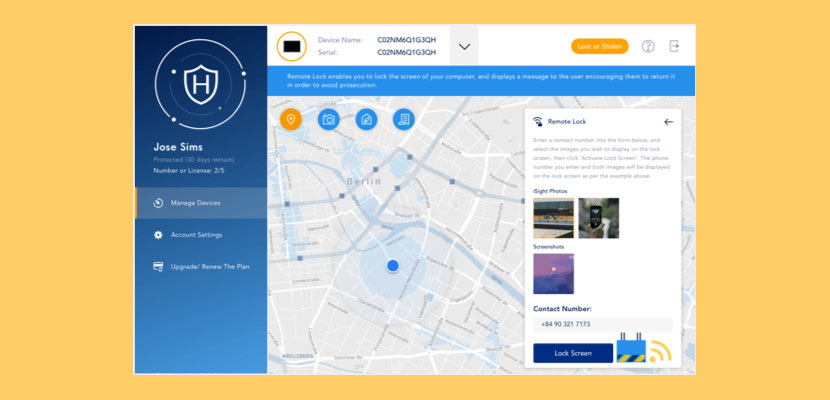 Using proven technology, Hidden tracks your missing Macbook, iPhone or iPad and collects the evidence needed to get them back. And don't worry. Your personal information stays locked away, too. Get the app that protects your Apple devices, and your privacy.
Location Tracking – Apple's Core Location technology will be maximised to determine your device's position, altitude and orientation
Key Log – Collect information about the keys used whilst your Mac was away
Secret Screenshots & iSight Photos – Build a convincing criminal case using Secret Screenshots and iSight to capture the culprit on camera
Remote Lock – Lock your Mac and activate a warning message to thieves
Remote Wipe – Erase personal and private information from your Mac, no matter how far away it is
Spoken Message – Type a message, and let your Mac read it aloud to the user
SSH Tunneling – Hidden cleverly reverses the SSH Tunnel, letting you bypass firewalls and remotely access your Mac no matter what
↓ 03 – Pombo [ Open Source ] | GPS | Windows, macOS, Android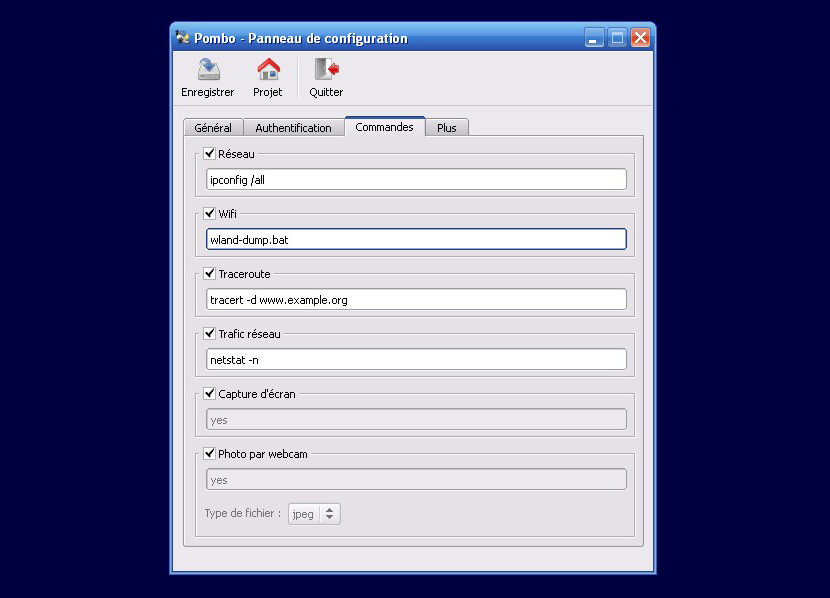 Pombo can help you recover your computer in the event it's stolen. It works on Windows, GNU/Linux and macOS. How does it work? Pombo works silently in the background, hidden, and sends tracking information to a web server of your choice. If your computer is stolen, just log into your web server to get the latest file uploaded by Pombo, decrypt and hand it to the police. They will have all they need to catch the thief: IP address, date/time, nearby routers, screenshot, and even a photo of his/her face if you have a webcam !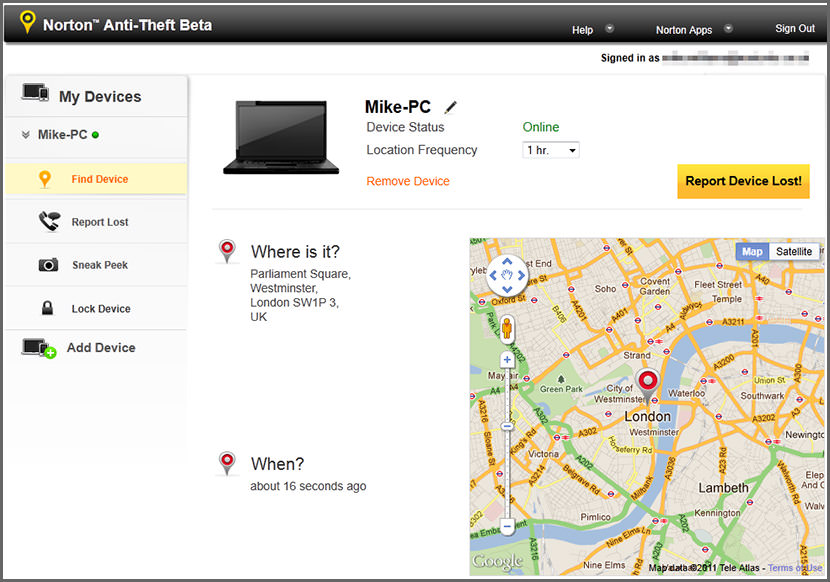 Norton Mobile Security helps you quickly lock and find your PC laptop, MacBook, tablet or smartphone – and protect the invaluable information contained on it – if it's ever lost or stolen. And you can use any browser, anywhere, anytime to find out where it is and who has it and to remotely lock it. Features:
Locate: Tracks and maps the location of your device when anyone uses it to go online so you will know if it is lost or stolen.
Remote Lock: Securely locks your device to prevent strangers from using it or seeing your information.
Lost Notification: Displays a customizable message to anyone who finds your missing device so you can make arrangements to get it back.
Web Control: Works securely over the Internet, so you can easily track, locate, and lock your devices anytime, anywhere.
Sneak Peek: Snaps photos of anyone or anything in front of your device then saves the images to the Norton Anti-Theft Web site to help you get back your device. (Webcam devices only)
↓ 05 – DriveStrike | Locate / Encrypt | iOS / Android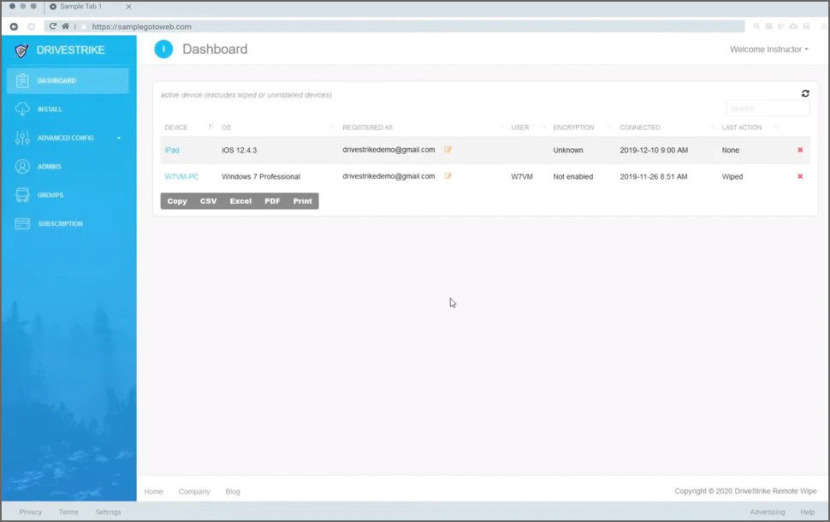 DriveStrike is easy to use and straightforward to implement and manage. Our expert data protection support team is always available to answer your questions and help you install our services or manage your account and devices.
DriveStrike is HIPAA, GDPR, SOX, and DoD compliant. Protecting your data and devices has never been easier or more cost effective. If you have questions or need help understanding how best to protect your data please contact us.
Locate – Find your lost or stolen device quickly and easily.
Lock – Keep unauthorized users away from sensitive data – even if the device is lost.
Wipe – Remotely delete personal or client data from any DriveStrike enabled device.
Encrypt – Integrated BitLocker support or assistance with VeraCrypt.
↓ 06 – Absolute DDS [ Enterprise ]GPS | Windows, macOS, Android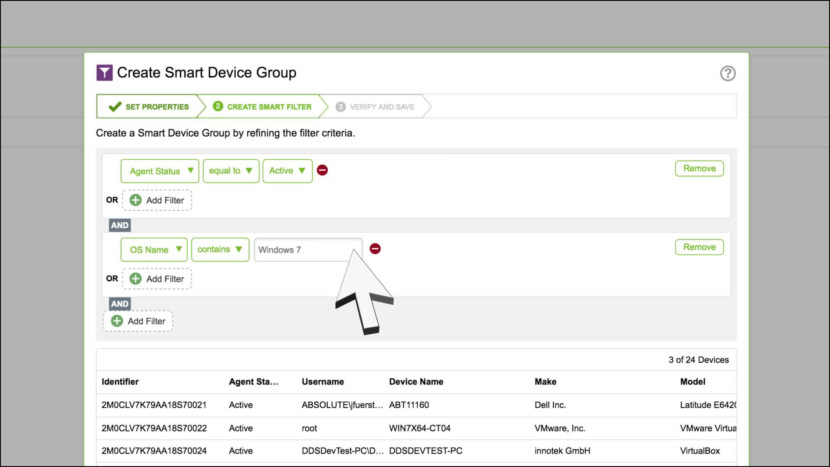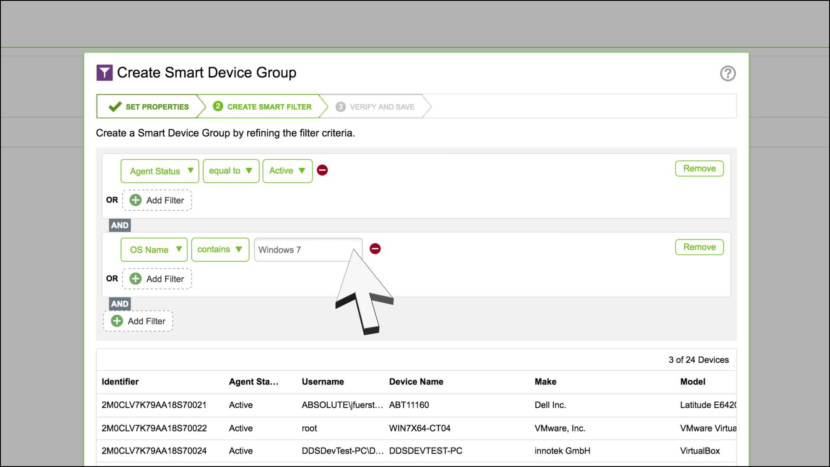 Absolute Data & Device Security (DDS), formerly Absolute Computrace, provides you with a persistent connection to all of your endpoints and the data they contain so you can deliver a digital learning experience while promoting a safer school environment and securing your IT assets. With Absolute DDS, it's all about the connection. By maintaining a two-way connection with each device, you have the insight you need to assess risk and apply remote security measures so you can protect each endpoint, ensure a safer school environment, and recover stolen devices. This valuable insight is delivered through a cloud-based console that requires no additional IT infrastructure.
Connect to absolute-protect.com, which establishes location of the computer.
Calls phone number(s) you specify.
No monitoring fee required.
Saves owner info on hard disk that can prove ownership of the computer
Survive hard disk formatting.
↓ 07 – Inspire Trace [ Discontinued ]GPS
Inspice Trace is a laptop tracking and remote data destruction software. The security software emails you the precise location of your laptop. In addition, it lets you unrecoverably destroy your sensitive data in the laptop to protect the data from any unauthorized access. The highlights:
Destroy data in stolen computer.
Tamper-proof.
Accurate and worldwide tracking.
↓ 08 – PC PhoneHome [ Discontinued ] | GPS
Once installed, PC PhoneHome will secretly send an invisible email message to an email address of your choice containing the physical location of your computer every time you get an Internet connection.
Locates lost/stolen computer in virtually any country of the world.
PC PhoneHome sends a stealth e-mail message containing its exact location
↓ 09 – XTool Laptop Tracker [ Discontinued ] | GPS / Spycam | macOS
What makes XTool Laptop Tracker unique is the camera function; more and more laptops are now made with built-in cameras due to the higher availability of bandwidth and the increasing demand for more personalized contacts. XTool Laptop Tracker has the ability to detect a camera connected to a laptop and can take a snapshot of the unauthorized user that is then relayed to the XTool Monitoring Center! Since statistics show that approximately 90% of laptop theft is committed by insiders (friends, employees, colleagues, etc), a picture of the unauthorized user not only quickly leads to the location of the thief but can be used as evidence in case the laptop is sold to a 3rd party!
XTool Laptop Tracker is a service designed to locate and recover lost or stolen laptops. The XTool Laptop Tracker service uses a smart agent designed to collect and transmit critical information needed to pinpoint its location when lost or stolen and/or to identify the unauthorized user in case of a theft.
Laptop Camera Information, snap a pic of the theft
GPS location detection
Wifi Connection Information
Guarantee Recovery or else Xtool will compensate your lost
↓ 10 – Laptop Alarm [ Outdated ] | Alarm | Windows
Yes, Laptop Alarm is a freeware, it doesn't monitor or track your stolen laptop, it prevents. Once installed, Laptop Alarm will emit a LOUD ALARM on
A/C Power Removal provided the battery is attached
Mouse Removal
Mouse Movement
Attempt to Shutdown / Suspend