Updated: January 3, 2018 / Home » Computer and Internet Security » Download Antivirus Protection » Best Free Antivirus [ Windows 10 ]
Free antivirus used to be free, as in it comes with no nagware or reminders to upgrade to the full version. It was made popular by AVG Antivirus and sadly, the free by AVG is not exactly free. By free, we meant – Automatic scan and updates the database, No time limit and no trial, and No pop-ups reminders. All of that changes when Microsoft introduced Microsoft Defender, it quickly became the most installed antivirus.
Don't Click ➤ Top 8 Free 90 days Full Version Antivirus Software Trial for Norton, McAfee, Kaspersky, AVG, Trend Micro and more
Due to the competition, other antivirus companies follow Microsoft's footstep and release user friendly antivirus that doesn't nag or comes with pop up banners. To truly understand the quality of free antivirus, we've compiled the complete list of all 10 of the most popular free antivirus in the market, here are the 10 Microsoft Defender alternatives.
↓ 01 – Kaspersky Free | Always On With No Ads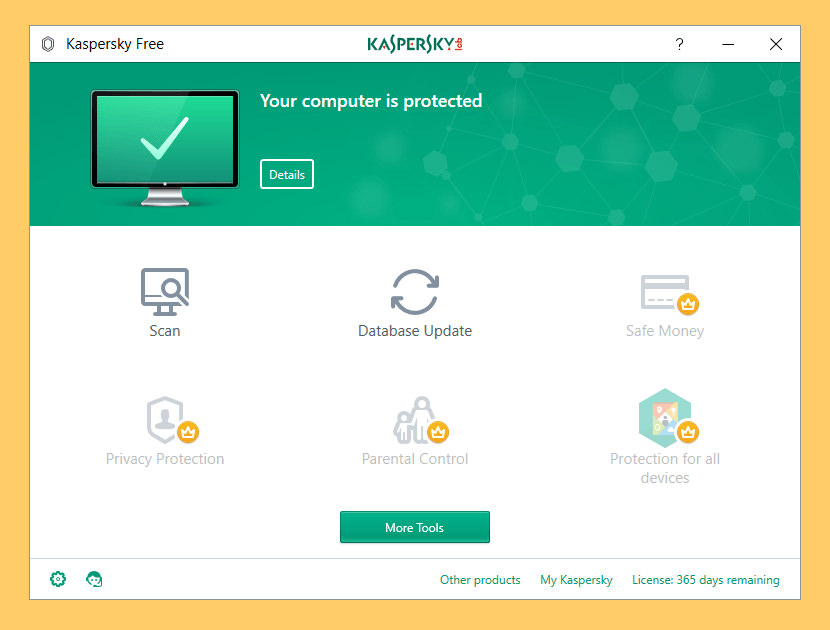 Kaspersky has finally launched its free antivirus software, the company says the software isn't riddled with advertisements like other free antivirus offerings. Instead of trying to make ad money off your patronage, Kaspersky will use the data you contribute to improve machine learning across its products.
Automatically blocks dangerous files, websites & applications – Our award-winning security automatically blocks dangerous downloads – and automatically warns you about malicious websites.
Helps you keep your personal information safe & sound – Every time you open an email or visit a website… we help keep you safe. All your emails are scanned… and phishing websites – that could try to steal your money or identity – are automatically blocked.
Delivers rapid protection that fits in with your busy life – Our security is designed to protect you – without getting in your way. With real-time data being fed directly from the cloud, your PC's protected from the most common threats.
Light yet powerful antivirus for Windows. Easy to install and even easier to use, Avira delivers swift and smooth system scans at the push of a button. And being resource light, it doesn't slow you down. Their award-winning antivirus secures your data and protects your privacy against all types of malware. Malware is a Portmanteau term comprised of 'malicious' and 'software' threats – including worms, viruses, Trojans, and spyware.
Antivirus Scanner – Award-winning protection from malware (viruses, Trojans, worms, etc.)
Browser Tracking Blocker – Quietly prevents companies from monitoring what you do online.
Protection Cloud Technology – Scans unknown files in real time for malware and exploits.
Safe Browsing – Blocks harmful websites before they load.
PUA Shield – Identifies potentially unwanted applications hidden within legitimate software.
↓ 03 – Comodo Antivirus | Game Mode / Host Intrusion Prevention
Complete Protection for Windows 10 operating system. Comodo Antivirus for Windows 10 is a free virus protection software and is made available for both commercial and personal use. The virus protection software offers protection for Windows 10 operating system. Comodo also offers Internet Security Suite that incorporates all other security features including Antivirus to provide a safe and secure browsing experience while performing sensitive transactions online.
Prevention-based protection – The antivirus for Windows 10 and Firewall is provisioned to prevent any malicious application from accessing the computer.
Cloud based Antivirus – Cloud based updates ensures complete PC protection even if the system is with the outdated virus definitions.
Cloud based Behavior Analysis – An instant identification of zero day malware can be done with cloud based Behavior Analysis.
Game Mode – It restricts promotional pop ups, annoying alerts and interruptions while playing games.
Spyware Scanning – Automatic detection and deletion of spyware found in PC registry, files and folders can be done with Windows 10 Antivirus.
Bitdefender Antivirus Free Edition outranks similar antiviruses by using a mix of proprietary technologies that detect new or unknown threats, without impacting computer speed. They make the Internet safe for you. You can be sure all threats are taken care of when you browse the web. We use advanced technologies such as machine learning to protect you from phishing and other types of fraudulent content.
Virus Scanning and Removal – On-demand & on-access scanning – powerful scan engines ensure detection and removal of all viruses.
Active Threat Control – Bitdefender Antivirus Free uses an innovative technique called behavioral detection to closely monitor your active apps. When it detects anything suspicious, it takes instant action.
Anti-Phishing – Bitdefender Antivirus Free sniffs and blocks websites that masquerade as trustworthy in order to steal financial data such as passwords or credit card numbers.
Anti-Fraud – Our advanced filtering system warns you whenever you visit websites that may try to scam you, such as casinos, porn sites, money loan schemes and others.
The lightest Avast Antivirus yet. The new Nitro Update for Avast antivirus is our most lightweight software yet. From now on, we'll be running a significant portion of our analysis in the Cloud – and not on your system where it can slow you down. Stay one step ahead of evolving cyber threats. This proprietary cutting-edge technology captures unknown files and sends them to the Avast Threat Labs for real-time analysis to keep you safe.
Antivirus and anti-malware – Protect yourself against threats that don't even exist yet.
CyberCapture – Captures emerging threats in real-time through the Avast Threat Labs.
Home Network Security – Stop hackers getting hold of your home network – and anything on it.
Browser Cleanup – Who needs unwanted toolbars and extensions slowing down their PC?
SafeZone Browser – Browse, bank, or shop — with extra protection from hackers and online ads.
Smart Scan – Give your PC the ultimate all-in-one scan, all in one go.
↓ 06 – AVG AntiVirus FREE | Comes with Performance Tuneup
Their free antivirus just got even better. It now includes real-time security updates, scans for both malware and performance issues, and even catches malicious downloads before they reach your PC. It's also got an all-new, refreshingly simple design that shows you exactly how you're protected. All of this, and it still won't slow you down! Whether you choose free or full protection, you've got impressive security that even updates itself automatically. And with a cutting-edge virus scanner that blocks and removes viruses, you can be reassured that you and your family are protected from the latest threats. Essential free protection that won't let you down.
Stop viruses, spyware, & other malware
Block unsafe links, downloads, & email attachments
Scan for PC performance problems
Get real time-security updates
The best free antivirus. Panda Free Antivirus protects you while you work, play, or browse the Internet. Panda Free Antivirus provides the easiest-to- use and most intuitive protection for your computer. Install it and forget about viruses, spyware, rootkits, hackers and online fraud. Chat, share photos and videos, shop online, read your favorite blogs or browse the Web with complete peace of mind.
Real-time protection against spyware, phishing, rootkits and banker Trojans.
Behavioral protection against unknown viruses.
Vaccinate your USB flash drives against infections.
Rescue Kit to disinfect your computer in critical situations.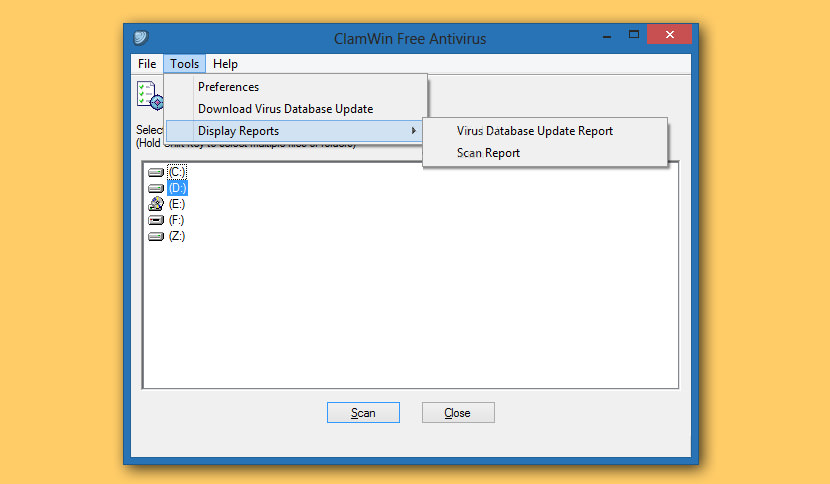 ClamWin is a Free Antivirus program for Microsoft Windows 10 / 8 / 7 / Vista / XP / Me / 2000 / 98 and Windows Server 2012, 2008 and 2003. ClamWin Free Antivirus is used by more than 600,000 users worldwide on a daily basis. It comes with an easy installer and open source code. You may download and use it absolutely free of charge. Please note that ClamWin Free Antivirus does not include an on-access real-time scanner. You need to manually scan a file in order to detect a virus or spyware. It features:
High detection rates for viruses and spyware.
Scanning Scheduler.
Automatic downloads of regularly updated Virus Database.
Standalone virus scanner and right-click menu integration to Microsoft Windows Explorer.
Addin to Microsoft Outlook to remove virus-infected attachments automatically.
↓ 09 – FortiClient | With Firewall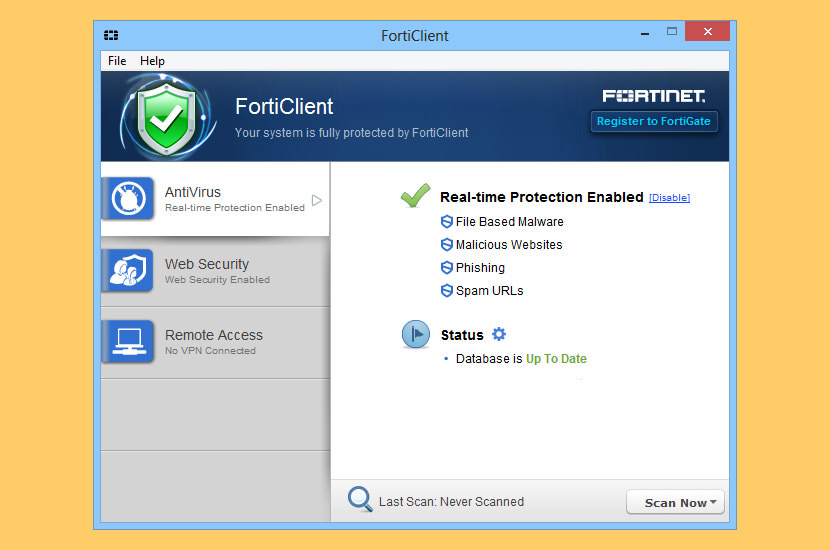 FortiClient extends the power of FortiGate's Unified threat management to endpoints on your network. Desktops, laptops, tablets & smartphones, FortiClient enables every device – local or remote, stationary or mobile – to integrate with your FortiGate. With no per-seat license fees, FortiClient takes the headaches out of managing multiple endpoints so your users & guests can work efficiently anywhere, without compromising your security. It's the end-point solution for your FortiGate network.
Real Time Antivirus
IPSec & SSL VPN
Application Firewall
2-Factor Authentication
Vulnerability Scan
WAN Optimization
Web Security
Integrating award winning antivirus engines from 360 Cloud Scan Engine,360 QVMII AI Engine, Avira and Bitdefender to provide you with the ultimate in Virus detection and protection capabilities. Your Unified Solution for PC Security and Utility. Download Free Antivirus and System Optimization.
Multiple Engines Protection

360 Cloud Scan Engine
360 System Repair Engine
360 QVMII AI Engine
Avira Engine
Bitdefender Engine

Antivirus & Anti-malware
Anti-Ransomware
Secure online shopping
USB Drive Protection
Network Threat Blocking
Malicious Website Blocking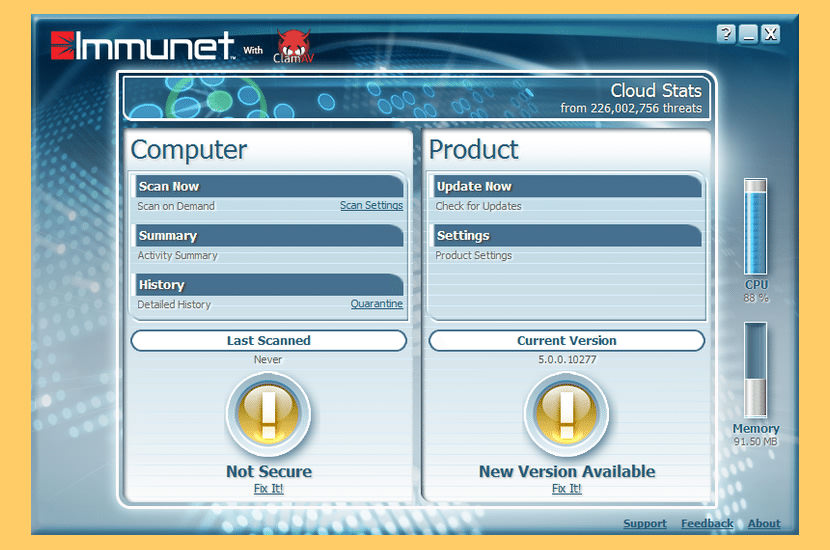 Immunet is a malware and antivirus protection system that utilizes cloud computing to provide enhanced community-based security. Join the Immunet Community today and help make the internet safer for everyone. Immunet is designed to easily adapt to new threats with its unique signature automation technology. By utilizing a data-driven pull model via the Immunet Cloud, we have a tight feedback loop that streamlines the defense process against established and new threats.
Fast, Real-time Online Protection with the Immunet Cloud
Basic Detection and Removal of bots, viruses, worms, trojans, keyloggers, and spyware.
Basic Network Scanning including Quick Scan, On-Demand Scan, and On-Access Scan
File Management & Protection: Scan Individual Files, Exclude Files, Scan Compressed Files, Quarantine Infected Files
Compatible with existing antivirus software for an extra layer of protection.
IObit Malware Fighter 4 Free Detect and Remove over 100 Million New & Hidden Malware Faster and Safer Online Surfing with Real-time Privacy Protection. It is well-known that malicious malware will hijack your computer, steal your personal data and make your PC become slower and more unstable. Now, in order to protect your online surfing in a powerful way, IObit Malware Fighter 4 newly added the world's leading Bitdefender anti-virus engine, enhanced IObit anti-malware engine, and expanded the database by 10 times. This dual protection can deeply scan and remove over 100 million hidden threats, like spyware, ransomware, adware, trojans, keyloggers, bots, worms, and hijackers, to keep your PC free from attack.
Anti-tracking Browser Protection
Real-time & Proactive Privacy Protection
Block Ransomware Attacks