FaxZero.com and MyFax allows you send a fax to any fax machine in the United States (including Puerto Rico), Canada, China, Japan, UK, South Korea and more for free. You don't need a fax machine yourself, but you do need a valid e-mail address.
Related Article 2019 ➤ Microsoft Fax Software, How to Send Free Fax Online via Computer and Email
I don't fax that often, and to spend money on a fax machine just for faxing a document once or twice a year is a waste of money. It is more economical to use an online fax service. This is where FaxZero and MyFax save the day.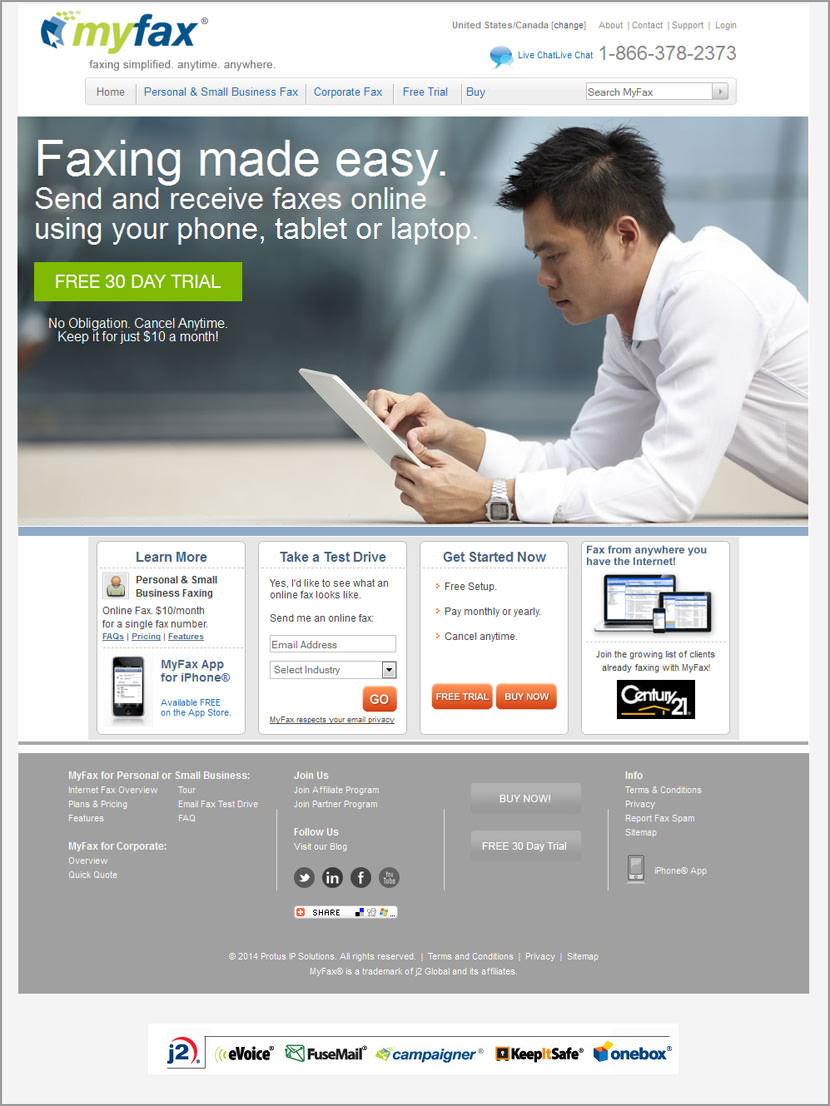 Doc and Pdf attachment allowed
30 days trial. No Obligation. Cancel Anytime.
300 fax pages, free every month. (100 send, 200 receive)
Max 10MB
Send faxes to US, Canada, most of Europe, China, Japan, and South Korea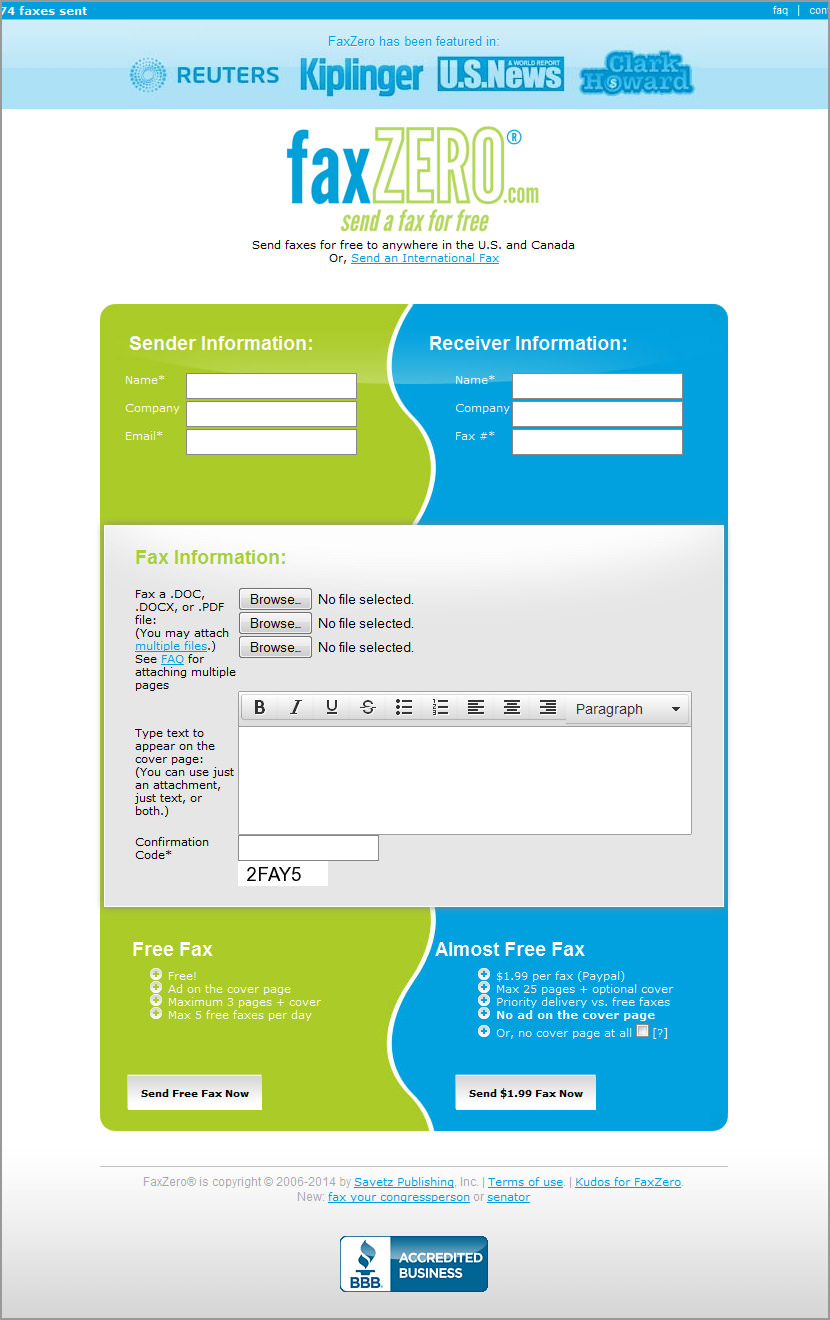 Free online fax no credit card
Limited to 2 free faxes per day
Advertisement on the cover page
Send a fax for free to anywhere in the U.S. and Canada
Fax 1 document with a maximum of 3 pages each

↓ 03 – Microsoft Windows Fax and Scan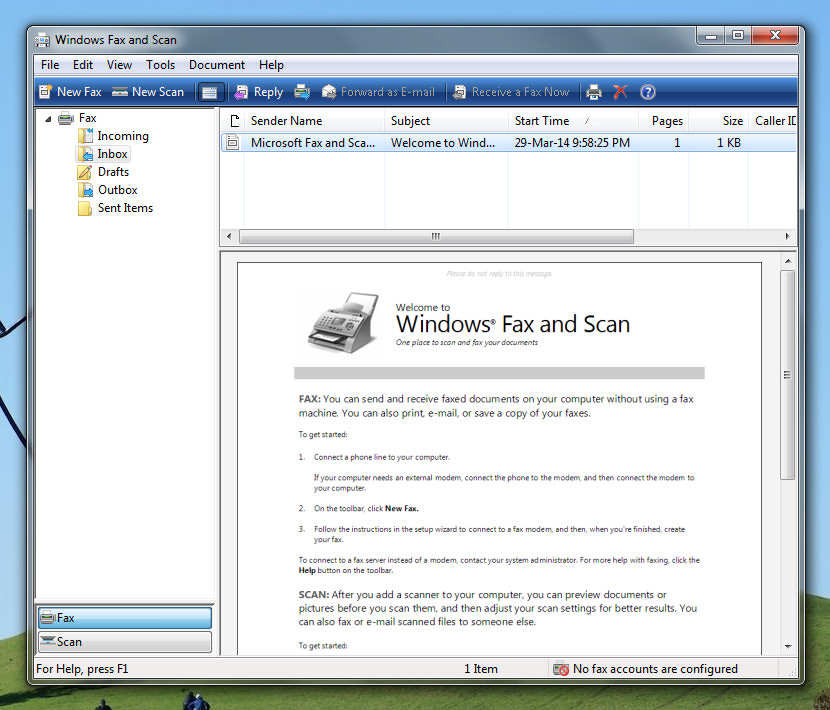 With a 56kbps dial up modem, one can turn their home computer into a reliable fax machine? Visit this article on how to setup the fax service in Microsoft Windows XP, Vista and 7 and send faxes via computer. In all honesty, I find the benefit of using a computer as a fax machine very convenient, what I like about computer as a fax machine is the ability to archive all incoming and outgoing faxes digitally.
Windows Fax and Scan is only available in Business, Ultimate, and Enterprise editions of Windows XP, Vista and 7. In Windows 7, the fax and scan features come with a whole lot more function. Mainly faster sending and fax via email, do note that sending faxes via your computer is not free, the changes depends on your phone line provider. The only difference is faxing via a fax machine and a computer.