How to hide your IP address when downloading? When it comes to choosing a VPN, it is always important to avoid the Five, Nine and Fourteen Eye countries. These 14 countries have laws that require all internet companies to keep a log of their user's activities for future references. Technically, their government can spy on you with impunity in the name of security.
Why does privacy matter? Glenn Greenwald once said – I've debated this issue around the world, every single time somebody has said to me, "I don't really worry about invasions of privacy because I don't have anything to hide." I always say the same thing to them. I get out a pen, I write down my email address. I say, "Here's my email address.
What I want you to do when you get home is email me the passwords to all of your email accounts, not just the nice, respectable work one in your name, but all of them, because I want to be able to just troll through what it is you're doing online, read what I want to read and publish whatever I find interesting. After all, if you're not a bad person, if you're doing nothing wrong, you should have nothing to hide." Not a single person has taken me up on that offer.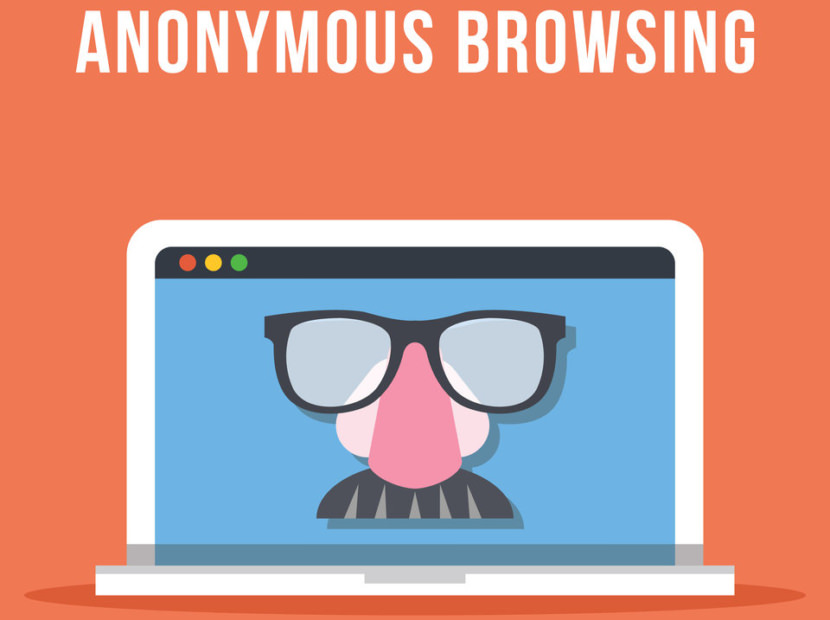 According to Snowden and Wikileaks, countries that are friendly towards USA are often forced to hand over sensitive data. This includes Israel, Singapore, South Korea, and Japan. Hong Kong might do the same under intense pressure from China. Panama is probably the safest bet as they are neutral, those from Eastern Europe probably have Russia to worried about.
It is important to note that using a VPN provider will not make you 100% anonymous. They may provide you with anonymity, but there are certain lines that you do not cross, such as abusing a child, dealing with illegal substances, terrorism and etc. VPN will give you better privacy, it is not a tool for illegal activities. Don't rely on a "no log" policy to bypass router QoS and defeat ISP torrent throttling.
Advanced security. Internet freedom. Complete privacy. Imagine VPN as a hack-proof, encrypted tunnel for online traffic to flow. Nobody can see through the tunnel and get their hands on your internet data. NordVPN gives you peace of mind each time you use public Wi-Fi, access personal and work accounts on the road, or want to keep your browsing history to yourself.
Know that your data is always private. Real internet privacy is just a click away. NordVPN protects your IP address and makes sure that no one else can see which websites you visit or what files you download.
Strict no logs policy
DNS leak protection
Onion Over VPN
Dedicated server for P2P torrenting and streaming
↓ 02 – VyprVPN | Jurisdiction: Switzerland
VyprVPN is a Switzerland-based VPN service that has undergone some major changes and improvements over the past few months. Most notably, VyprVPN has transitioned to a 100% no logs VPN provider, with a public audit verification (explained below). They have also upgraded their server infrastructure to improve performance.
Protect Your Privacy – VyprVPN technology safeguards your privacy and security with multiple encryption protocols, secure DNS, and features like our personalized Kill Switch just in case your connection drops. We take our No Log VPN status seriously and do not share data with any 3rd parties.
Get Unlimited Streaming – The best VPN for streaming with lightning fast and reliable connections, no matter where you are. With our global network of servers, you can rely on VyprVPN for access to all top streaming services such as Hulu, Netflix, Disney+, HBO, Amazon Prime and more.
One and Only Unique In-House Chameleon Technology – We engineered a technology that allows VyprVPN to fight back against censorship and keep the Internet free and open. Chameleon™ is a great tool for bypassing restrictive networks in any country trying to control internet access.
↓ 03 – AirVPN | Jurisdiction: Italy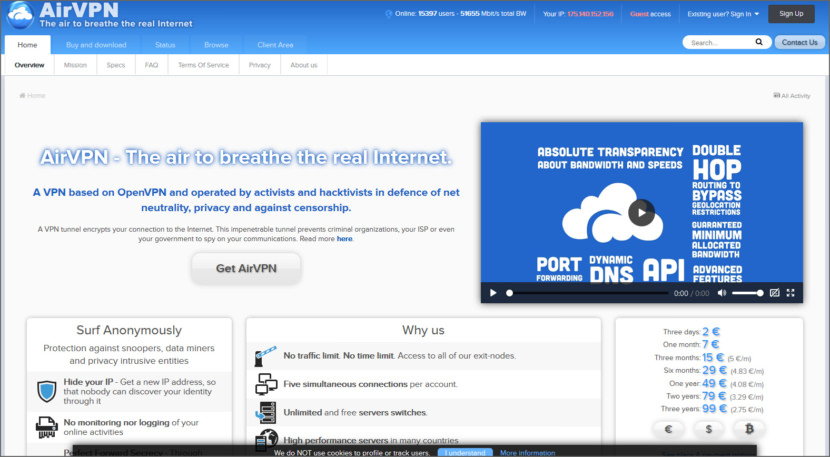 AirVPN – The air to breathe the real Internet. A VPN based on OpenVPN and operated by activists and hacktivists in defence of net neutrality, privacy and against censorship. Protection against snoopers, data miners and privacy intrusive entities. Make it impossible to identify the type of traffic or protocol you are using, even for your ISP.
Hide your IP – Get a new IP address, so that nobody can discover your identity through it
No monitoring nor logging of your online activities
Perfect Forward Secrecy – Through Diffie-Hellman key exchange DHE. After the initial key negotiation, re-keying is performed every 60 minutes (this value can be lowered unilaterally by the client)
Additional connection types, supported by every Air VPN server, for ISPs or countries disrupting OpenVPN, are OpenVPN over SSH, SSL or Tor
Stay protected with the security offered by high level encryption: 4096 bit RSA keys size, AES-256-GCM Data Channel, HMAC SHA384 Control Channel
↓ 04 – AzireVPN | Jurisdiction: Sweden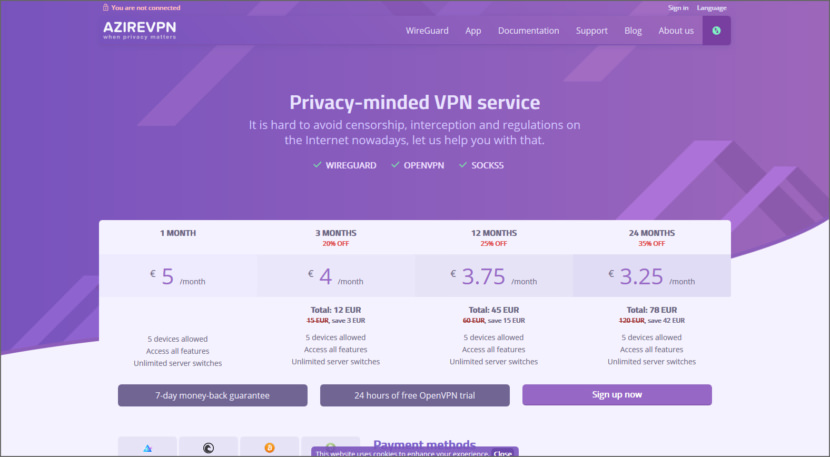 It is hard to avoid censorship, interception and regulations on the Internet nowadays, let them help you with that. AzireVPN is currently using one of the most modern, robust and state-of-the-art cryptographic cipher suites. With algorithms such as ChaCha20 for encryption, and Poly1305 for authentication and data integrity, you can have peace of mind while browsing the Internet.
P2P traffic allowed – Peer-to-peer traffic and the BitTorrent protocol are allowed on all of our servers, as we strongly believe in Internet neutrality.
No logging – We do not keep any logs whatsoever, which means we do not possess any seizable data by court orders.
Blind Operator mode – Restricts access to the core of our servers which prevents us from live traffic monitoring.
Strong encryption – WireGuard is currently using one of the most modern, robust and state-of-the-art cryptographic cipher suites.
↓ 05 – Cryptostorm | Jurisdiction: Iceland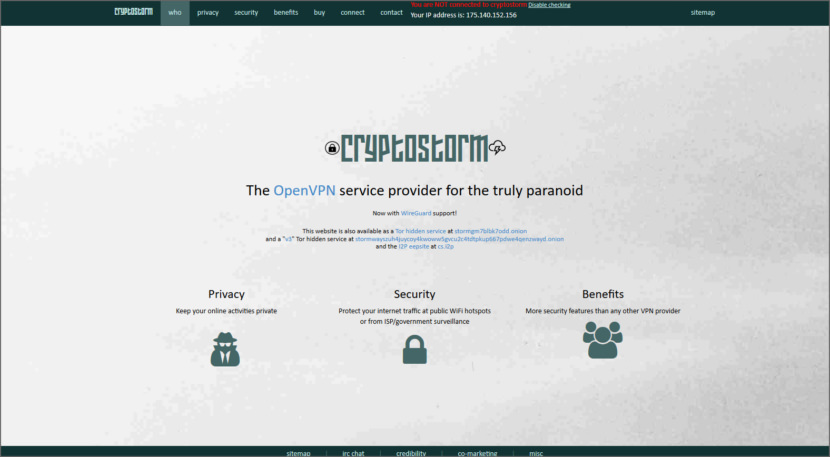 They take security tech seriously, members worldwide trust us to keep them safe & secure online. Post-snowden, there's no such thing as 'too much protection'. It uses token-based network access – Groundbreaking & unique, no database, no records, hashed tokens, 100% anonymous.
↓ 06 – ExpressVPN | Jurisdiction: British Virgin Islands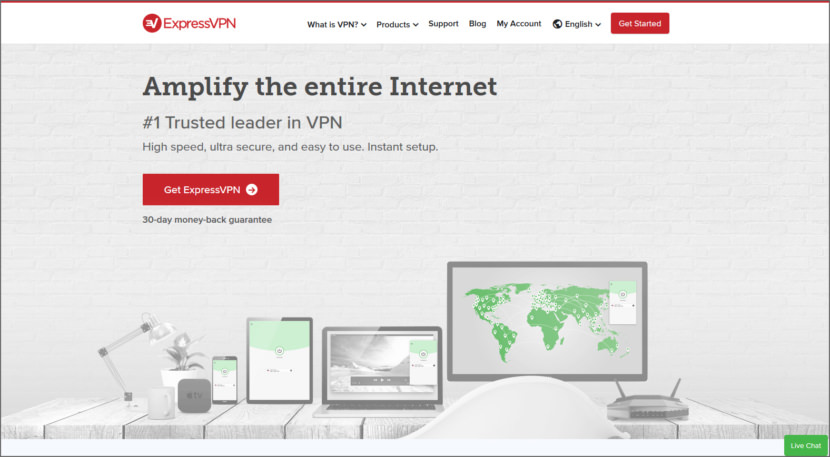 Ultra-fast VPN servers across 94 countries. Unblock the sites and apps you love, instantly. They're fanatical about your privacy and security. Avoid being hacked or tracked, using powerful encryption. Choose from 160 VPN server locations in 94 countries. With unlimited speeds and unlimited server switches, you can connect from anywhere in the world.
No restrictions – Stream or download anything, from any of our servers, anywhere on Earth, with your IP address hidden from prying eyes.
Offshore privacy protection – Based in the British Virgin Islands, a tropical oasis without data retention laws. No activity logs. No connection logs.
Serious security – Protect yourself from hacking and surveillance with 256-bit AES encryption, DNS/IPv6 leak protection, kill switch, and split tunneling.
↓ 07 – FrootVPN | Jurisdiction: Sweden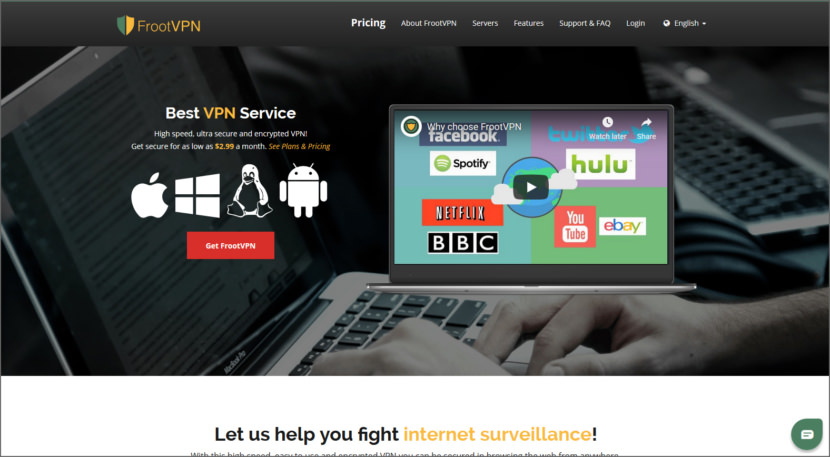 FrootVPN is a VPN service started and run with this goal in mind: to make people secure and anonymous online. We commit ourselves to bring you services that are affordable but of the best quality. With our vision of focusing on what's important: ease of use, speed, reliability, and security, we set out to make a change in today's VPN industry. With over 300,000+ users enjoying the services we provide is only one proof that FrootVPN is consistently being one of the best VPNs in the market today.
Be safe online – Avoid getting your sensitive information intercepted by using FrootVPN. All your data is encrypted with 2048-bit encryption while running our VPN service.
Be untraceable – FrootVPN masks your personal IP & makes it harder for third parties to know who you are on the internet for you to surf the web anonymously.
Keep no logs – We do care about your internet privacy and therefore we do not log anything at all. Your details will never be shared with any third party.
↓ 08 – IVPN | Jurisdiction: Gibraltar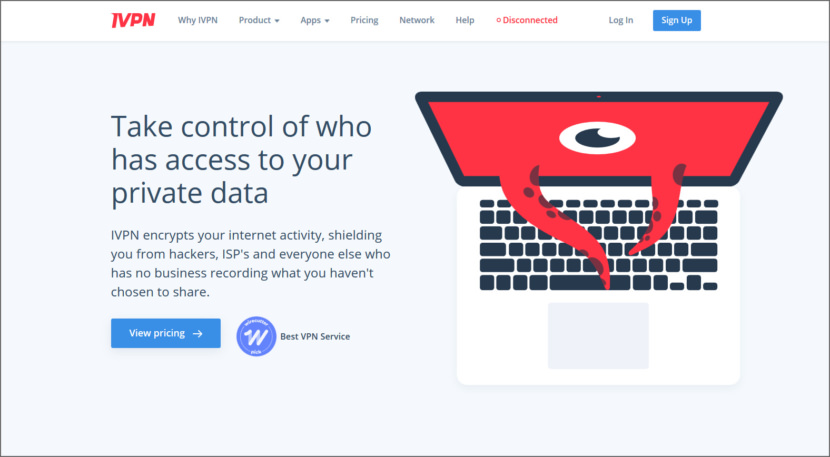 IVPN encrypts your internet activity, shielding you from hackers, ISP's and everyone else who has no business recording what you haven't chosen to share. Take control of who has access to your private data. Your ISP can track and record everything you do online — the sites you visit, any personal information you submit, even the emails you send. Many governments allow or even require them to do it.
NO LOGS – IVPN never tracks personal information or logs your online activity as verified by a team of independent security auditors.
NO LEAKS – IVPN software automatically blocks all known privacy leaks, even recently discovered IPv6, DNS and disconnection leaks. It even disables WebRTC.
ENCRYPTION – Which is why IVPN uses AES-256 encryption with 4096-bit RSA keys. New encryption keys are generated every hour providing perfect forward secrecy.
↓ 09 – Mullvad VPN | Jurisdiction: Sweden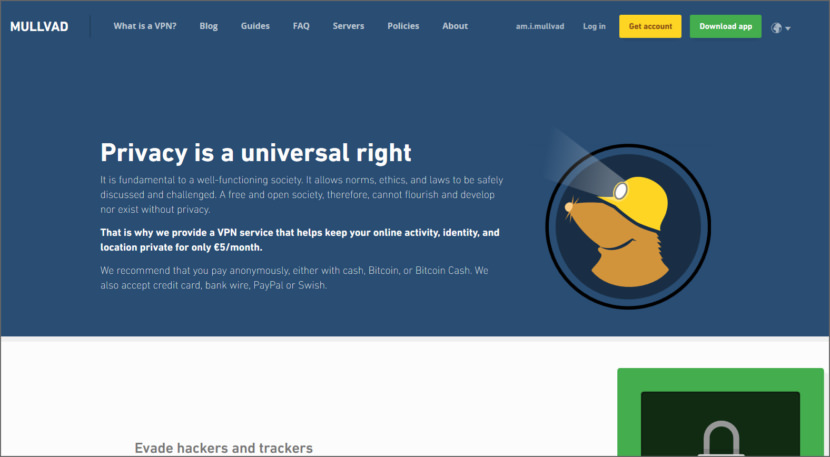 It is fundamental to a well-functioning society. It allows norms, ethics, and laws to be safely discussed and challenged. A free and open society, therefore, cannot flourish and develop nor exist without privacy. That is why they provide a VPN service that helps keep your online activity, identity, and location private. They recommend that you pay anonymously, either with cash, Bitcoin, or Bitcoin Cash. We also accept credit cards, bank wire, PayPal or Swish.
We keep no activity logs, do not ask for personal information, and even encourage anonymous payments via cash or one of the cryptocurrencies we accept. Your IP address is replaced by one of ours, ensuring that your device's activity and location are not linked to you.
↓ 10 – OVPN | Jurisdiction: Sweden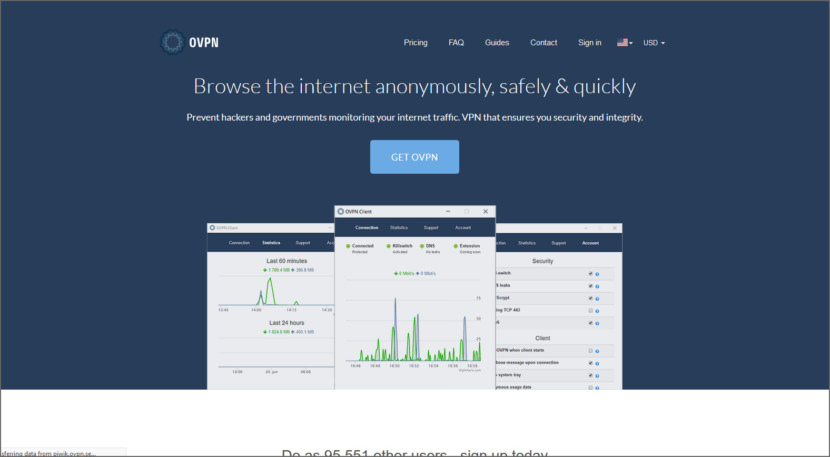 Browse the internet anonymously, safely & quickly. Prevent hackers and governments monitoring your internet traffic. VPN that ensures your security and integrity. OVPN's easy and secure client is the best and fastest way to ensure your anonymity online. OVPN uses the strongest encryption to ensure that your internet traffic is secure at all times.
They own all the hardware used to operate our services. The servers are safely locked in isolated rack cabinets that only authorized personnel have access to. All our VPN servers operate without any type of storing media. This means that the servers run without any hard drives, USB memories or CD-ROMs that could otherwise log and store information.
↓ 11 – Trust.Zone VPN | Jurisdiction: Seychelles
Trust.Zone VPN is an online tool to provide you with complete anonymity on the Internet. VPN hides your IP address, encrypts and secures your internet traffic, keeps your online identity safe. VPN encrypts and routes all of your traffic through the Trust.Zone VPN network. Your Internet Provider cannot see what you are downloading or browsing on the Internet. Anonymous VPN protects your privacy.
Trust.Zone VPN doesn't track customers. We don't store any logs. We don't ask for your name or personal details. Just email to sign up. Trust.Zone is located under Seychelles jurisdiction, outside 14 Eyes Countries, which is very friendly to Internet users. Trust.Zone hides your activity. Download any files and data privately, stream media with no risk! No tracking. No logs. Trust.Zone protects your online privacy.
Surf Anonymously – Hide your IP address & location. We do not log the activities of our users. Anonymous VPN service.
Stop ISP from Tracking You – Prevent your ISP from monitoring your online activity and tracking your every move.
Protect Your Privacy – Encrypt all your internet traffic, protect yourself from cyber threats and unsecured wi-fi hotspots.
↓ 12 – VPNArea | Jurisdiction: Bulgaria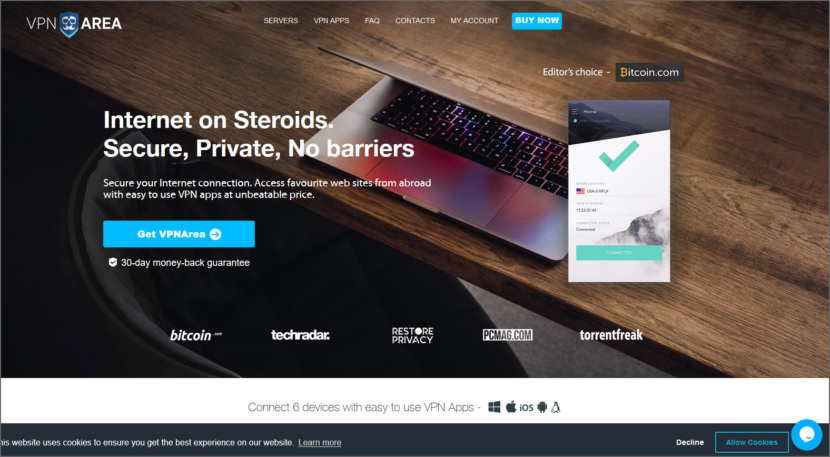 Secure your Internet connection. Access favourite websites from abroad with easy to use VPN apps at unbeatable price. Unblock ALL your favourite websites and bypass any firewalls and Internet restrictions. VPNArea is engineered to help you change your Internet location to any of our servers in 65+ countries . At the same time your Internet traffic will be encrypted and your real location hidden, which will protect your privacy and prevent people from snooping on your online activity.
100% anonymous sign-up
P2P friendly
No logs
Three simultaneous connections
↓ 13 – VPNTunnel | Jurisdiction: Seychelles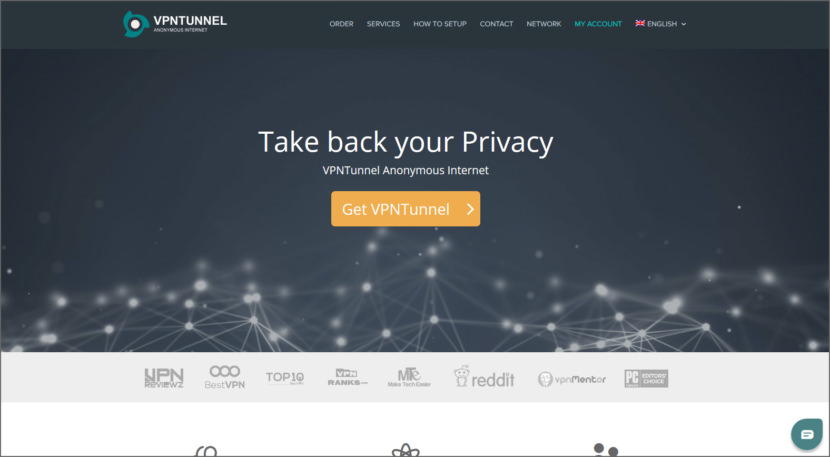 With VPNTunnel you will be able to change IP addresses and unblock any content on the Internet, which is unavailable for you because of your location. Just imagine! You can free yourself from all censorship restrictions and unblock your favorite sites an unlimited number of times. Our application is an absolutely free IP address changer.
No Logs – We save no traffic data and store no logs. This means that we never log IP addresses, times and similar details.
Anonymous IP address – A new IP address every time you connect to your VPN tunnel ensures safe, anonymous surfing.
Unlock VoIP/Skype blocks – Easily bypass VoIP blocks to access Skype wherever wherever you are.
Worry free P2P – Use your favorite P2P applications.
↓ 14 – Le VPN | Jurisdiction: Hong Kong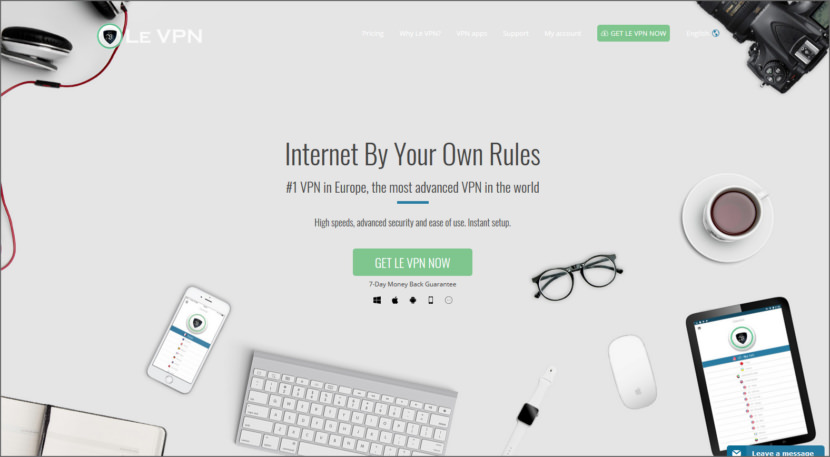 Whether you need Le VPN to keep your important business documents private or just want to be able to enjoy the new Netflix shows that people in the US have been raving about, they have you covered. The best part is, no matter what purpose of a VPN that you choose Le VPN for, you get access to all of our great features from one low cost plan.
Freedom – Unblock Facebook, Youtube, Twitter and other sites blocked in countries with strict censorship. Access geographically limited resources and enjoy your Internet freedom with a VPN.
Security – Protect your Internet connection in public WiFi spots, hotels, airport lounges, etc. You can be assured that your Internet connection and all data transfer are always secure no matter what.
Confidentiality – Stop all information collection by your Internet provider, as well as any monitoring of your connection by your network administrator. Keep your online activities private and anonymous.
↓ 15 – CactusVPN | Jurisdiction: Moldova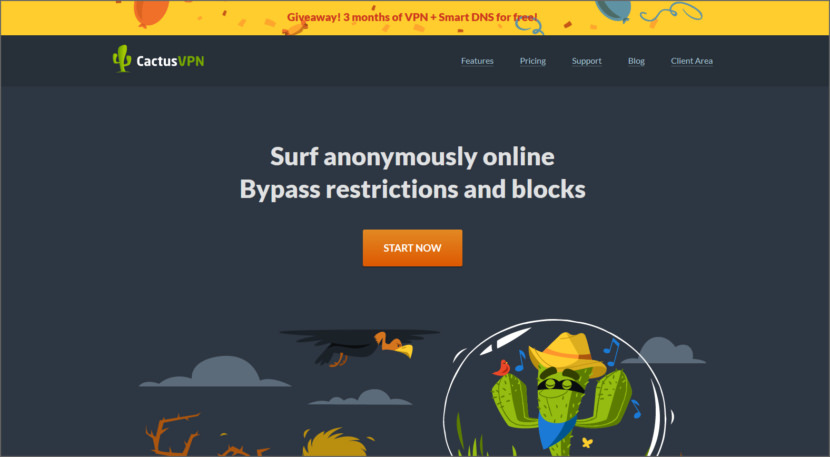 CactusVPN started as a small company in Moldova and gladly now they have customers all over the globe. Their core philosophy, on which they built this company upon, revolves around individual's privacy and security. They want to deliver excellent services to make the world a better place for people who want to use the internet without its hazards.
Anonymous internet identity – A VPN provides a layer of anonymity by hiding your real IP address. Websites that you visit will only see our servers and IP addresses.
High level security – VPN creates a tunnel and encrypts all your incoming and outgoing data, meaning no one can access your private information.
Bypass Restrictions & Blocks – VPN helps you to bypass censorship imposed by your country, bypass blocks imposed at your workplace, school or university.
↓ 16 – Tachyon VPN | Jurisdiction: Blockchain Decentralized Servers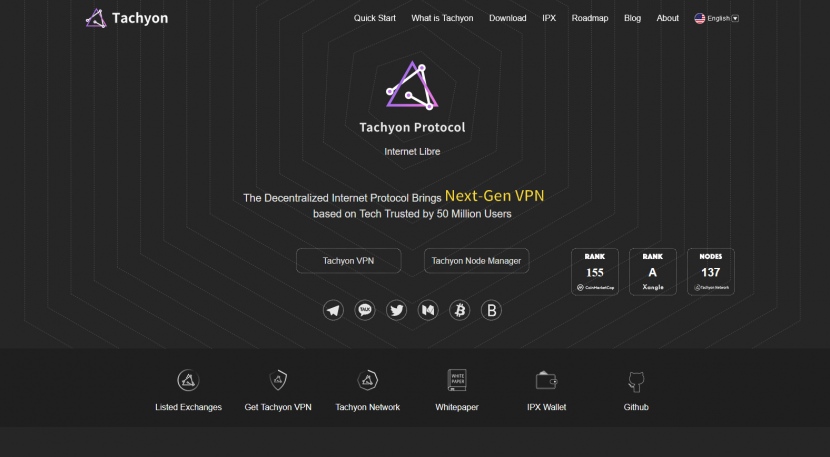 Tachyon Protocol is what nodes and users in the Tachyon network speak to one another. It ensures that traffic moves from place to place privately, securely, and quickly. Based on Tachyon Protocol, the Next-Gen VPN, IoT, DeFi, Storage, CDN, DNS and other Apps will benefit 900 million users at least.
No need to worry about privacy leaks when you connect to Starbucks or other public WiFi
P2P network without central nodes or companies
Multi-path routing to prevent single-point attacks
Take control of your own privacy
Never miss videos & messages when you access to a restricted network like school WiFi
9 tunnels to help you bypass filters and firewalls
Protocol simulation to disguise traffic in transit
↓ 17 – BlackVPN [ Discontinued ] | Jurisdiction: Hong Kong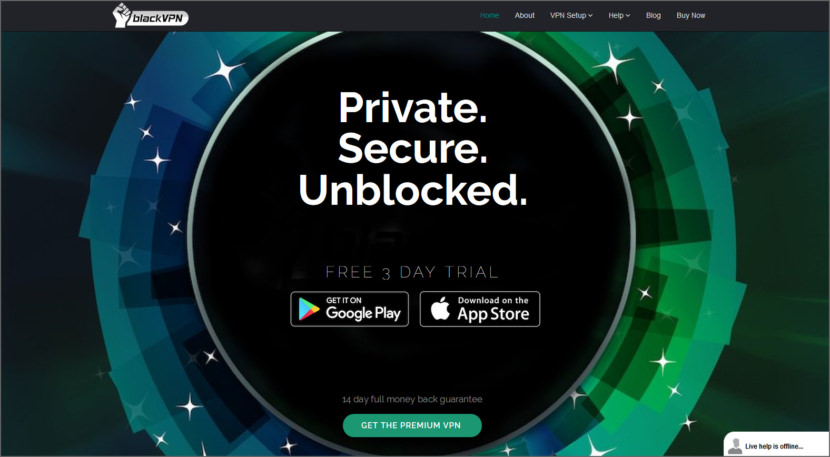 BlackVPN Limited is registered in Hong Kong – as far away from the 5-eyes (and 14-eyes) countries as they could find. Hong Kong has no mandatory data retention policy, so we're free to operate with a minimum of knowledge on their customers. Hong Kong is recognised as a solid international business location with a strong legal framework, high government integrity and low corruption.
Private – Keep your real location and Unique IP address hidden. prevent Anyone from viewing your Internet activity.
Secure – Use WiFi Hotspots Safe From cyber criminals. block incoming threats and DDoS Attacks With Our Firewall.
Unblocked – Avoid censorship and unblock websites not available in your area. Watch movies and TV from around the world.
↓ 18 – Proxy.sh [ Discontinued ] | Jurisdiction: Seychelles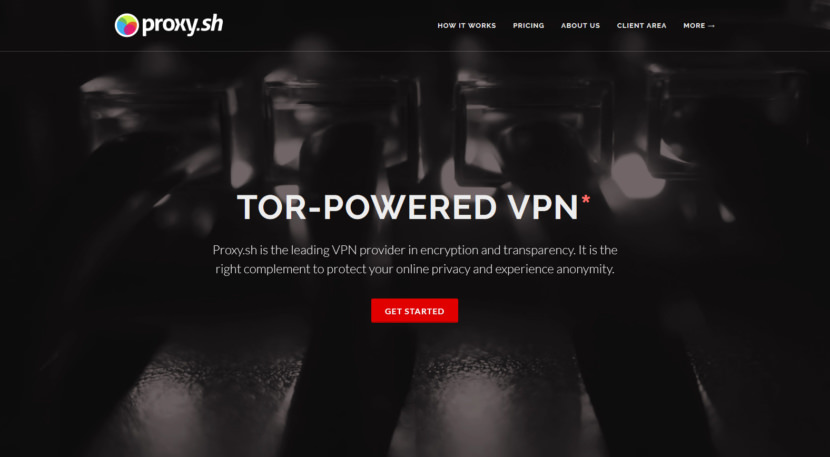 Proxy.sh is the leading VPN provider in encryption and transparency. It is the right complement to protect your online privacy and experience anonymity. Proxy.sh provides anonymous VPN tunnels that will protect your Internet activity and guarantee your digital privacy. They will encrypt your Internet traffic.
Strong encryption standard – Our OpenVPN standard is made up of 256-bit AES/CBC, SHA-512 and 4096-bit RSA as cipher/hash/control.
100% non-logging – All our services are set to never log a single bit of information and most of them are running into RAM.
Complete List of VPN Extra Layers of Privacy
All VPN service providers listed here are outside the US and the fourteen eye countries ( Australia, Canada, New Zealand, United Kingdom, United States of America, Denmark, France, Netherlands, Norway, Belgium, Germany, Italy, Spain, and Sweden ), they all use encryption, accept Bitcoin, support OpenVPN and have a no logging policy or whatsoever.
Services based in the United States are not recommended because of the country's surveillance programs, use of National Security Letters (NSLs) and accompanying gag orders, which forbid the recipient from talking about the request.
VPN Service
Privacy Jurisdiction
Based in (Country)
DNS
Requests

Anonine

Seychelles

AnonymousVPN

Seychelles

BlackVPN

Hong Kong
No

BolehVPN

Malaysia
No

CactusVPN

Moldova
No

CyberGhost

Romania

DathoVPN

Panama

EarthVPN

Northern Cyprus

FinchVPN

Malaysia

Hide.me

Malaysia

IBVPN

Romania

Ironsocket

Hong Kong

Ivacy

Hong Kong

LeVPN

Hong Kong
No

LimeVPN

Hong Kong

My Private Network

Hong Kong
No

NolimitVPN

Singapore

NordVPN

Panama

OneVPN

Hong Kong

Proxy.sh

Seychelles

PureVPN

Hong Kong

SaferVPN

Israel

Seed4.Me

Taiwan

SmartVPN

Morocco

SumRando

Mauritius

TigerVPN

Slovakia

Trust.Zone

Seychelles
No

VPN.Asia

Belize

VPN.ht

Hong Kong

VPNArea

Bulgaria

VPNBaron

Romania

VPNShazam

Israel

VPNTunnel

Seychelles