How to add a second number to your smartphone for business purposes and stop carrying two phones? Some smartphones come with dual sim cards or some with eSIM (embedded SIM) however most don't have these features. This is why these apps (also known as eSIM for electronic SIM) enables you to have a free secondary virtual mobile phone number, also known as "Temporary Disposable Numbers". They require an internet connection to run because they are VoIP, they are possibly the best virtual phone system for small business because unlike PBX, you are not required to purchase any hardware.
See More ▼ 7 Mobile Data Saving Apps And Addon, Save Money And Increase Browsing Speed
A second line helps you separate your personal life from your work one — much like business email does with creating a professional or separate identity. A virtual office telephone system line that serves as your designated business number, you have all the benefits of a professional phone line with the ease of a mobile or desktop app that you can use on the devices you already own, including your smartphone, smartwatch, tablet, PC, and Mac. Works great on Android 8.0 Oreo / Android 9.0 smartphones such as Samsung Galaxy, Huawei Mate, Oppo, Vivo, XiaoMi, Nokia, and also Apple's iOS iPhone X.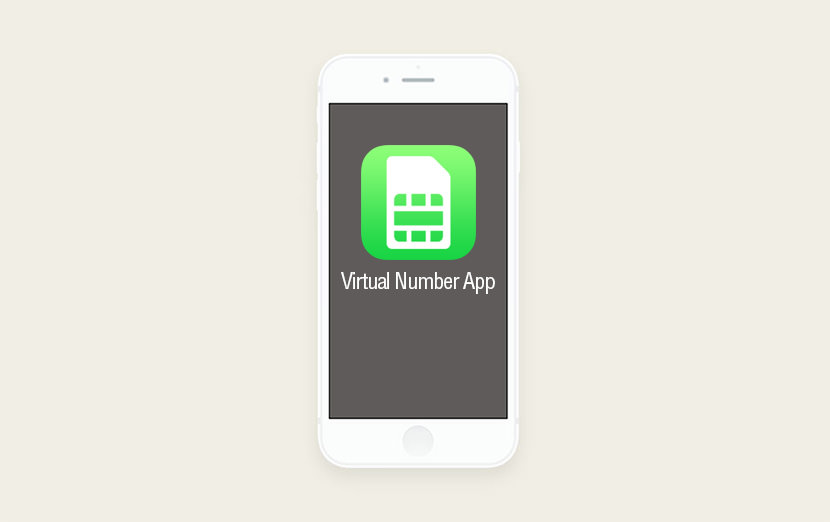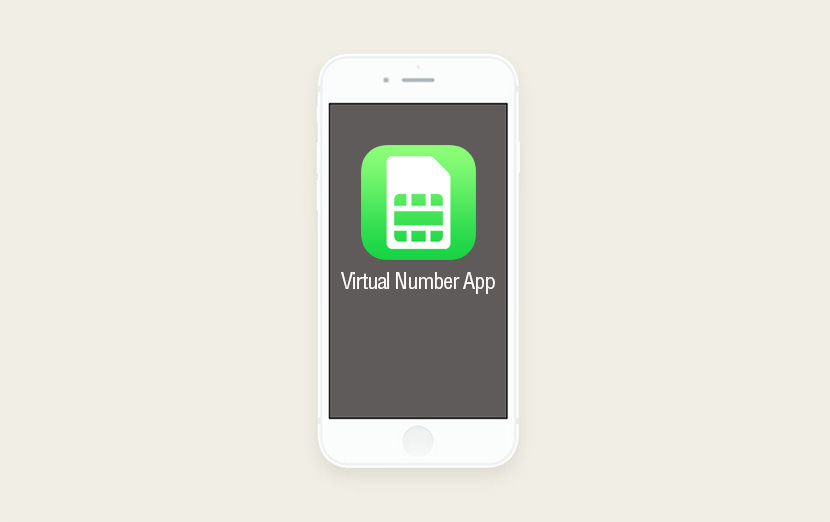 Forget about those dual sim card adapters for iPhone, this virtual number app is a better solution. The advantage is, both numbers run continuously, whereas the adapter can only have 1 sim card activated at a time. The other advantage is these numbers are disposable, just sign up for a new number once the old number receives too many spam calls. Ideal for prank calls too.
USA Only | No Subscription Fees + Prepaid Credits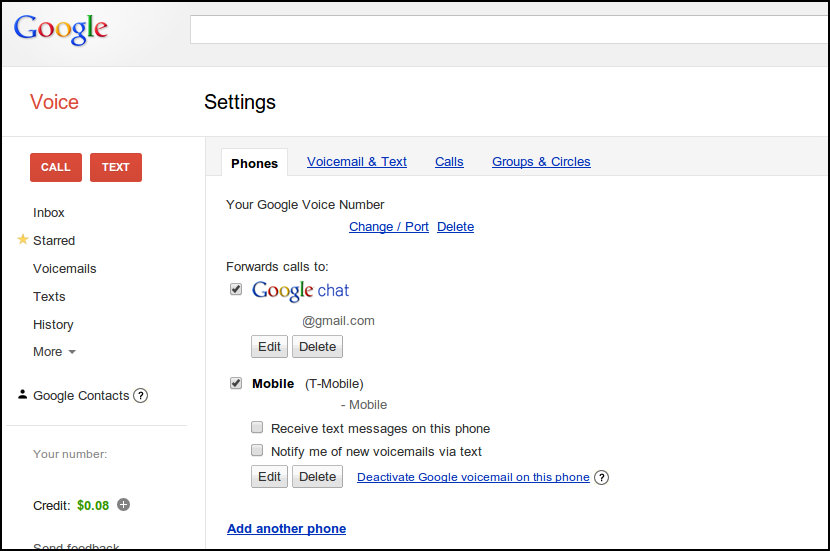 Google Voice gives you one number for all your phones, voicemail as easy as email, free US long distance, low rates on international calls, and many calls. It is a virtual phone number forwarding service. The virtual number is linked to your Google Hangout, this means calling and SMS are all done via Hangout. To subscribe for a free number, click on the 'settings' button, then go to 'Phones' Tab and integrate it with your existing phone number. This is as good as an eSIM for international calls.
Monthly Subscription Fees + Prepaid Credit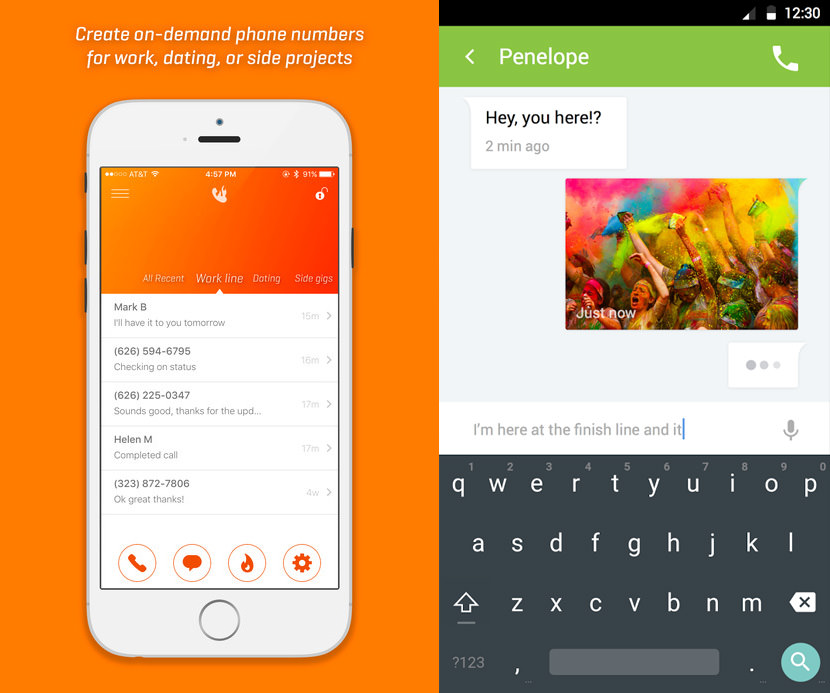 Burner is your "other" number – your work number, Craigslist number, Etsy number or dating number – the one to give out when you need to be in touch, but want the option to disconnect. Use Burner for everyday situations – web forms, deliveries, salespeople, and buying things on the web – just like any other phone number. Get all the features you need to stay in touch including calls, texts, and picture messages.
Create multiple Burners, keep them as long as you want, and burn them anytime – no hassles and no contracts. Share your Burner with anyone and everyone – and keep your real number private. Unlimited numbers for calling, texting & picture messaging. Now you can connect Burner to your favorite apps using Burner Connections.
Real phone numbers when you need them – Unlike a random phone number generator, Burners are real numbers with local area codes you can use for calls, texts, and voicemail to stay in touch with anyone.
Control your mobile identity – Manage who can reach you without compromising your personal information or using a non-functioning fake phone number. Features like Touch ID lock and custom line colors will keep you organized and in control.
Burn to "disconnect" – Keep a Burner as long as you want… or dispose of it at the touch of a button. Like magic, your number goes out of service and the data is wiped from your phone.
Monthly Subscription Fees + Minutes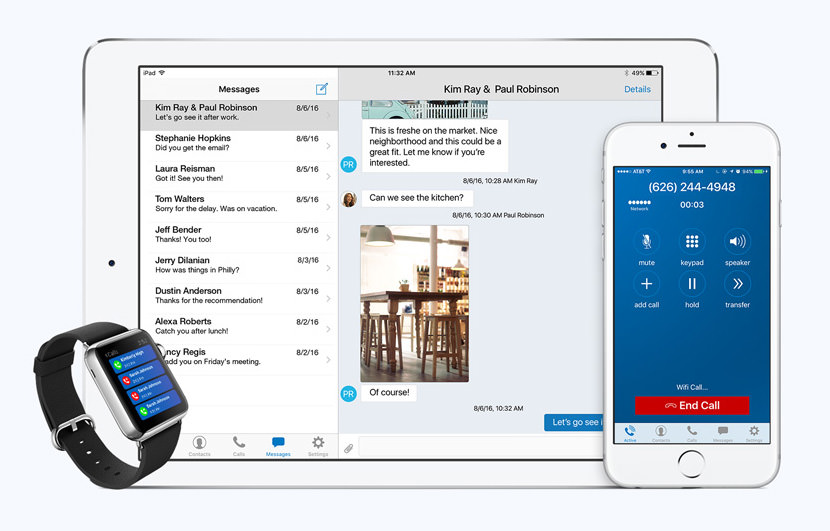 Line2 is a cloud phone service that lets you talk and message on your mobile devices with the simplicity of an app. Add a second phone line, or complete business phone system, to your mobile phone, tablets and computers. Line2 is an IP-based phone service. It runs in the cloud and works on any Internet connected device.
Once you have selected a number in your desired area code, it's an app that works as your phone number—allowing you unlimited calling and texting. Also for an additional cost, enjoy other business features such as auto attendant, multiple lines, and call screening.
All-Inclusive Plan – Text as much as you want and enjoy practically unlimited US and Canada calling in your monthly package.
Choose Any Number – Get a local number in the city of your choice. Or, transfer your existing number at no additional cost.
Port Your Own Number – Transfer (port) any existing wireless or landline US or Canada number to your Line2 account.
Call Forwarding – Forward all calls to your mobile number, home, or office.
WiFi Calling – Talk and text over WiFi and mobile data. No matter which network you're on or moving between, your calls stay connected—even in cell phone "dead zones."
No Contracts. Cancel Anytime – Sign up for a month-to-month service and pay as you go with no set-up or cancellation fees.
Monthly Subscription Fees + Prepaid Credit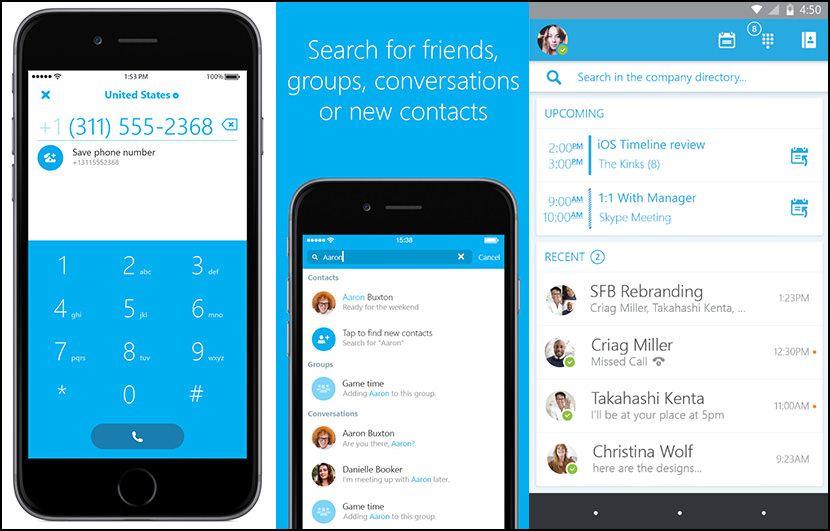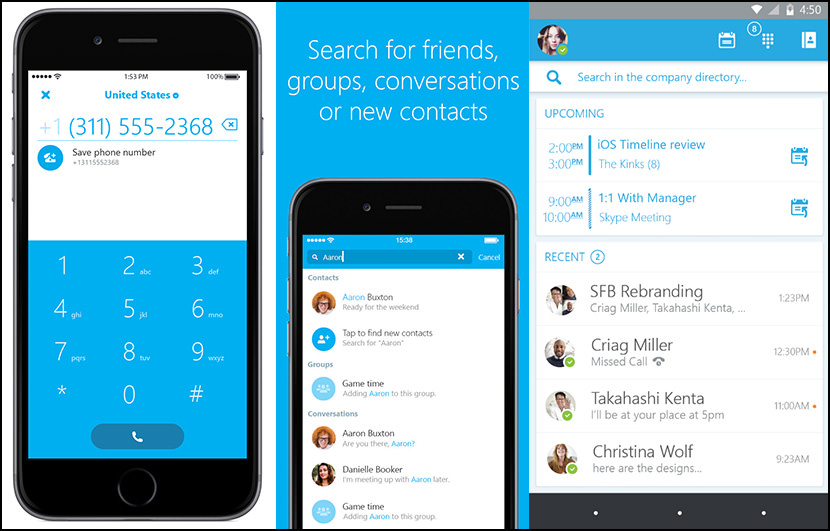 With a Skype "virtual mobile phone number" number your friends without Skype can call you, like a normal number, and you answer the call on your computer. How it works. Jane has set up a Skype Number. Now, when she visits the US (or anywhere else in the world) on business her friends and family back home can call her as normal.
Skype does all the clever stuff and routes their calls to Jane's computer when she signs into Skype. Sign up for a Skype Number and get the convenience of a local number that people can call, wherever you are. Skype Numbers are available in a wide variety of area codes, and in several countries/regions.
Get a professional number for the office
Expand your reach with an international number
Manage your calls in one place and save money
Keep a home number when you're away
Make it easier and cheaper for family to call
Solve the problem of needing a local number for the bank.
Monthly Subscription Fees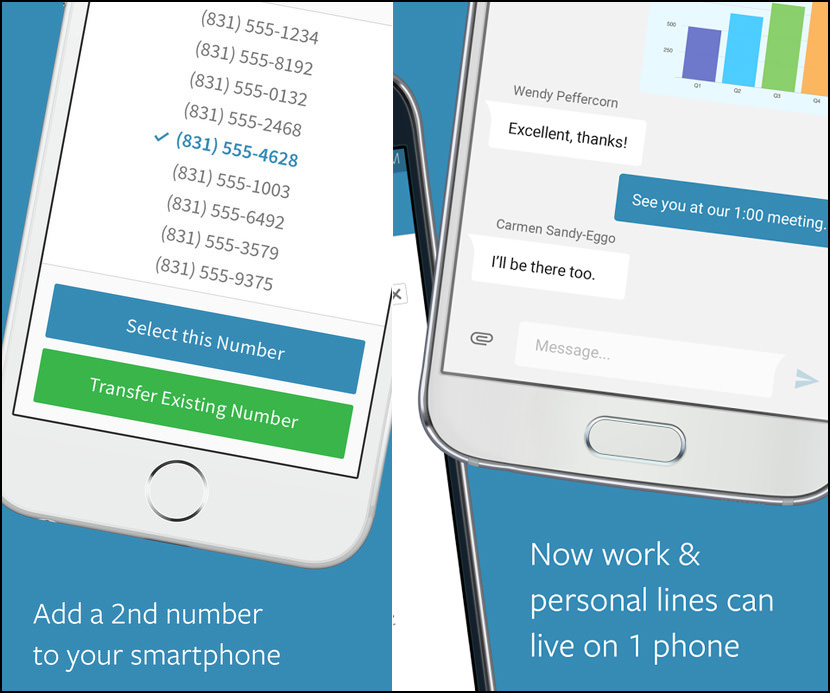 Sideline is the free 2nd number for your smartphone. It uses your existing carrier network and minutes so your 2nd number works anywhere your cell phone does. Since Sideline provides carrier reliability, it's the go-to phone solution for small businesses, entrepreneurs, freelancers, or anyone who needs a 2nd phone line for privacy. You can finally stop using your cell number for work and keep your personal number private.
Local Area Code Number – Select a local area code and get a number that works wherever you do. You get to talk and text from a 2nd phone line—and because it's a real number, you can call or text anyone.
Transfer Existing Line – If you already have a work number on another landline or 2nd device, number porting lets you transfer that number onto Sideline.
Carrier reliability – Unlike most calling apps that use Wi-Fi, Sideline works with your regular cellular network to give you the same great quality and reliability you get from your personal number. This also lets you share your calling minutes (which are probably unlimited) between two numbers. Compared to "cloud-based," "virtual," or "VoIP" phone systems, Sideline uses a minimal amount of data for general functionality.
Calling and Texting – Your second number is just like your first. Separate caller IDs, notifications, and ringtones make it clear who's contacting you. For outbound communication, just open Sideline. With your free phone number, you get unlimited texting and Sideline calling uses the carrier plan you already have. *Support for Hawaii and Alaska coming soon.
Keep personal number private – You shouldn't give your personal number to everyone—that's why there's Sideline. But it's not just a 2nd line for work. It can be your temporary number. Your anonymous number. Your business number. Your disposable number. Your fake phone number. It's whatever you need it to be to protect your primary cell number.
Voicemail Forwarding – On nights, weekends, or holidays, you can always silence your Sideline and send callers directly to voicemail. You can even set up multiple voicemails or auto-text replies to customize your greeting for any circumstance.
Prepaid Credit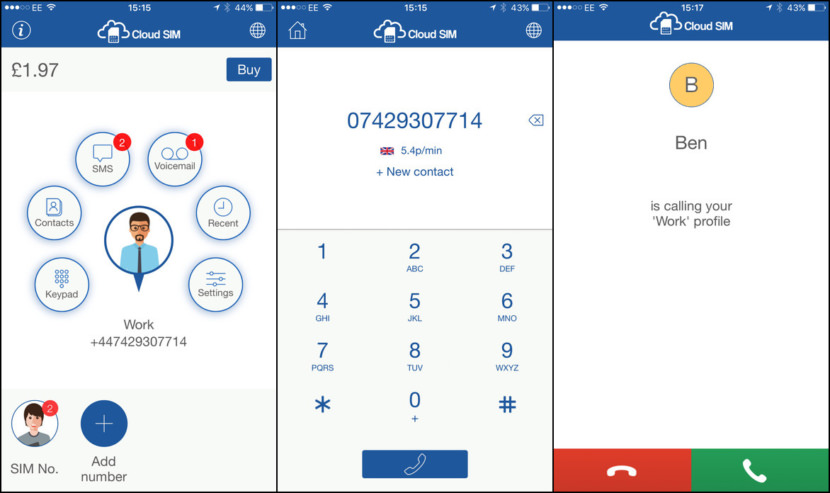 Looking for a way to find all your mobile requirements in one easy to use app? Cloud SIM mobile app gives you 4 extra real mobile numbers to assign for work, travel, dating or just for personal use – all whilst keeping your real number private. No need for two phones, Cloud eSIM carrier gives you the freedom to access all your separate contacts from one simple app.
Offering free texts and chat to other Cloud SIM users, and low-cost SMS and calls to anyone, this handy app allows you to switch effortlessly between profiles and stay in control of your mobile identity. Need low cost international call rates?
Cloud SIM boasts the lowest of any mobile provider. Featuring in-app purchases and friendly user interface, CloudSIM is the way forward in mobile interaction, unlocking a whole new world of networking, right from your own phone. Dial up a storm, with CloudSIM – the numbers in the air.
Free calls and texts to other Cloud SIM users
4 extra real mobile numbers
Switch effortlessly between profiles
Dedicated voicemail for each separate mobile number
Lowest cost international calls
Complete control of your mobile identity
Ideal for online businesses and eBay sellers
CloudSIM – Four Numbers, One phone
Prepaid Credit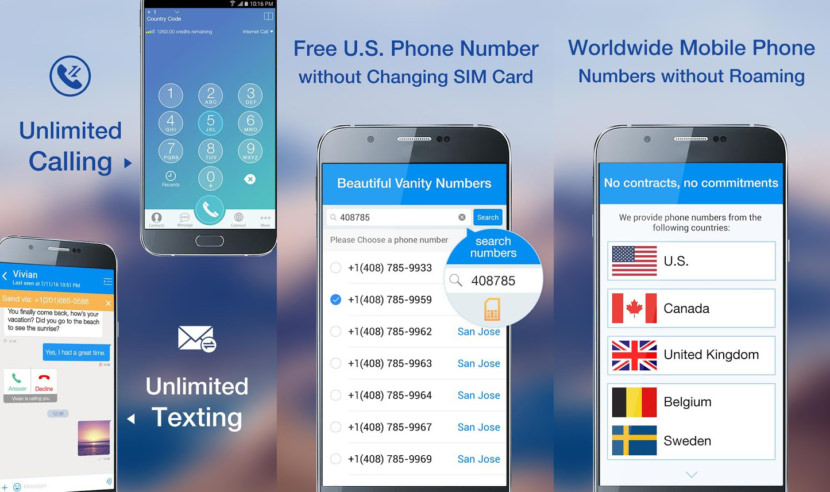 Telos is a mobile application for iPhone and Android. Using the app, you can make unlimited free phone calls, send free text messages, and instantly share pictures, videos, and your location with friends, family members and other Telos users. The sound quality on Telos is usually better than the quality of a regular phone call.
Telos can assign a real phone number to you, which can receive calls and texts from anyone. Telos can also turn your phone into a real Walkie Talkie. Make cheap, even free international calls to any mobile/landline phone numbers in over 200 countries with Telos eSim Virtual Number.
Telos provides millions of real US phone numbers in any area you like. Just like any other numbers you get from local carriers, Telos phone numbers support caller ID, call block, call forwarding, voicemail and many other great features. Even better, you can even port your Telos number to other mobile phone carriers such as AT&T, Verizon, T-Mobile and Sprint
Free Calling – Calls to anyone on Telos are completely free. You can also choose vanity numbers which may not be available from AT&T or Verizon.
Free Texting – Unlimited free text messages with typing indicator, read recipient, read notification
International Calling – Make phone calls to landline and mobile… any countries and areas in the world
Prepaid Credit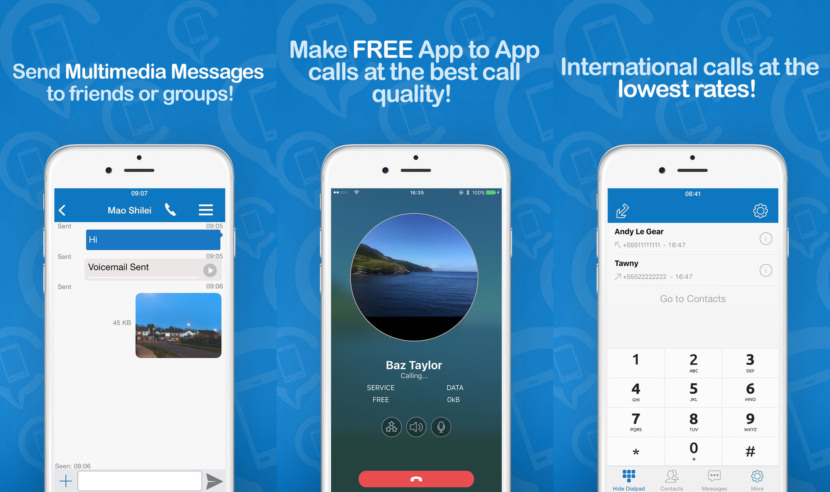 Be contacted on phone numbers from over 50 countries, all on one SIM card! Your WorldSIM SIM card comes with a UK and USA phone number as standard. With their Virtual Number service you can choose to add more phone numbers, from other countries.
The Virtual Number service is a revolutionary service which gives you the ability to add local phone numbers to your WorldSIM. This opens a world of opportunities as now you can make and receive calls on local phone numbers from over 50 countries and there is no limit on the amount of virtual phone numbers you can have on their SIM card.
Prepaid Credit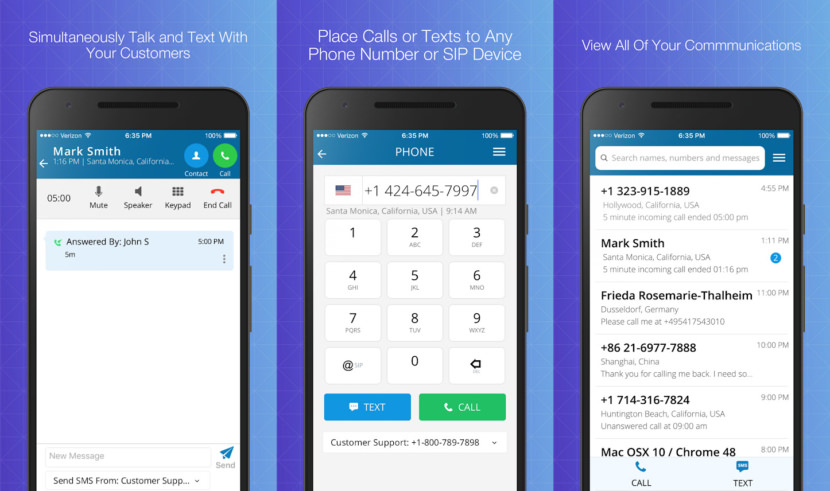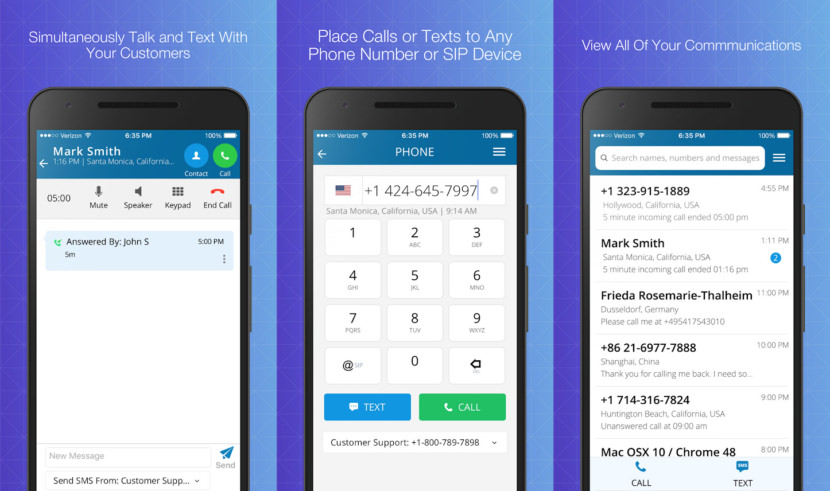 VirtualPhone app for iOS and Android allows your smartphone to place and receive calls and text messages to any phone number or SIP device. View and manage all your customer communications through your phone. Listen to voicemail, call recordings and view a complete history of your customer's communications.
Make and receive calls using your VirtualPhone.com numbers.
Make VOIP calls using your Internet connection without using your carrier minutes.
Send and Receive SMS and text chat messages.
Keep your business calls, texts and voicemails separate from your personal ones.
View detailed caller information including: geographical location, web page, time zone, custom information, caller's name, phone and email when accepting calls from your website.
Prepaid Credit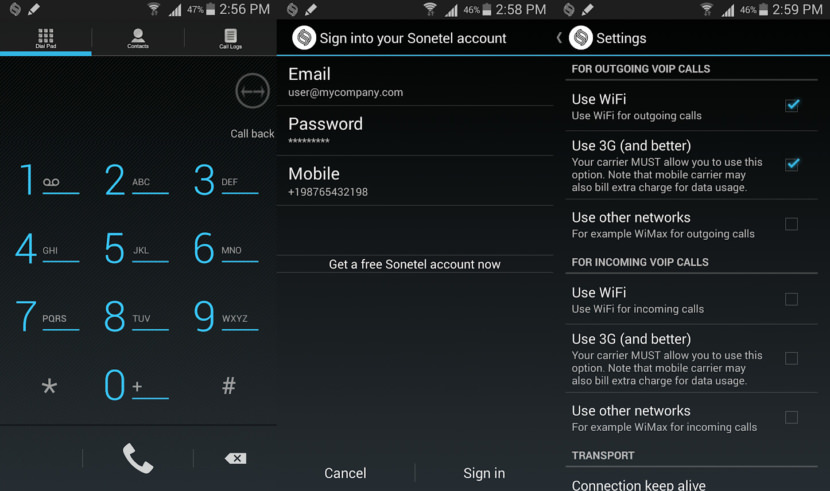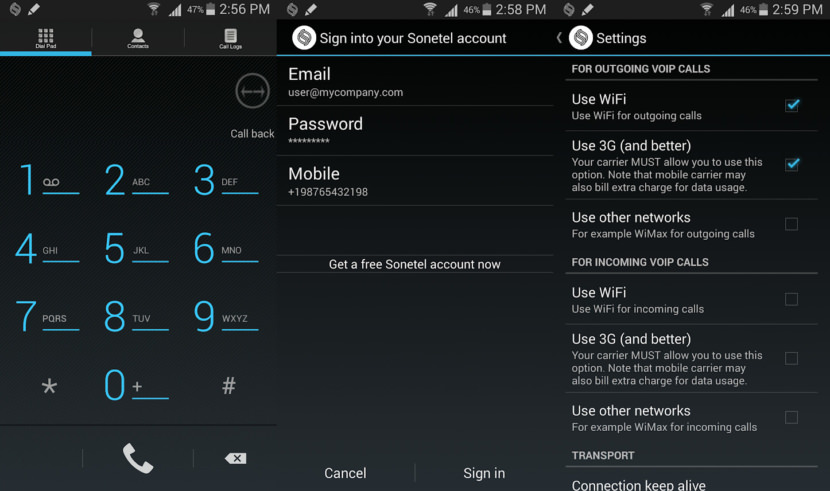 Virtual Phone Number for Global Entrepreneurs, have your own local phone number in any city or country worldwide. Showing a local number to visitors at your web site increases trust and sales. Incoming calls are forwarded anywhere worldwide at the cost of a local call. Make high quality business calls at the cost of local calls – from any country to any country – using Android or iPhone. The person you call sees your regular mobile number – or your Sonetel number.
CALL THRU works in more than 50 countries; Algeria, Argentina, Australia, Austria, Bahrain, Belgium, Brazil, Bulgaria, Canada, Chile, Cyprus, Czech republic, Denmark, Dominican Republic , El Salvador, Estonia, Finland, France, Georgia, Greece, Hong Kong, Ireland, Israel, Italy, Japan, Latvia, Liechtenstein, Lithuania, Luxembourg, Malta, Mexico, Netherlands, New Zealand, Panama, Peru, Poland, Portugal, Puerto Rico, Romania, Russia, Singapore, Slovakia, Slovenia, South Africa, Spain, Sweden, Switzerland, Thailand, Ukraine, United Kingdom, United States.
Global call forwarding – Incoming calls to your phone numbers can be forwarded to anywhere worldwide at the cost of a local call. Answer with your regular mobile or any other type of phone.
Voice response – Easy-to-configure voice response and voicemail. Pre Recorded messages are available in many languages. Easily record your own messages from any phone.
Call from your international numbers – You can make calls from your phone numbers, using your regular mobile, from anywhere in the world.
Free call recording – Record all your incoming and outgoing calls.
Prepaid Credit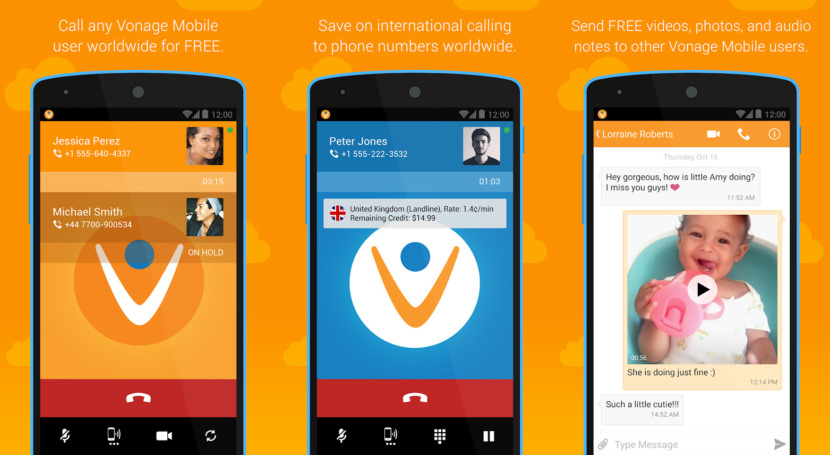 With your Vonage plan, you can make calls on your home phone and two smartphones using your Vonage phone number for no extra charge. Plus, you can answer calls made to your Vonage phone number from almost anywhere using Wi-Fi or 3G/4G. Vonage's VoIP phone service uses your Internet connection to make and receive calls. And with their great features, you can take your Vonage number with you on your smartphone.
International Calls – Vonage Mobile, gives you ultra low-cost international calling rates from the U.S. to landlines and mobile phones in more than 200 countries that are 90% cheaper on average than major U.S. mobile carriers.
Prepaid Credit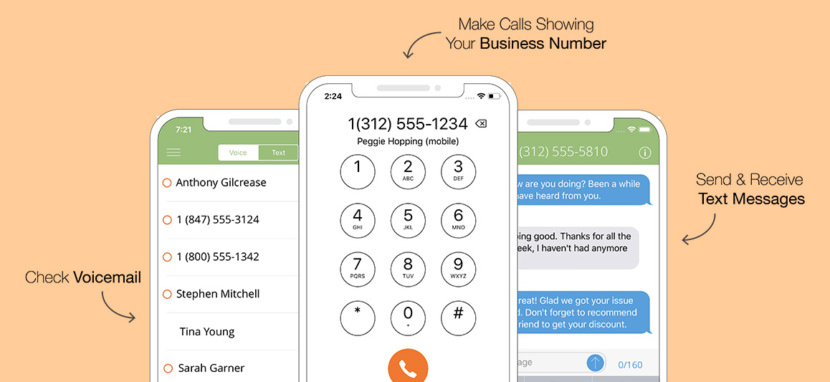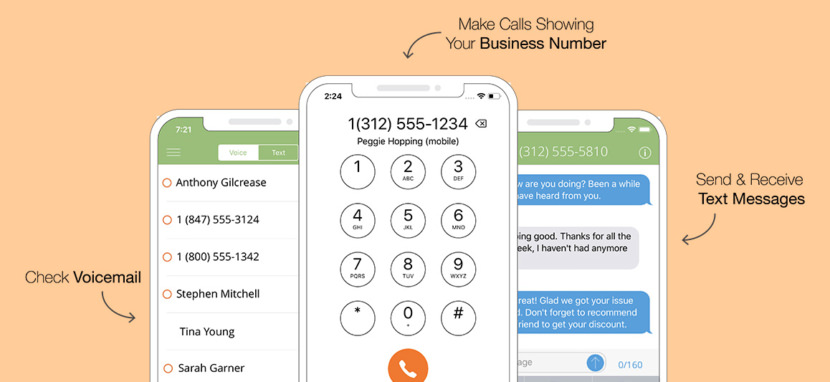 Talkroute customers can now run their businesses anywhere by making and receiving calls with the new Talkroute Android app. Now you can look and sound professional anywhere, while keeping your cell phone number private, with the Talkroute Android app. The Talkroute app works by calling an access number through your Android device's regular dialer. This requires that you have voice and data access with your service provider for the app to work.
Make Outbound Calls using your Talkroute number (requires working phone service on your Android device)
Use your Talkroute call history to manage & return business calls
Check voicemail messages & manage voicemail boxes
Send & receive text messages
Switch between your different Talkroute phone numbers at anytime
Set up push notifications for voicemail messages and text messages
Prepaid Credit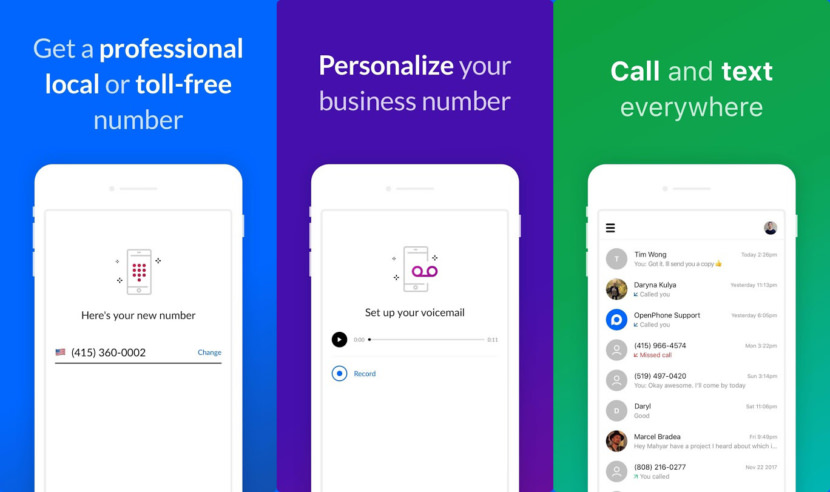 Put your phone number on your business card, website, Google, Facebook, Yelp and other listings without worrying about giving up your privacy. OpenPhone separates your professional and personal communications and enables you to personalize your number to reflect your own brand. Get a business phone number, local or toll-free, with powerful features to make your business stand out. Talk and text through your dedicated phone number no matter where you are in the world. Best eSIM provider in the UK, USA, and more.
Local or toll-free numbers – In the US and Canada. Or if you already have a number with another carrier, they can port it over.
Business texting – Unlimited text and picture messages from your business phone number.
Read your voicemail – Automatically transcribed voicemail delivered right through the app.
Business hours – Send after-hour calls to voicemail so you are not getting calls when you are not working.
Business address book – Save contacts to know exactly who you are talking to while keeping them separate from your personal contacts.
Call forwarding – Direct incoming calls to another phone number.
Prepaid Credit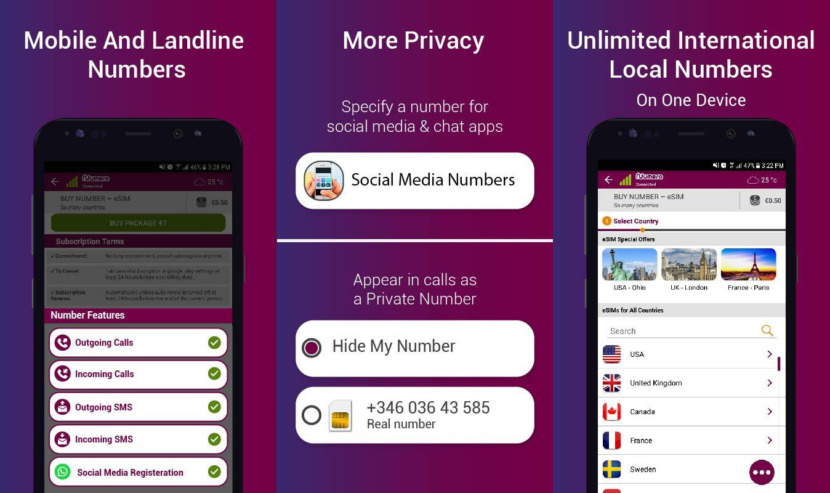 Not to be confused with the eSIM found in iPhone XS, the eSIM by Numero eSIM stands for Electronic SIM, not Embedded SIM. Numero eSIM is still an app based virtual number, which is different from the physical eSIM chip inside your smartphone.
Numero eSIM app is a fully featured phone line that works as a virtual SIM phone to give you a second phone number. You can buy and own several phone numbers from an expanding list of countries. Make cheap local and international calls. Benefit from Numero's services online and offline with free roaming, call forwarding and excellent call quality worldwide. Numero is a perfect investment for business owners and companies. They provide eSIMs from a list of the world's top countries including:
USA, UK, Canada, Switzerland, Sweden, Netherlands, Denmark, Poland, Romania, Latvia, Slovenia, Russia, New Zealand, Australia, Venezuela, South Africa, Panama, Guatemala, El Salvador, Colombia, France, Spain, Portugal, Greece, Luxembourg, Estonia, Peru, Liberia, Ireland, Kazakhstan, Dominican Republic, Cyprus, Ivory Coast, Brazil, Anguilla, Lithuania, Uganda, Mexico, Iceland, Dominica Islands, Philippine, Argentina, Belgium, Ukraine, Turkey, Japan, Hong Kong, South Korea, Austria.
Numero Space: Ability to clone apps for Android Oreo or above.
Ability to get real phone numbers with no need for physical SIM card.
Ability to buy and use multiple phone numbers on one mobile device.
Ability to make and receive phone calls from/to any destination worldwide.
When connected to the internet: you can enjoy free roaming and receive calls on your eSIM for free anywhere on the globe.
Prepaid Credit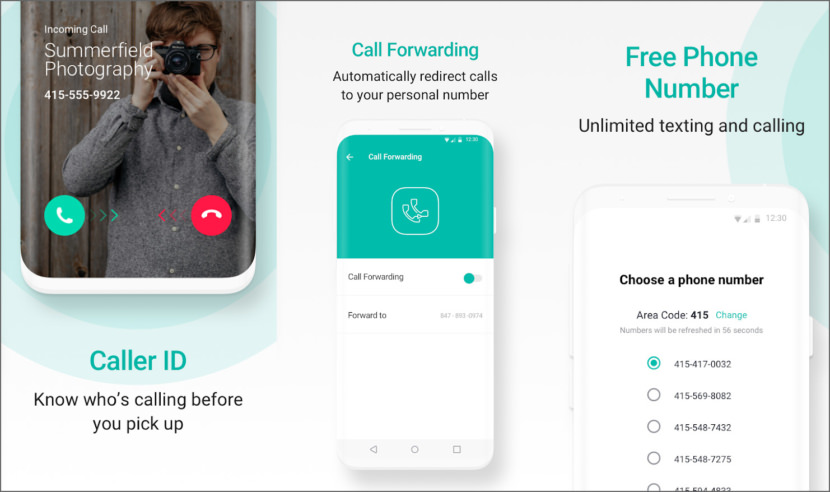 2ndLine is a second US or Canada phone number that works on your smartphone, tablets as a full-featured business phone system, designed for mobile professionals, freelancers, and entrepreneurs. Call and message from a separate number of devices you and your team already have, via Wi-Fi or your existing cellular network, with anyone in the U.S. and Canada.
Local Phone number – Give your friends your very own phone number they can call!
Unlimited Text & Picture Messaging – You can send as many text messages as you want to US & Canada – FREE!
Unlimited Calling to USA and Canada – Make unlimited free phone calls to any phone number in the US & Canada!
Cheap International Calling – Add money or earn free money by completing offers to your account and make low-cost international calls
Prepaid Credit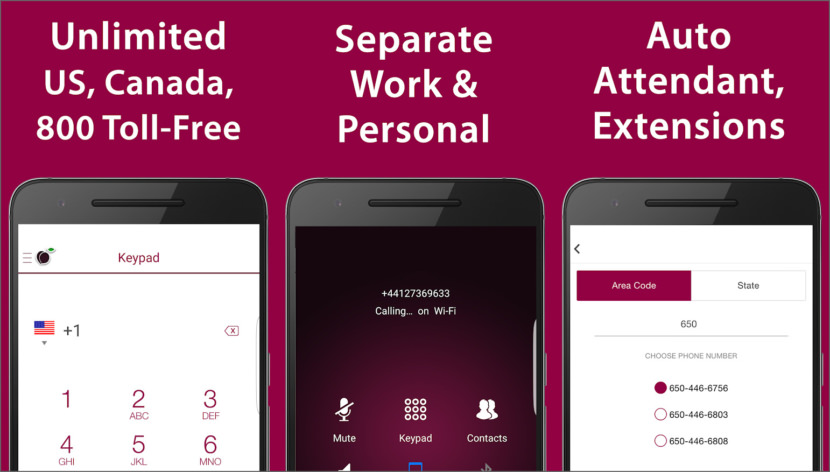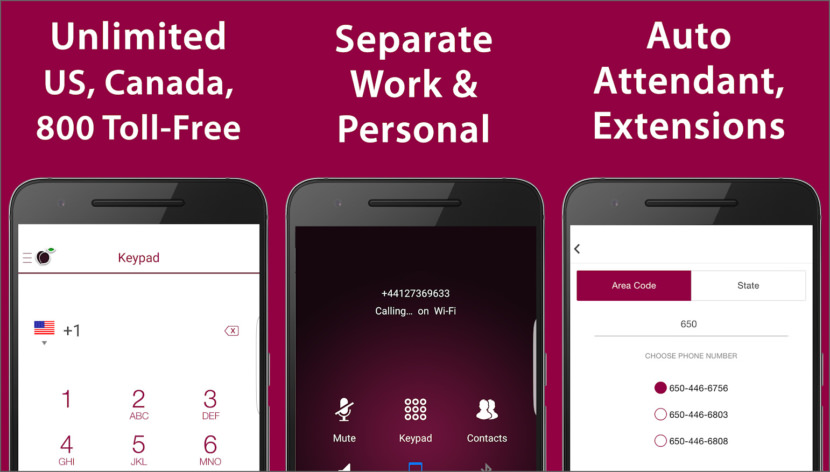 iPlum is the most affordable way for individuals and small businesses to add a dedicated business line to their smartphones. iPlum brings powerful communication features right to your smartphone at an unbelievably low cost. You have complete freedom to join & leave. There is no long-term contract.
iPlum keeps your privacy by separating your business and personal communications. iPlum is a free app to download without any annoying ads. Your data is secure. Take your business communication wherever you are and stay productive while on the go. If you're a professional, small business owner or business traveler, wherever you're at you'll be able to stay connected, in contact and productive by ensuring access to your important business calls, texts, and voicemails.
Best Business Phone Call App in Google Play with Phone Number, Auto-Attendant & Recording
Second Phone number without changing device
Cheap new U.S Number with Calling & Texting
Cheap new Canada Number with Calling & Texting
Cheap new 800 Toll-Free Number with Calling & Texting
Low cost or free international calls to over 200 countries
Auto-Attendant with Virtual receptionist and unlimited extensions
Global call forwarding to multiple phone numbers
HIPAA compliance for Healthcare with BAA
International roaming
Displays the caller phone number
Personalized free voicemail
Great voice quality at super low VoIP rates for US and global calls
Cheap international phone calls to the United States, India, Bangladesh, Pakistan, Mexico, Philippines, Jamaica, Nepal, Nigeria, Saudi Arabia, Egypt, China, Brazil, United Kingdom, United Arab Emirates.