Everybody experienced this in their workplace – an annoying colleague or a bad boss. Sometimes by sending an indirect message via a simple Facebook post or tweet via tweeter will give them a clear understanding of how much you disagree with them.
Related Article 2019 ➤ 20 Quotes On Office Job Occupation, Working Environment and Career Success
Remember, before sending that message, make sure he or she is your subordinate or you are ready to resign with another job waiting for you. Avoid making your own work life miserable when it is stressful enough, especially financially. My advice is, think carefully and try not to provoke. Sometimes, ignorance is a bliss. Finish your job and go home.
My work philosophy is, if it is not my responsibility, it is none of my business. If my co-worker decided to be lazy, I couldn't care less as long as it doesn't effect me. Worrying about things you have no power over only adds to unnecessary stress, you are born to be free and happy, not a busy body.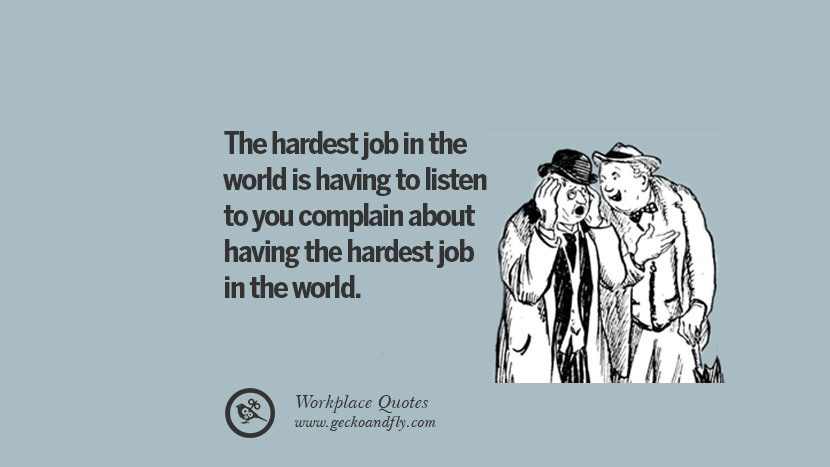 The hardest job in the world is having to listen to you complain about having the hardest job in the world.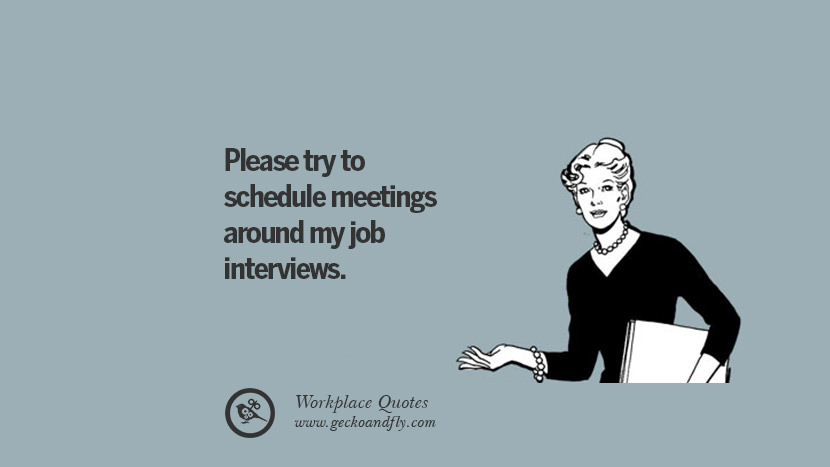 Please try to schedule meetings around my job interviews.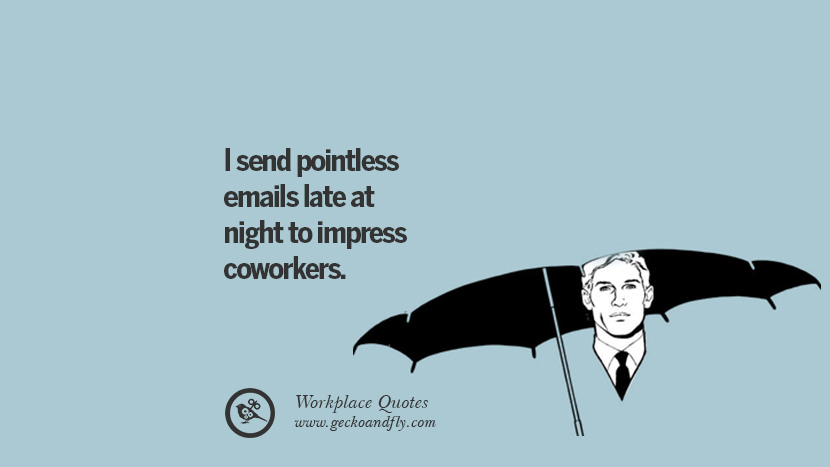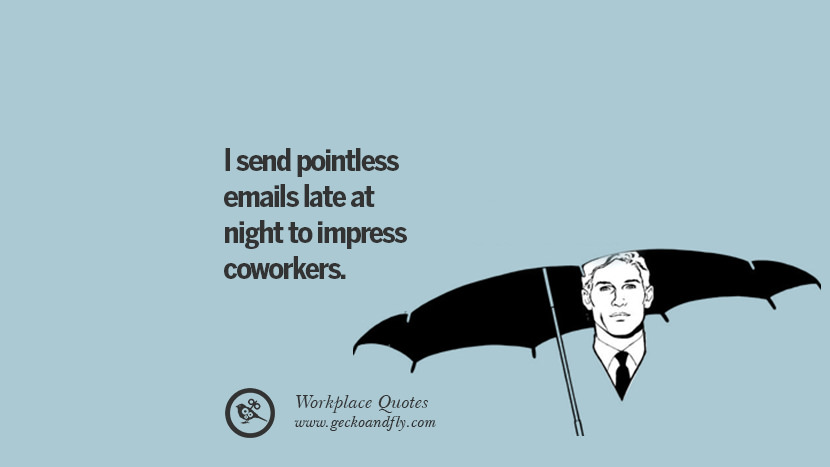 I send pointless emails late at night to impress coworkers.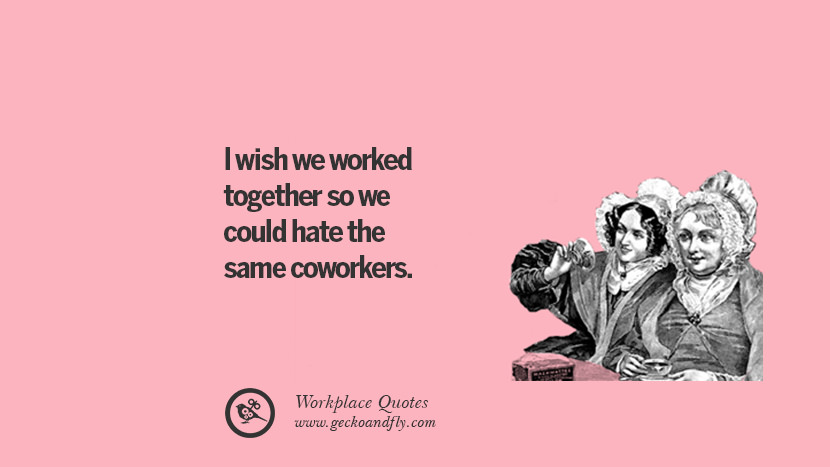 I wish we worked together so we could hate the same coworkers.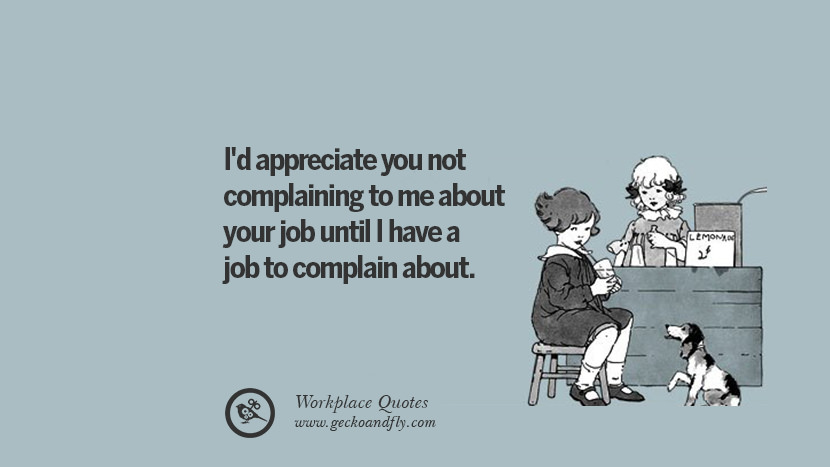 I'd appreciate you not complaining to me about your job until I have a job to complain about.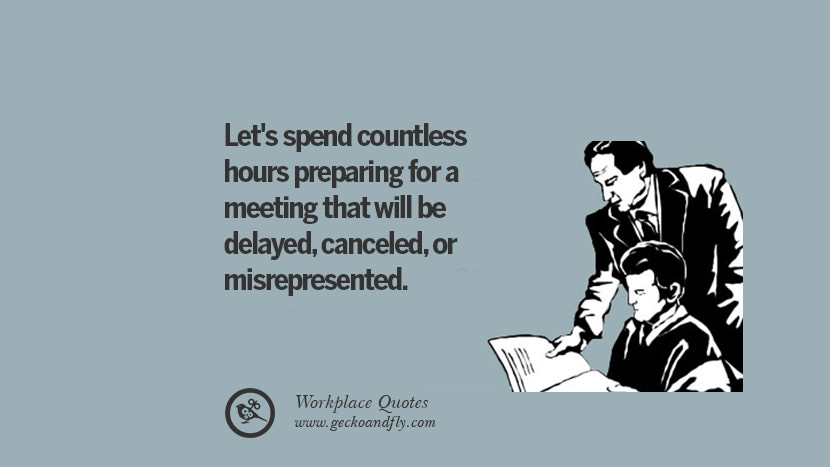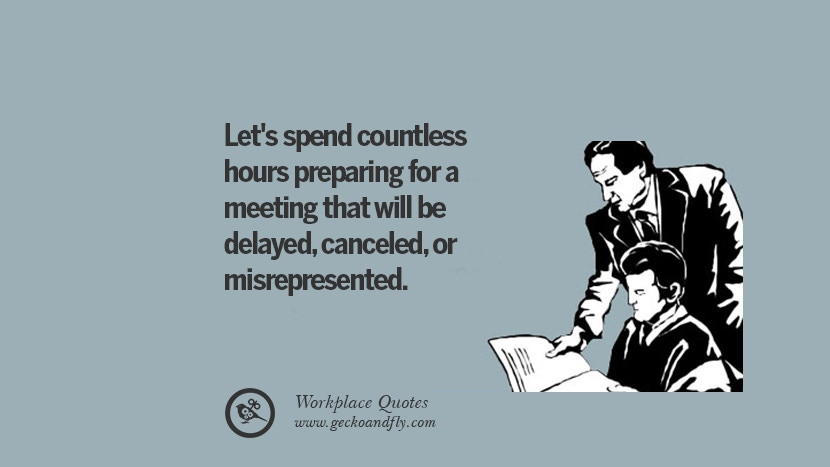 Let's spend countless hours preparing for a meeting that will be delayed, canceled, or misrepresented.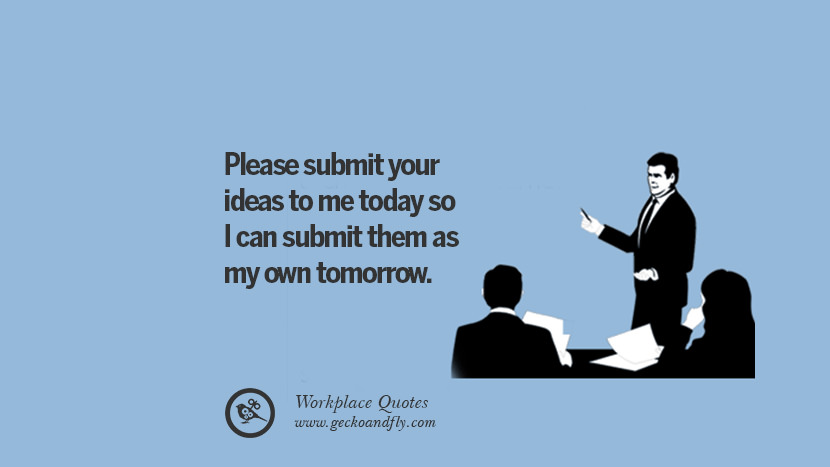 Please submit your ideas to me today so I can submit them as my own tomorrow.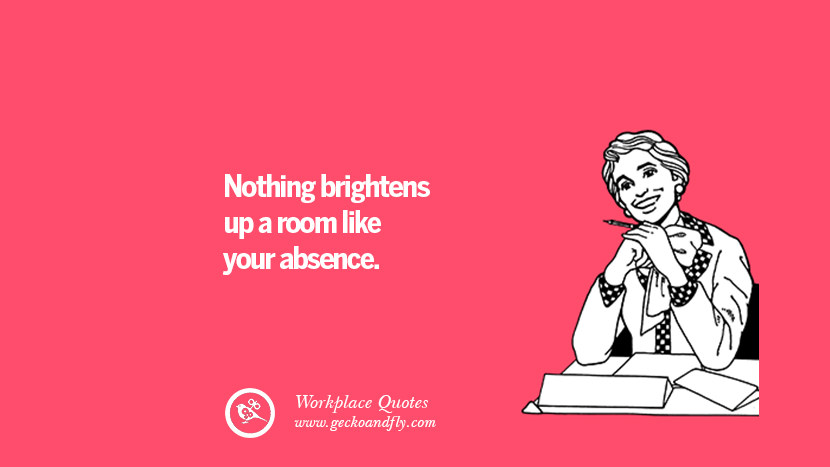 Nothing brightens up a room like your absence.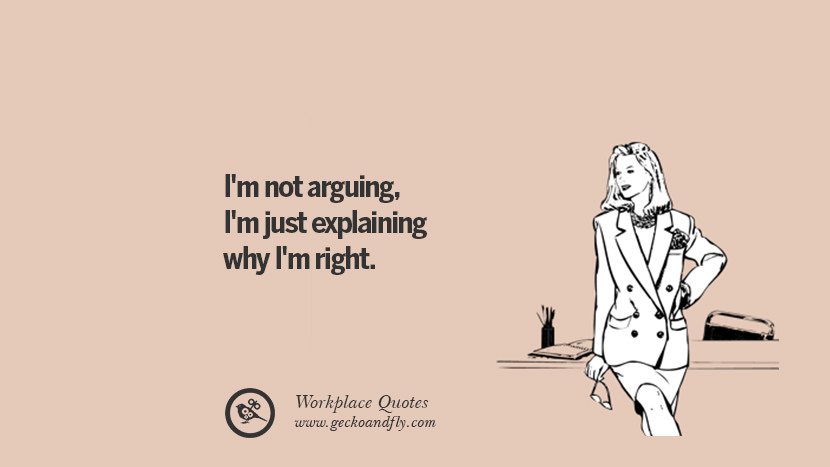 I'm not arguing, I'm just explaining why I'm right.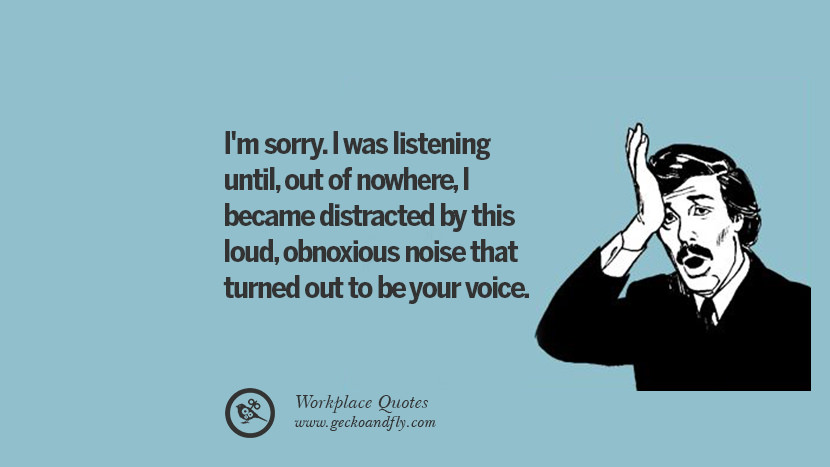 I'm sorry. I was listening until, out of nowhere, I became distracted by this loud, obnoxious noise that turned out to be your voice.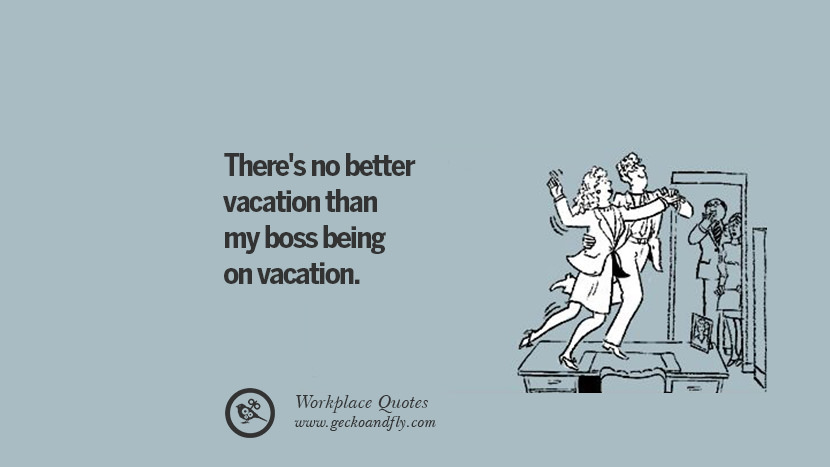 There's no better vacation than my boss being on vacation.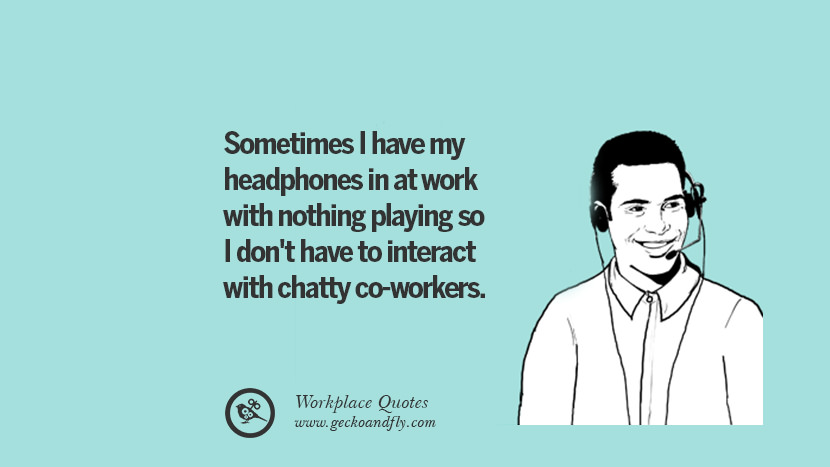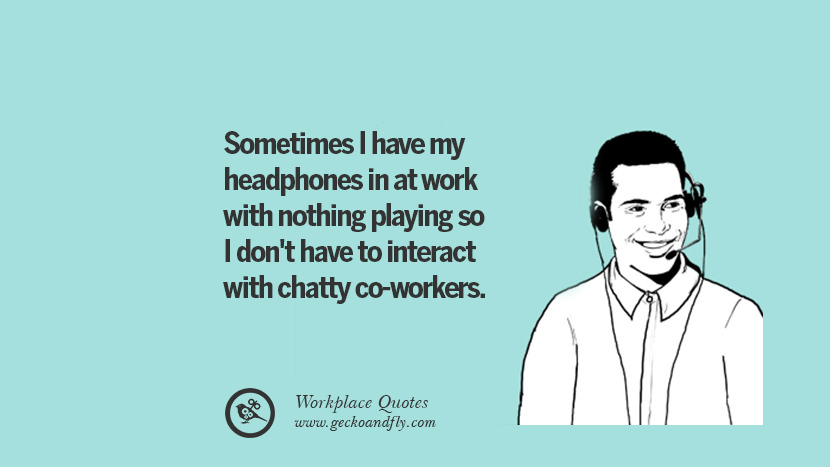 Sometimes I have my headphones in at work with nothing playing so I don't have to interact with chatty co-workers.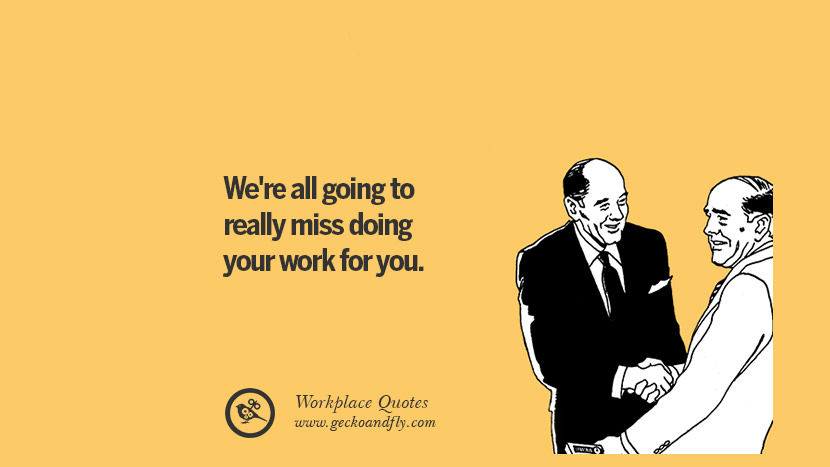 We're all going to really miss doing your work for you.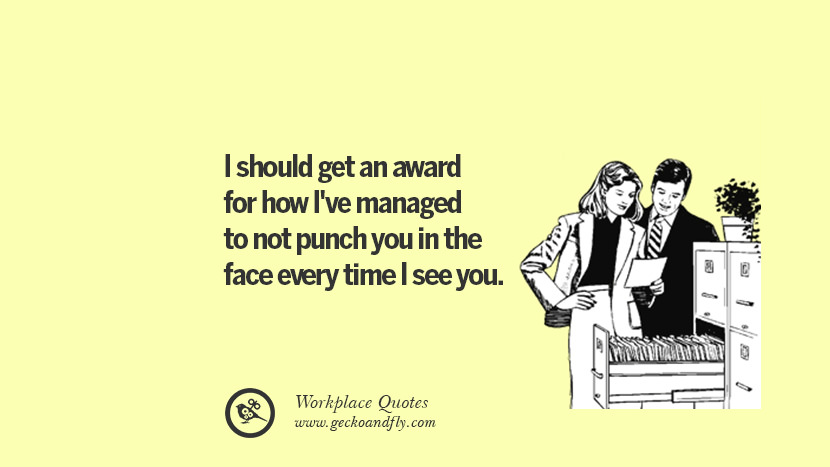 I should get an award for how I've managed to not punch you in the face every time I see you.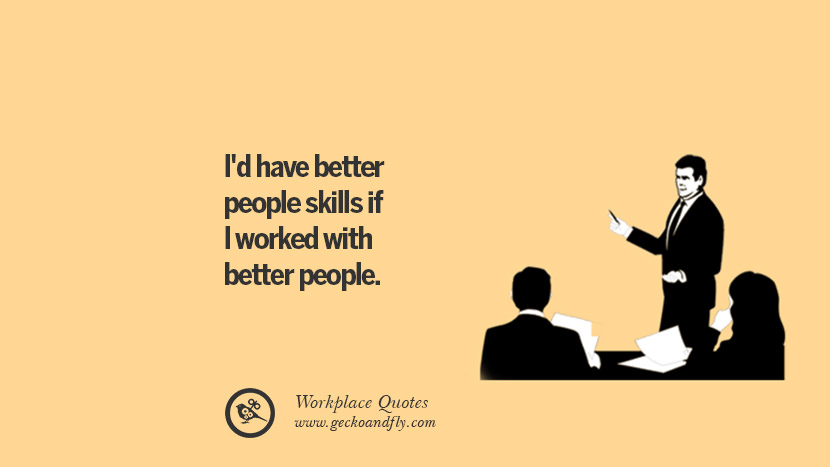 I'd have better people skills if I worked with better people.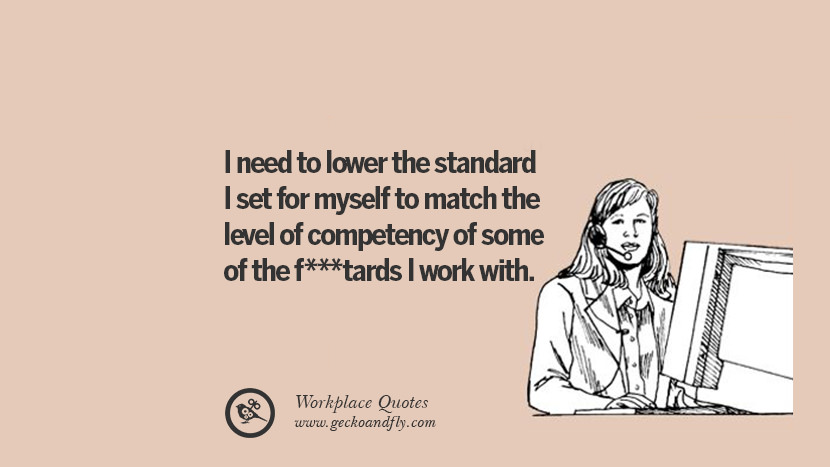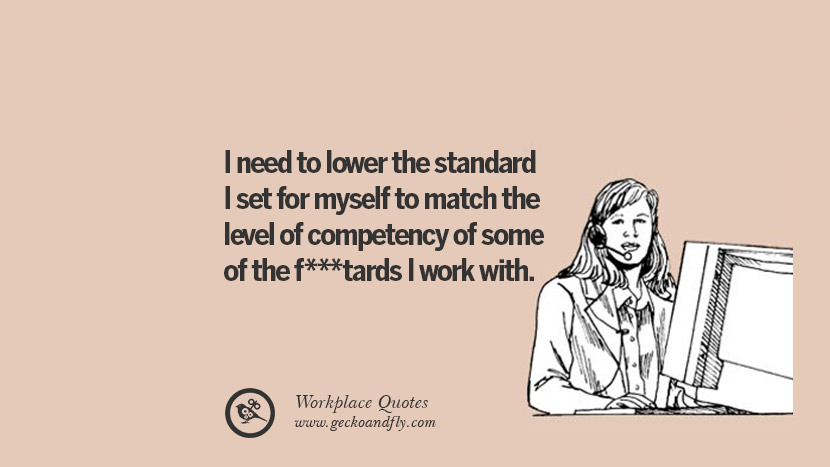 I need to lower the standard I set for myself to match the level of competency of some of the f***tards I work with.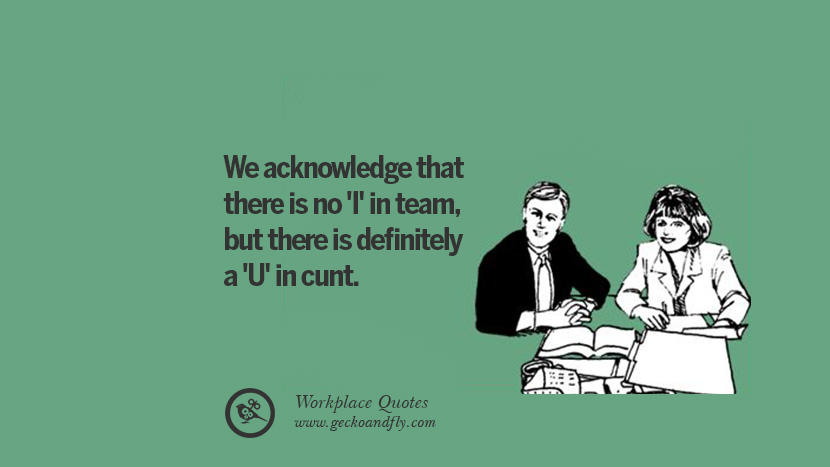 We acknowledge that there is no 'I' in team, but there is definitely a 'U' in cunt.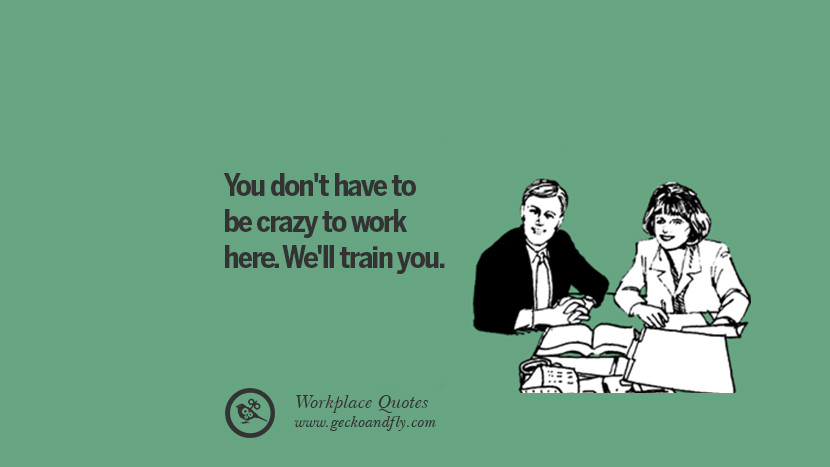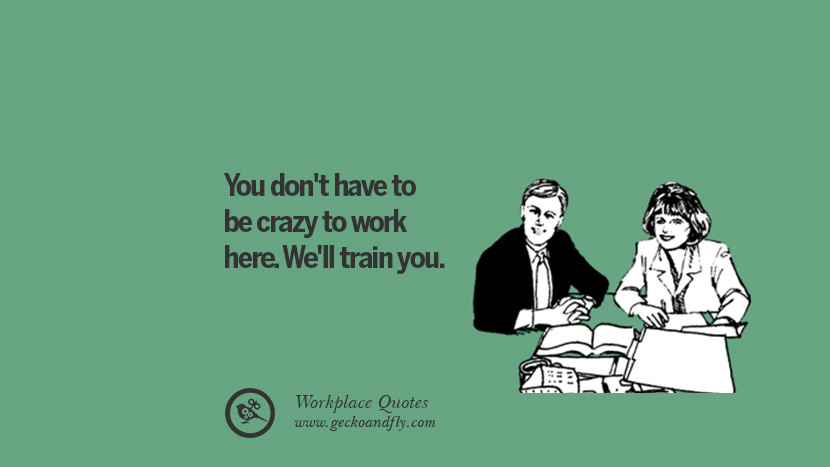 You don't have to be crazy to work here. We'll train you.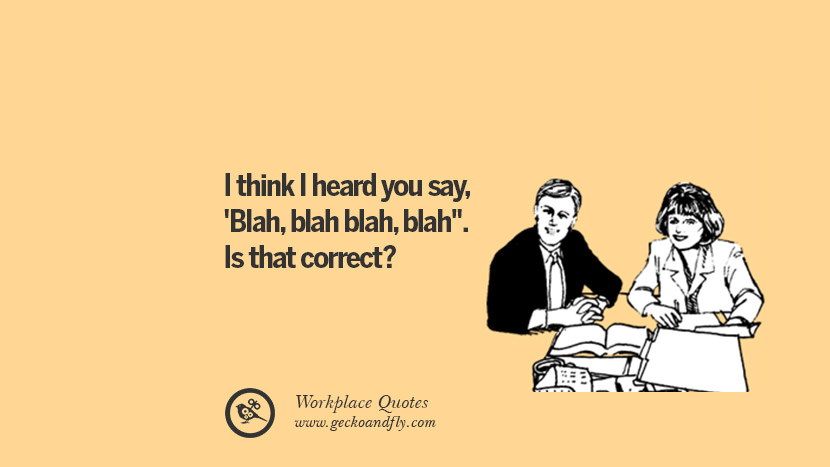 I think I heard you say, 'Blah, blah blah, blah". Is that correct?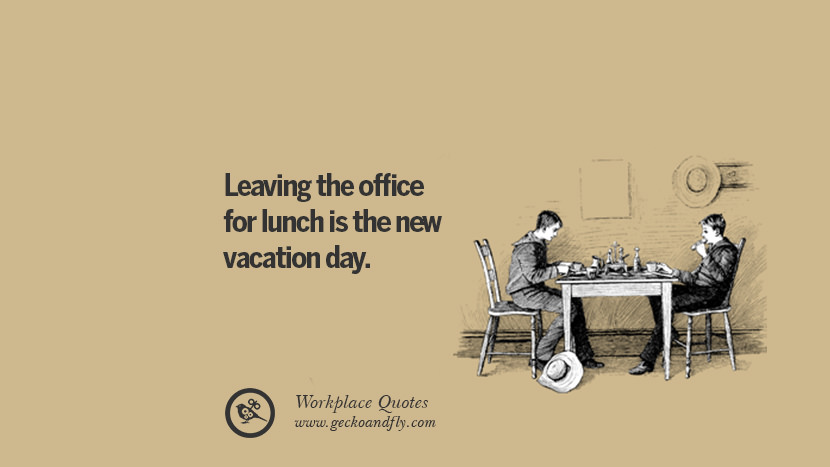 Leaving the office for lunch is the new vacation day.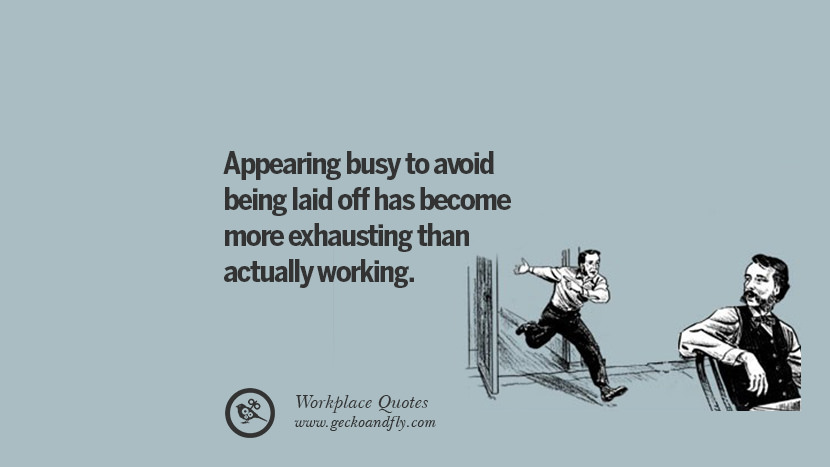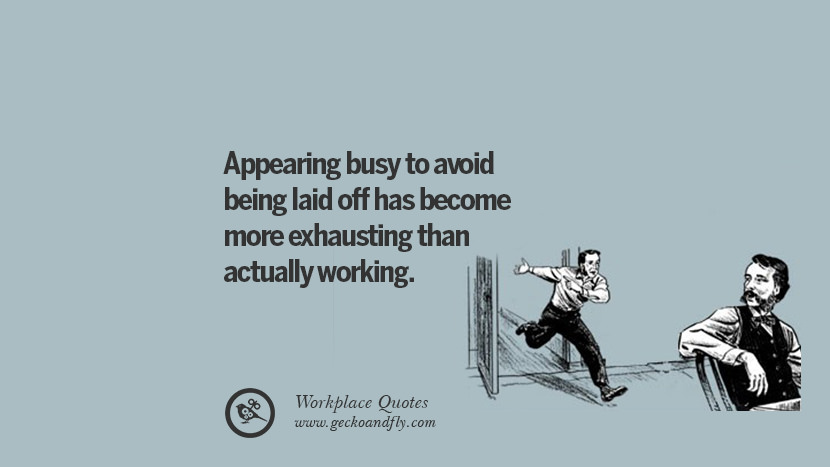 Appearing busy to avoid being laid off has become more exhausting than actually working.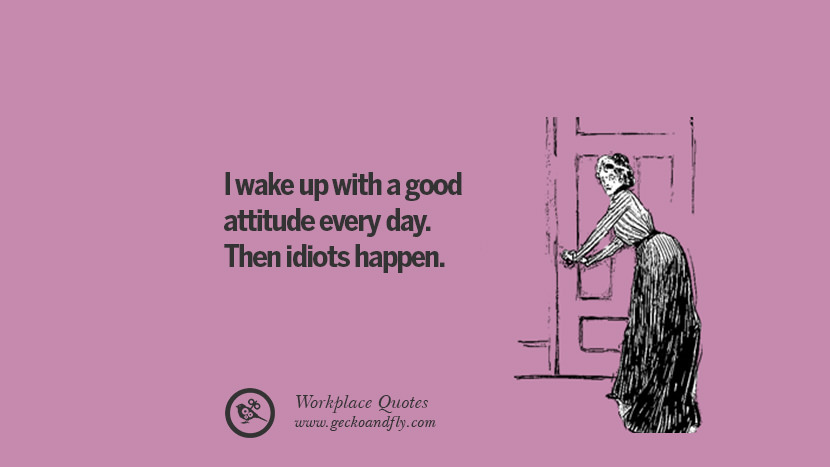 I wake up with a good attitude every day. Then idiots happen.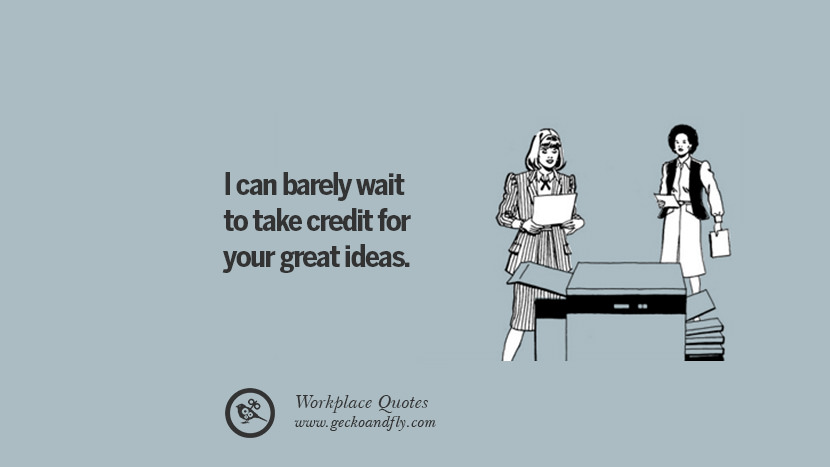 I can barely wait to take credit for your great ideas.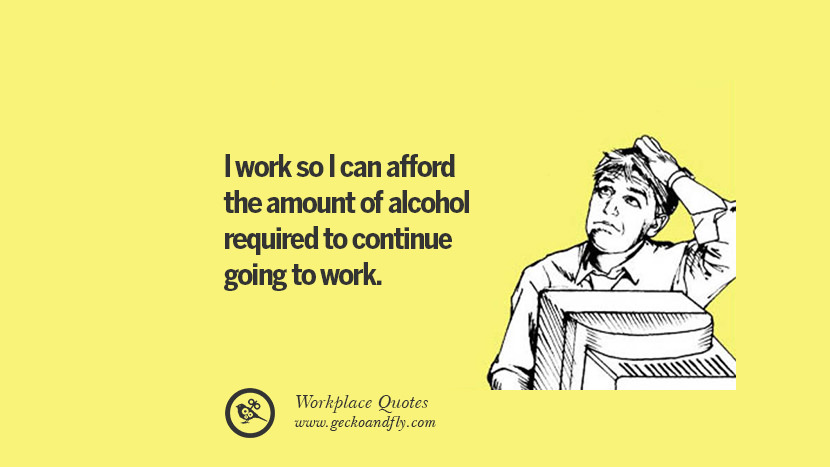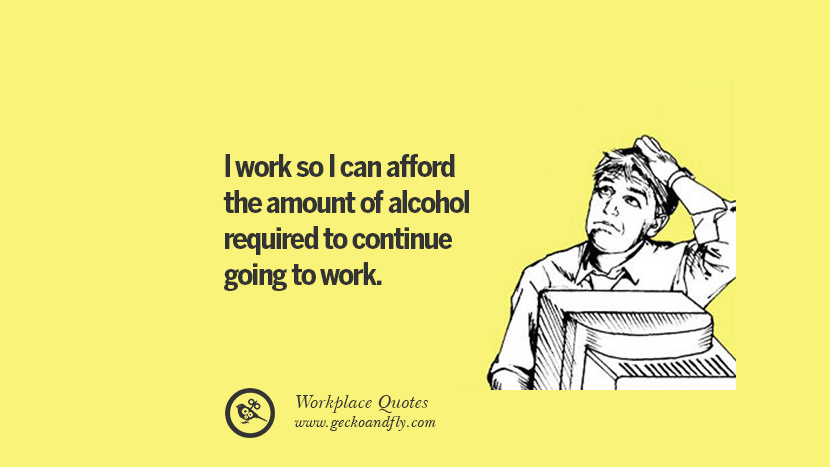 I work so I can afford the amount of alcohol required to continue going to work.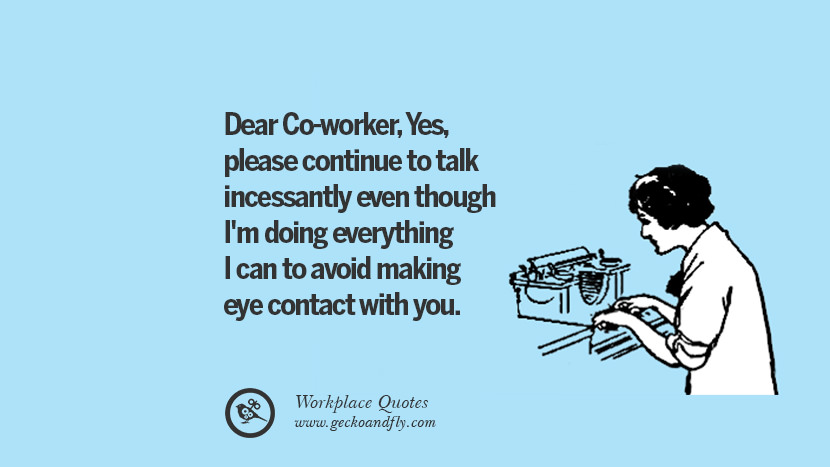 Dear Co-worker, Yes, please continue to talk incessantly even though I'm doing everything I can to avoid making eye contact with you.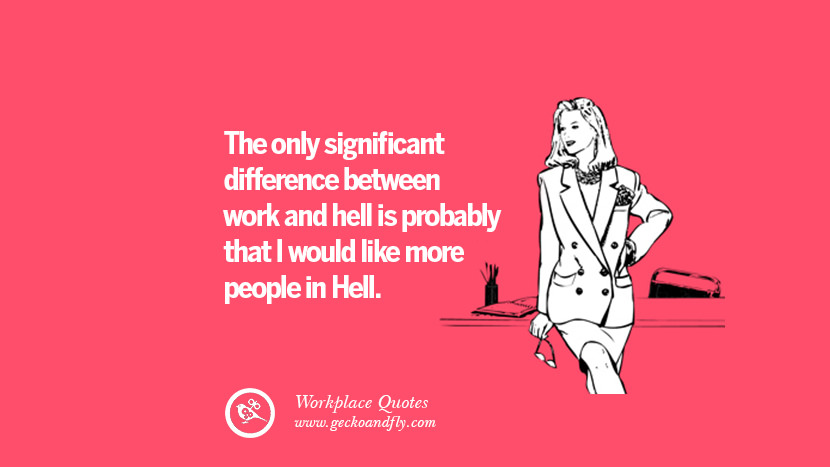 The only significant difference between work and hell is probably that I would like more people in Hell.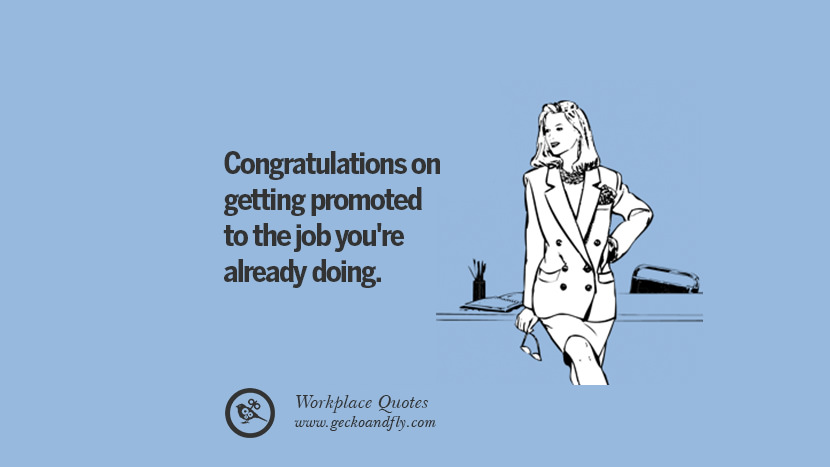 Congratulations on getting promoted to the job you're already doing.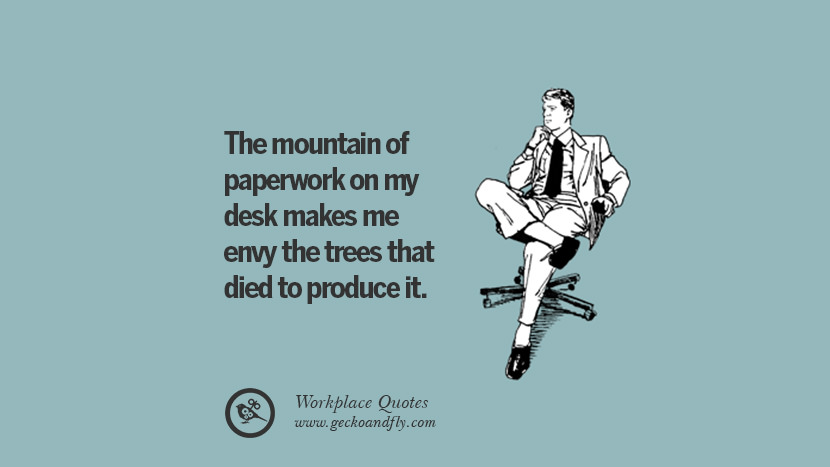 The mountain of paperwork on my desk makes me envy the trees that died to produce it.