In life, politics is inevitable, be it in office, family or among friends. Unlike other species, Humans are known as the Verbal Social species that communicates for social purpose, more often than not, it is a mental need rather than a survival need like those in the animal kingdom. Everybody experienced this in their workplace – an annoying colleague or a bad boss. Sometimes by sending an indirect message via a simple Facebook post or tweet via twitter will give them a clear understanding of how much you disagree with them.
🤣😍😂 20 Quotes On Office Job Occupation, Working Environment and Career Success
Remember, before sending that message, make sure he or she is your subordinate or you are ready to resign with another job waiting for you. Avoid making your own work life miserable when it is stressful enough, especially financially. My advice is, think carefully and try not to provoke. Sometimes, ignorance is bliss. Finish your job and go home.
My work philosophy is, if it is not my responsibility, it is none of my business. If my co-worker decided to be lazy, I couldn't care less as long as it doesn't affect me. Worrying about things you have no power over only adds to unnecessary stress, you are born to be free and happy, not a busy body.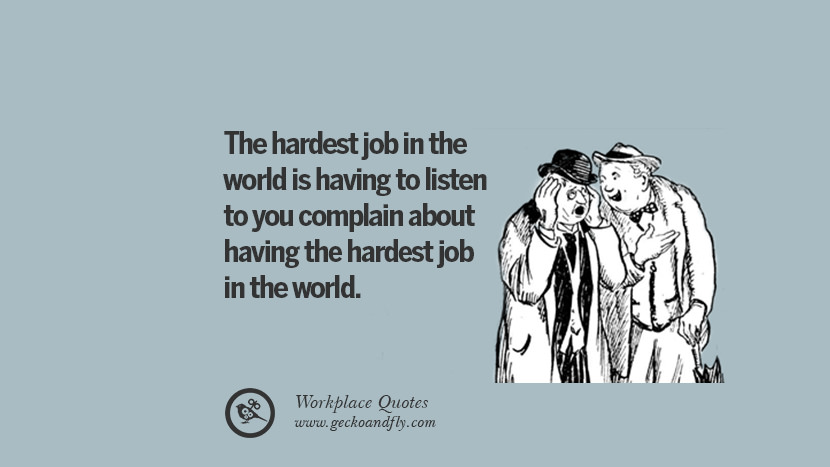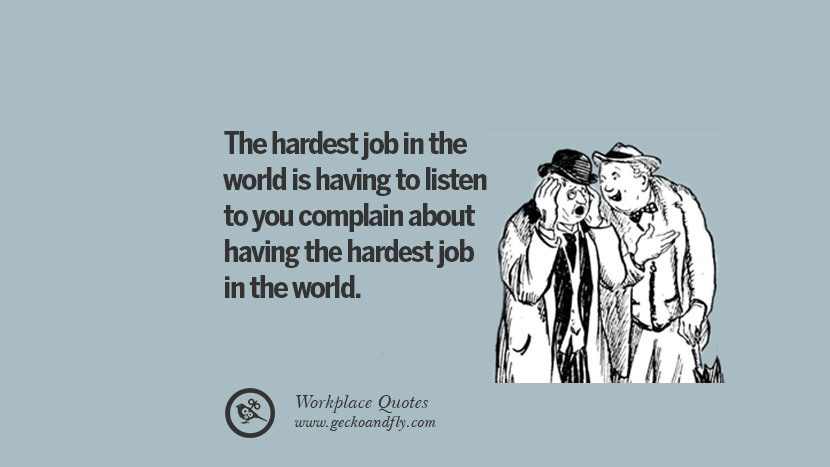 The hardest job in the world is having to listen to you complain about having the hardest job in the world.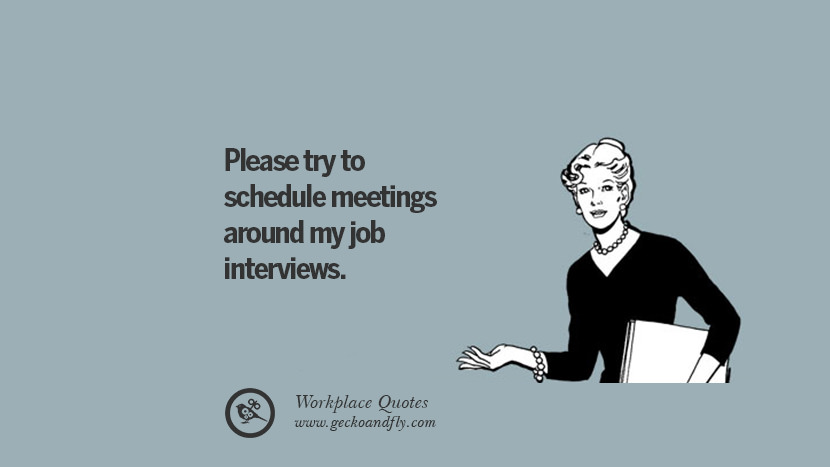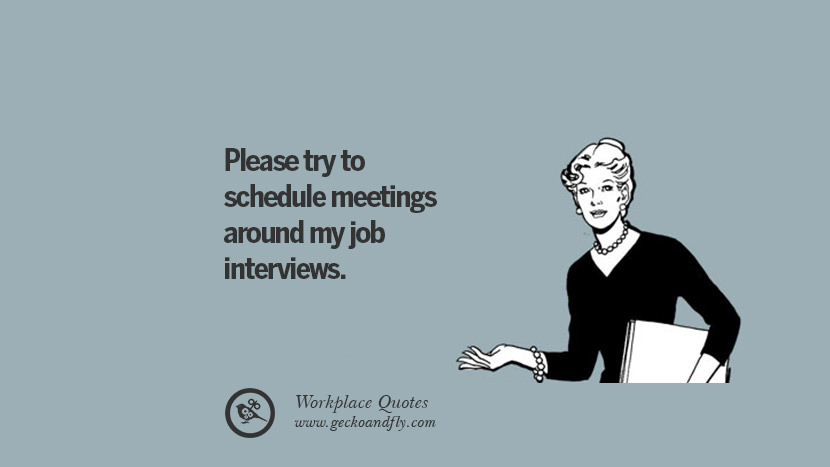 Please try to schedule meetings around my job interviews.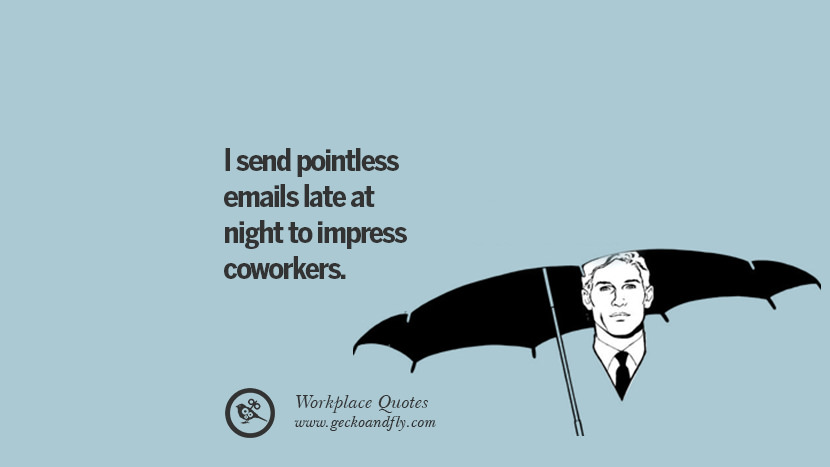 I send pointless emails late at night to impress coworkers.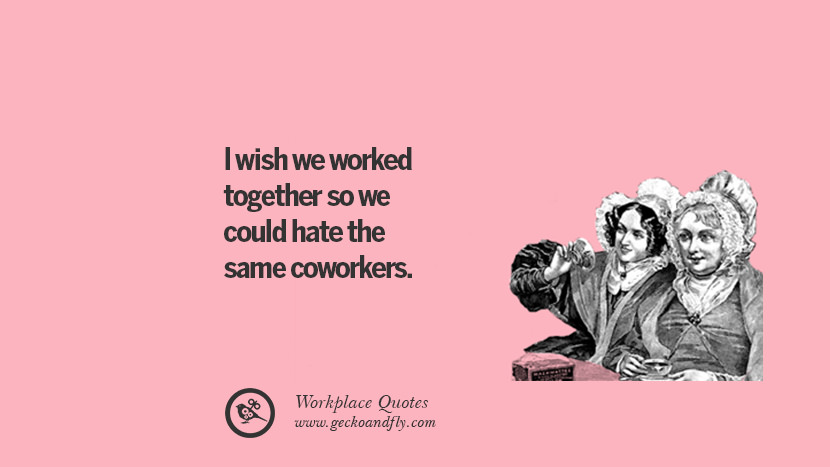 I wish we worked together so we could hate the same coworkers.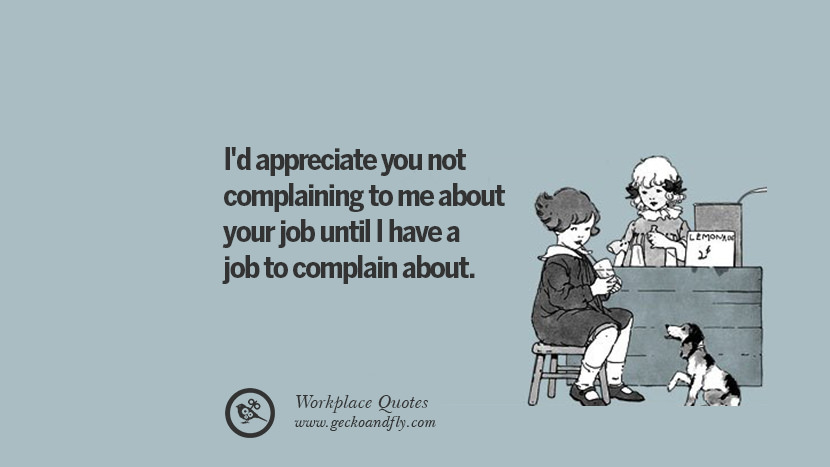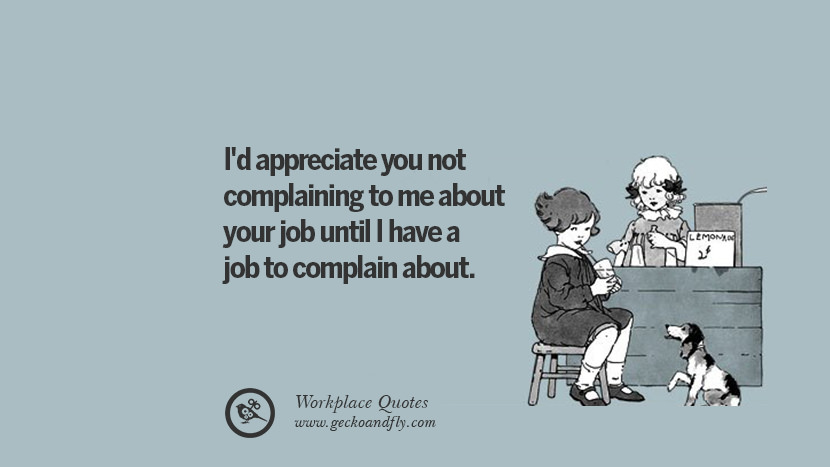 I'd appreciate you not complaining to me about your job until I have a job to complain about.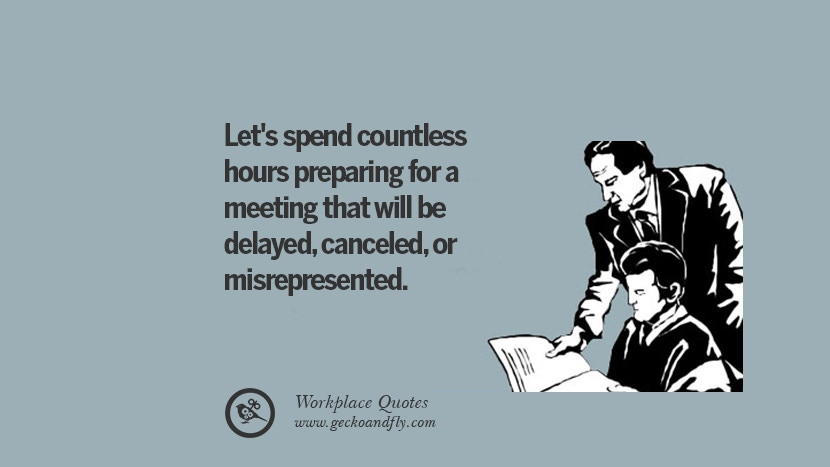 Let's spend countless hours preparing for a meeting that will be delayed, canceled, or misrepresented.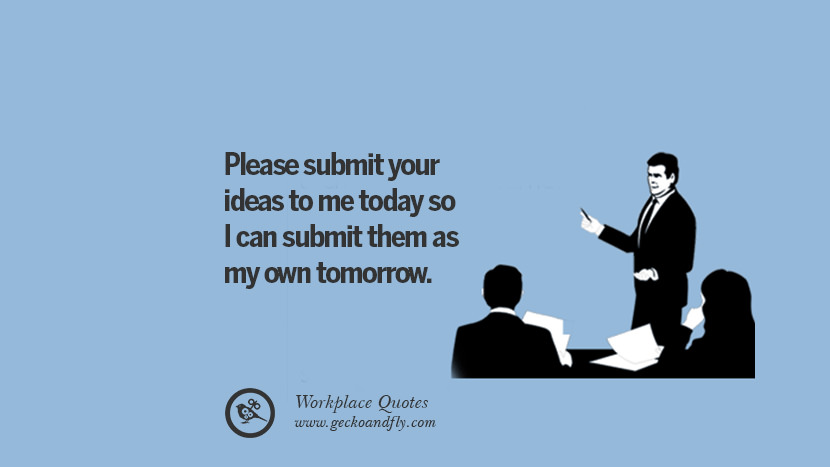 Please submit your ideas to me today so I can submit them as my own tomorrow.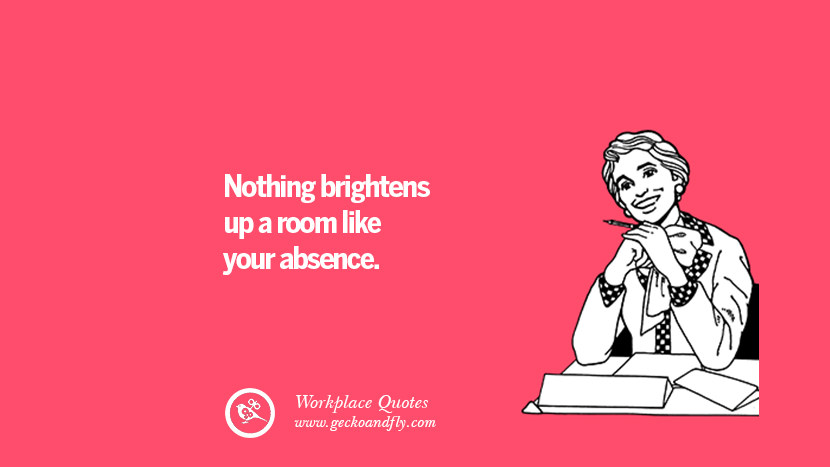 Nothing brightens up a room like your absence.

I'm not arguing, I'm just explaining why I'm right.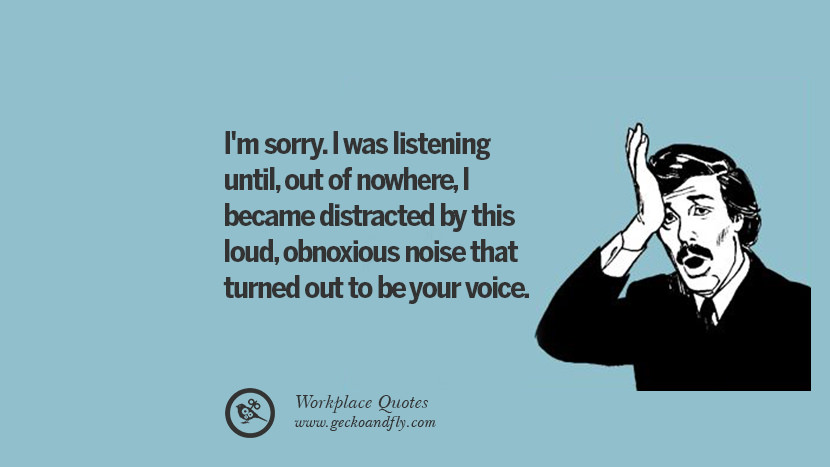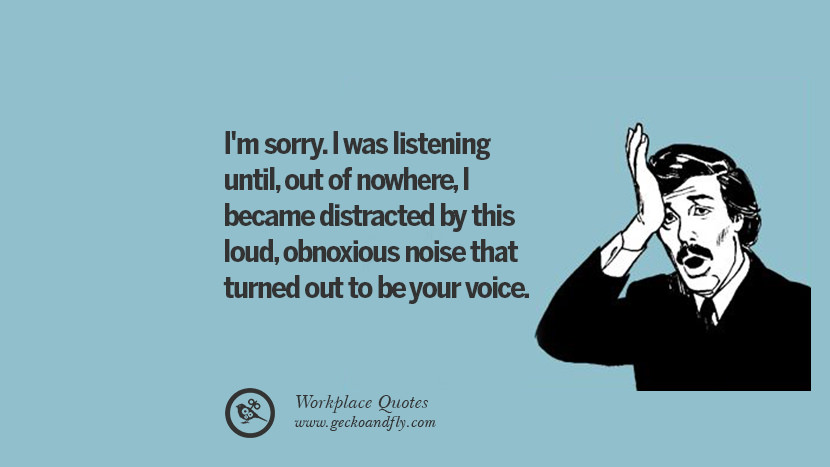 I'm sorry. I was listening until, out of nowhere, I became distracted by this loud, obnoxious noise that turned out to be your voice.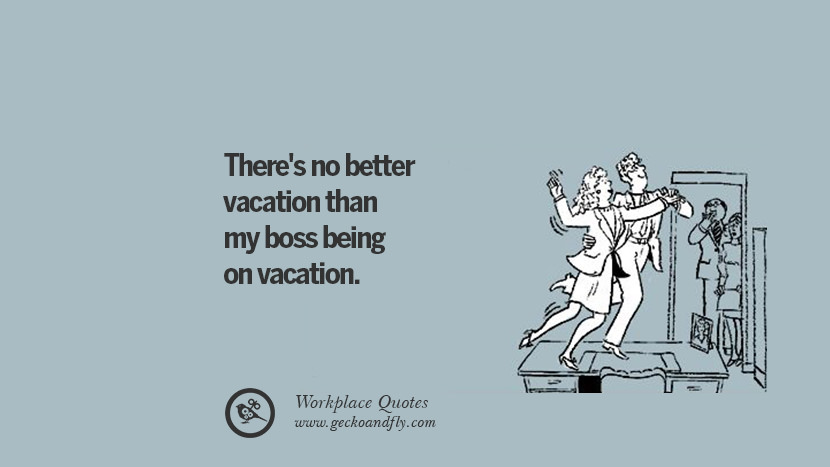 There's no better vacation than my boss being on vacation.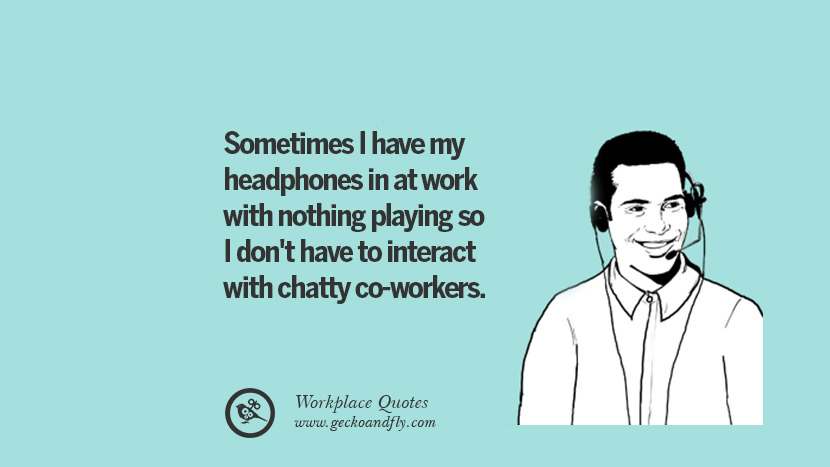 Sometimes I have my headphones in at work with nothing playing so I don't have to interact with chatty co-workers.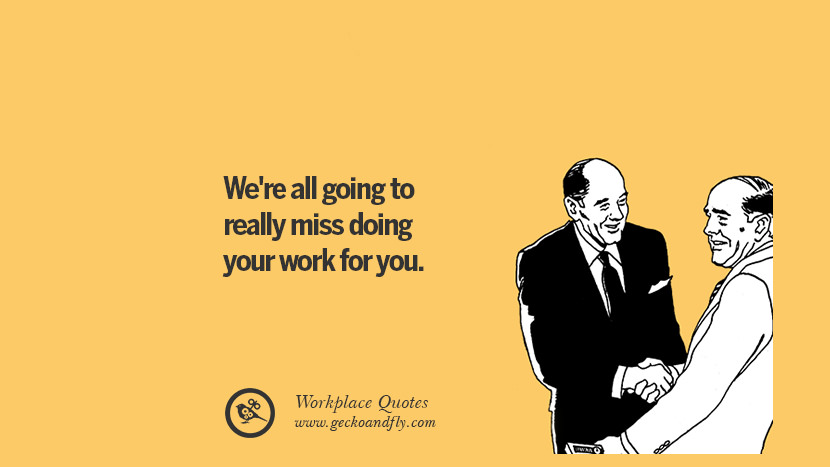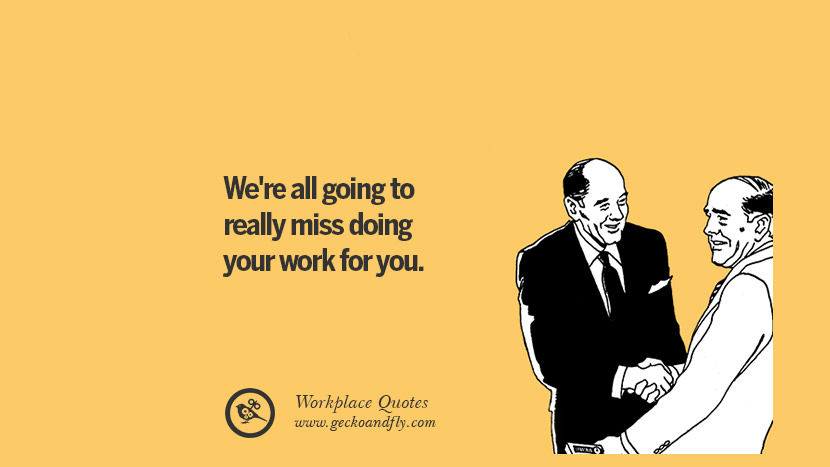 We're all going to really miss doing your work for you.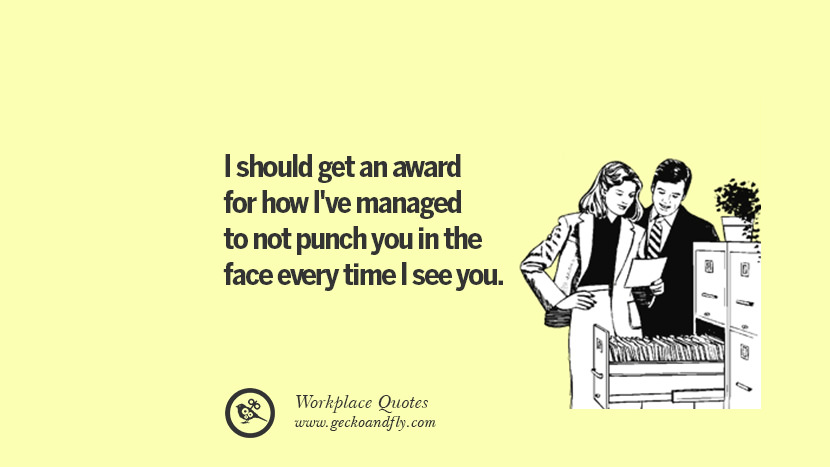 I should get an award for how I've managed to not punch you in the face every time I see you.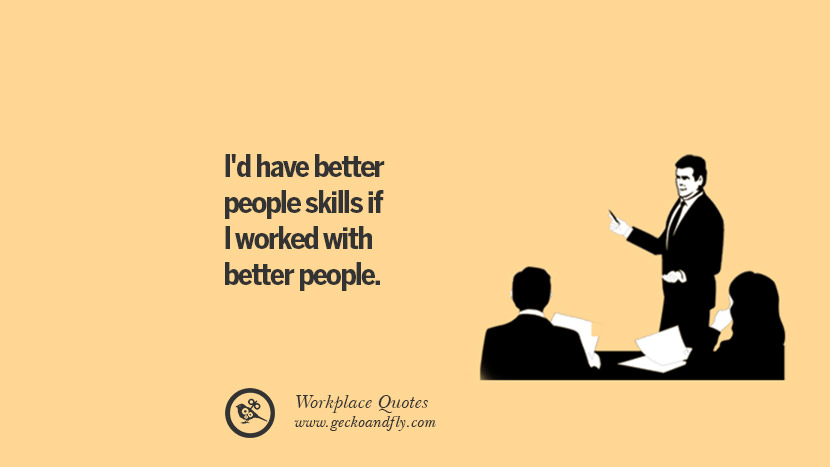 I'd have better people skills if I worked with better people.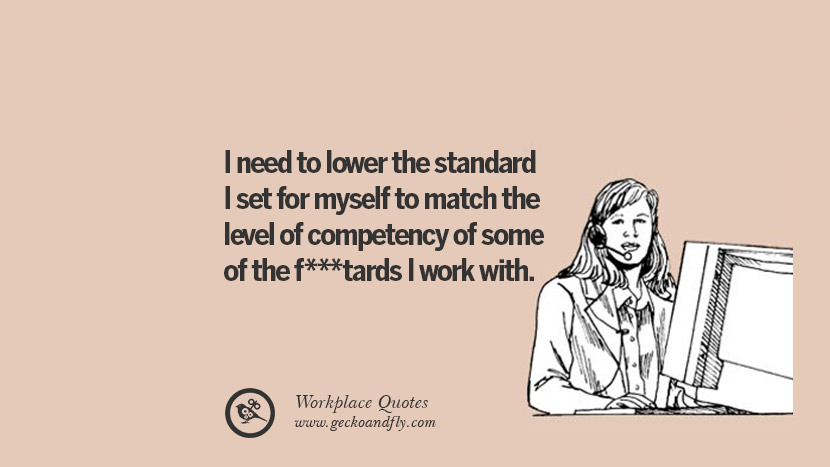 I need to lower the standard I set for myself to match the level of competency of some of the f***tards I work with.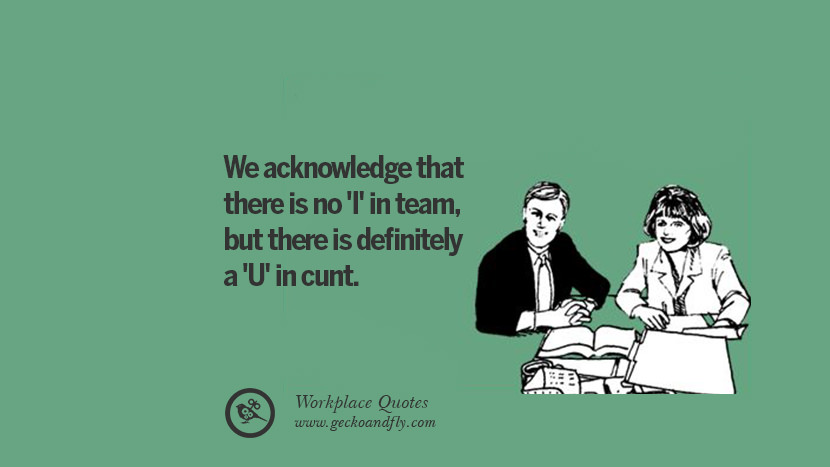 We acknowledge that there is no 'I' in team, but there is definitely a 'U' in cunt.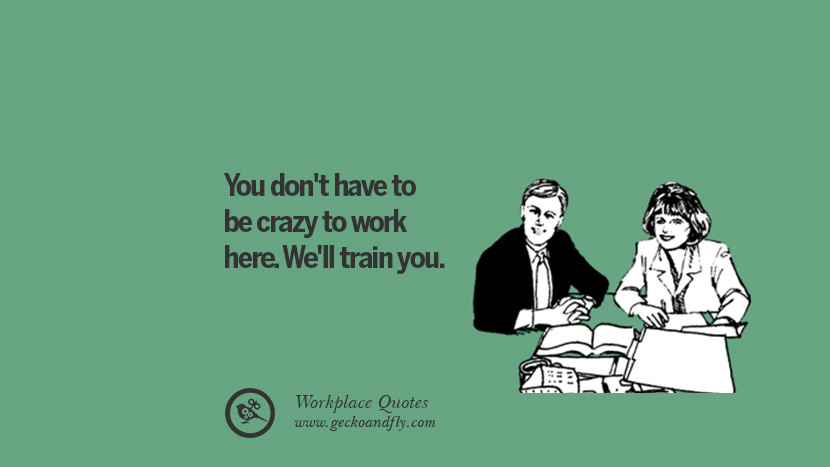 You don't have to be crazy to work here. We'll train you.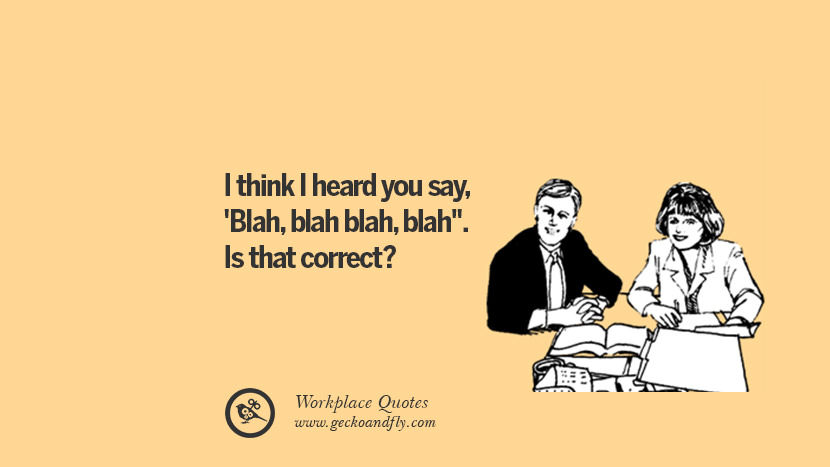 I think I heard you say, 'Blah, blah blah, blah". Is that correct?

Leaving the office for lunch is the new vacation day.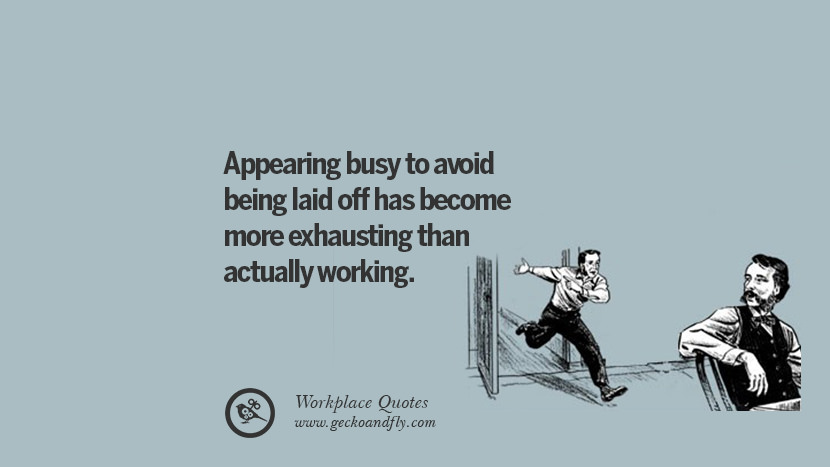 Appearing busy to avoid being laid off has become more exhausting than actually working.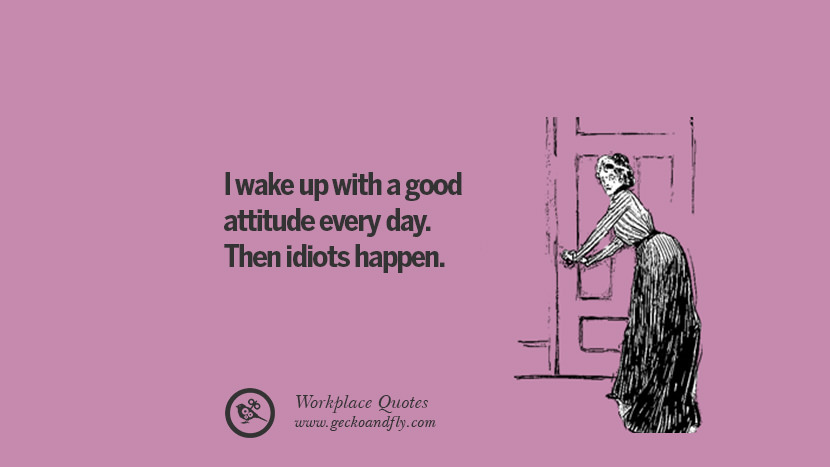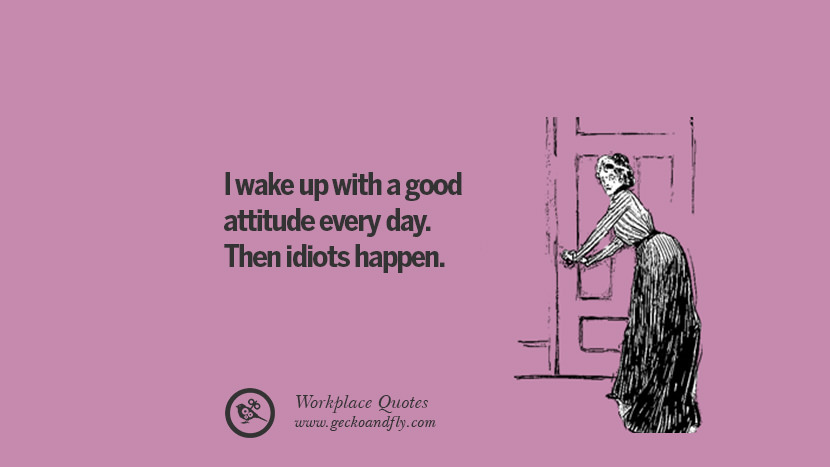 I wake up with a good attitude every day. Then idiots happen.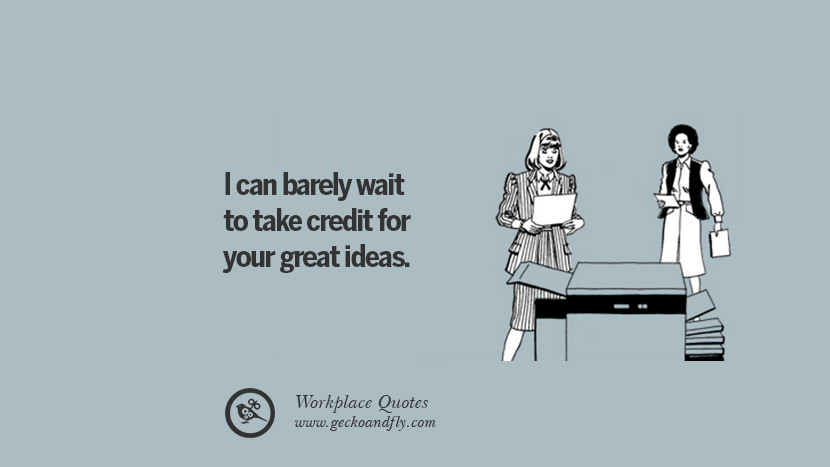 I can barely wait to take credit for your great ideas.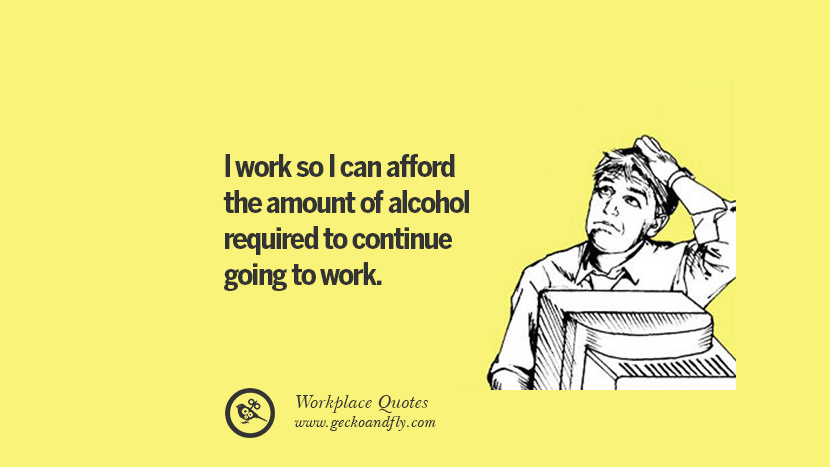 I work so I can afford the amount of alcohol required to continue going to work.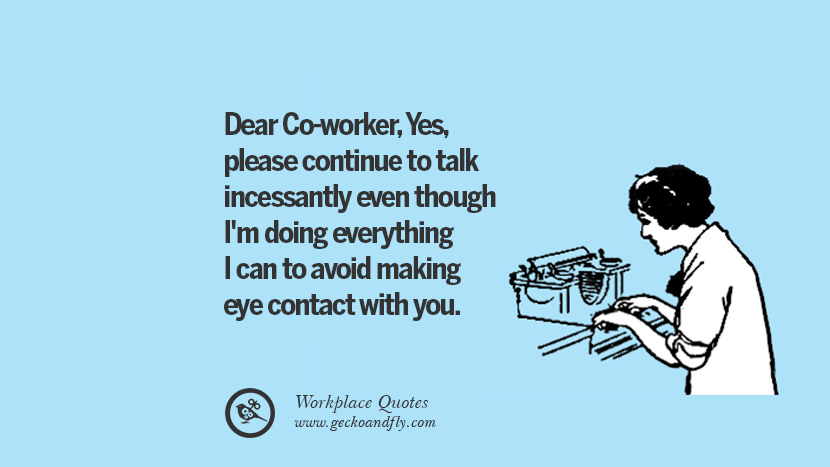 Dear Co-worker, Yes, please continue to talk incessantly even though I'm doing everything I can to avoid making eye contact with you.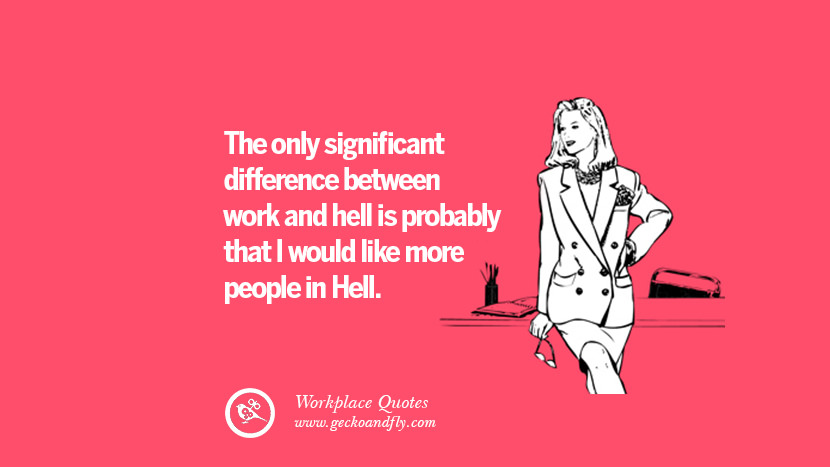 The only significant difference between work and hell is probably that I would like more people in Hell.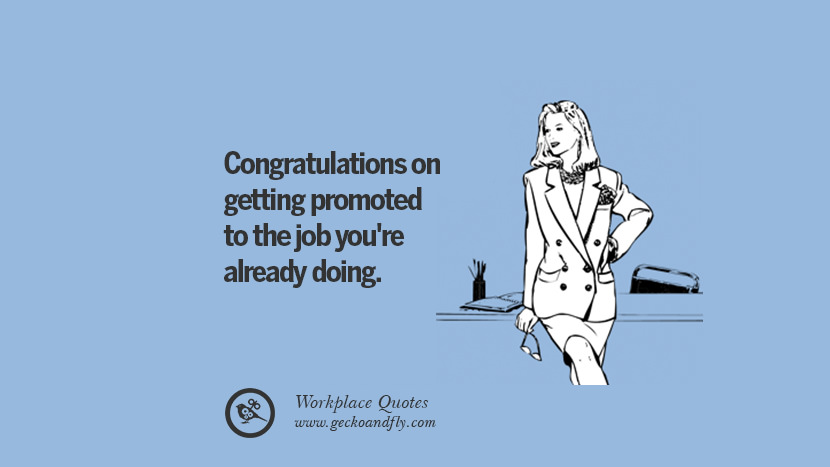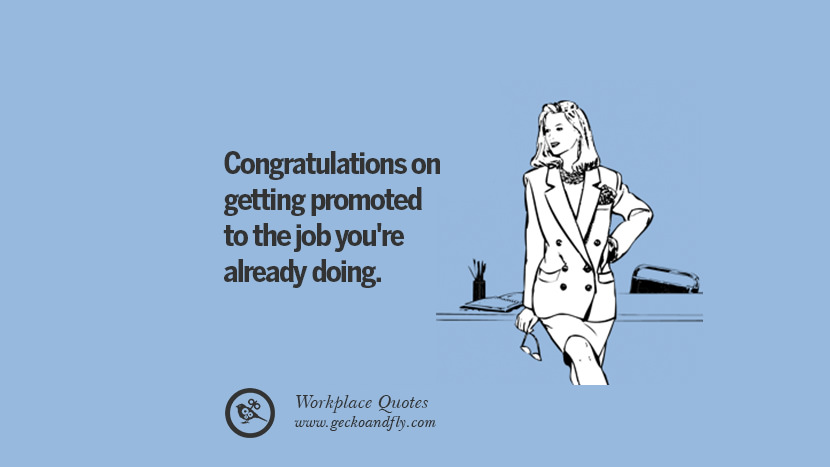 Congratulations on getting promoted to the job you're already doing.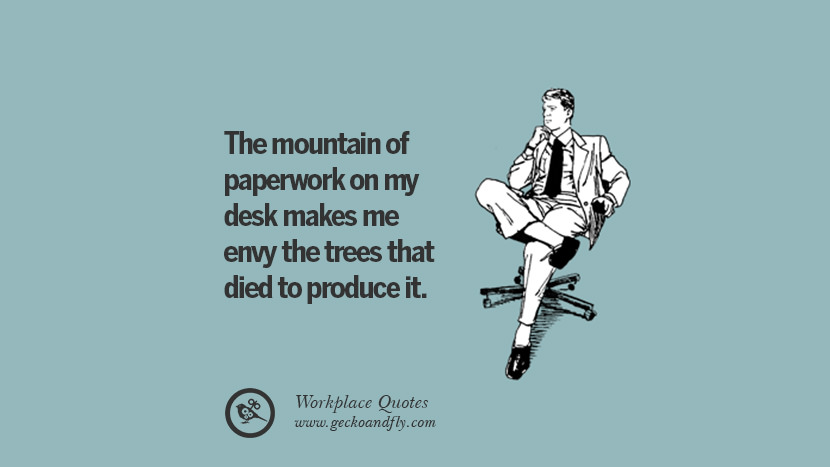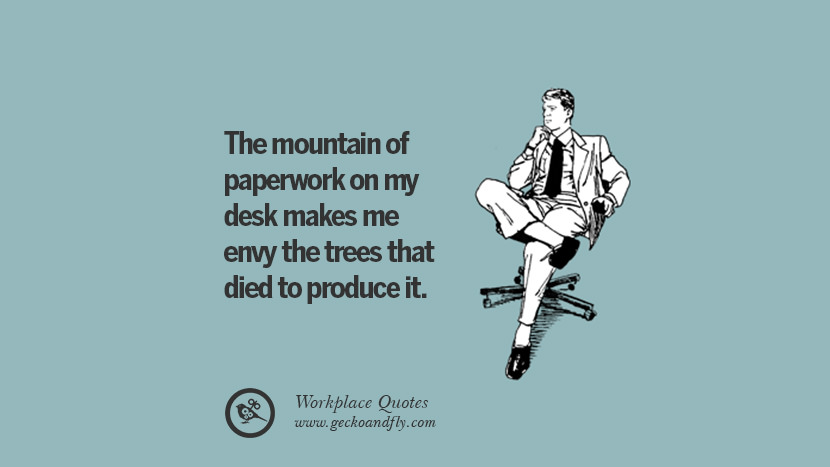 The mountain of paperwork on my desk makes me envy the trees that died to produce it.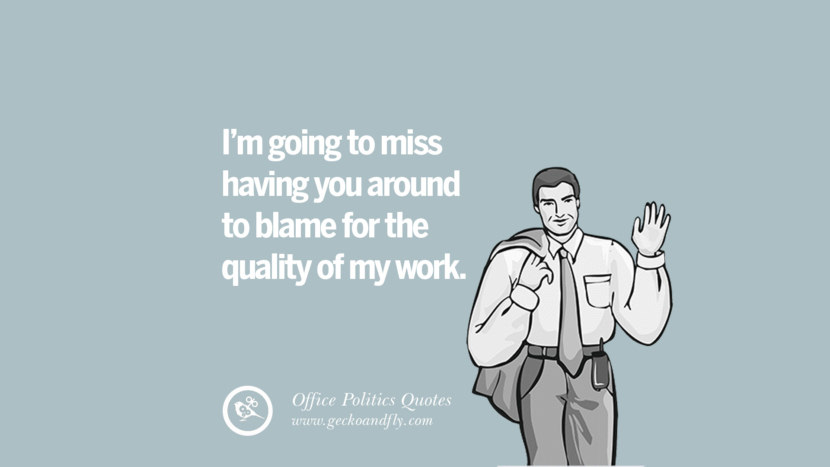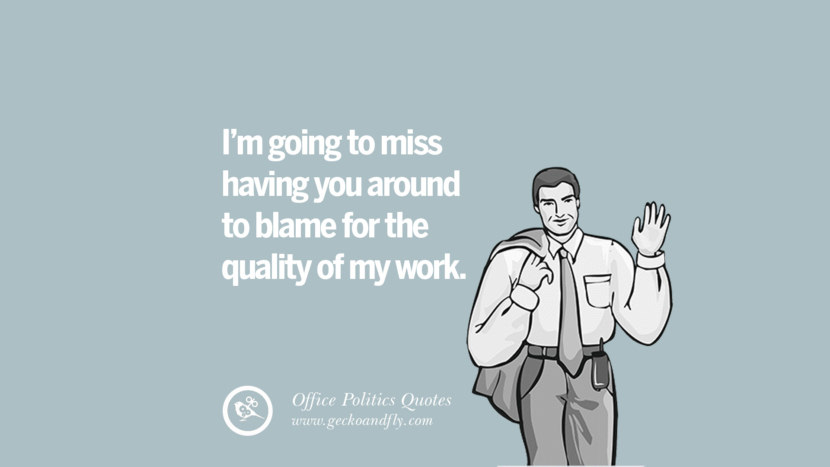 I'm going to miss having you around to blame for the quality of my work.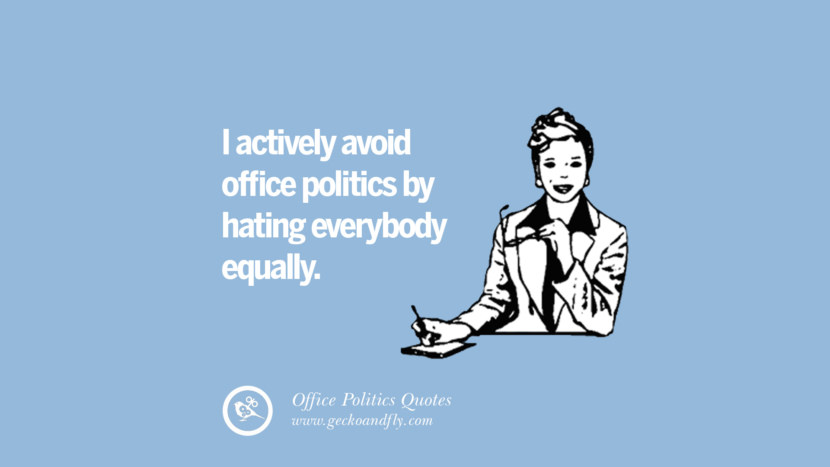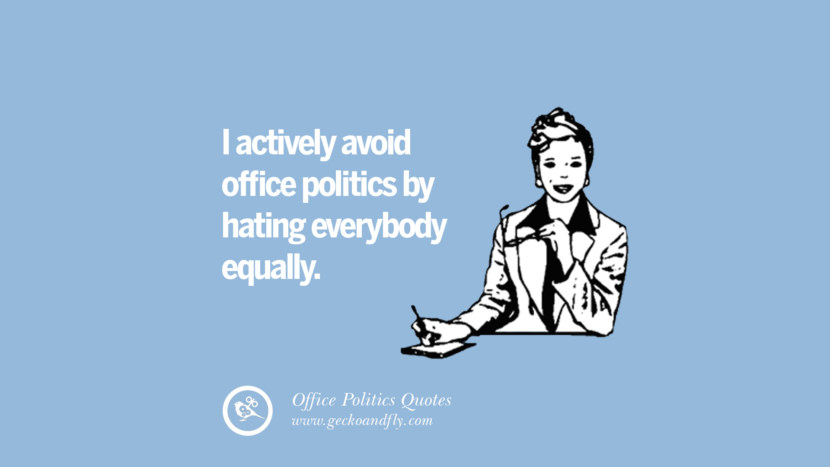 I actively avoid office politics by hating everybody equally.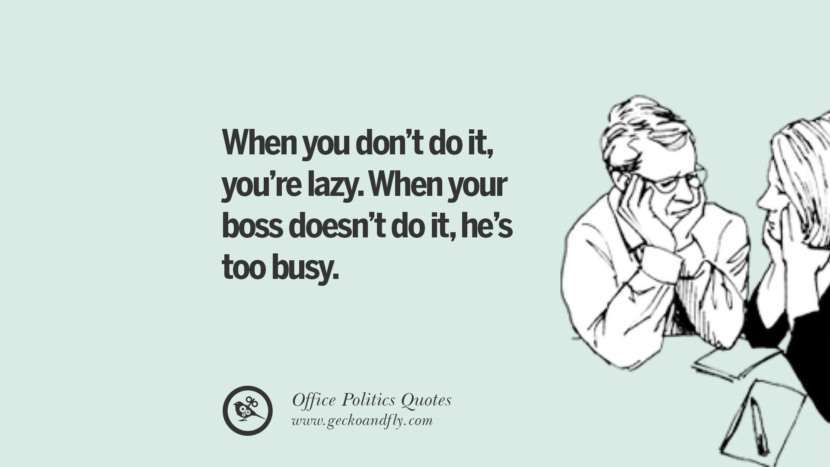 When you don't do it, you're lazy. When your boss doesn't do it, he's too busy.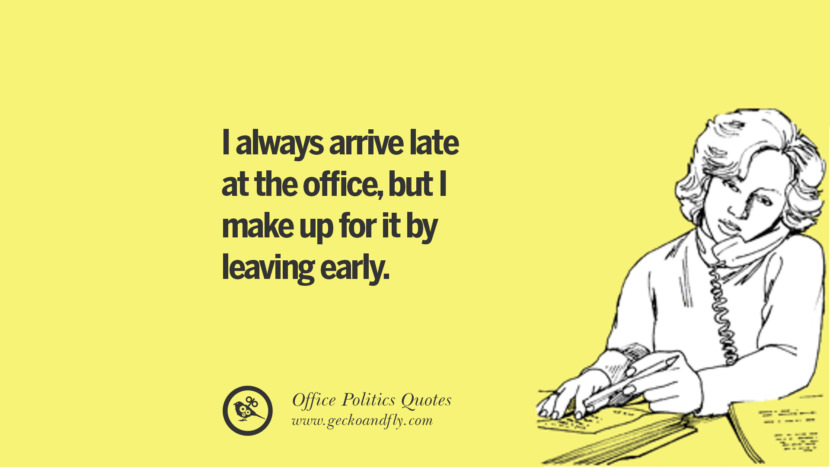 I always arrive late at the office, but I make up for it by leaving early.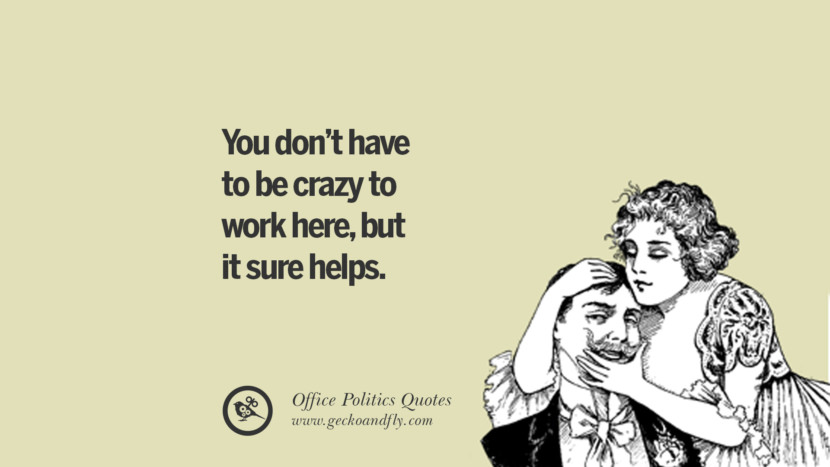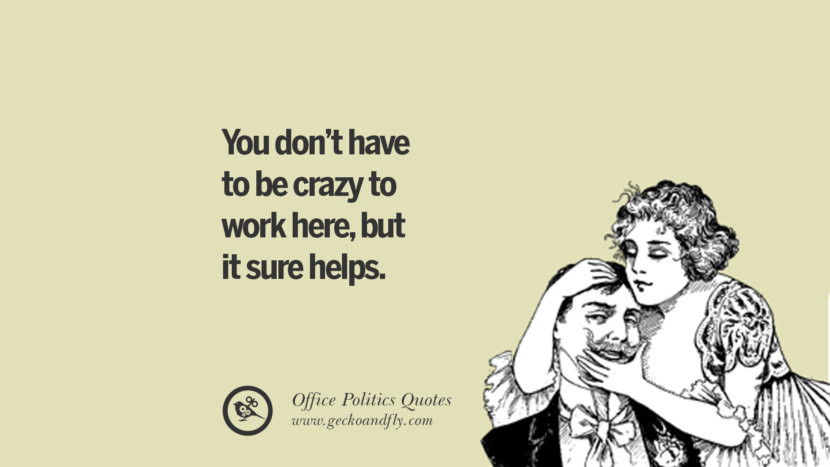 You don't have to be crazy to work here, but it sure helps.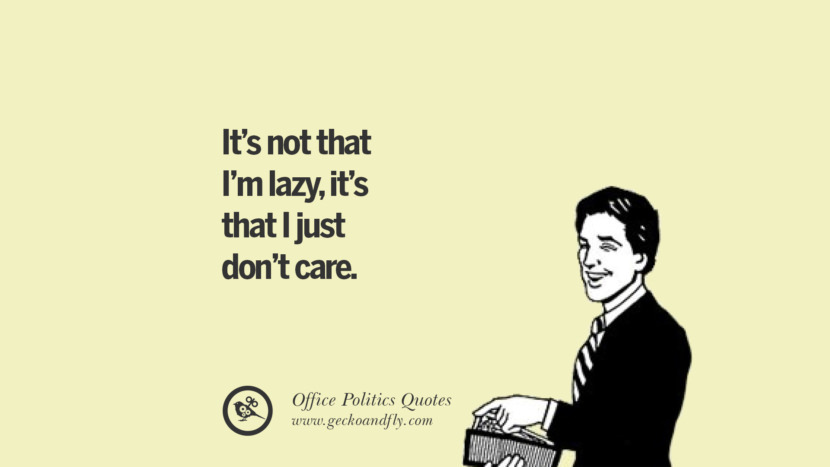 It's not that I'm lazy, it's that I just don't care.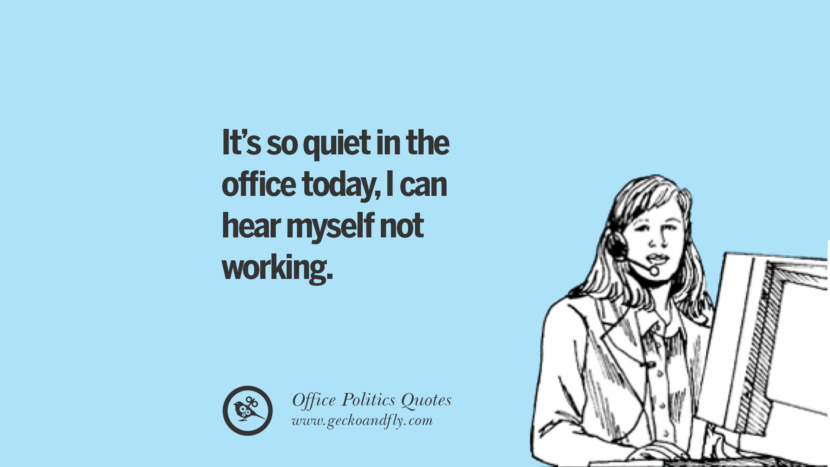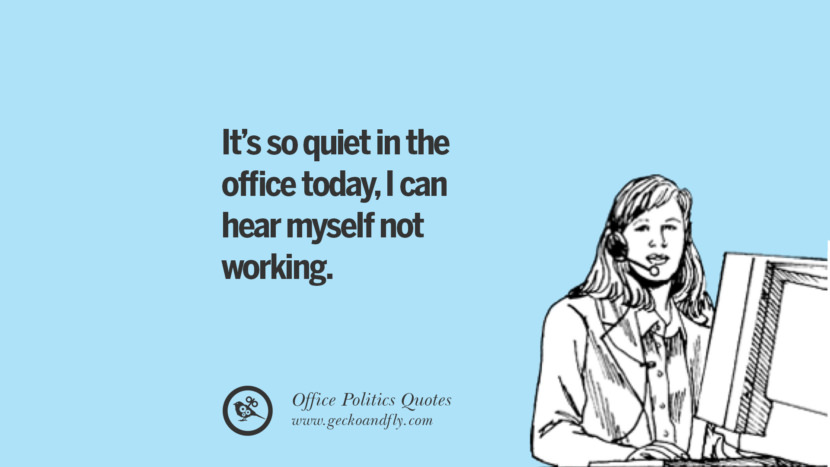 It's so quiet in the office today, I can hear myself not working.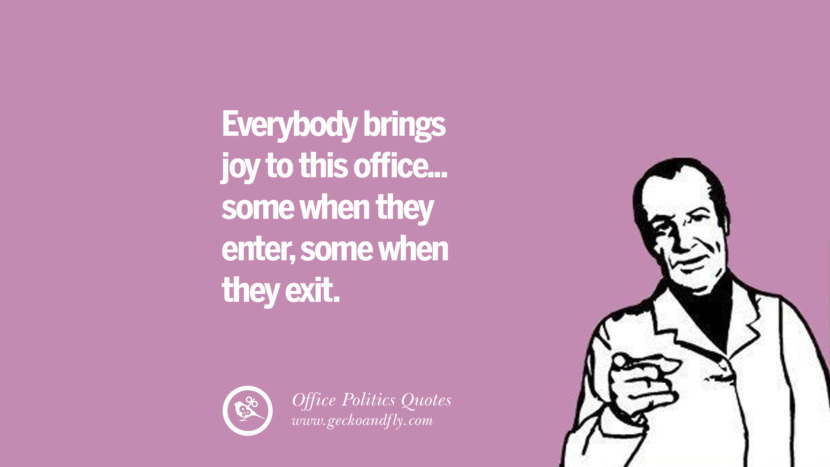 Everybody brings joy to this office… some when they enter, some when they exit.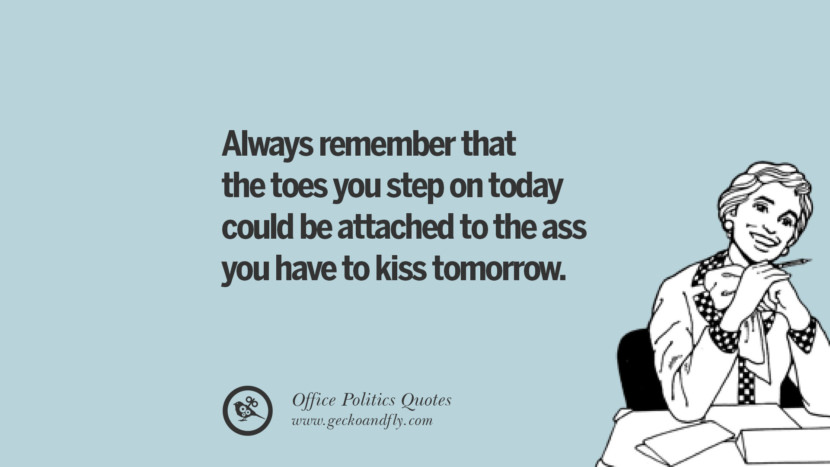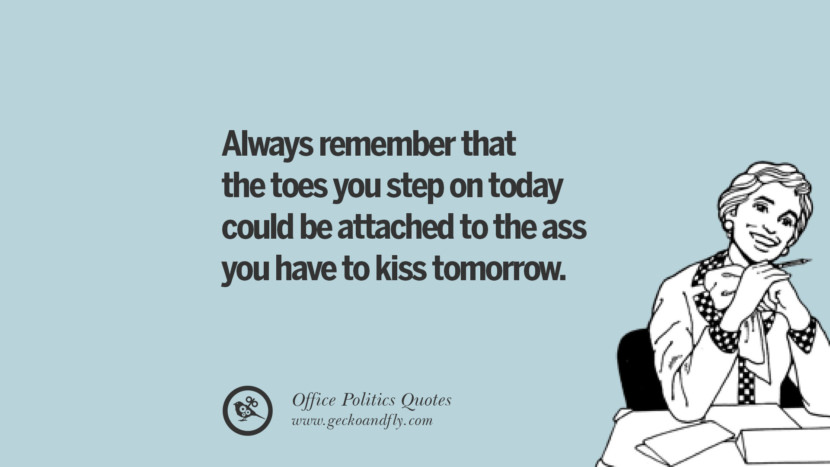 Always remember that the toes you step on today could be attached to the ass you have to kiss tomorrow.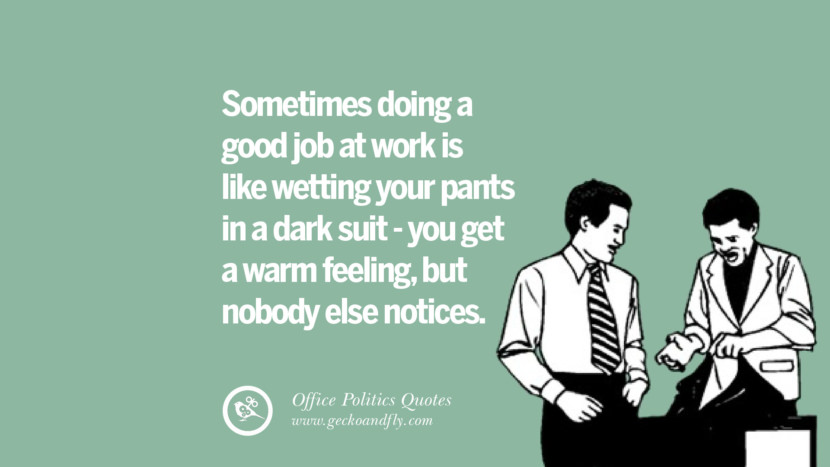 Sometimes doing a good job at work is like wetting your pants in a dark suit – you get a warm feeling, but nobody else notices.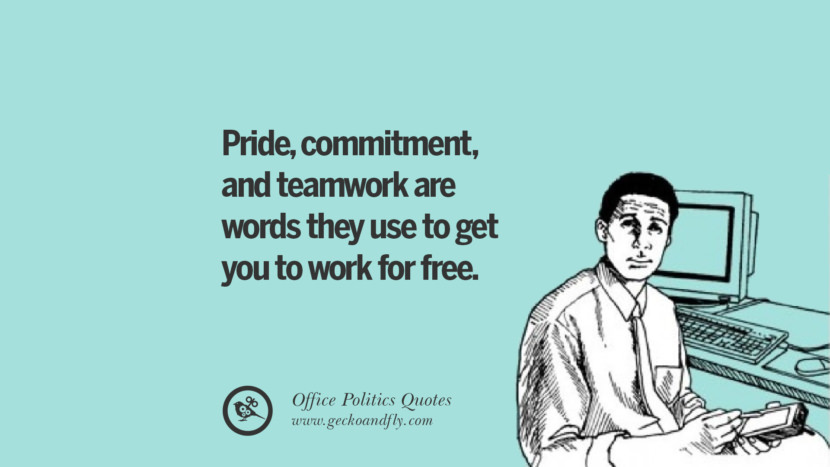 Pride, commitment, and teamwork are words they use to get you to work for free.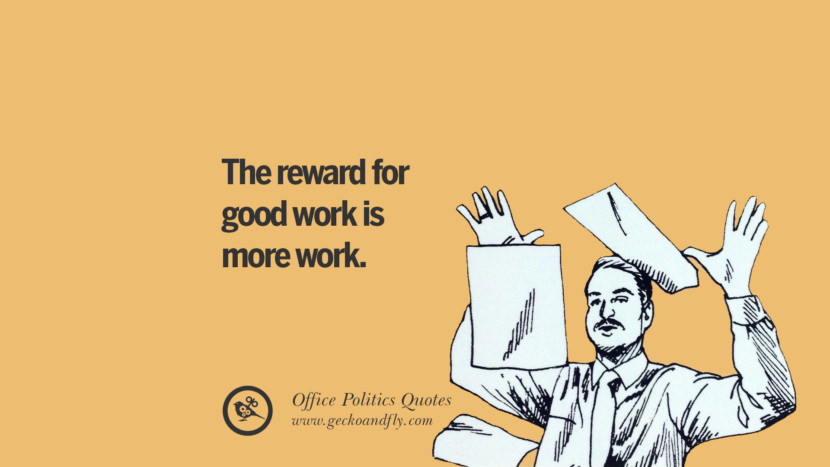 The reward for good work is more work.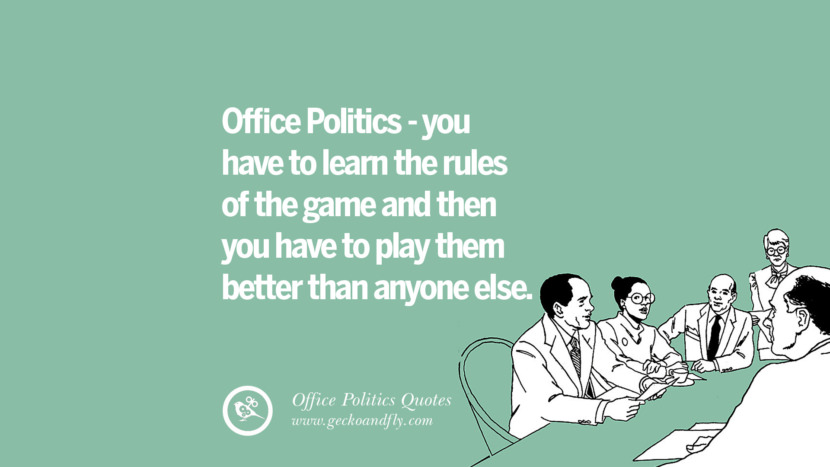 Office politics – you have to learn the rules of the game and then you have to play them better than anyone else.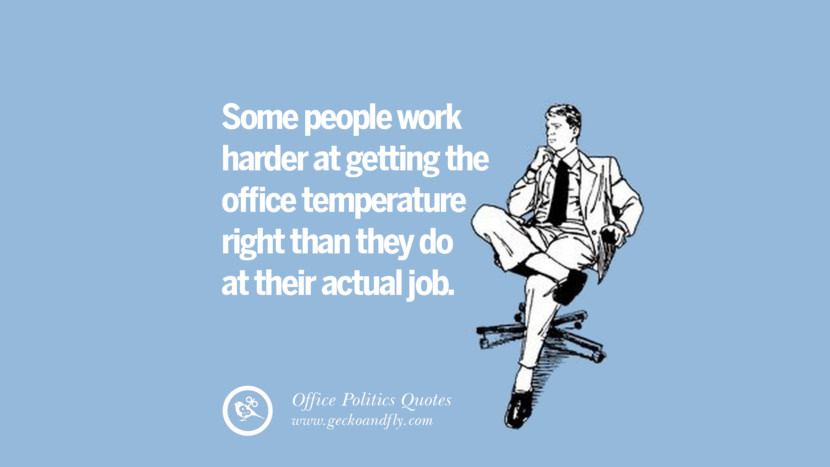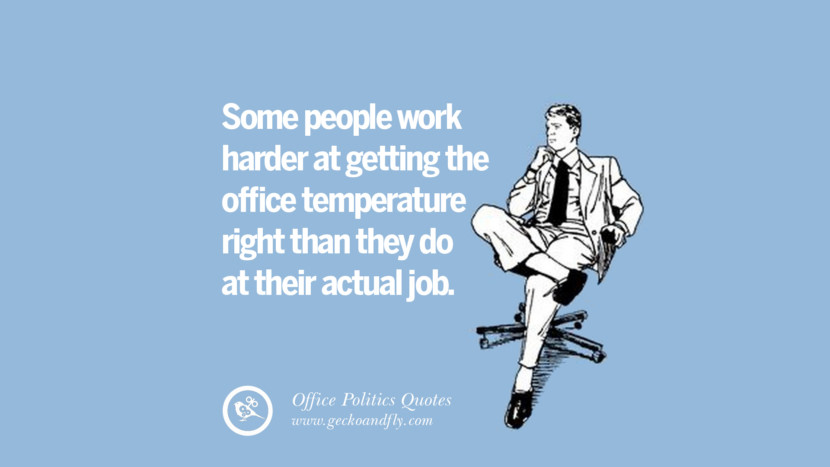 Some people work harder at getting the office temperature right than they do at their actual job.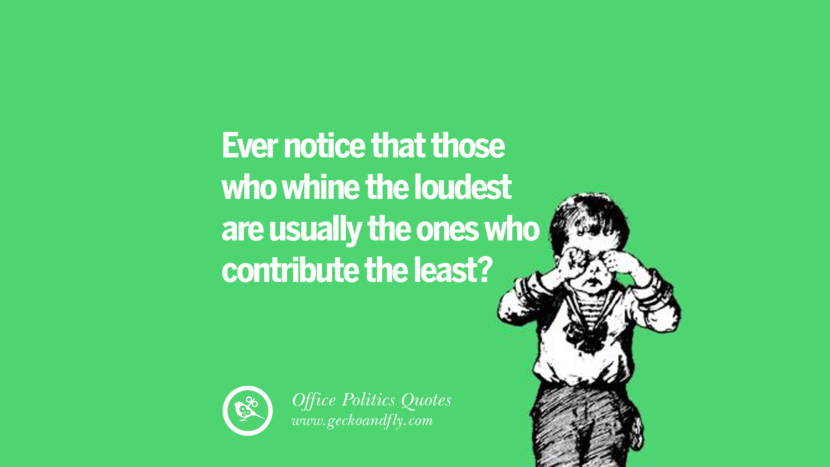 Ever notice that those who whine the loudest are usually the ones who contribute the least?
What I Learned About Office Politics
How to survive office politics? I always believe it takes two to tango, and if one party decides not to dance, there is nothing the other party can do. Simply avoid gossiping. Nothing destroys the dynamics of an office more than gossip. Stay away from it, because nothing good comes from it.
If a colleague tries to engage you in bad mouthing someone, always reply with a neutral answer or something positive. Because they might use whatever you said against you when it suits them. Also, a person that loves to bad mouth another will not hesitate to bad mouth you in-front of others too, watch out for these types of gossipers and avoid them. How to survive office politics?
Do not take part, always give positive replies of another person.
A colleague that wants to gossip about another colleague will not hesitate to do the same behind your back.
You cannot stop a person from bad mouthing you, however, if you do not badmouth others while having a good social interaction skills, you'll likely to survive and win the war.