Is your wifi connection slow? How to make your wireless connection stronger? You've come to the right place, here are 6 ways to boost your wireless connection speed by 5 times. These tips and tutorials are based on my own experience, years of toying with the router and understanding the inner-works of Wi-Fi. If you still experience slow connection or high packet loss via Wifi and your router is a cheap model given free by your ISP, I have bad news for you – it is time to change the router.
🤣😍😂 4 Ways To Boost And Optimize Laptop's Wireless WiFi Signal Strength And Speed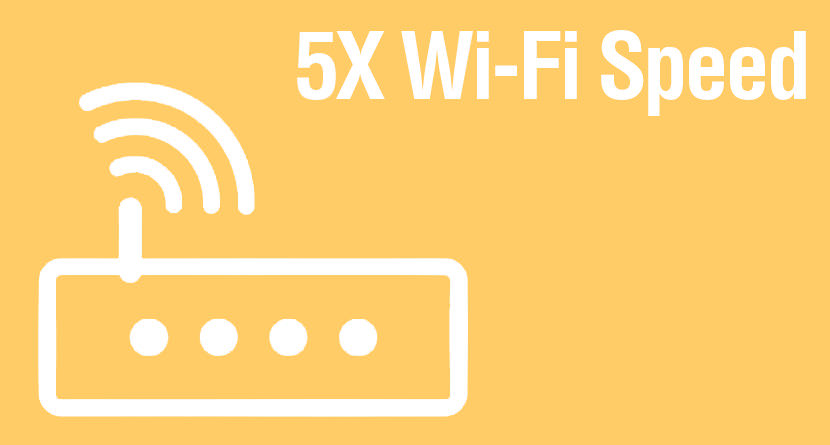 Bundled routers or stock routers by ISP are hopelessly useless, get a branded router such as Asus, Linksys or NetGear, nothing pisses us off than a super slow internet connection that drops frequently. Without further ado, here are 6 great tips on how to get better wifi and boost wireless mobile hotspot speed by 5 times.
↓ 01 – Avoid Overlapping Channels With Neighbours
Selecting the less congested channel will greatly improve your wireless connection, just like using a less congested highway. There are a total 11 to 14 channels available, depending on the country. By selecting a less used channel in your neighborhood, you are likely to have a faster connection due to a higher signal strength and less RF interference or conflict.
Here are 9 free software for identifying all the wifi channels in your neighborhood. WiFi Analyzer can help you to identify Wi-Fi problems, find the best channel or the best place for your router/access-point by turning your PC/laptop, tablet or mobile device into an analyzer for your wireless network.
↓ 02 – Switch Over to 5GHz Instead of 2.4 GHz
If possible, get a dual band router. Both 2.4 GHz and 5 GHz have their ups and down. If you already own a dual band router, activate your 5 GHz spectrum, if not, you can consider upgrading your router. The pro and cons are:
5GHz is faster than 2.4 GHz.
2.4 GHz has a better and wider range than 5 GHz.
Older devices might not support 5 GHz, thus incompatible.
5 GHz is less congested, ideal for those living in condos.
↓ 03 – Upgrade To 9dBi Omni Antennas


Upgrading your router's antenna is another way of boosting your wifi speed and coverage. Most stock antennas that come with the router are 5dBi, some 2dBi. If your existing router comes with 2 or 3 antennas holders, it is a good idea to upgrade all of them. The approximate range for a 9dBi is 140m. For more info – 12 Wireless Router Antenna Distance Coverage Comparison.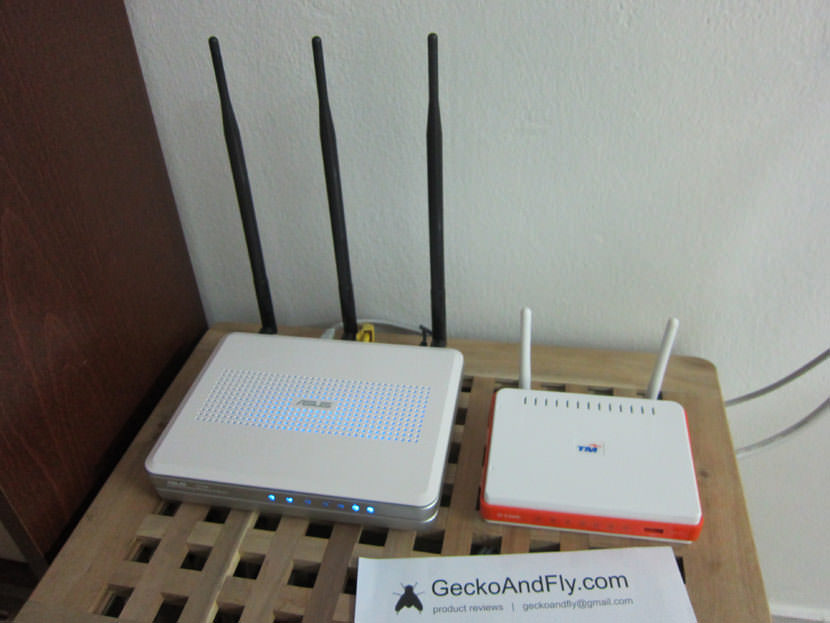 As shown in the image above, the stock router given free by my internet provider vs the Asus router with 9dBi antennas. The difference? My personal experience is a more stable internet connection, faster and most important of all – stable connection. Prior to that, the packet loss is so high that browsing the internet means refreshing the web pages often. A 9 dBi antenna is not really that expensive, approximately USD7 per stick. Always purchase branded antennas, such as TP-Link, D-Link, Asus, Cisco or NetGear. Avoid cheap non-branded antennas (Important!).
↓ 04 – Enable Throughput Enhancement and Roaming Aggressiveness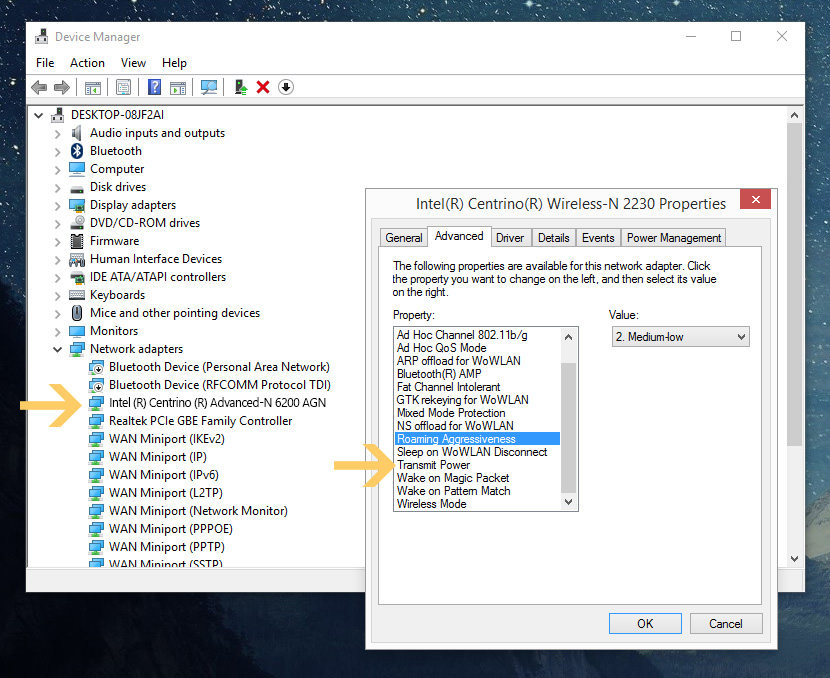 Setting roaming aggressiveness to a higher value will help your laptop roam faster to an AP with a stronger signal, ideal for a congested area such as high rise, condos and office towers. If your wifi modem chip is by intel, you can enable this feature. Intel Throughput Enhancement feature is enabled, the wireless adapter may transmit using the Short Interframe Space (SIFS) interval between packets instead of waiting for the expiration of the Distributed Coordination Function Interframe Space (DIFS) and additional random back-off time.
The shorter wait time results in better throughput of the wireless medium. I've created a simple step by step tutorial for Microsoft Windows 7, 8, and 10 – Boost and Increase Wireless Adapter Signal Strength and Speed for Laptops.
↓ 05 – WindSurfer Parabolic Antenna Booster Template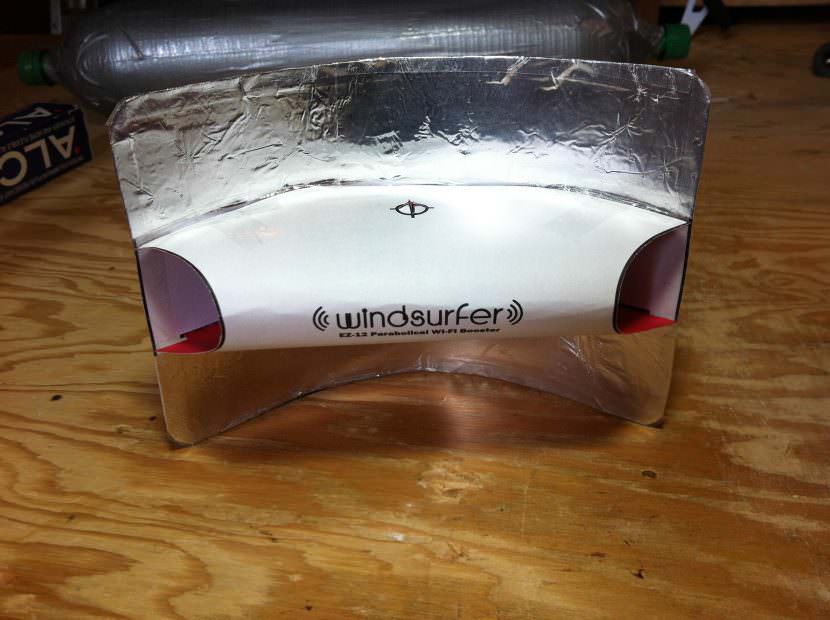 You've probably seen this before. Based on my own experiment, it works. What you need is aluminum foil, the same foil used in cooking. Print out the template and cut accordingly. I've uploaded the template created by freeantennas.com. Click on the image below to download the high resolution version, Adobe PDF version of Windsurfer Wifi Antenna Template available here.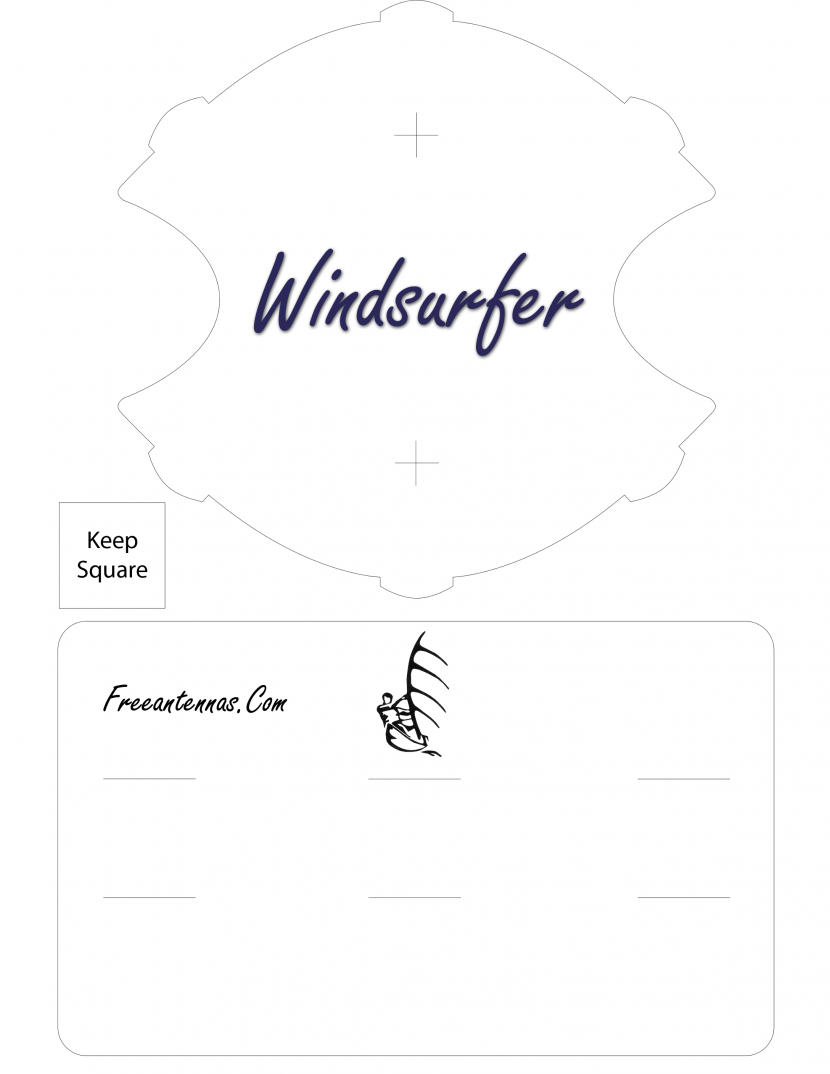 ↓ 06 – Location of Router
We've been putting our routers in the wrong place this whole time.
Put it at the center of the house.
Place above the ground, somewhere high.
Keep it away from other electronic devices. ( Such as Wireless Mouse, Wireless Keyboard, Wifi TV, Sony PlayStation, XBox etc )
↓ 07 – Other WiFi Tips and Tricks
Update your router's firmware
Use a Wireless Range Extender, Amplifier or Wireless Repeater for Home ( Expensive and not very stable )
Flash your router ( Not recommended unless you know what you are doing )