Some friends are so annoying that an indirect message such as these are required to send a simple yet clear warning – I will unfriend you! Back in the good old days, people kept their dairy personal, today, Facebook is the only book they read and it is probably their dairy too.
Related Article 2019 ➤ 40 Funny Sarcastic Come Back Quotes For Your Facebook Friends And Enemies
Before you proceed with your evil plan or sharing and tagging your soon to be ex-friend, you will find these 55 Funny Non-Swearing Insults And Sarcastic Quotes to your liking. Goodbye friend, it was nice knowing you.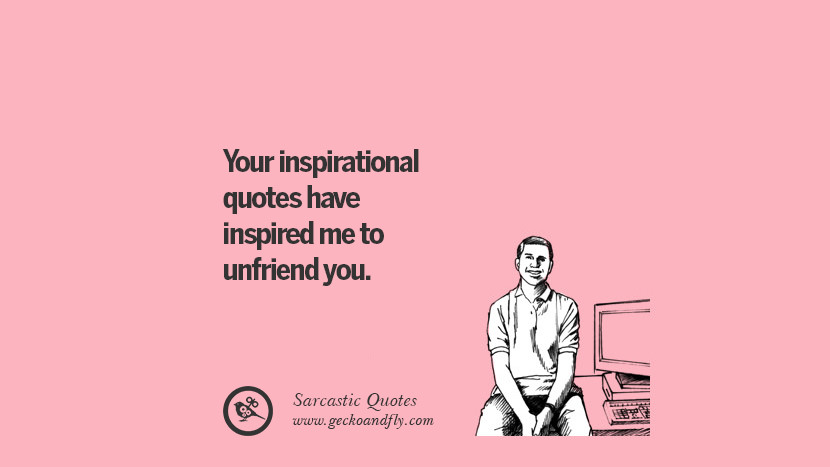 Your inspirational quotes have inspired me to unfriend you.

I would love to unfriend you on facebook with your fake inspirational quotes you post, but then you wouldn't be able to see my updates on the awesome things I do.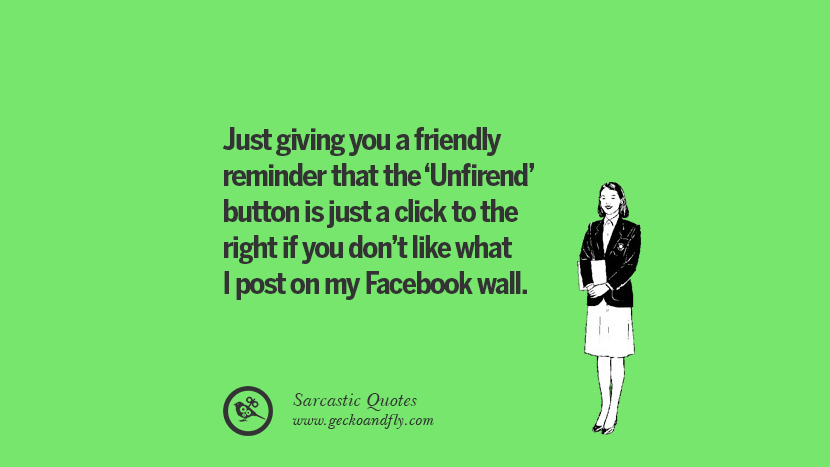 Just giving you a friendly reminder that the 'Unfirend' button is just a click to the right if you don't like what I post on my Facebook wall.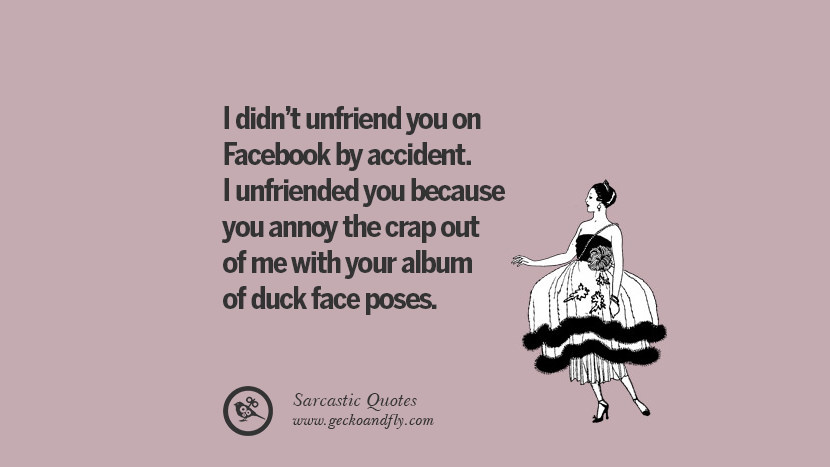 I didn't unfriend you on Facebook by accident. I unfriended you because you annoy the crap out of me with your album of duck face poses.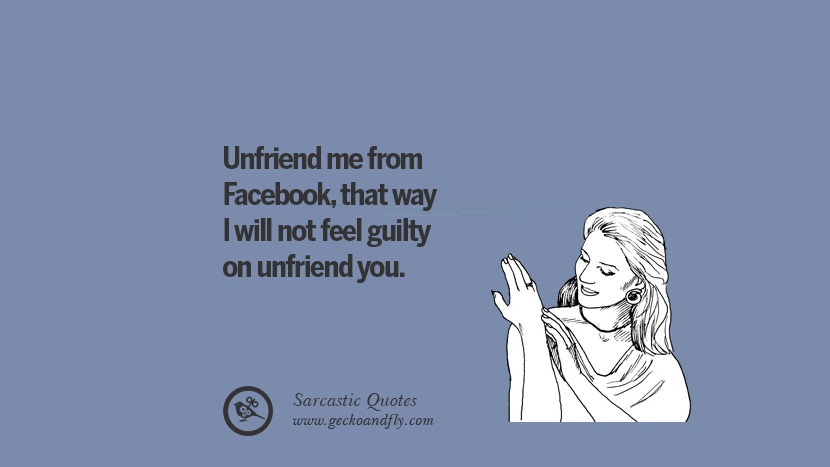 Unfriend me from Facebook, that way I will not feel guilty on unfriend you.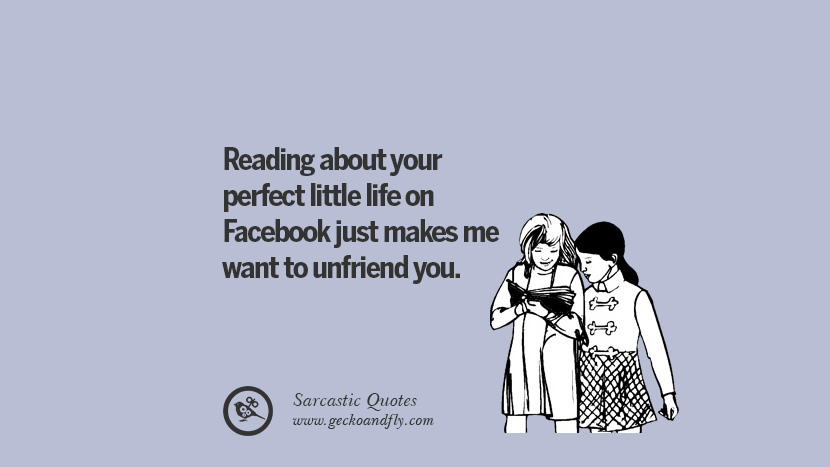 Reading about your perfect little life on Facebook just makes me want to unfriend you.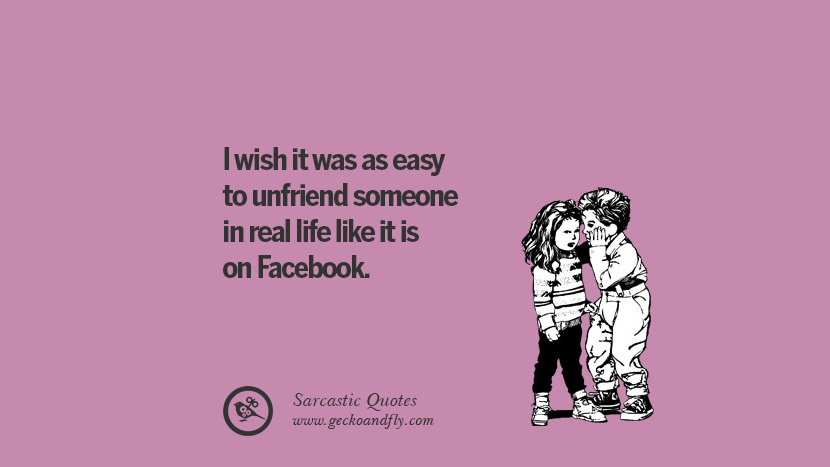 I wish it was as easy to unfriend someone in real life like it is on Facebook.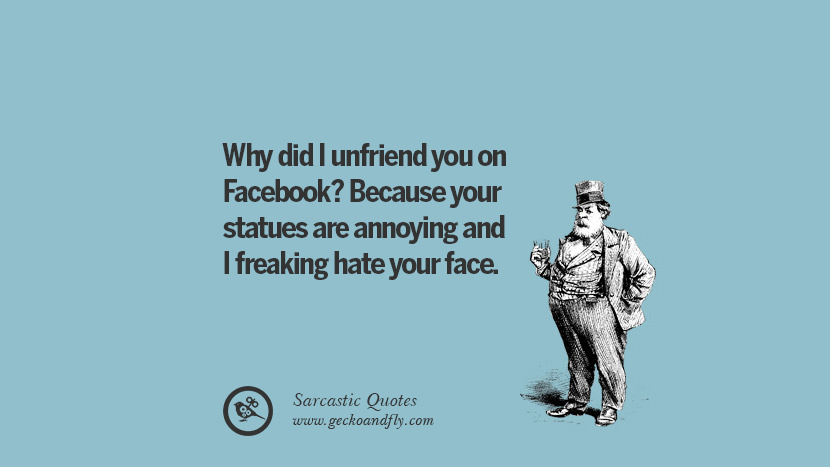 Why did I unfriend you on Facebook? Because your statues are annoying and I freaking hate your face.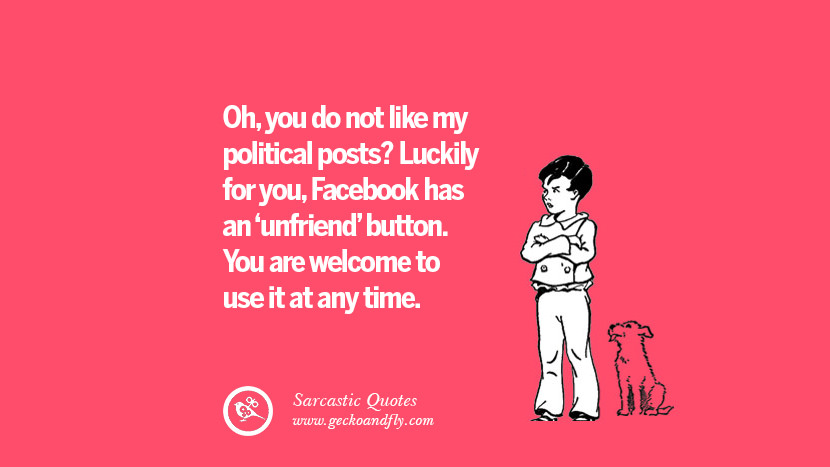 Oh, you do not like my political posts? Luckily for you, Facebook has an 'unfriend' button. You are welcome to use it at any time.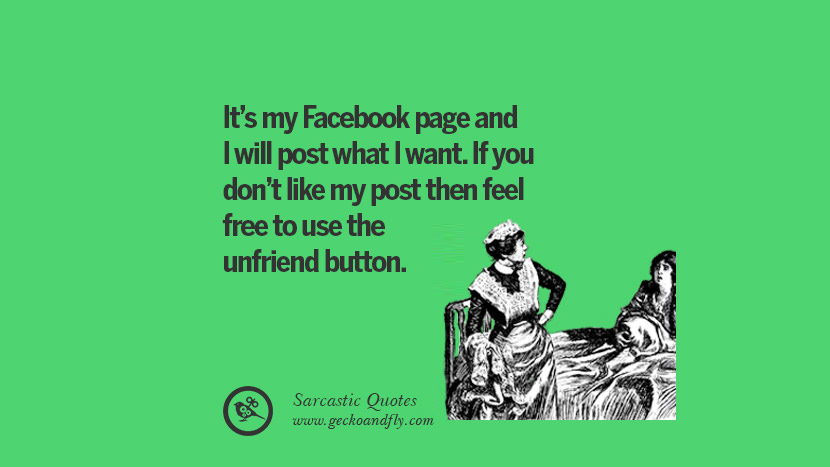 It's my Facebook page and I will post what I want. If you don't like my post then feel free to use the unfriend button.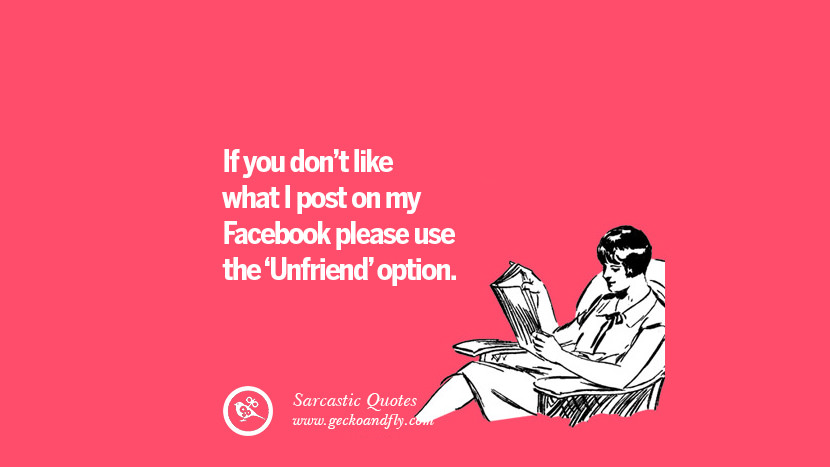 If you don't like what I post on my Facebook please use the 'Unfriend' option.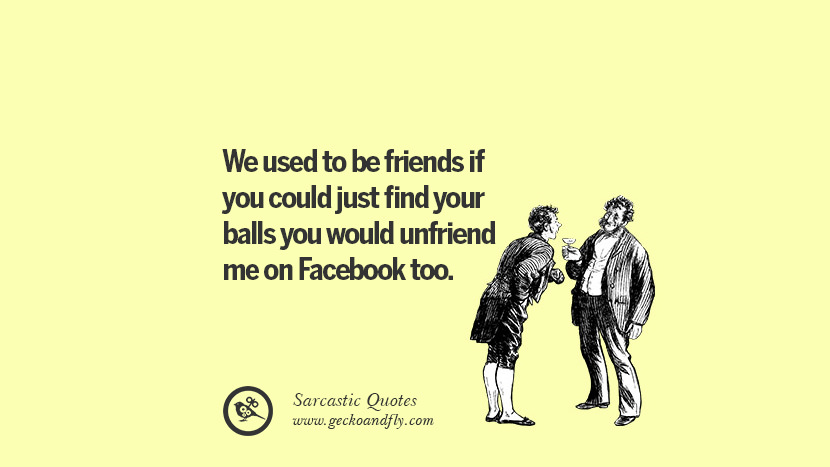 We used to be friends if you could just find your balls you would unfriend me on Facebook too.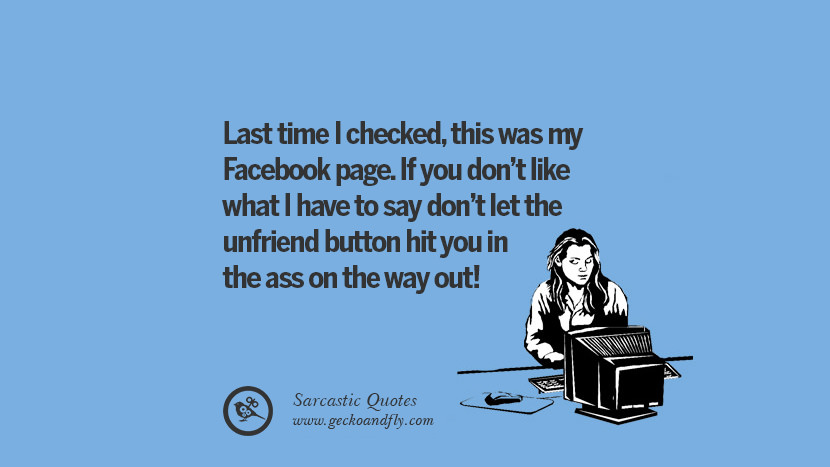 Last time I checked, this was my Facebook page. If you don't like what I have to say don't let the unfriend button hit you in the ass on the way out!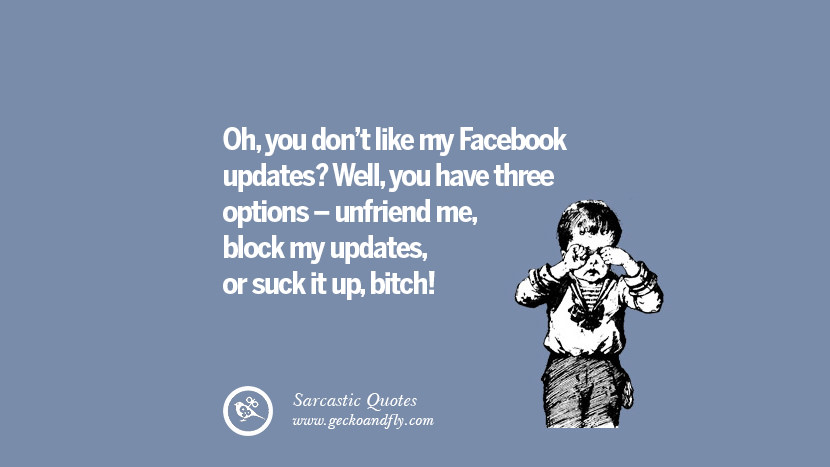 Oh, you don't like my Facebook updates? Well, you have three options – unfriend me, block my updates, or suck it up, bitch!
To ensure that she or he is not able to see your profile anymore put him or her on your blocked list. Go to privacy settings and it will be at the bottom of the page. He or she won't be able to see any of your activity on Facebook it'll be like you've deleted your account to her. For best practice, set your profile to 'friends' only.
The Social Network – You better lawyer up scene
Possibly the best geek movies ever, and one of the best rage phase to use on someone. The social network is a must watch movie for all geeks.