More often than not, I've come across people that complains about their bosses and working environment, ironically they have no plans to quit their job. We live in a free market, if you are not happy with your working environment or boss, move! Nobody is forcing you to work at that dreadful place.
Related Article 2019 ➤ 35 Positive Quotes About Life Wisdom And Success By Famous People
Humans is the only species that pays to live on this planet, and the saddest part is, some are born to work for the rest of their life. We are all entering a world where the human race is aging faster than we are able to replace ourselves with younger humans, thus we are forced to work from cradle to grave. Remember, the world is a playground, somewhere along the line we forgets about it.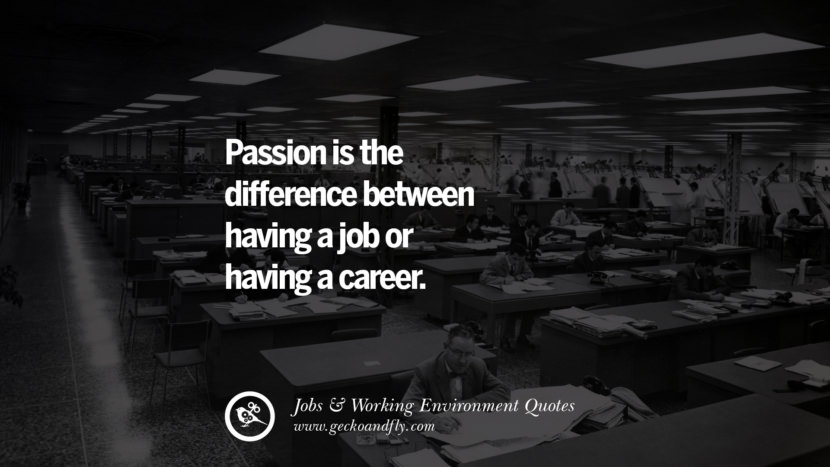 Passion is the difference between having a job or having a career.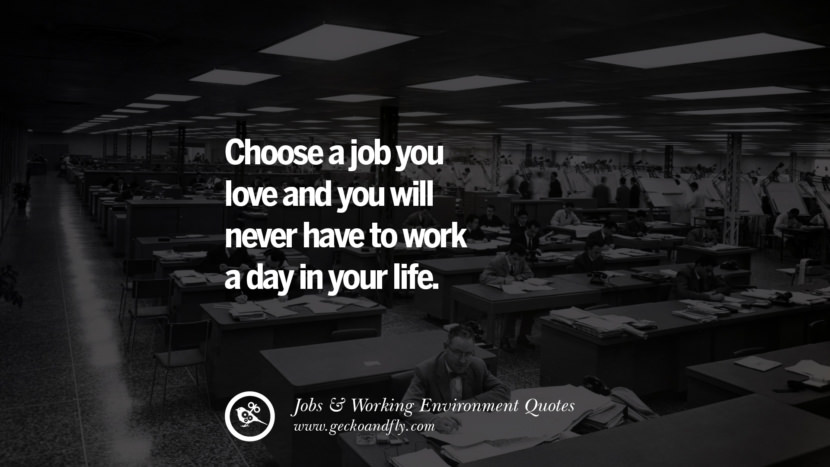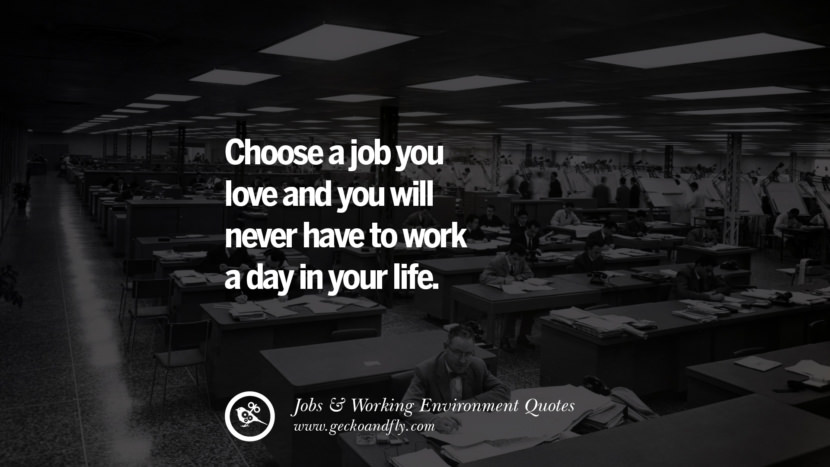 Choose a job you love and you will never have to work a day in your life.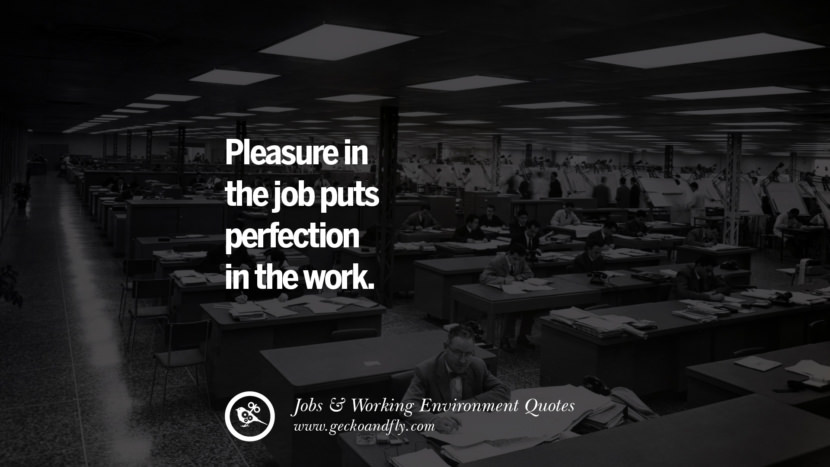 Pleasure in the job puts perfection in the work.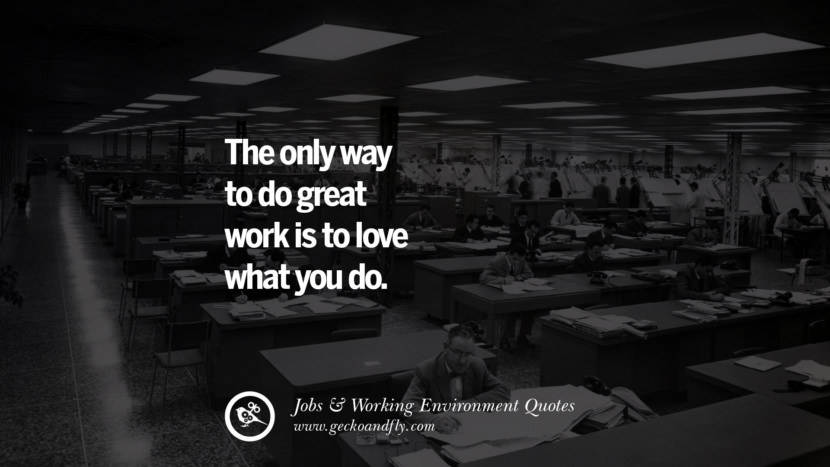 The only way to do great work is to love what you do.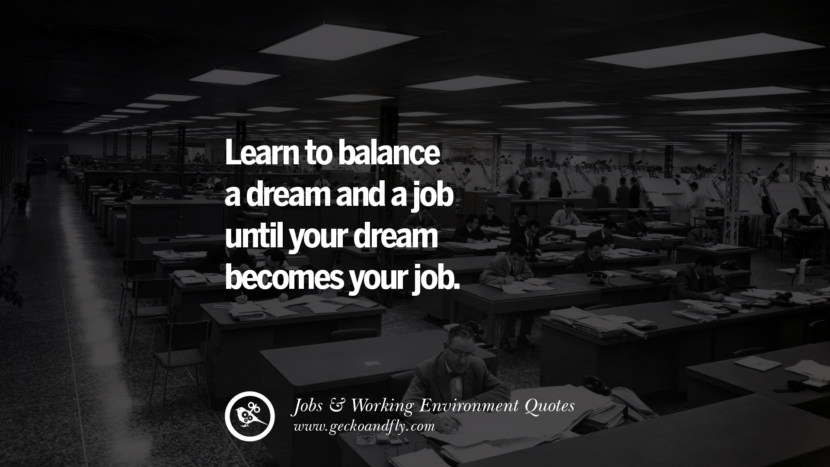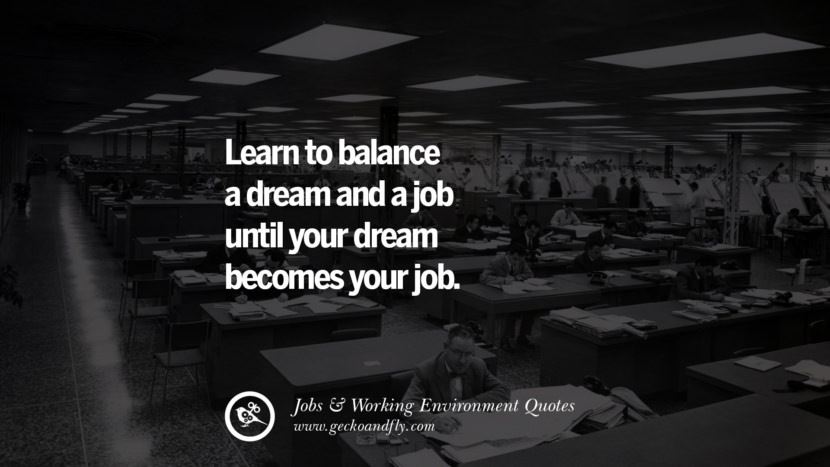 Learn to balance a dream and a job until your dream becomes your job.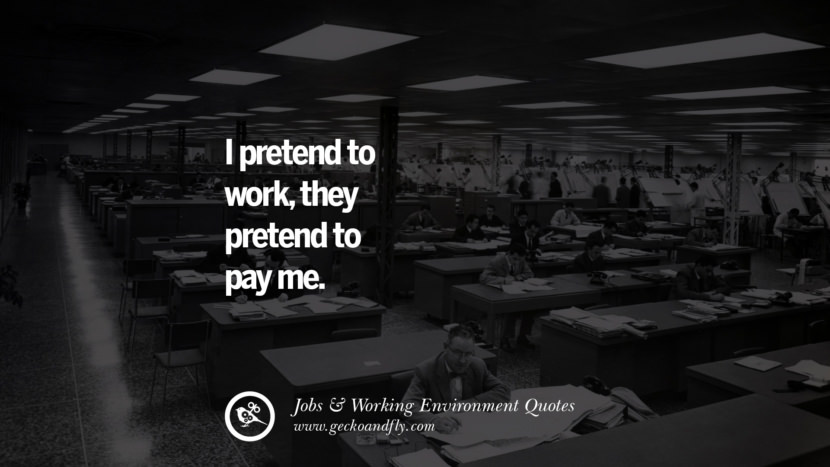 I pretend to work, they pretend to pay me.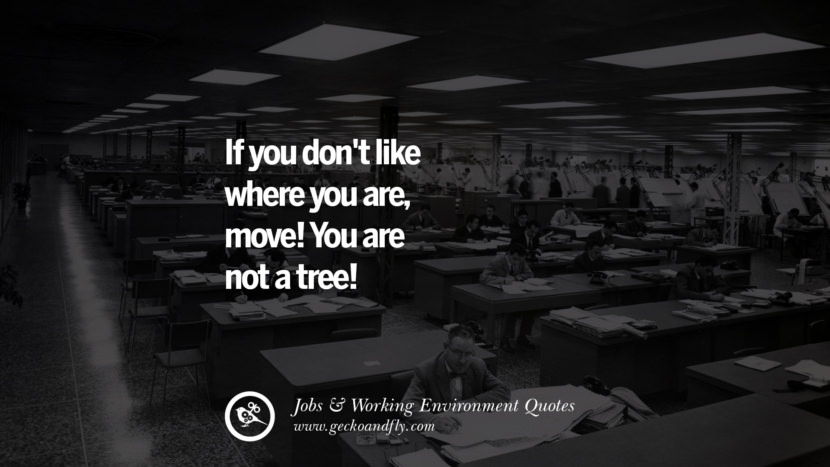 If you don't like where you are, move! You are not a tree!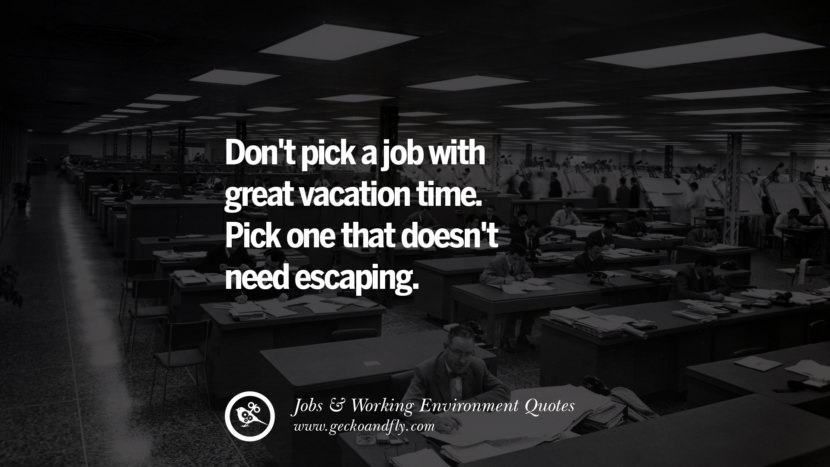 Don't pick a job with great vacation time. Pick one that doesn't need escaping.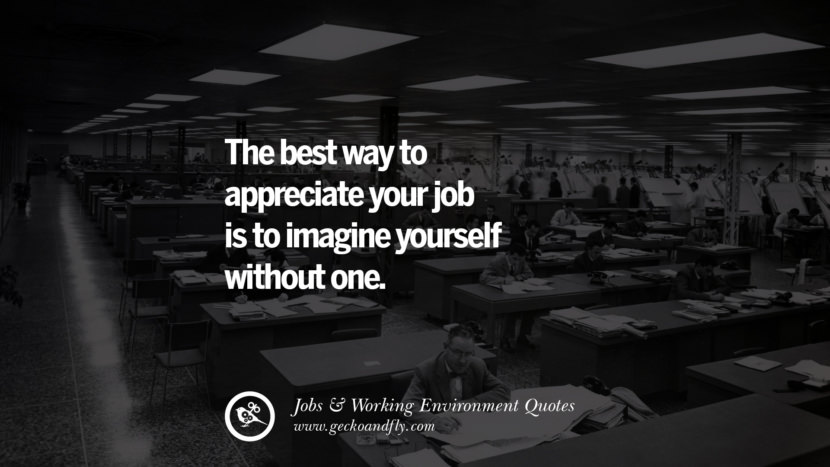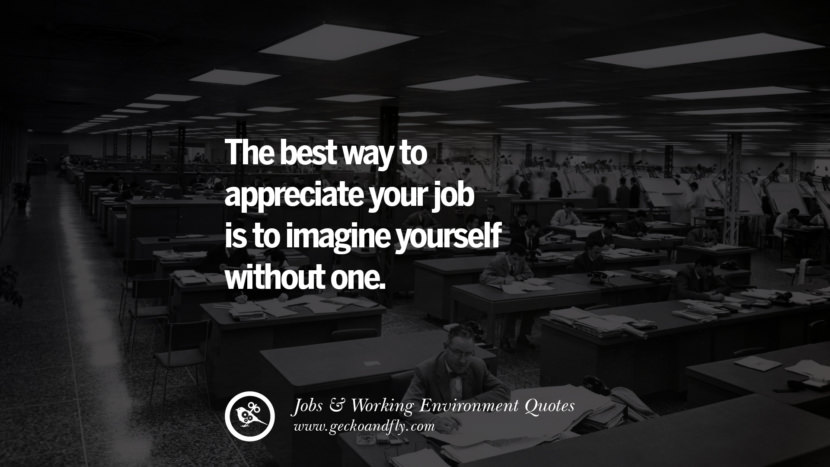 The best way to appreciate your job is to imagine yourself without one.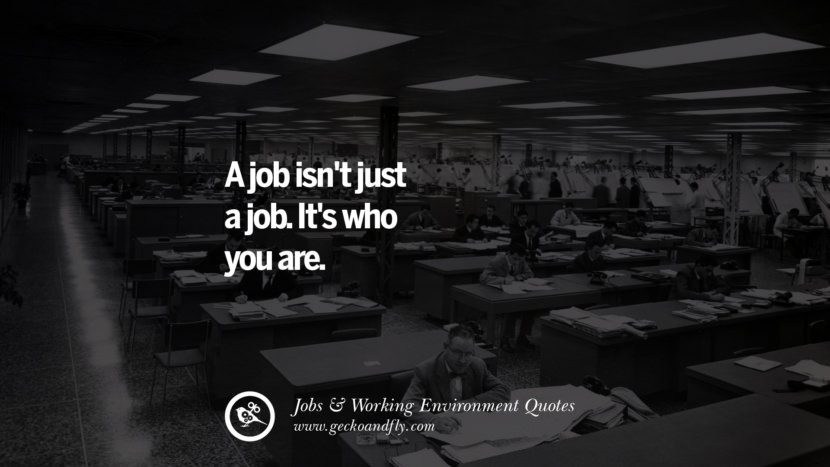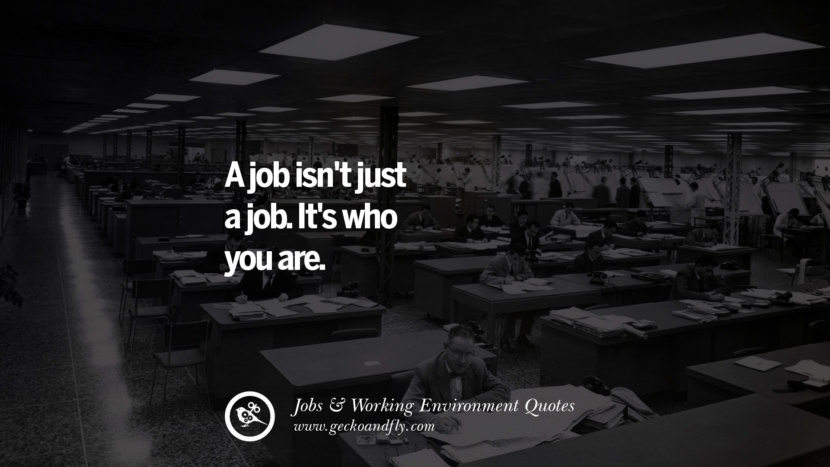 A job isn't just a job. It's who you are.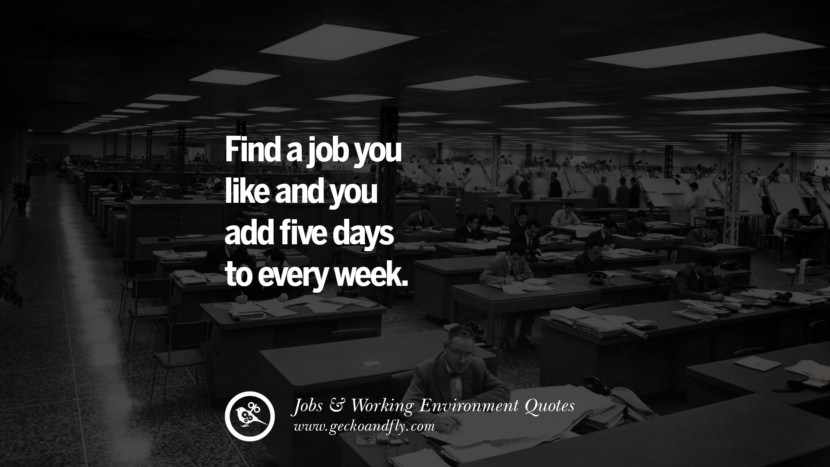 Find a job you like and you add five days to every week.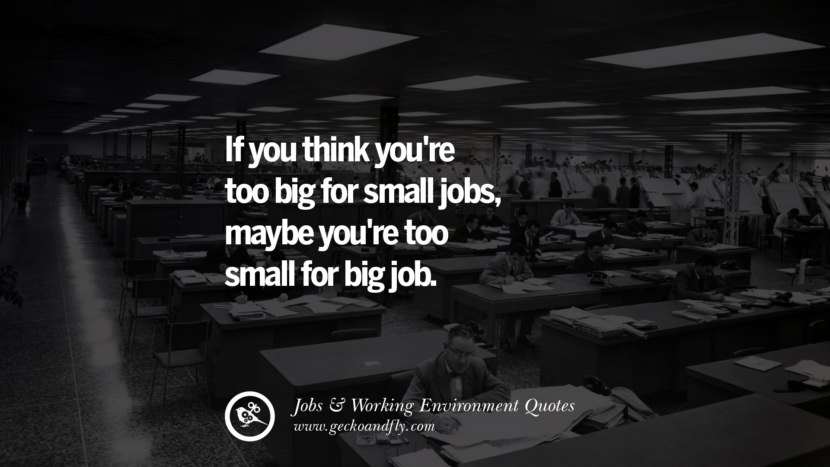 If you think you're too big for small jobs, maybe you're too small for big job.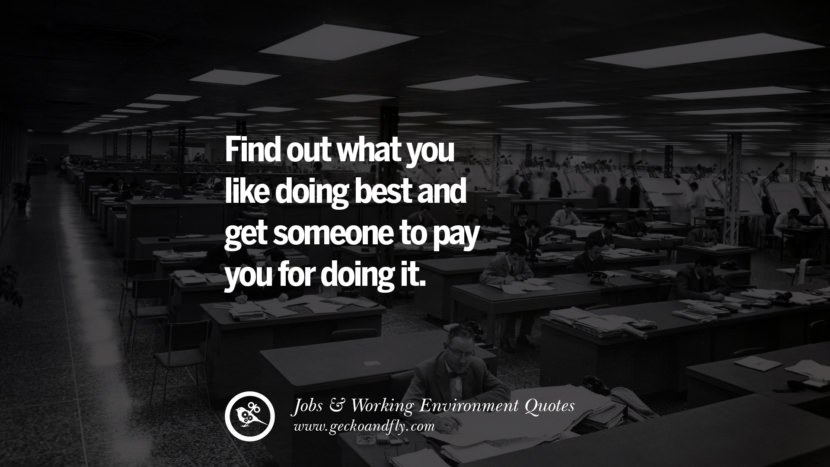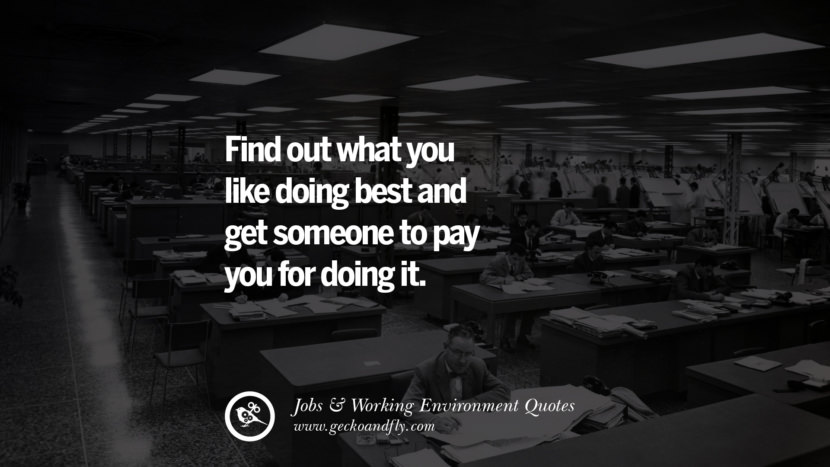 Find out what you like doing best and get someone to pay you for doing it.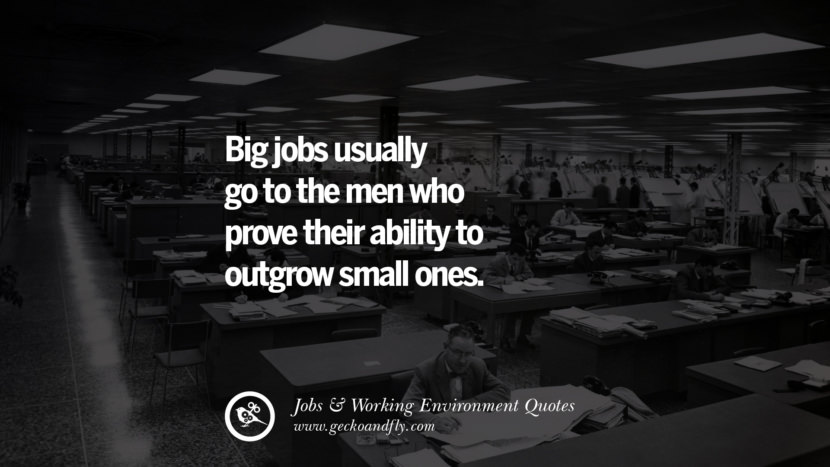 Big jobs usually go to the men who prove their ability to outgrow small ones.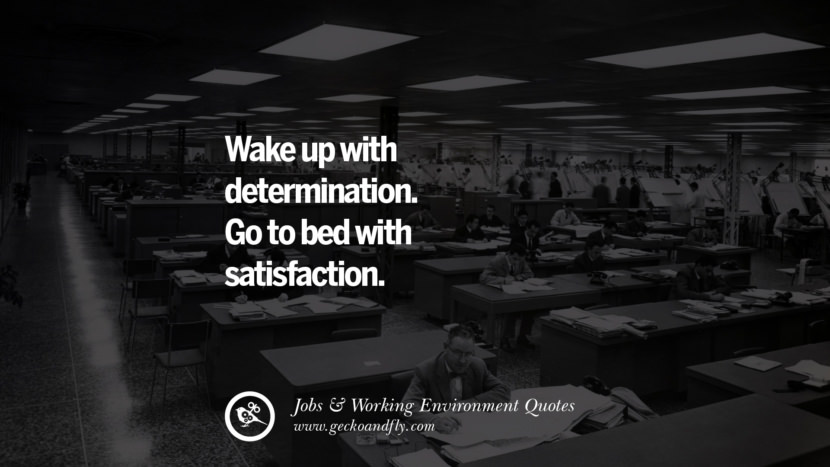 Wake up with determination. Go to bed with satisfaction.

Work until you no longer have to introduce yourself.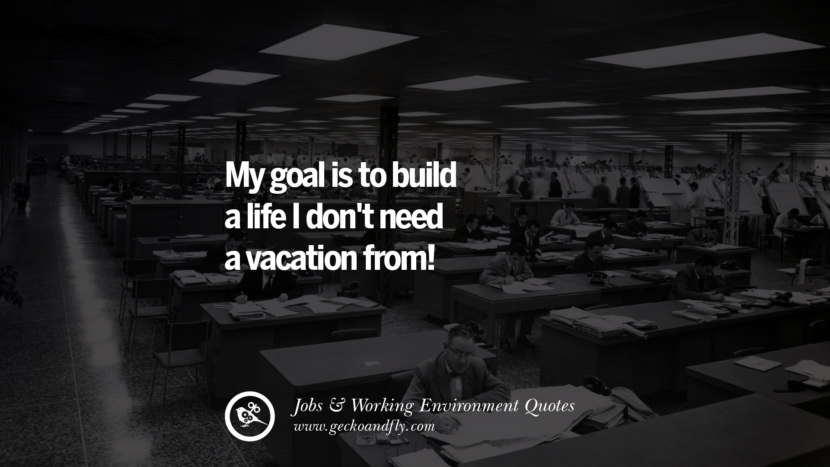 My goal is to build a life I don't need a vacation from!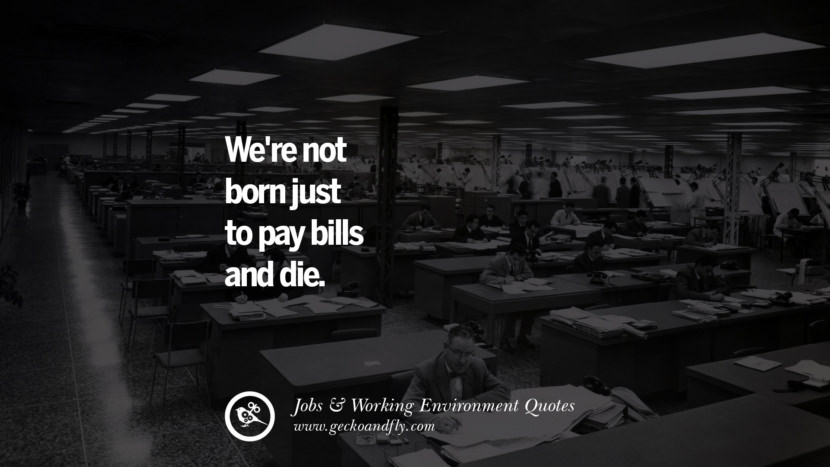 We're not born just to pay bills and die.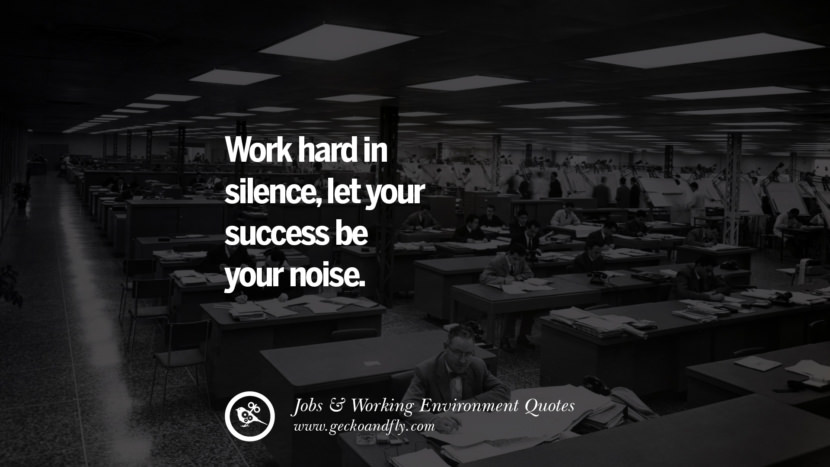 Work hard in silence, let your success be your noise.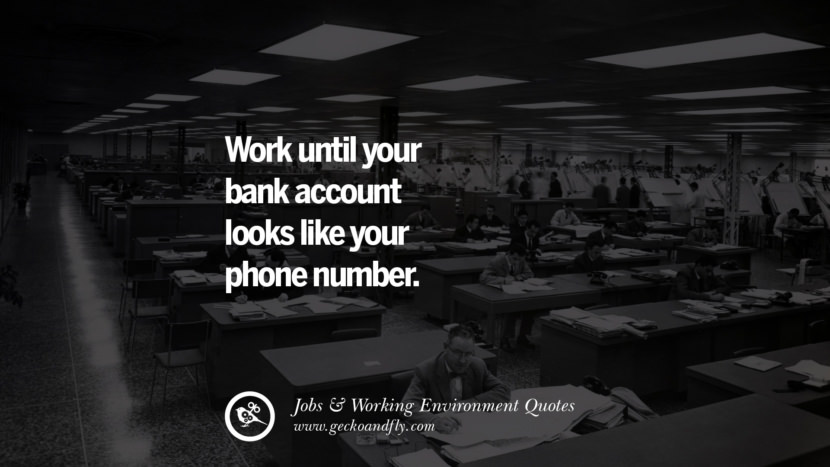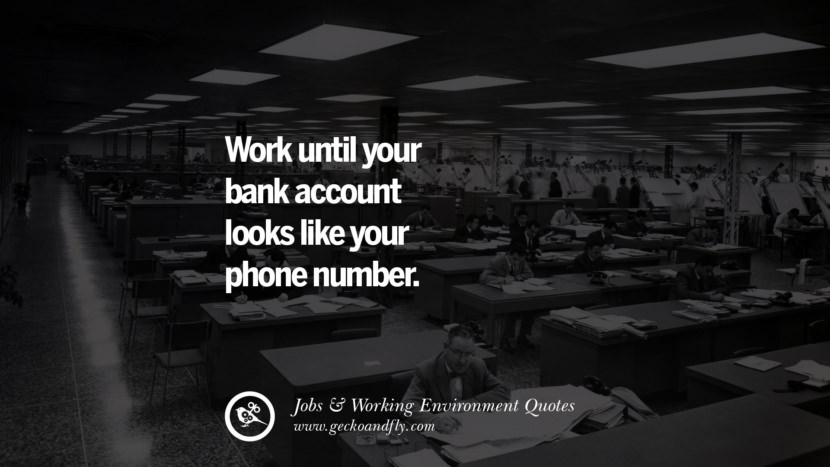 Work until your bank account looks like your phone number.