Is Morgan Freeman dead? Impossible, he lives on in each and everyone of us, even in death! He's played a prisoner, a principal, the President, and God. All of the characters Morgan Freeman played, he is best known as the voice of God from the blockbuster hit movie – Bruce Almighty.
🤣😍😂 17 Confucius Quotes and Analects on Life, Success and Struggle
Ironically the man known as God is an atheist. According to Wikipedia: "Freeman denied the claim that he was a "man of God", saying that "the question of faith is whatever you actually believe is. We take a lot of what we're talking about in science on faith; we posit a theory, and until it's dis-proven we have faith that it's true. If the mathematics work out, then it's true, until it's proven to be untrue."
Morgan Freeman is a private person, he seldom voices out his opinions on political and social issues. Being God himself, it is ironic that the top keywords associated with him are 'Morgan Freeman Dead', 'Morgan Freeman Died' and 'Morgan Freeman Death'. Without further ado, here are the top 10 quotes by Freeman.

If you live a life of make-believe, your life isn't worth anything until you do something that does challenge your reality. And to me, sailing the open ocean is a real challenge, because it's life or death.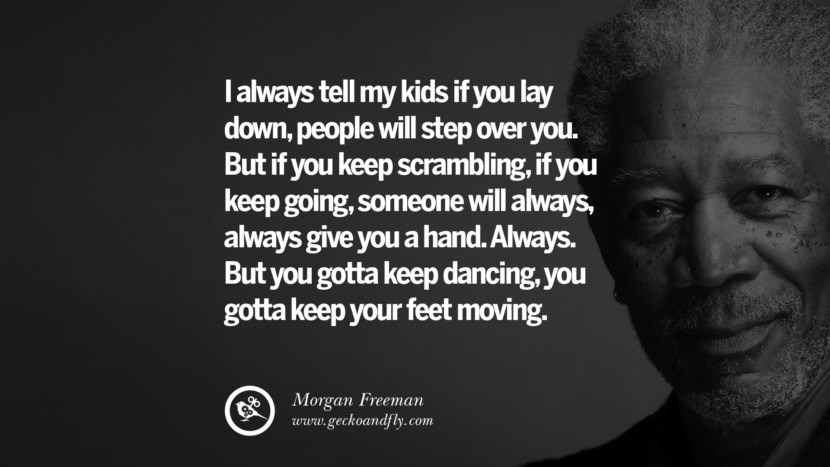 I always tell my kids if you lay down, people will step over you. But if you keep scrambling, if you keep going, someone will always, always give you a hand. Always. But you gotta keep dancing, you gotta keep your feet moving.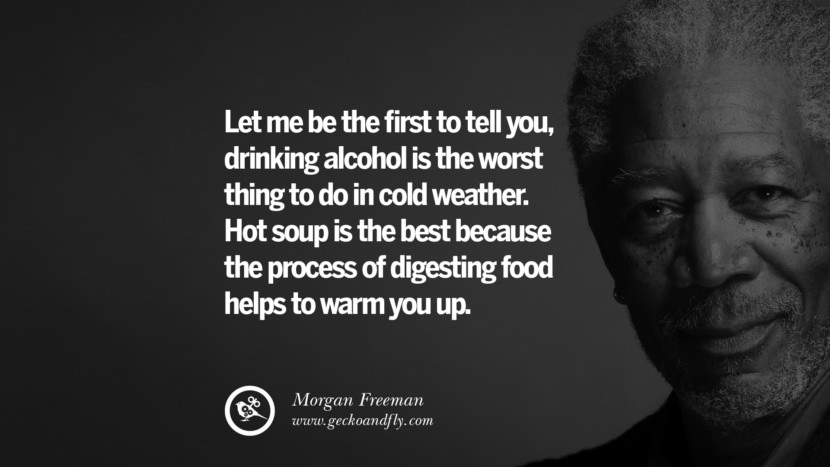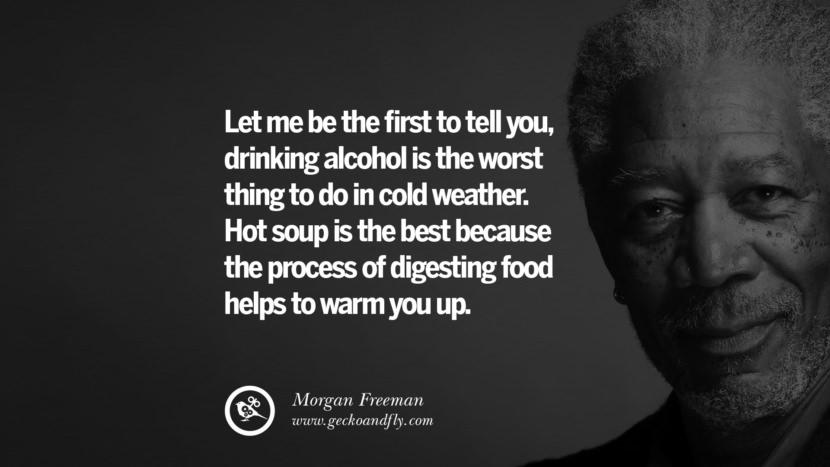 Let me be the first to tell you, drinking alcohol is the worst thing to do in cold weather. Hot soup is the best because the process of digesting food helps to warm you up.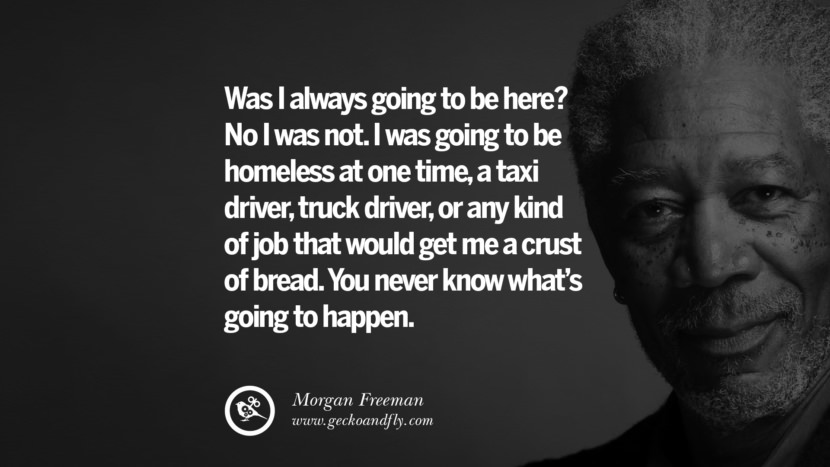 Was I always going to be here? No I was not. I was going to be homeless at one time, a taxi driver, truck driver, or any kind of job that would get me a crust of bread. You never know what's going to happen.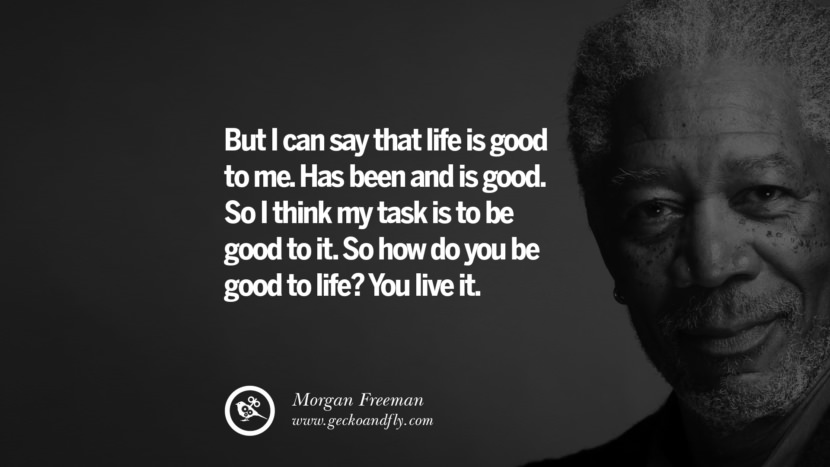 But I can say that life is good to me. Has been and is good. So I think my task is to be good to it. So how do you be good to life? You live it.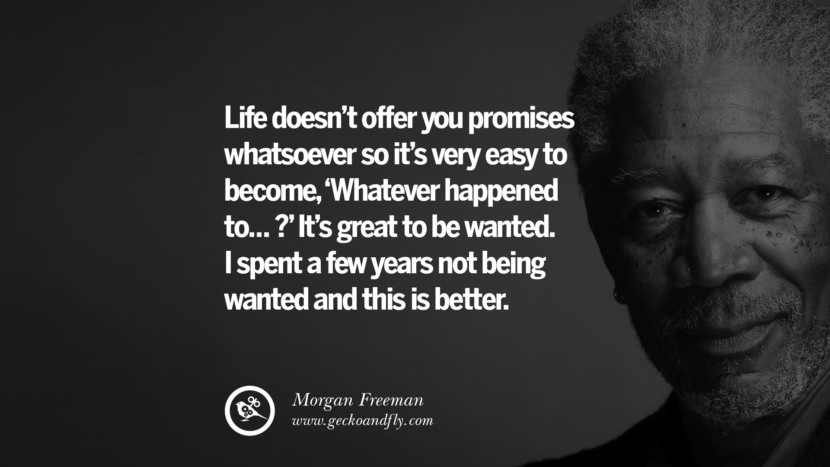 Life doesn't offer you promises whatsoever so it's very easy to become, 'Whatever happened to… ?' It's great to be wanted. I spent a few years not being wanted and this is better.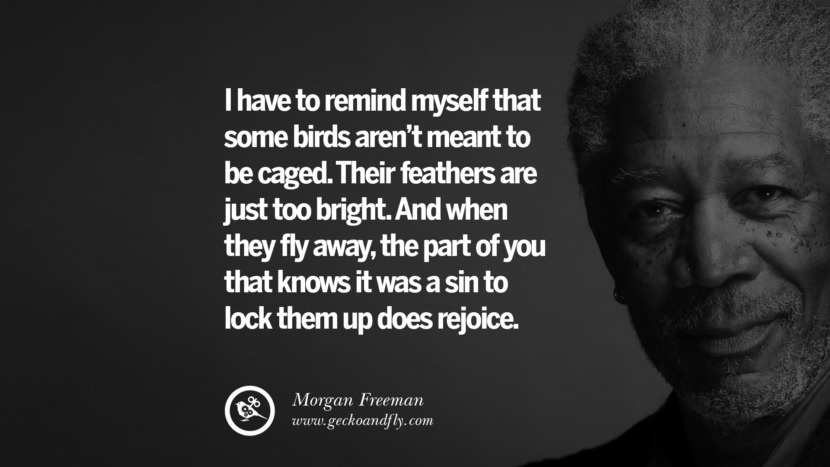 I have to remind myself that some birds aren't meant to be caged. Their feathers are just too bright. And when they fly away, the part of you that knows it was a sin to lock them up does rejoice.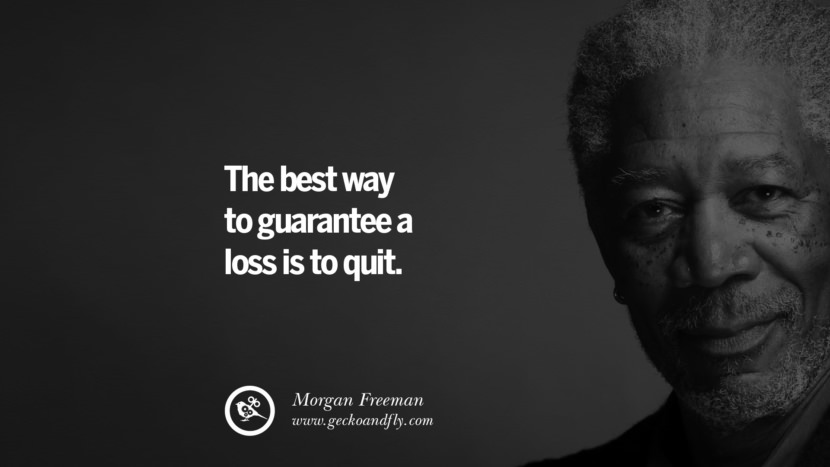 The best way to guarantee a loss is to quit.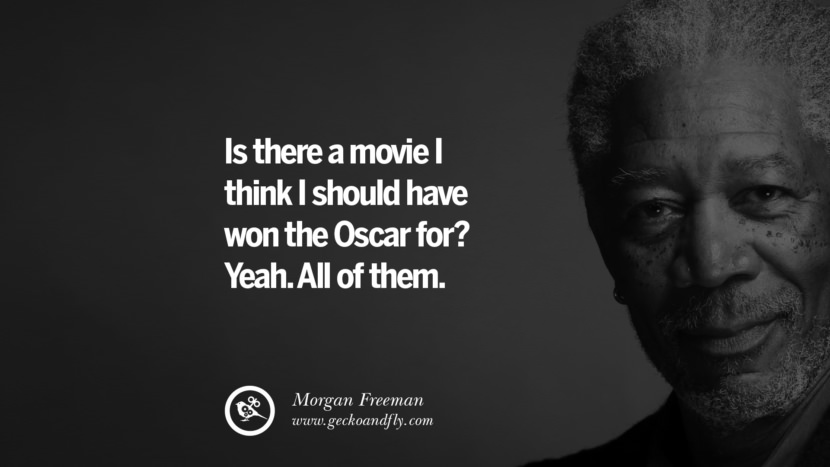 Is there a movie I think I should have won the Oscar for? Yeah. All of them.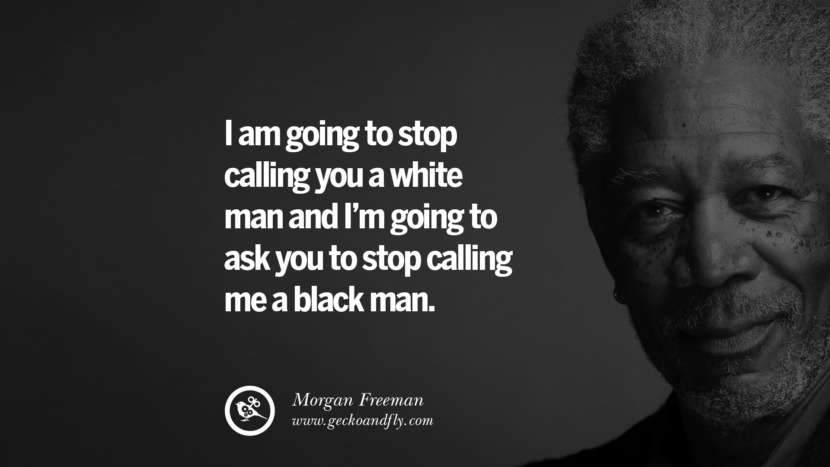 I am going to stop calling you a white man and I'm going to ask you to stop calling me a black man.
Top 10 Morgan Freeman Performances