Stan Lee, born Stanley Martin Lieber, December 28, 1922, is an American comic-book writer, editor, publisher, media producer, television host, actor, and former president and chairman of Marvel Comics. At the age of 90+, Stan Lee is more youthful than any living zombie.
🤣😍😂 20 Inspirational Quotes on Life, Death and Losing Someone
Stan Lee's illness in 2018 at the age of 95 spread quickly causing concern among fans across the world, unfortunately the rumors are true and he passed away and died a peaceful death. He is credited as creating the Marvel Comics characters in the 1960s which introduced more complex characterizations for super-heroes. He also is credited for popularizing continuity to give the various series a sense of narrative flow and an interrelated common world for the characters.
All Stan Lee Marvel Cameos ( Total 26 )
The legend is Stan Lee, responsible for most of the characters within the Marvel universe. He has appeared in most of the Marvel cinematic universe movies since the year 1989, starting with The Trial of The Incredible Hulk. In this video we see every single cameo he has been up to in Deadpool in 2016.
The Trial of The Incredible Hulk (1989)
X-Men (2000)
Spider-Man (2002)
Daredevil (2003)
Hulk (2003)
Spider-Man 2 (2004)
Fantastic 4 (2005)
X-Men: The Last Stand (2006)
Spider-Man 3 (2006)
Fantastic 4: Rise of the Silver Surfer (2007)
Iron Man (2008)
The Incredible Hulk (2008)
Iron Man 2 (2010)
Thor (2011)
Captain America: The First Avenger (2011)
The Avengers (2012)
The Amazing Spider-Man (2012)
Iron Man 3 (2013)
Thor: The Dark World (2013)
Captain America: The Winter Soldier (2014)
The Amazing Spider-Man 2 (2014)
Guardians of the Galaxy (2014)
Big Hero 6 (2014)
Avengers: Age of Ultron (2015)
Ant-Man (2015)
Dead Pool (2016)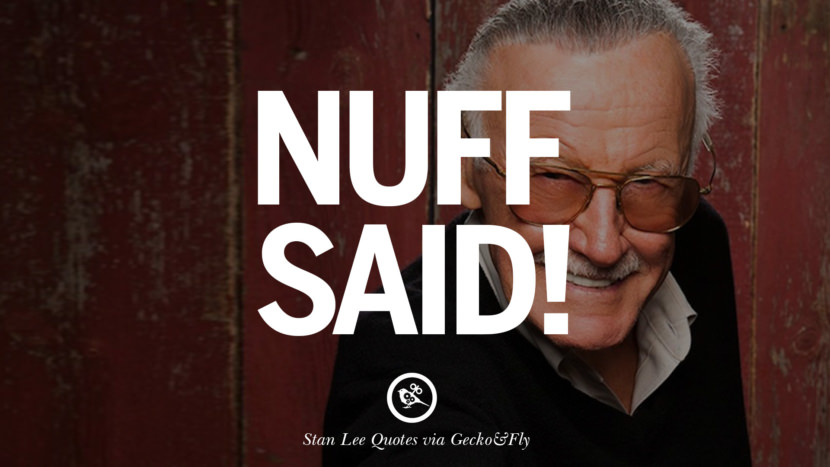 Nuff Said! [ Closed most fan letters or personal contributions by using his trademark catchphrase – Nuff Said! ]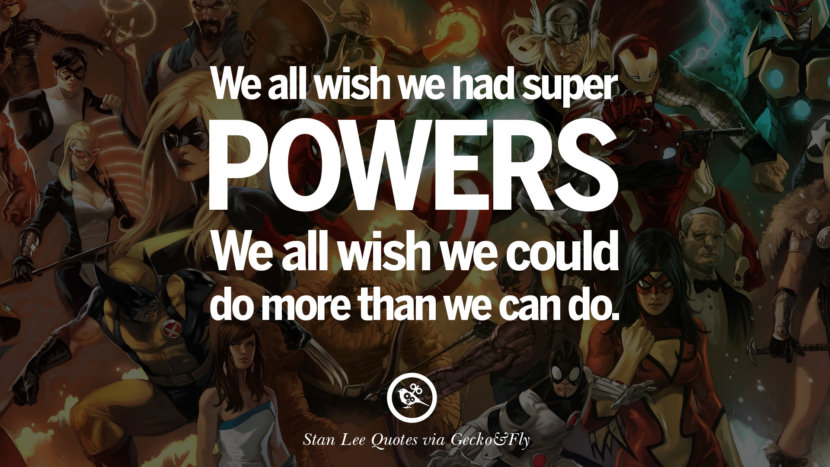 We all wish we had super powers. We all wish we could do more than we can do.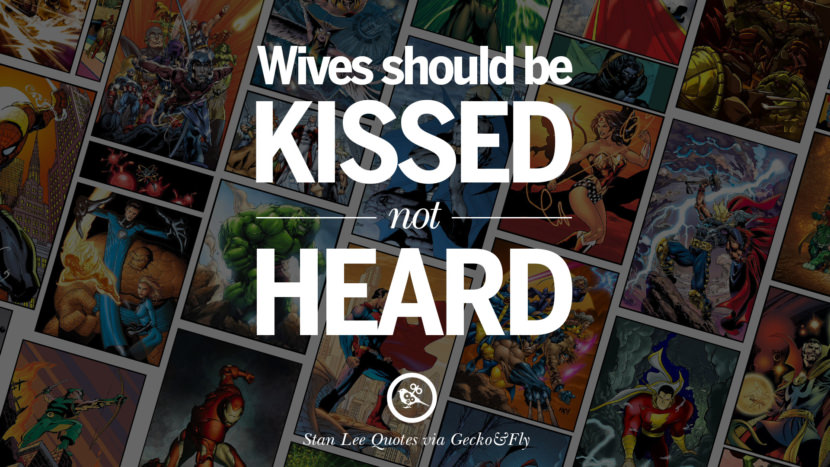 Wives should be kissed, not heard.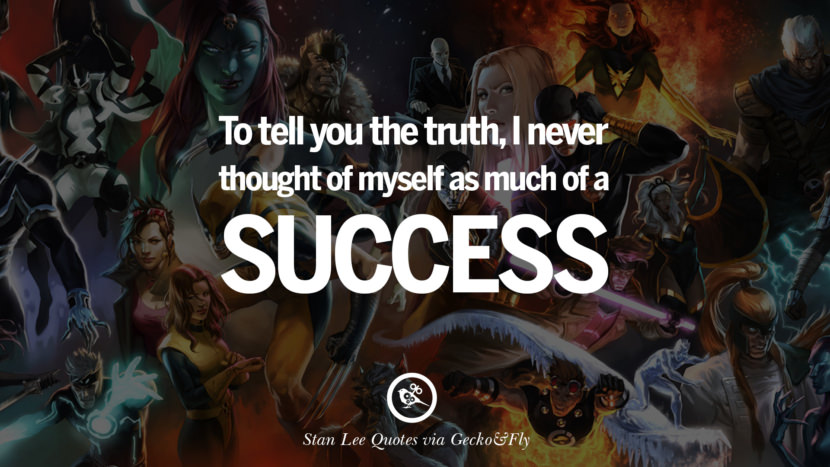 To tell you the truth, I never thought of myself as much of a success.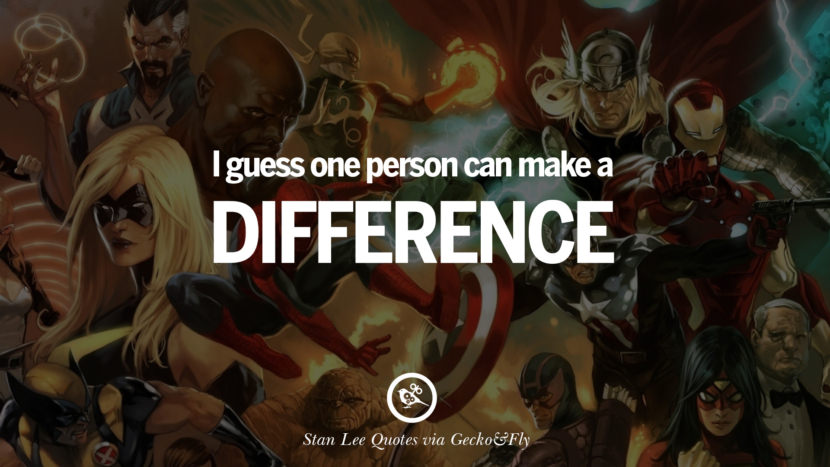 I guess one person can make a difference.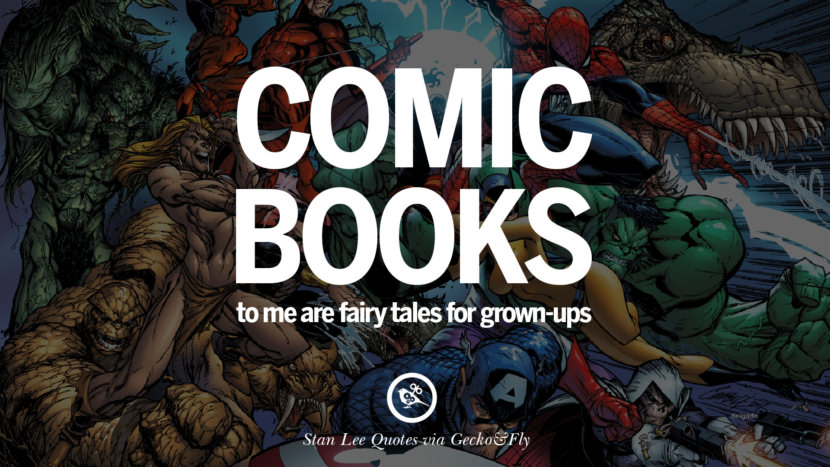 Comic books to me are fairy tales for grown-ups.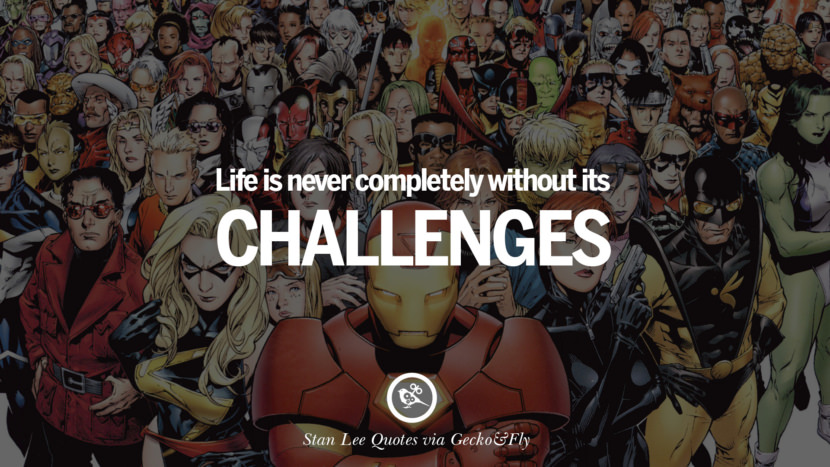 Life is never completely without its challenges.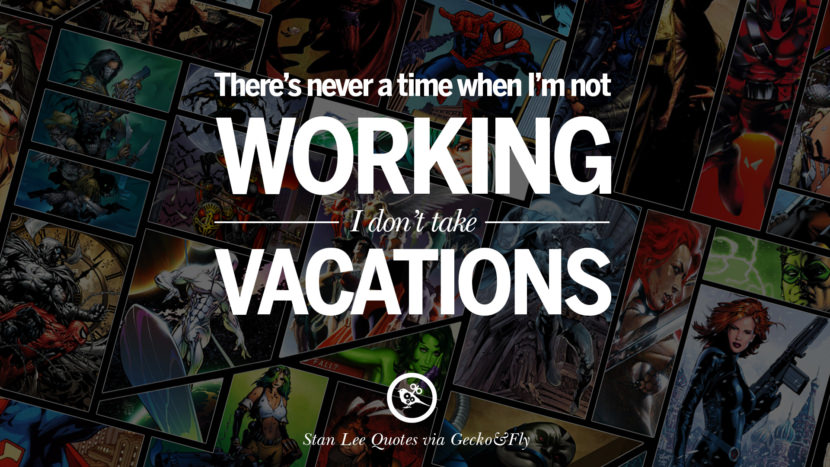 There's never a time when I'm not working. I don't take vacations.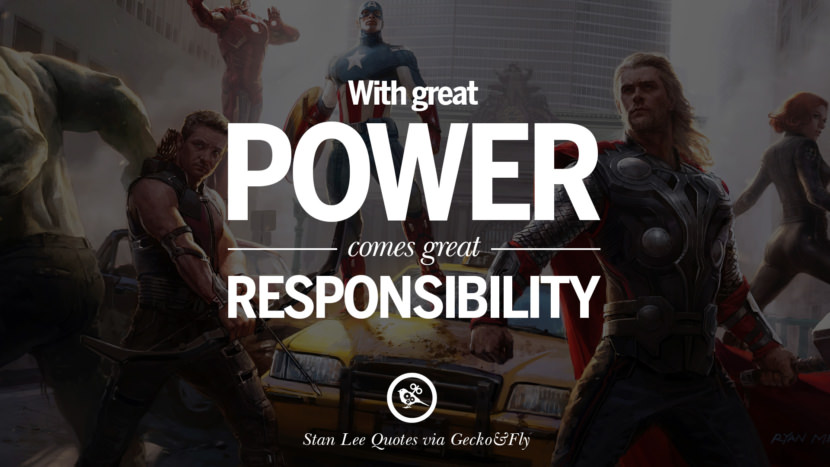 With great power comes great responsibility.

Face front, true believers! [ Often refers to faithful fans as "true believers." ]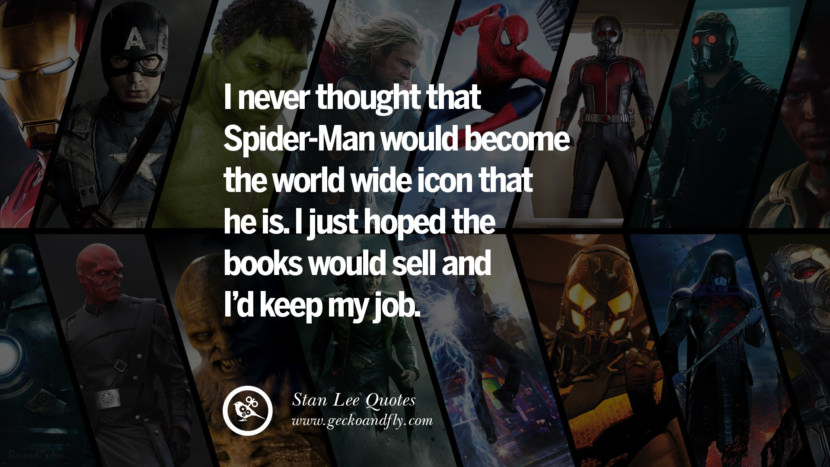 I never thought that spider-man would become the world wide icon that he is. I just hoped the books would sell and I'd keep my job.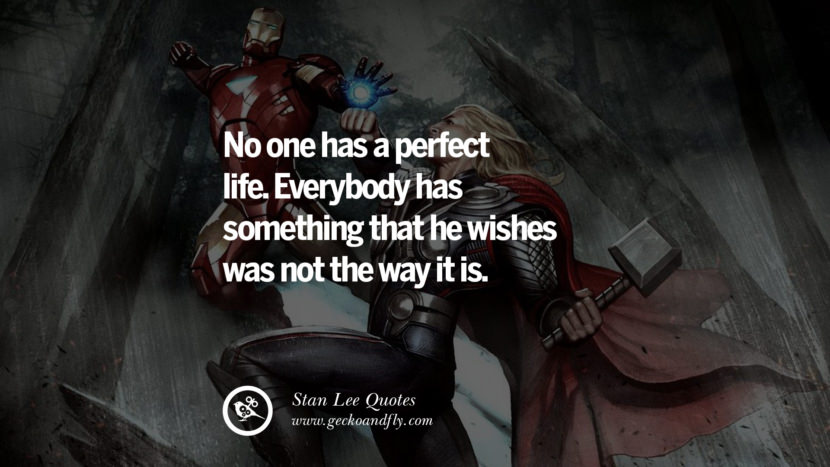 No one has a perfect life. Everybody has something that he wishes was not the way it is.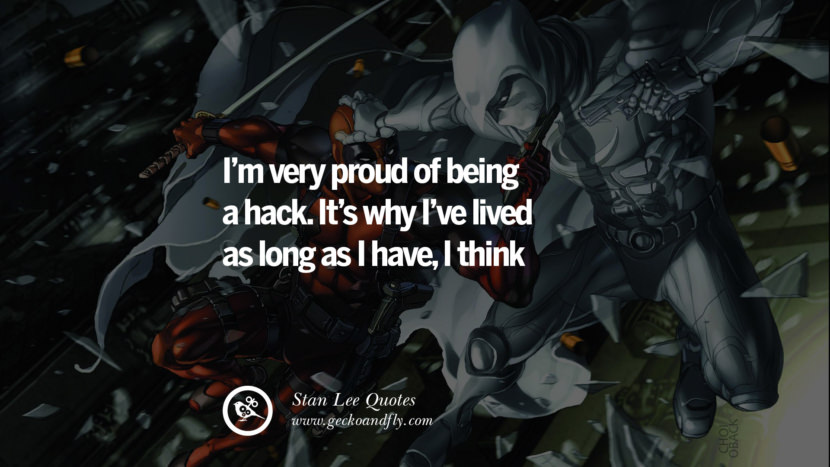 I'm very proud of being a hack. It's why I've lived as long as I have, I think.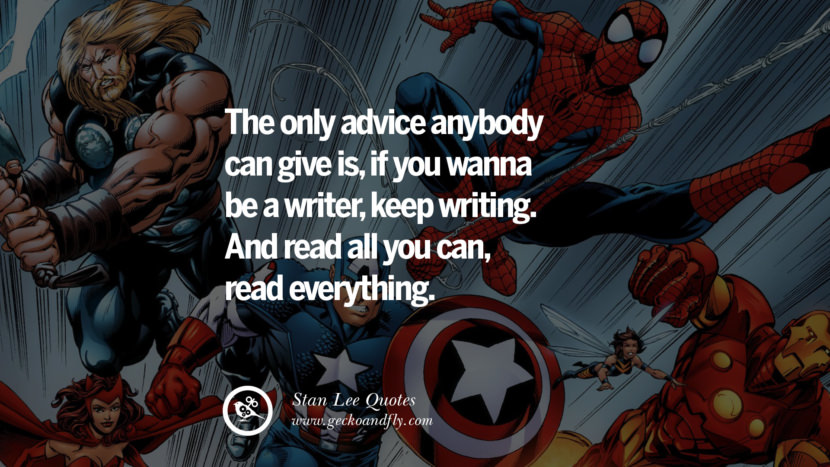 The only advice anybody can give is, if you wanna be a writer, keep writing. And read all you can, read everything.