Are you interested in starting an Ad classified site such as Craigslist or KSL Classified? We have been doing research on which is the best framework for setting up a classified site. If you are like the many thousands looking for an answer, you will be disappointed to learn that the best system for a directory listing or classified site does not use any type of CMS.
🤣😍😂 10 Quotes On Real Estate Investing And Property Investment
CMS stands for Content Management System, this includes OSclass, WordPress Org, Joomla, Drupal, ExpressionEngine and many more. The correct way to set up a classified site is Ruby on Rails, having said that, you will need a lot of coding knowledge to build it from the ground up, this is not something anyone can perform. Therefore we have shortlisted a few CMS based classifieds for the average joe, they must meet the following criteria.
Good security
Easy to post ads listing
Good coding
Easy to use and navigate
Simple and loads quickly
Pro and Con Using Joomla, OSclass and WordPress as Classified
Based on our many years toying with different CMS, we concluded that our number 1 preference is OSclass, followed by Joomla and the last but not least is WordPress.
OSclass is designed from ground up to be a classified platform, however, the lack of advanced search and filter makes it not an ideal platform for complicated car classified sites. The other drawback is the search, it uses MySQL index to perform search, therefore any word with 2 letters or less will not appear in the search results. For instance, if you search for 'Audi TT', the 'TT' will not be included in the search, thus making the search less accurate. The lack of cache feature is another concern.
Joomla on the other hand comes with advanced search capabilities, it is a CMS that can handle listing pretty well. The only drawback is it relies on plugins and themes, especially DJ-Classified plugin. The user interface for DJ-Classified is pretty much standard, therefore if you are looking for something unique, Joomla might not be the answer.
WordPress is perhaps the worst platform to be used as a classified site. WordPress is designed to be a blog, therefore the way it handles registered users is not as advanced as Joomla or OSclass. The other problem with using WordPress is the theme doubles up as the classified extension, making changing design almost impossible in the near future. The good thing about WordPress is the huge number of plugins available.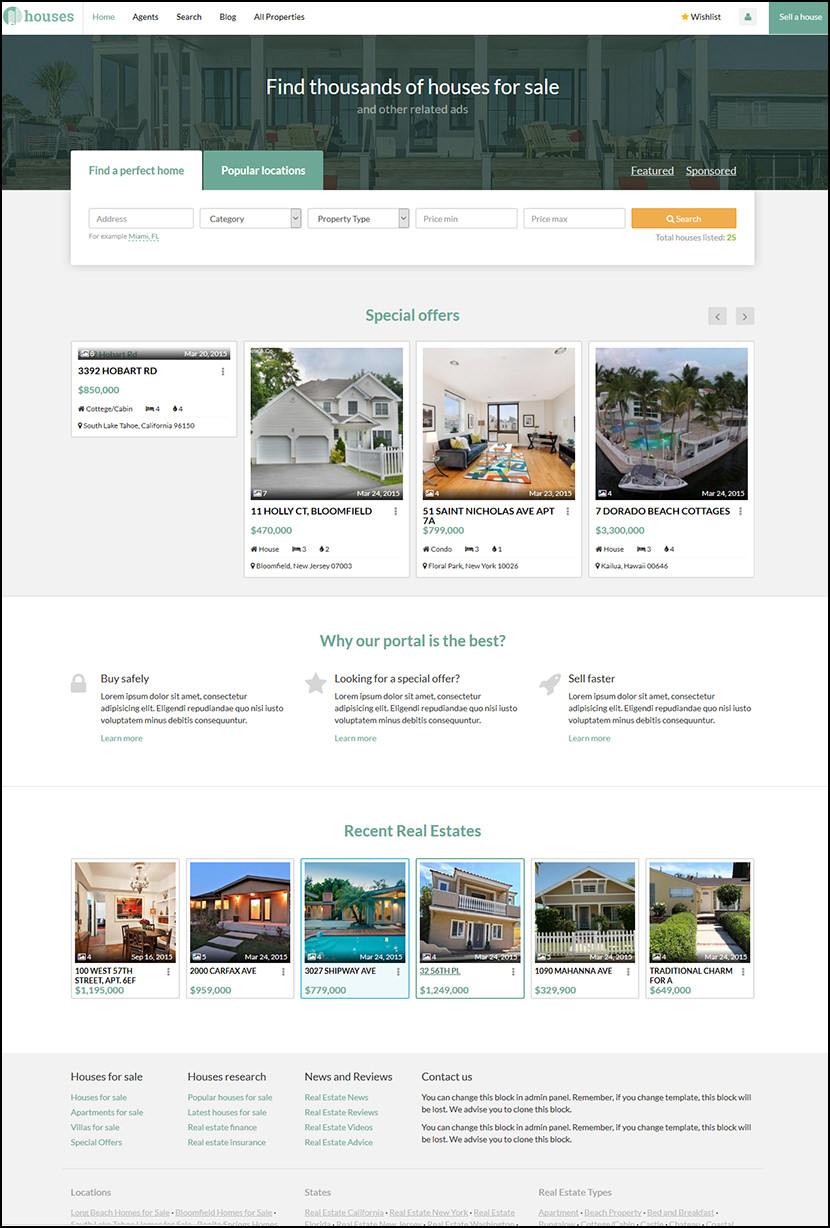 Subrion is an open source content management system that allows you to build websites for any purpose. We create our software solutions on top of Subrion, so you get its full power, including the access to the tons of free plugins & templates.
And what's much more important – you become a part of an active geeks community passionate about great ideas and open source software development. The software is free, however, the extensions are not, thus making it compulsory to purchase the extension.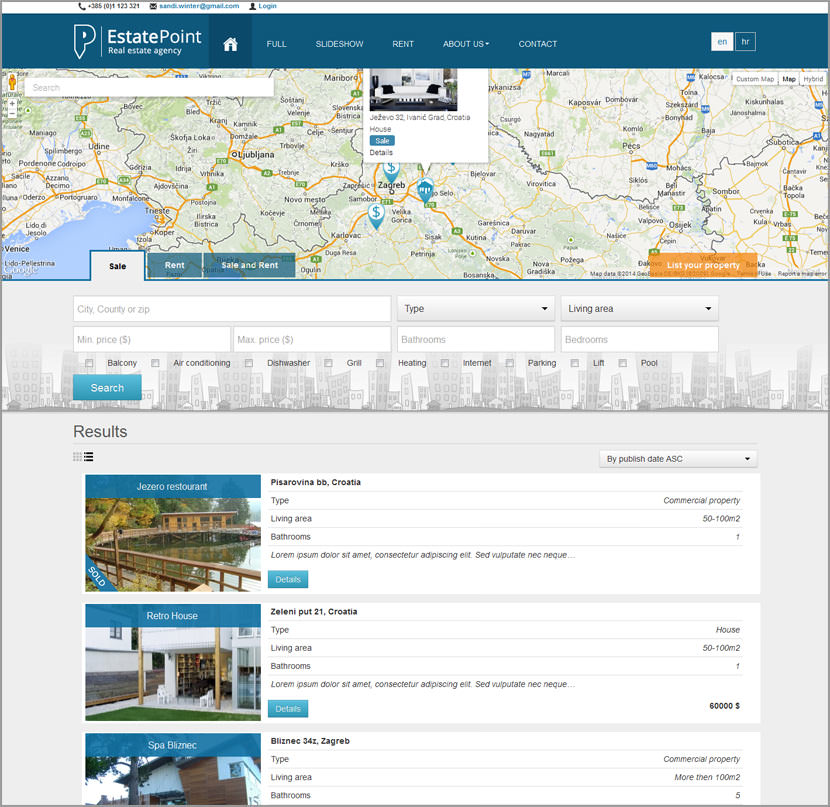 Modern real estate portal application built with multilingual support in mind, robust, user-friendly and easy-customizations. has a purpose to showcase property listings, custom fields for properties amenities and easy template-ing. Backend is fully responsive so no matter what device you use, it always looks nice! Elegant content management system with logical page structure is also embedded.
↓ 03 – Bootsnap Classic | OSclass | Discontinued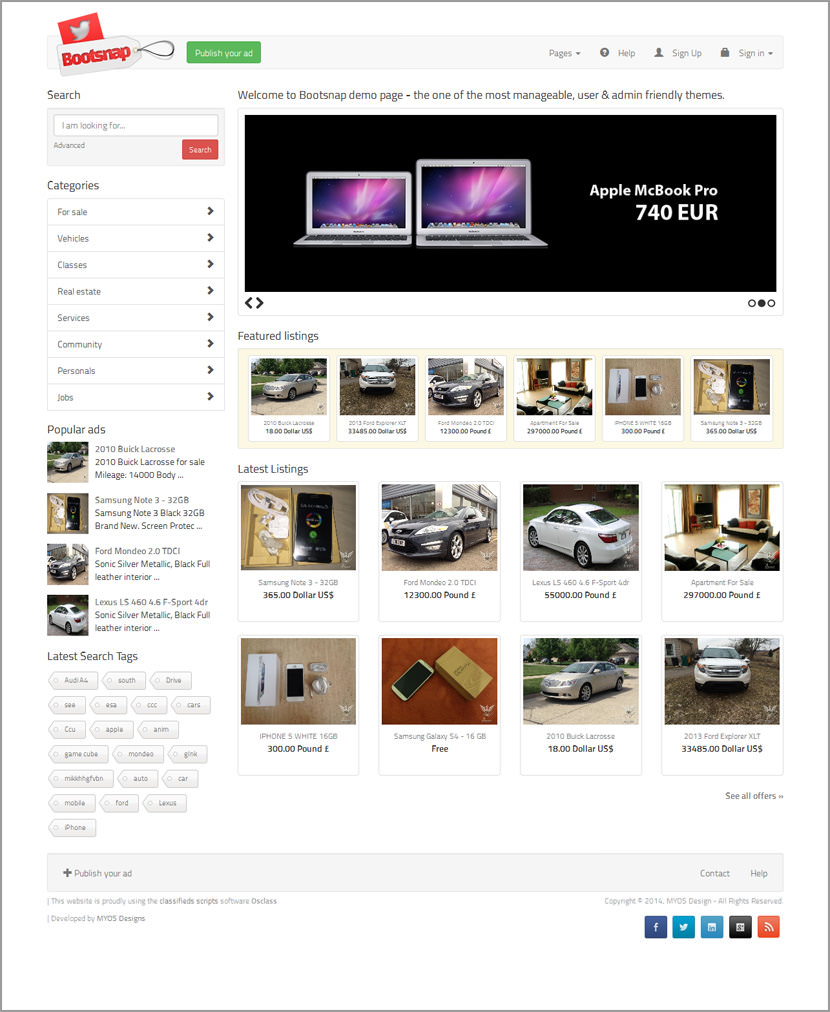 Bootsnap is a simple, clean, and responsive template for OSclass. What we like about this OSclass design is the simplicity. It is snappy and has the correct user interface.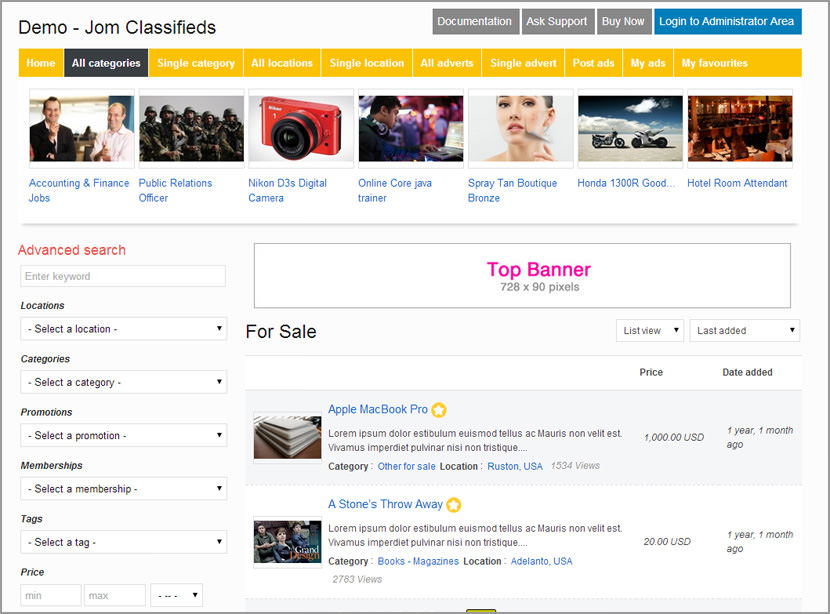 Jom Classifieds is a powerful classifieds extension for Joomla! 2.5 & 3.X websites. "Jom Classifieds" is a Joomla! based extension which helps to build your own classifieds website in minutes. The extension is completely designed in the inspiration of top level classifieds sites like "olx", "locanto", "quickr", etc. So, we do challenge, none other than this extension can complete your expectation.
↓ 05 – JM Joomads | Joomla | USD99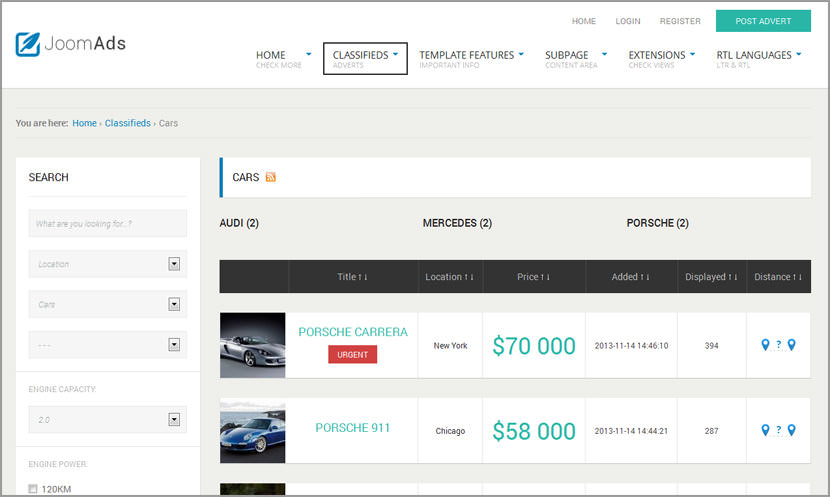 Simply the best classified Joomla portal! We love this template and its light design though some of our staff members would still stay with the previous classifieds release – JM-Joomclassifieds, it's your difficult choice :) Look at each template part, all modules details are perfectly worked out! Template buttons, hover effects, modules placed in modern separate white boxes, top menu behavior on scrolling, well thought-out typography to lay emphasis on the most important information that should hit your site visitor and many more!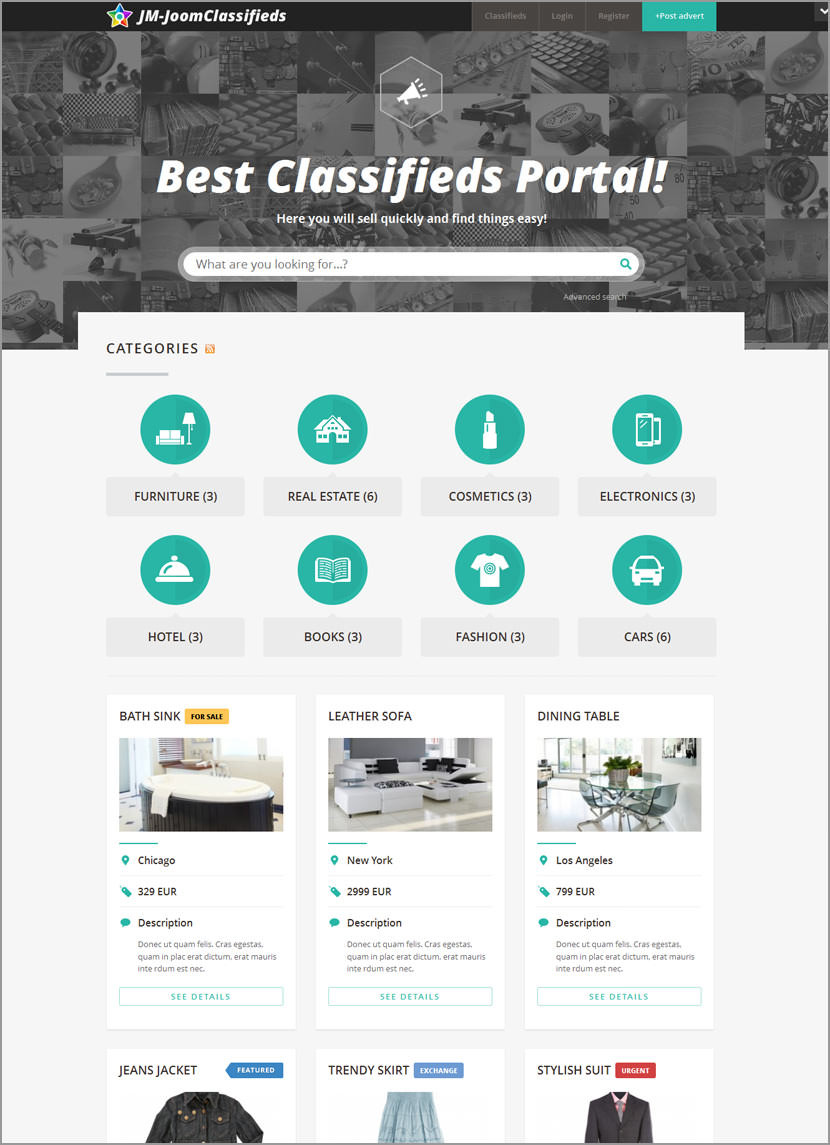 If you ever wondered what is the best solution to build classifieds portal, we found the answer for your business. JM-Joomclassifieds template supports professional DJ-Classifieds component for Joomla, which allows you to easily and professionally build classifieds sections on your website.
Whether you need to create real estate, cars, hotel apartments or any other site with advertisements or you just want to include a classifieds section on your site – this template will meet your requirements. With DJ-Classifieds extension you will be able to create custom fields suitable for each category, custom search options, custom locations, paid ads. And those are only a few settings available in this great extension.
↓ 07 – Real Property | WordPress | USD50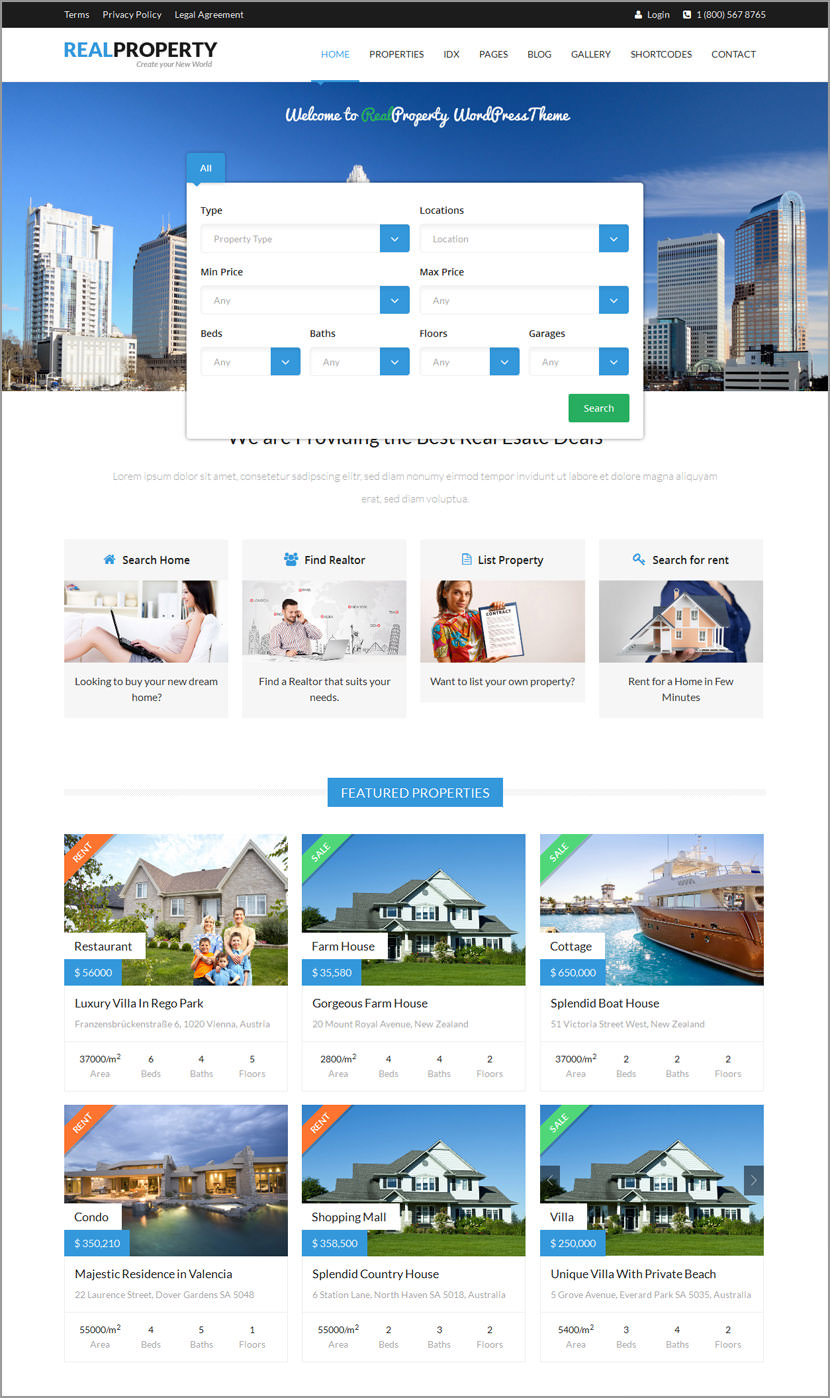 Real Property is a Responsive WordPress Theme for full-feature real estate website and Portal. It has nice & clean design and it adds special integration features like property info, photos, Advanced Search, Google Map with property location markers, simple grid listing, agent login & register, front end property submit & edit, dsIDXpress IDX Plugin support, WPML plugin support, custom widgets, Widgetized Sidebars, numerous templates, visual short-code builder, easy theme options,multiple gallery and blog page designs, easy to use meta-boxes and much more…
↓ 08 – Real Estate Responsive Theme [ Discontinued ] | WordPress | USD50
Real Estate is a Responsive WordPress Theme for full-feature real estate website and Portal. It has a nice & clean design, choose from 20 Flat colors variations, 15 background patterns, 5 header set-ups and boxed or full width versions. It gives unlimited color, font and layout combinations to build an ultimate portal!
↓ 09 – Realia Responsive Theme [ Discontinued ] | WordPress | USD59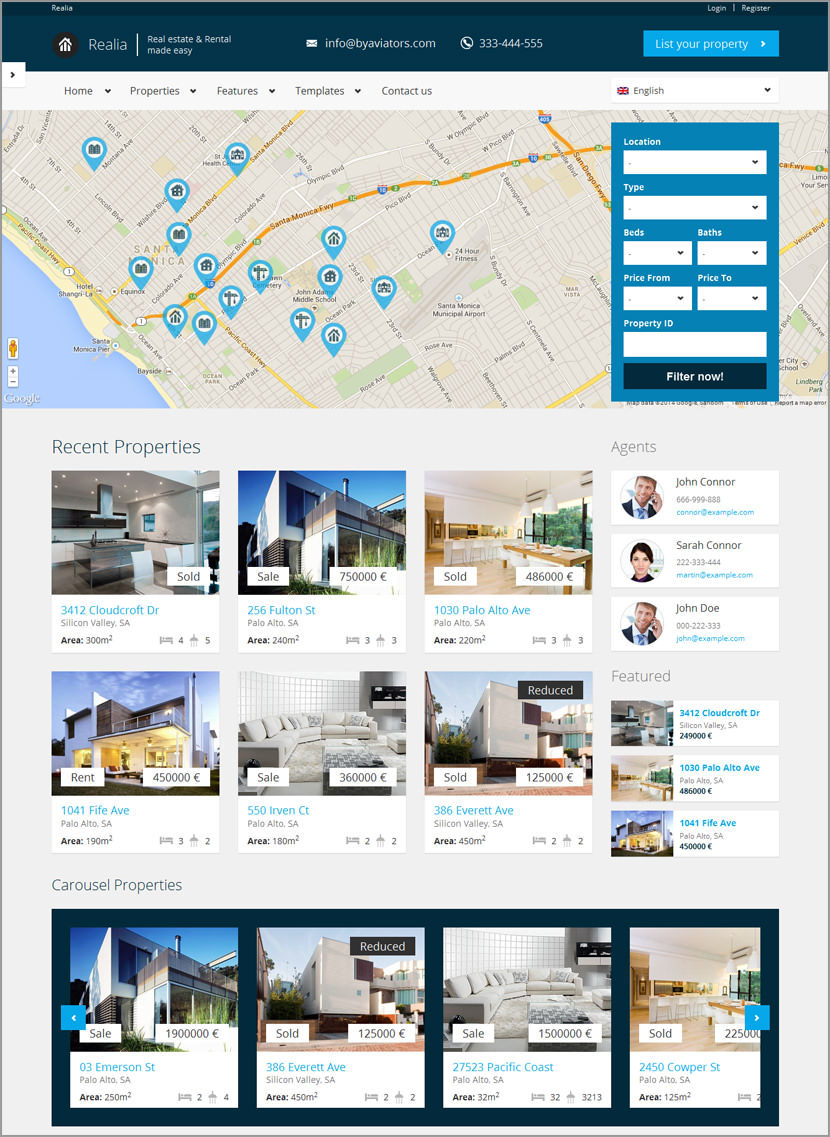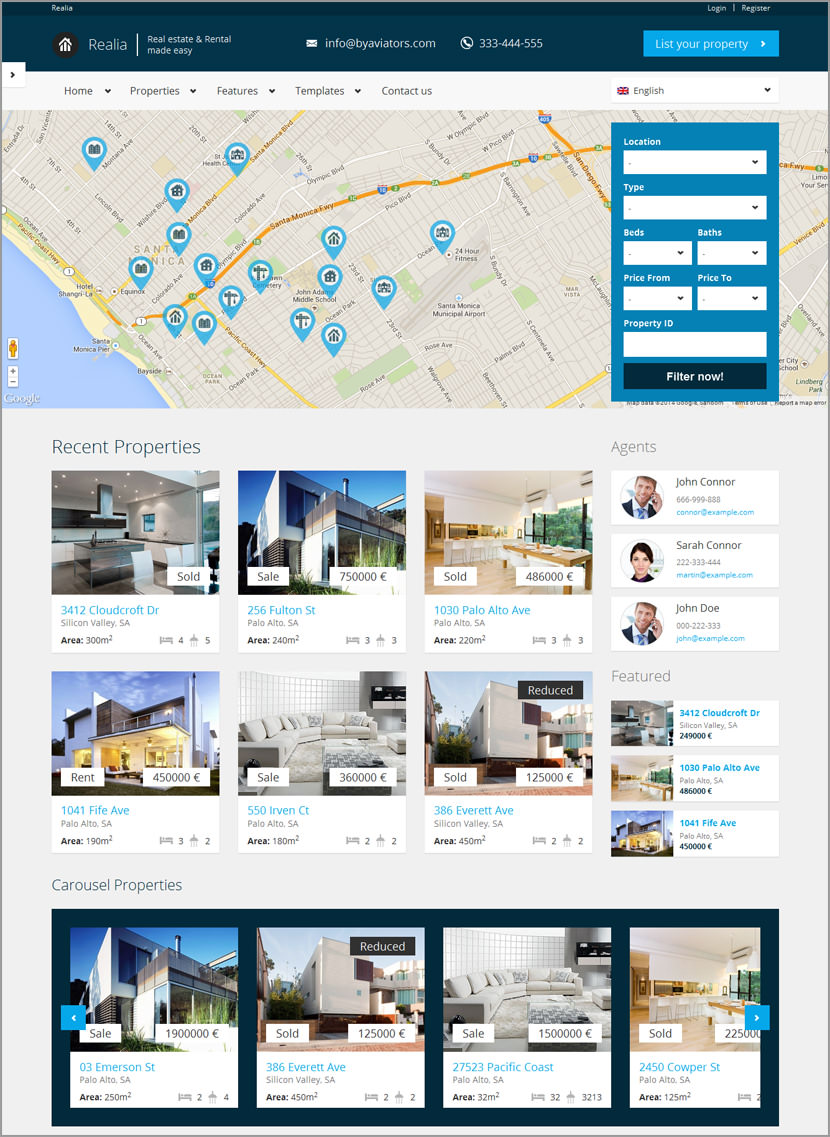 Realia is the Real Estate and Rental Portal template for WordPress. Create your own property portal in an easy way. Realia supports dsIDXpress WordPress plugin and new WP Theme customization API, which allows you to make design changes in real time! Also you can choose from 20 colors variations, 10 background patterns, 3 header setups and boxed or full width versions. It's more than 500+ combinations!
↓ 10 – SpotFinder Directory & Listings [ Discontinued ] | WordPress | Discontinued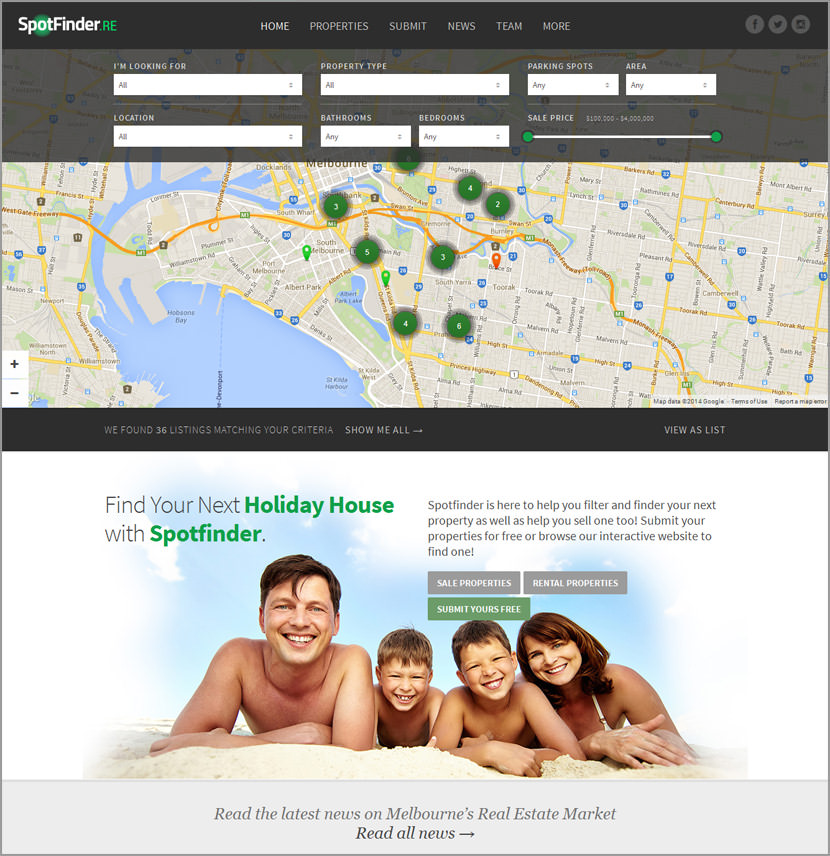 Spotfinder is the ultimate choice when it comes to listings. Featuring customisable search fields you are able to create custom forms and fields and use SpotFinder to list virtually anything. Packed with a custom built front-end submission system, featuring a custom cart and paypal integration, you are able to allow your users to submit their own listings and charge them to do so or to add extras such as more images, more tags, custom fields and a lot more, all with no wordpress backend at all.
↓ 11 – Infinity Premium OSclass Theme [ Discontinued ] | OSclass | USD25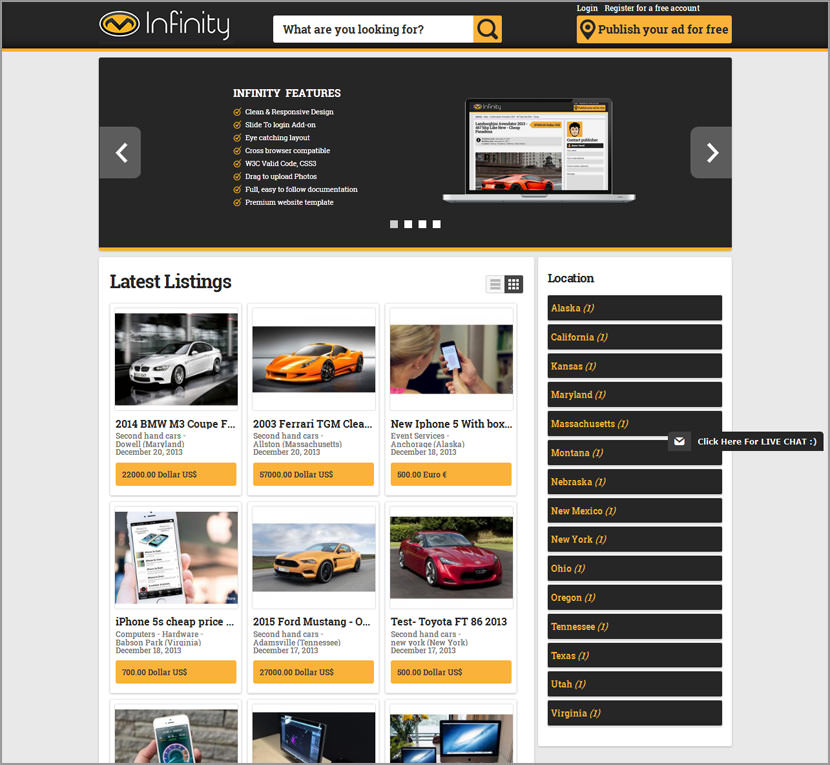 This is the first OSclass that comes with clean, responsive design and most important of all, beautiful design. For USD10, this is the best looking theme by ibtheme.