Before you can send an electronic fax, you will need a portable "USB Fax Modem Dial Up Data Modem" plugged into your desktop or laptop. The RJ11 modem connector does not come with today's modern desktop or laptop, you will have to purchase it. This simple tutorial shows you how to use the build in Microsoft Windows 10 Fax and Scan feature. You'll need a faxing service / number Fax.Plus [ The Best ] to be able to use Windows Fax And Scan.
See More ▼ Microsoft Fax Software – Send Fax Online Via Computer And Email

Windows Fax and Scan [ Wikipedia ] is an integrated faxing and scanning application included in most modern Microsoft Windows OS. The software is not compatible with T.38 technology and cannot be used for internet faxes. With Windows Fax and Scan users with computers that have fax modems can send and receive faxes, and fax scanned documents. Without a fax modem, users can email scanned documents and forward faxes as email attachments from their computer.
A little bit on the background, Microsoft Fax, also called Microsoft at Work Fax (AWF), is the fax component to provide Send-and-Receive Fax capability; sent and received faxes were stored in the same .pst file as other messages, first attempt of unified messaging by Microsoft; also the ability to act as fax server.
Step 1 – Connect a telephone cord to the RJ11 port of the USB modem (not the RJ45 port of the LAN network card) and to an analog telephone line (an RJ11 wall or floor outlet).
Step 2 – Launch the 'Windows Fax and Scan' program, you can search for it via the search bar.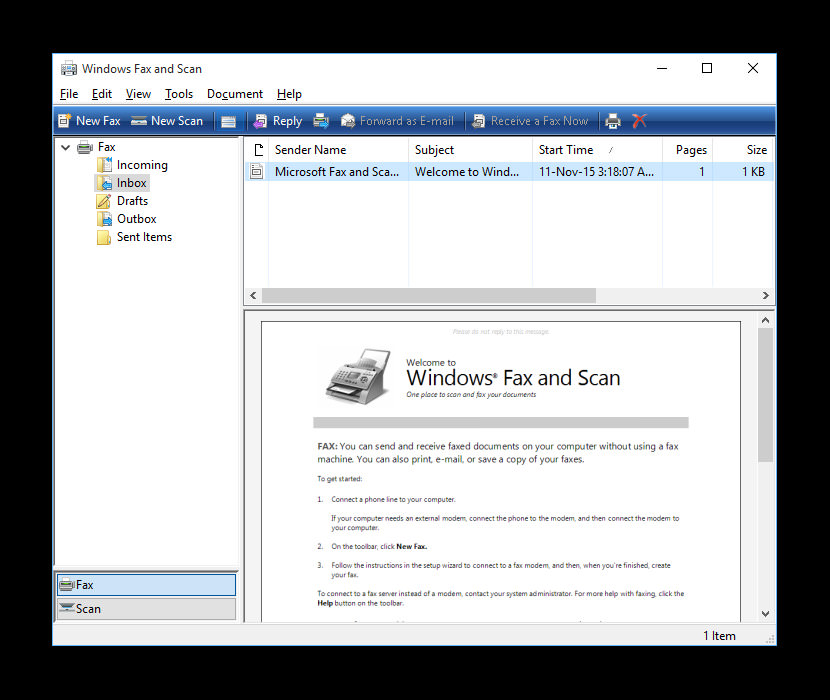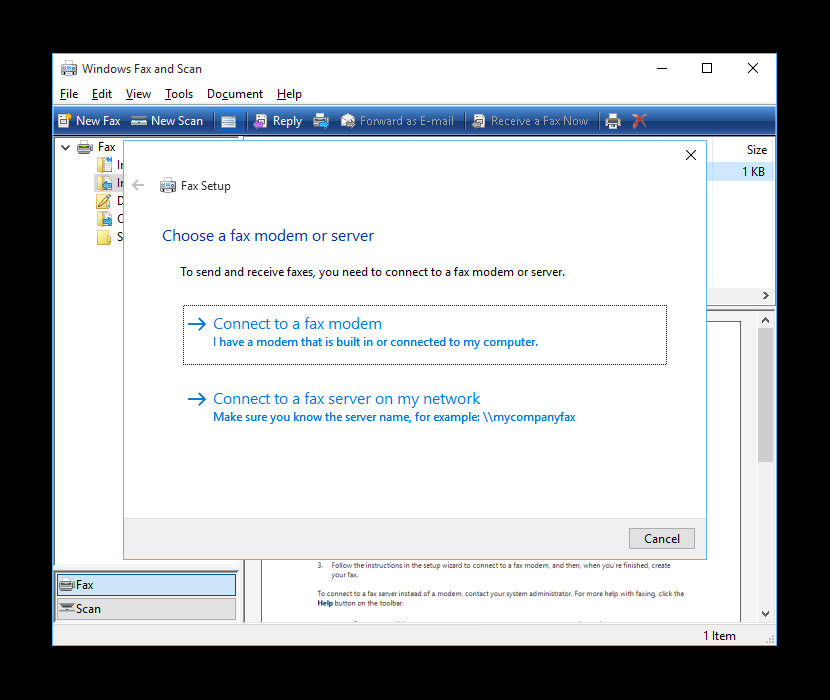 Step 3 – Click 'New Fax', on the Fax Setup page, click Connect to a fax modem.
Step 4 – Type a name for the modem, then click Next. Choose a modem name.
Step 5 – Choose the method for receiving faxes or select I'll choose later; I want to create a fax now. Choose how to receive faxes.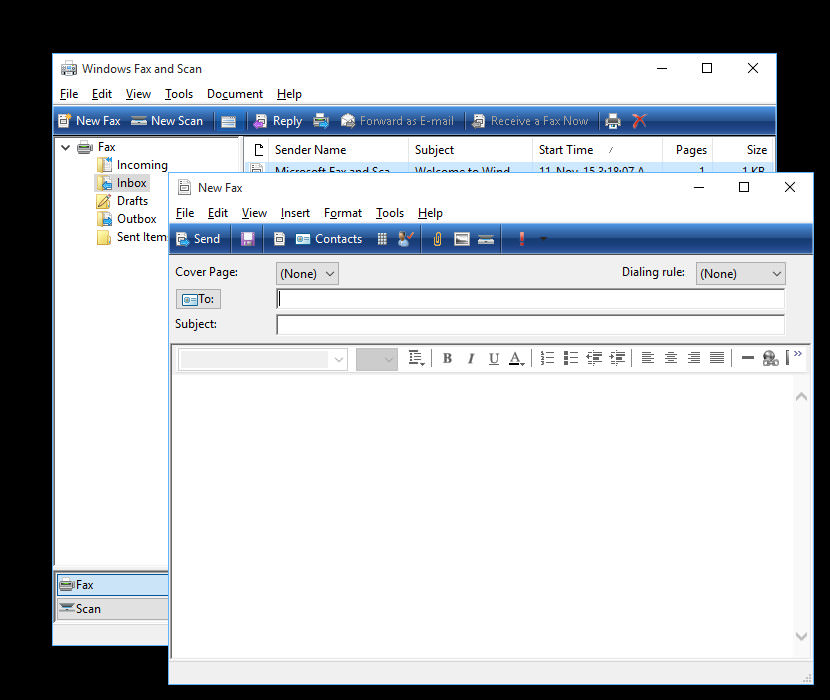 Step 6 – In the New Fax window, enter the recipient's fax number, or click Contacts to add a contact. To fax to more than one recipient, separate the fax numbers or contact names by semicolons.


When the fax is sent successfully, a message displays in the Notification Area. If the fax does not send successfully, click View details. Fix any issues and try again.
Video Tutorial on Windows Fax and Scan
How to setup and configure Windows Fax and Scan in Windows 7 and Windows Vista? The tutorial below is made on Windows 7, but the interface is the same for Windows 10. Windows Fax and Scan turns your PC into a fax machine, potentially saving you money and desk space. When your PC is equipped with a fax modem (or connected to a fax server), it can send and receive documents just like a standalone device. Windows Fax and Scan even includes a handy tool for designing custom cover pages.
How to get a fax number without a landline? Free fax number via Google Voice or to Gmail is not possible, having said that, there are plenty of other good alternatives. For those that doesn't want to spend money on a USB RJ11 dongle, below are 6 amazing sites that offers free fax numbers and services (limited), as usual, they come with ads or limited usage unless you pay a small subscription fee.
Dedicated Toll Free Fax Number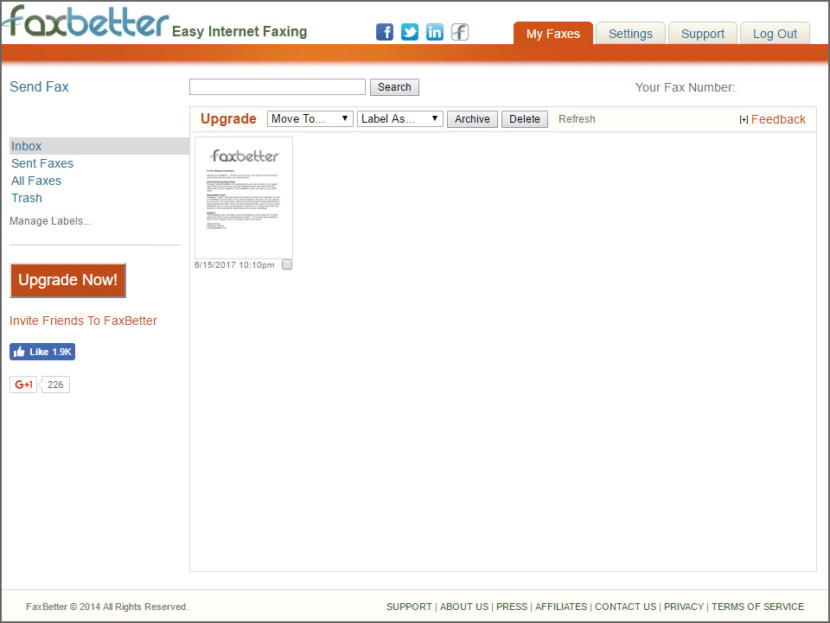 FaxBetter is an Internet service that allows you to send and receive faxes over the Internet without a fax machine. No credit card required to sign up! When you sign up for a FaxBetter account you receive a toll free fax number. When documents are faxed to this number they are emailed to you and appear in your FaxBetter account within minutes. Seamlessly turn your iPhone, iPad or email inbox into a fax machine.
Dedicated toll free fax number. It's yours for life as long as you receive a fax every 7 days.
No credit card required to sign up.
Fax notification emails. Each time a fax arrives you will be sent a notification email immediately.
Enough storage space for around 1,000 pages. Your faxes are always available online at FaxBetter.
Dedicated toll free fax number that never expires. It is yours as long as you have your FaxBetter account.
Send faxes. You can send Pdf, Tif, Word, Excel, Jpg, Html, or Text as an outgoing fax.
Unlimited lifetime storage. They are your cloud based fax backup system.
Includes 20 fax pages received per month.
Access to their "instant" customer service system.
No advertisements on your faxes or on their webpage.
No Ads 30 Days Trial Plan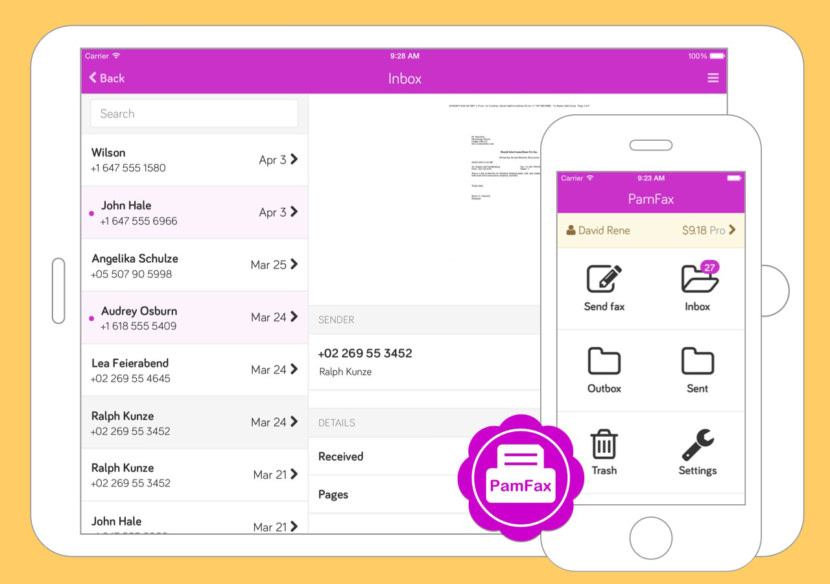 You can use PamFax from a Microsoft Windows PC (Windows XP or later), on macOS (10.6 or later) or on many mobile devices like Android, iPhone or iPad. Centrelink Fax Australia. Why PamFax? Because it is the easiest way to fax worldwide at attractive rates, it has an innovative document processing system and many other advantages. There are 236 countries in their availability list, including satellite, service and mobile numbers.
FREE fax number (unlimited reception, 30 days trial plan)
3 FREE pages after sign up
NO monthly cost & NO ads
NO credit card required to sign up
Low worldwide rates
Address book for easy sending
Add-ons for Outlook and Zimbra
Send/Receive from/to Dropbox, Box, Google Drive, OneDrive
Send/Receive Fax To Smartphone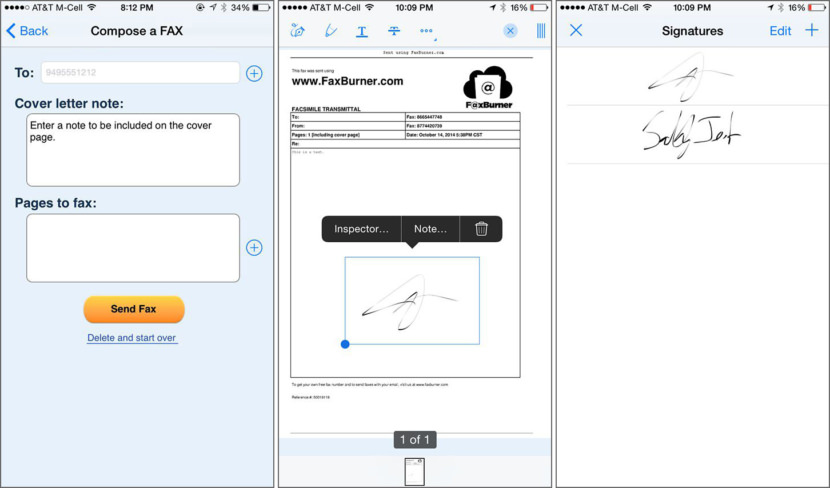 Get the free iPhone fax app to send and receive faxes with your iPhone. 100% FREE! Just sing up to get your free IRS fax number.
Get the free iPhone faxing app that lets you receive faxes directly on your iPhone. Turn your iPhone into a fax machine.
Get a fax number that you own for 24 hours
30 Day Free Trial (Cancel Anytime)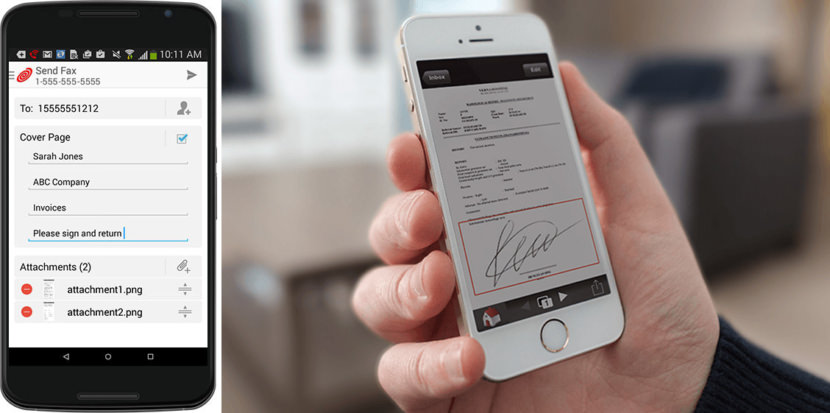 eFax enables you to send and receive faxes via email or online. With eFax, any device connected to the Internet will allow you to send and receive faxes. Your free trial account will automatically roll over into the monthly plan after your trial period has ended. If you aren't satisfied, simply cancel the account before the 30 days is up! Google Fax Number.
With eFax, receiving a fax is as easy as opening an email. You will receive an email with a PDF or TIFF attachment to an email address you specify. You may also access your faxes by logging into your eFax account anytime from anywhere around the world.
US local or toll free fax number
250 send/receive pages per month
Additional pages only $0.10 each
Free account setup
Faxes sent to your email
Digitized signatures tool
Secure online fax storage
International faxing
5. MyFax
30 Day Free Trial (Cancel Anytime)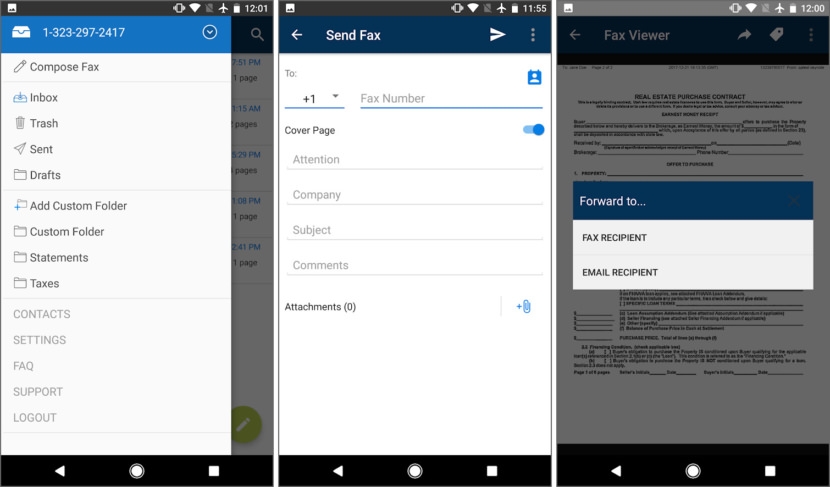 [ Discontinued ] No contract, no hidden fees, no setup fees and cancel anytime. MyFax is an award-winning Internet fax service that lets you send and receive faxes through your email, the web, or smartphone. MyFax provides exceptional value, a great low monthly price, and 24/7 customer support. MyFax lets you send and receive faxes digitally – without printing, scanning, or the hassle of a fax machine. You can send faxes via email, the mobile app or their website.
Whether you run a small business, travel for work and need to fax on the road, or just want an easy solution for occasional faxing, MyFax has you covered. All online faxes work in the United States, South Africa, Canada, Australia, United Kingdom, England, New Zealand, Ireland and the United Arab Emirates.
Local or toll free fax number – NO extra costs if you choose
Send and receive faxes – Includes 200 received & 100 sent fax pages per month
Works with up to 5 email addresses – Share your fax number with 5 email addresses!
No more fax machine, paper, ink, toner, separate phone line for faxing, or costly maintenance.
6. Fax Number UK
Fax To Email Number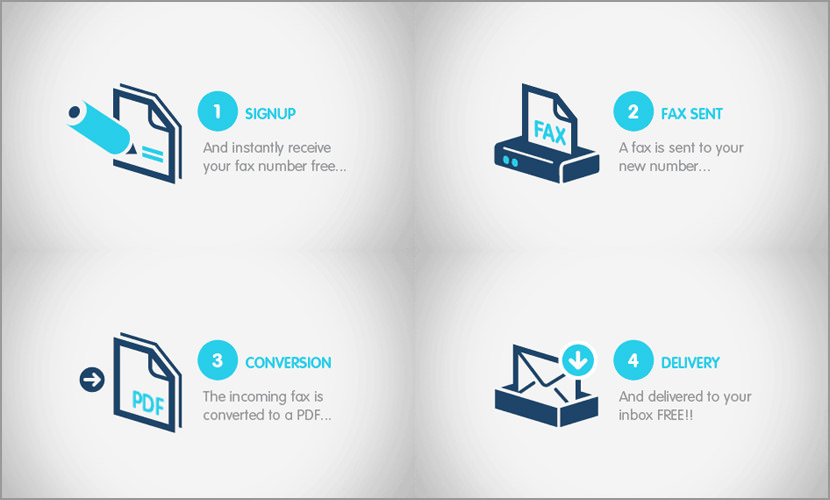 [ Discontinued ] At Fax-Number.co.uk they offer a simple, instant signup process for all your UK Fax to Email, Fax2Email, Fax Number requirements. Their Fax to Email services minimize cost and being eco friendly, Fax to Email, is a perfect solution for both personal and corporate use. Fax number lookup.
Instant & Free Fax Number setup
Free Fax to Email allocations
Eco Friendly Fax Solutions
Receive Faxes in PDF format
Leaders in Fax2Email Services
Solid Fax Service Infrastructure
Save time and money – electronic fax
Unique Fax Number for each employee
Fax to Email UK secure data centre
UK focused Fax to Email service
Receive Fax to Email worldwide
Fax to Email on all email clients
MAC and PC Compatible Fax
How To Choose The Right Online Faxing Service?
A simple step by step guide on how to choose the best online faxing services for your daily needs.