If you run a small firm, say a delivery company or sales related, you might want to know the whereabouts of your staff but don't quite have the resources to pay for a full tracking app. For instance, you need to monitor your security guards' movement, these apps might be useful.
See More ▼ 7 Free Temporary Disposable Email Services To Fight Spam
Know your team's exact location at all times and ensure they are safe and productive. This unique location tracking technology ensures your team is always powered up and there is minimal battery drainage. GPS location tracking turns off after employees clock out and only their clock in and out locations are stored for review at any time. Works great on Android 8.0 Oreo / Android 9.0 [ Popsicle, Pancakes or Pie ] smartphones such as Samsung Galaxy, Huawei Mate, Oppo, Vivo, XiaoMi, Nokia, and also Apple's iOS iPhone.
Android | iOS | Free | 1 Devices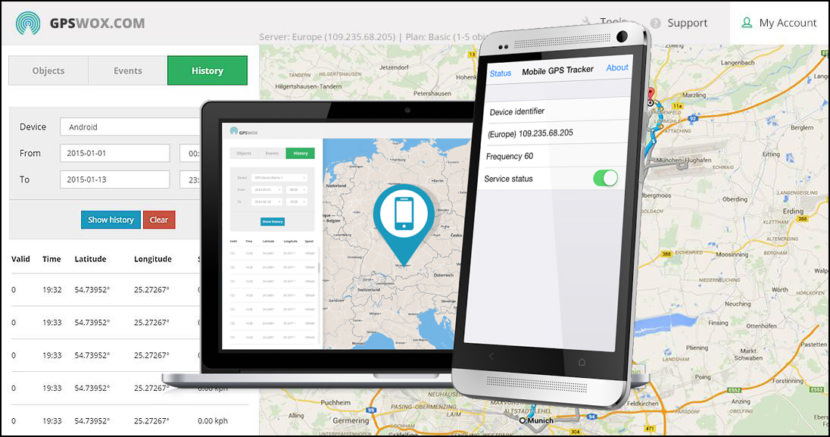 Mobile GPS tracker is perfect for: personal use, family members, travelers, business etc. With Mobile GPS Tracker transform your
Android smartphone to GPS tracking device and use all of gpswox.com features.
Real Time Tracking – track your phone online, view exact address and other info
Geofence Alerts – get alerts when person arrives at work, school, home etc.
Over Speed Alerts – get alerts if person is in vehicle over the speed limit that you consider safe.
History and Reports – view reports with: visited locations, distance traveled etc.
Fleet Management – for business users
2. GPS Phone Tracker
Android | Free | 2 Devices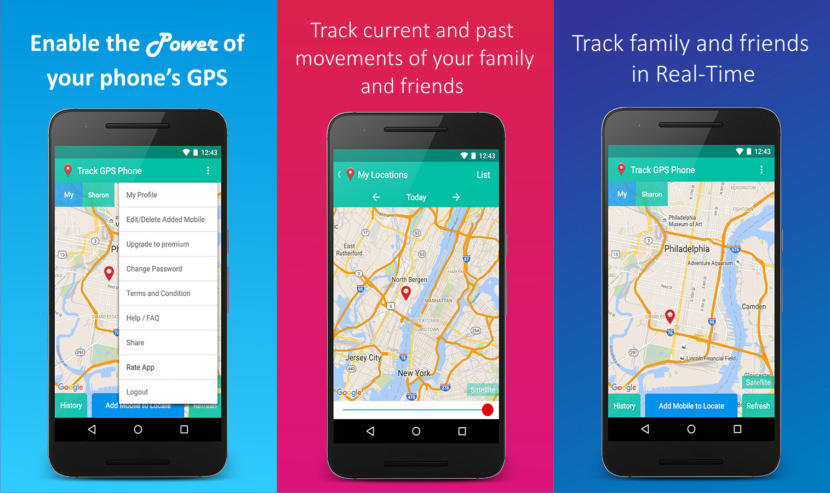 [ Discontinued ] Track cell phones give you very accurate location results, often a radius of a few meters if GPS is on. Install this app on your phone, enable location service and if your phone is lost in future, just login to their website and it will display the last known location of your phone.
Runs in the background; It's the best phone gps tracker.
Works without Internet, uploads the location results when internet is detected
Keep an eye on your on-field employees. It's the track employee app.
3. GridLocate
Android | iOS | Free | 5 Devices | 6 Days History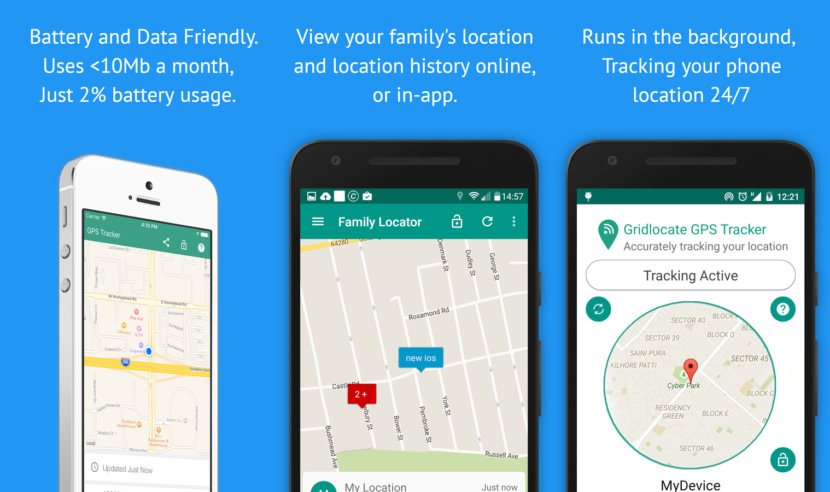 [ Discontinued ] The GridLocate world is your key to reliable GPS tracking. Safe, secure and easy to use, their platform lets you locate people easily using their own GPS connected devices. Families, employers and charities use GridLocate to find people in case of emergency, concern or as a way of tracking their teams. It's FREE to register and track up to 5 devices, and just $10 a month to track up to 10 devices. GridLocate converts your existing mobile phones into GPS Tracking units, making it easy to locate people. GridLocate GPS Tracker features:
Up to date, with real time tracking and up to 30 days of location history.
location_on Easy on your phone battery, using just 2% per day.