Updated: March 2, 2018 / Home » Computer and Internet Security » Basic Security And How To Tutorials
Disposable email address, also known as throwaway email or temporary email redirect service is a useful service when it comes to subscribing unknown newsletter when you are forced to. Temporary email address is a so called anti-spam solution, it is easy to use. Use this email address to sign up for a service you only planning to use once and receive the confirmation e-mail in your temporary anti-spam inbox. There are many methods in fighting spam or junk emails, you can purchase the best anti-spam filter and yet spammers will kept on sending emails to your inbox. For me, the best method is to create a temporary email address, also known as disposable email address. Something like spoofing, only legal.
Related Article ➤ [ Tutorial ] How to Recall, Undo or Unsend Gmail Email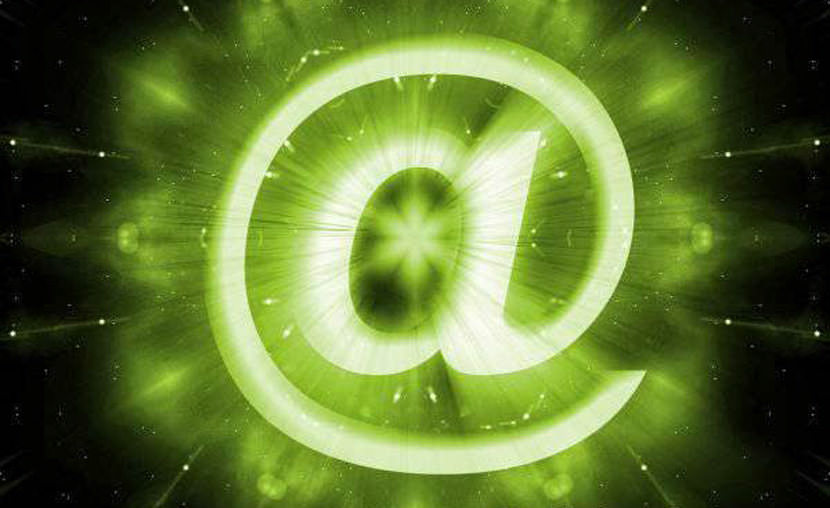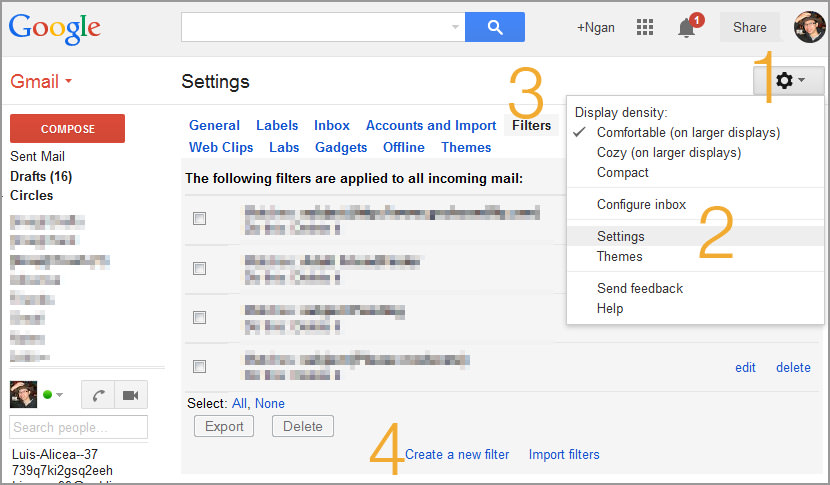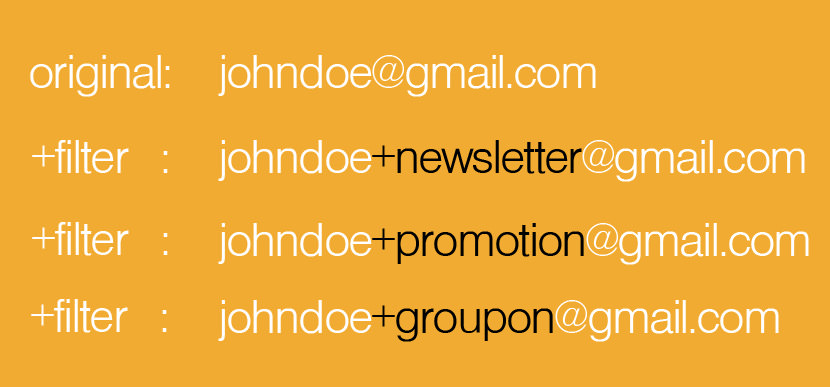 Instant Disposable Google Gmail Addresses. Assuming that you need to sign up for a service by "MakeMoneyOnline" which requires you to first sign up with their mailing list or newsletter, but you're afraid spammers might get your address and spam your inbox with nonsense. We'll call the list "makemoneyonline". Sign up with the list using the address "danny+makemoneyonline@gmail.com". Email to that address will still come to your "danny@gmail.com" address even though the "To:" will include that "+makemoneyonline" in it. Then set up Gmail filters to filter that +makemoneyonline email past the inbox to a specific label.
Step 1 – Click on the 'nut' button
Step 2 – Go to 'Settings'
Step 3 – Click on the 'Filter' tab
Step 4 – Click on the link 'Create new filter'
Gmail doesn't offer traditional aliases, but you can receive messages sent to your.username+any.alias@gmail.com. For example, messages sent to jane.doe+notes@gmail.com are delivered to jane.doe@gmail.com. You can set up filters to automatically direct these messages to Trash, apply a label or star, skip the inbox, or forward to another email account.
It is instantaneous, unlike Hotmail where you have so many steps. The drawback is you can't delete or remove the email address. Furthermore, you might have validation issues this is because all emails are forwarded to the original address, therefore, when you validate the incoming email, CompanyX believes that you are emailing from a different email account, thus denying you access.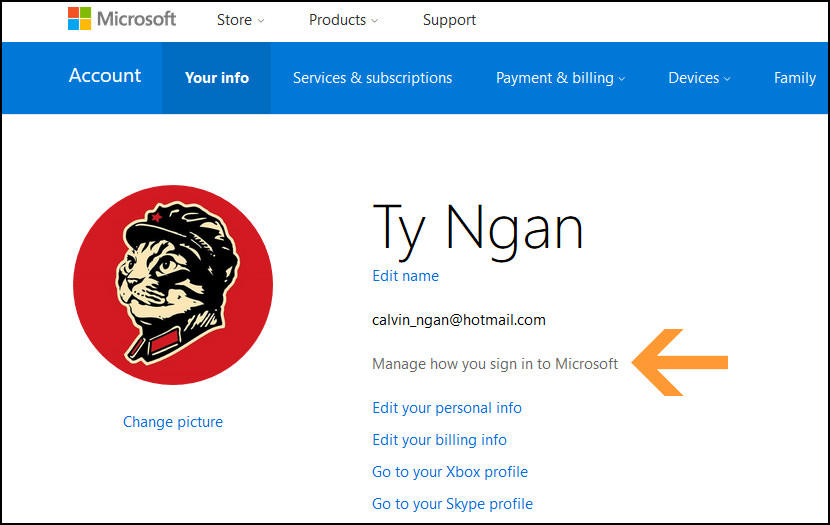 Manage aliases on your Microsoft account! You can change the way you sign in and show up by adding aliases to your Microsoft account. An alias is an additional account name that can be an email address, phone number, or Skype name. It uses the same inbox, contact list, and account settings as the primary alias. You can sign in to your account with any alias—they all use the same password. Some reasons to use aliases on your account include: You're ready for a new email address, but don't want to lose all your settings and data and if you want the flexibility of having several aliases that share the same subscriptions and inbox.
Step 1 – Sign in to the Microsoft account website.
Step 2 – Select Your info.
Step 3 – Select Manage your sign-in email or phone number.
Step 4 – Select Add email or Add phone number.
Step 5 – Follow the instructions to set up and verify your new alias. If you chose Add email, you have the option to use an email address that you already have, or you can create a new Outlook.com email address.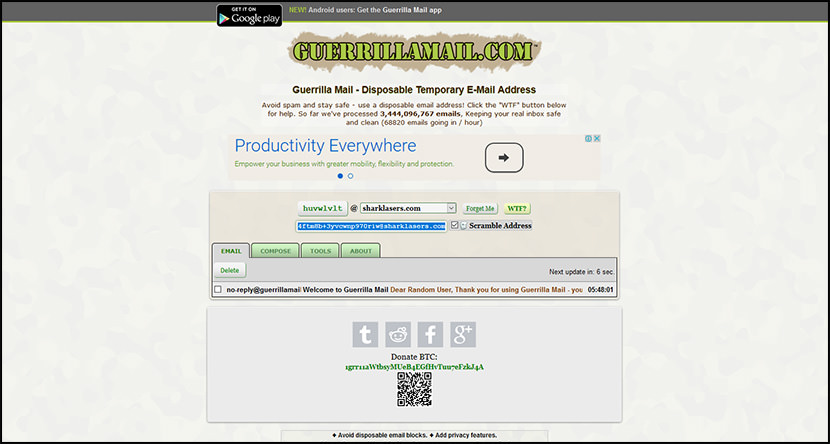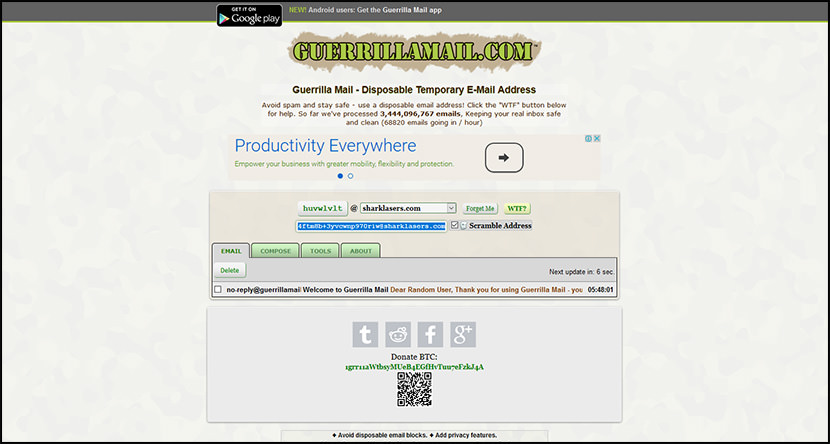 GuerrillaMail let you get a temporary email address for 60 Minutes only, from what I understand, it comes without much limitation, the only drawback is the very short 60 minutes expiry. Avoid spam and stay safe – use a disposable email address!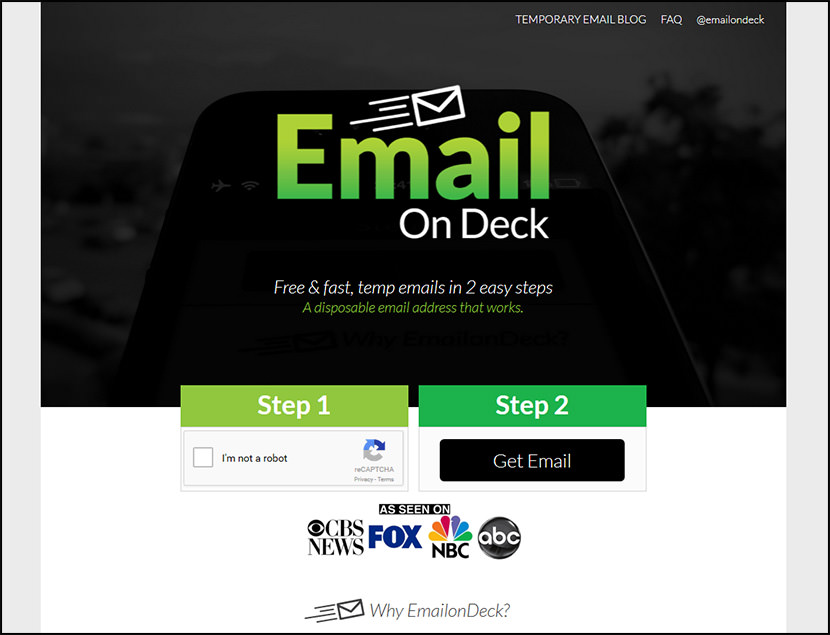 EmailOnDeck.com is the premier site for all things relating to temporary, disposable and throwaway email addresses. We want to help you avoid SPAM, protect your online privacy, and stop you from having to give away your personal email address to every company and person on the internet who insists on you giving it to them. We work hard and will continue to work hard to give you a disposable email address that works with any site or app. We hope to help give you back the control of deciding who you want to give your personal info to. Stay safe out there.
EmailonDeck is always simple and free
Create temp emails fast in just 2 easy steps
Used by professionals all around the world
Protect your privacy by not allowing spam in your personal inbox
Emails are constantly being securely deleted
↓ 05 – TempMail | Free, 1 Hour Only
Tempail provides you with disposable e-mail addresses which expire after 1 Hours. You can sign up to websites, social media (facebook,twitter) and read the incoming e-mails.
↓ 06 – Mailinator | Free / Paid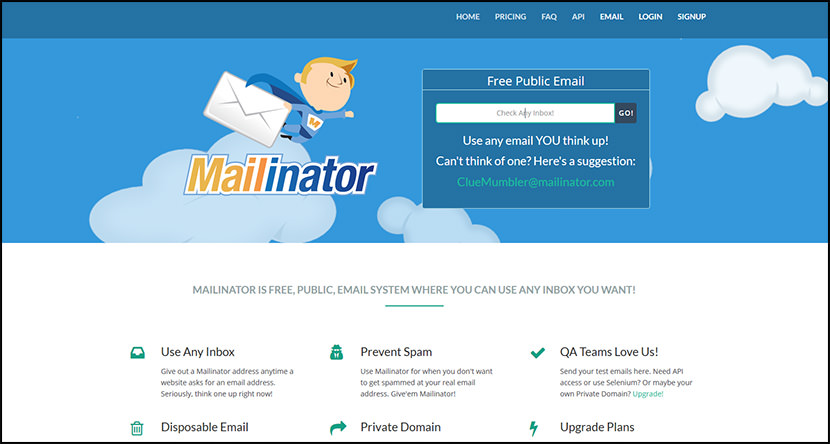 Mailinator is one of the industry's leader and all time favorite, it is considered as the most reliable disposable email service. Some of the limitations are the acceptance of text only emails. The good thing about Mailinator is the ability to choose a unique domain name for your temporary email address. Mailinator is Free, Public, Email system where you can use ANY inbox you want!
Use Any Inbox – Give out a Mailinator address anytime a website asks for an email address. Seriously, think one up right now!
Prevent Spam – Use Mailinator for when you don't want to get spammed at your real email address. Give'em Mailinator!
QA Teams Love Us! – Send your test emails here. Need API access or use Selenium? Or maybe your own Private Domain? Upgrade!
Disposable Email – Mailinator public email is auto-deleted after a few hours. Email to Mailinator is in the public domain.
Private Domain – Attach your domain to Mailinator. Get every email address for your private domain in One, big, (private), inbox!
Upgrade Plans – Upgrade your Mailinator account to get privacy, storage, your own private domain, and API access!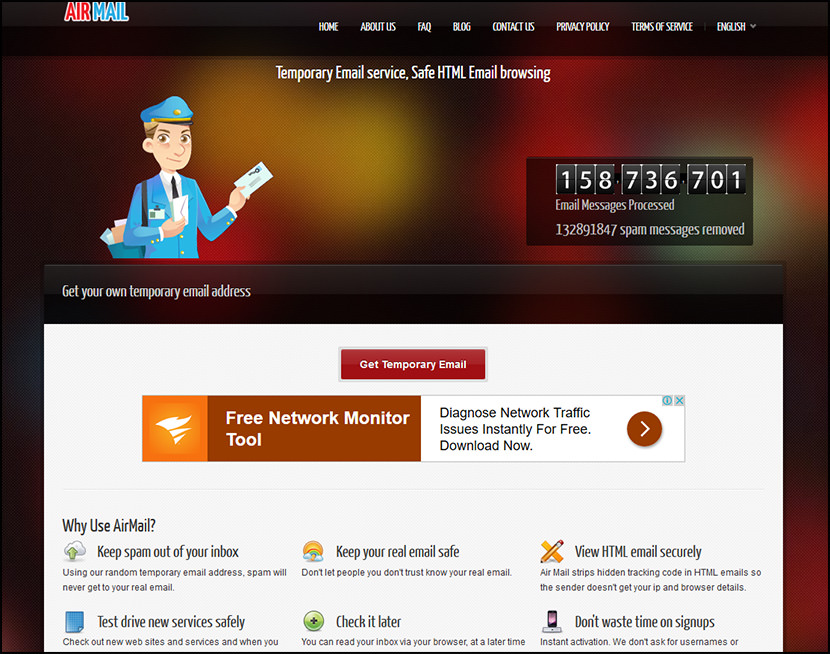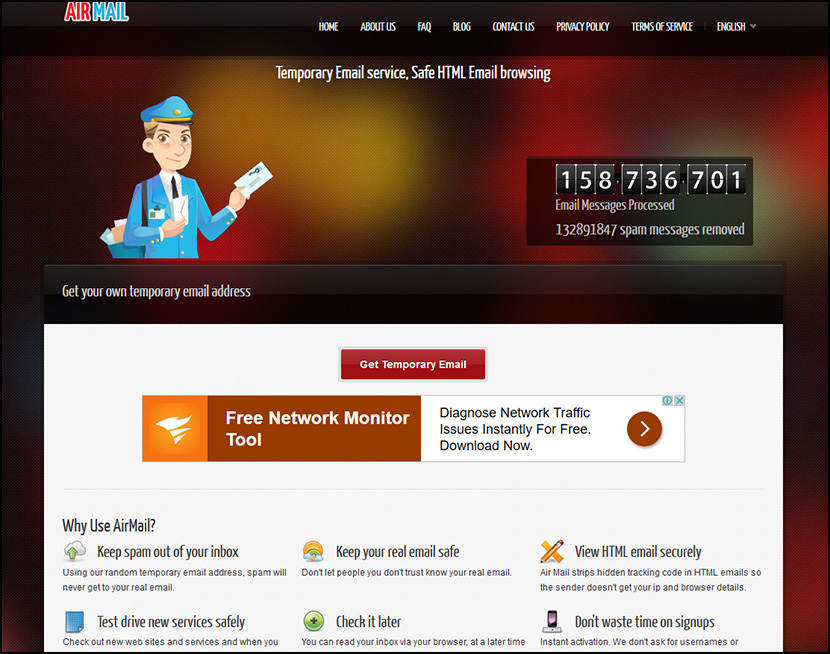 AirMail is a free temporary email service, you are given a random email address you can use when registering to new websites or test-driving untrusted services. All emails received by AirMail servers are displayed automatically in your online browser inbox.
Keep spam out of your inbox – Using our random temporary email address, spam will never get to your real email.
Keep your real email safe – Don't let people you don't trust know your real email.
View HTML email securely – Air Mail strips hidden tracking code in HTML emails so the sender doesn't get your ip and browser details.
Test drive new services safely – Check out new web sites and services and when you are ready, give them your real email.
Check it later – You can read your inbox via your browser, at a later time using a unique URL.
Don't waste time on signups – Instant activation. We don't ask for usernames or passwords