If you own a Small to Medium Business Enterprise, it is important to use a custom email address with your own domain name. There are 2 ways to go about it, you can either use your own web hosting server or subscribe to an email hosting service that will handle all of your email communication, including filtering out spam.
See More ▼ 10 Free Temporary Disposable Email Services To Fight Spam
Other than having the professional look when using your own domain name for email, stopping spam with their cloud database is equally important, you do not want to waste time shifting through scams and phishing emails. Another good reason is user interface, when hosted on your own server, the user interface of the free software is usually not friendly, not to mention it doesn't even have a proper app for your smartphone too.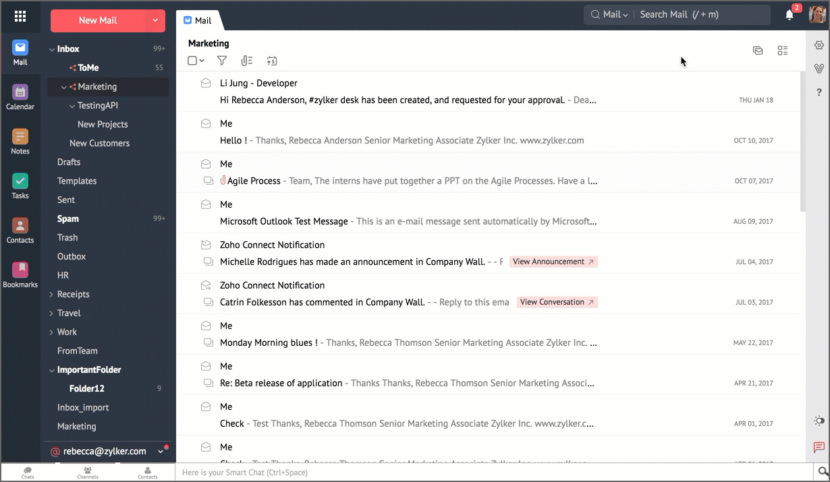 Email designed with business users in mind. Get a custom domain name email for your business. Create unique and professional email addresses for your employees with your company domain. Zoho Mail guarantees you the most wanted availability with the utmost security and privacy to your account via EAR, TLS and TFA authentication.
$1/User/Month [ Basic Services ]
$4/User/Month [ Premium Services ]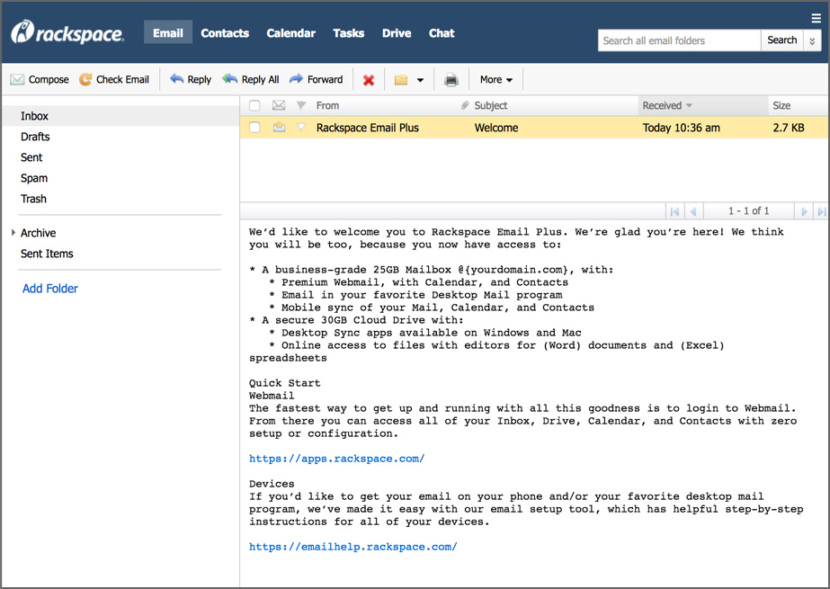 Business runs on email and email often runs on Outlook. Using secure IMAP, Rackspace Email is fully compatible with Outlook (and any other desktop email client); both on Windows and Macs. It also plugs seamlessly into email applications on tablets and smartphones. Business never stops and email has to be accessible from anywhere, at any time.
With Rackspace Email Plus, you'll also get Mobile Sync to keep your email, calendars, and contacts always synchronized with Rackspace Webmail on your iOS, Android, or Windows device.
$2.99/user/month [ Secure email for Outlook, Webmail or Mobile users ]
$3.99/user/month [ Add File Storage, ActiveSync, Office-compatible apps & IM ]
$6.99/user/month [ With unlimited storage for archived email ]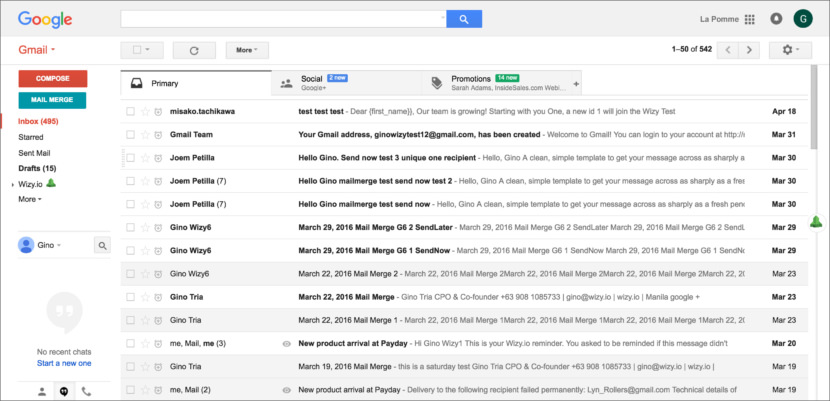 Secure, private, ad-free email for your business. Gmail Business keeps you updated with real-time message notifications, and safely stores your important emails and data. IT admins can centrally manage accounts across your organization and devices. Get a custom email @yourcompany. Build customer trust by giving everyone in your company a professional email address at your domain.
Gmail works great with desktop clients like Microsoft Outlook, Apple Mail and Mozilla Thunderbird. Outlook users can sync emails, events and contacts to and from G Suite. Count on Google's ultra-reliable servers to keep your lights on 24/7/365. Automatic backups, spam protection and industry-leading security measures help protect your business data.
G Suite Basic $6/user/month [ Professional office suite with 30GB storage ]
G Suite Business $12/user/month [ Enhanced office suite with unlimited storage and archiving ]
G Suite Enterprise $25/user/month [ Premium office suite with advanced controls and capabilities ]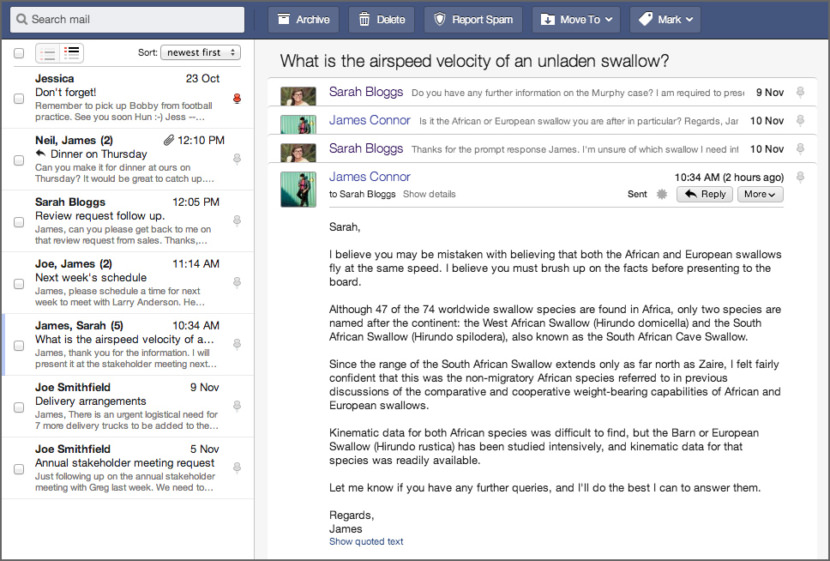 Internet companies use your data as a way to get rich. But it doesn't have to be this way. Take back your privacy and get a better email experience. Use Fastmail in your web browser, on mobile devices, and on desktop apps (Outlook, Thunderbird, Mac Mail).
Breeze through your day with email, calendars, and contacts all in one app. Seamlessly import your data. Keep your life organized with a full-featured inbox. Use your custom domain, and own your email address forever. Get more addresses with aliases, where you can put anything you'd like before @yourdomain.com.
Fastmail Standard – $5/user/month [ Email for home or work with more storage. Use your own domain ]
Fastmail Professional – $9/user/month [ The best plan for teams of five or more. Topicbox for group email included for free ]
ProtonMail is the world's largest encrypted email company, serving millions of end users worldwide. They protect your communications against modern day cyber attacks. ProtonMail allows you to keep your business email address (you@yourcompany.com). Send and receive encrypted emails both inside and outside of your organization.
Encryption is not an add-on or awkward plugin with menus and extra clicks. End-to-end encryption is enabled by default on all accounts and seamlessly integrated.
ProtonMail Plus – €5/month/user
ProtonMail Professional – €8/month/user [ Unlimited Messages And 2 Custom Domains ]
ProtonMail Visionary – €30/month [ 50 Addresses ]
Was Verizon / Yahoo Business Mail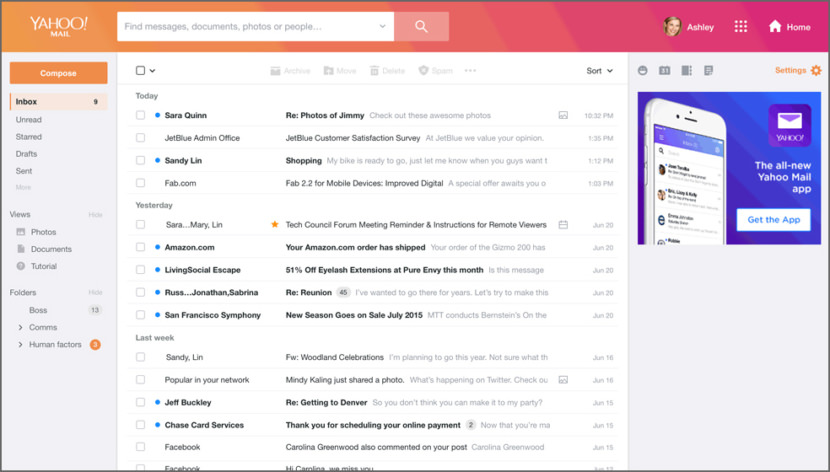 Turbify was Yahoo Business Mail, also known as Verizon Business Mail before they sold it. Most small businesses use personal email for professional use. A business email address gives your brand the edge when communicating with customers and partners. Verizon Business Mail is a low-cost way to build trust online. Get analytics, 1 TB of free storage, and more.
Access your email through the highly-rated Yahoo Mail App. It's a breeze to check in while on the go. Verizon Business Mail uses the leading security technology to help keep you safe online. Never worry about email protection again because SSL encryption keeps it secure. They block 15 billion+ spam messages daily. Their technology is constantly improving to block spam and other malicious emails you do not want to see.
1 Mailbox – $3.19/Mailbox/month
5 Mailboxes – $1.59/Mailboxes/month
10 Mailboxes – $1.19/Mailboxes/month
7. Microsoft Outlook Premium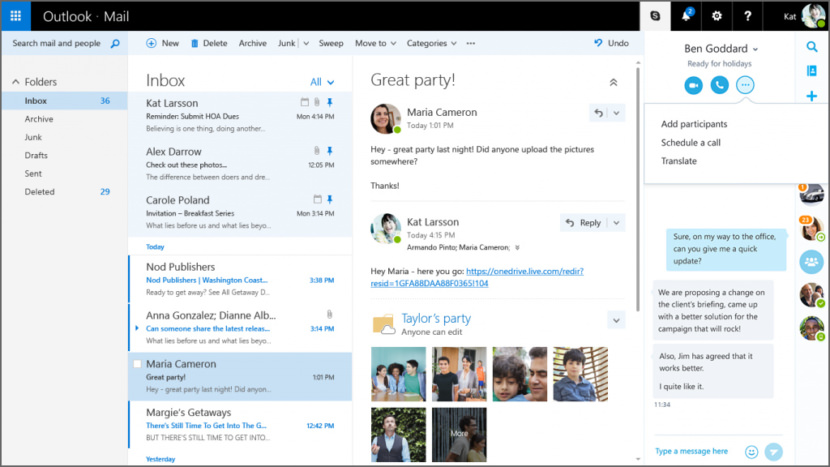 [ Discontinued ] Upgrade to ad-free email and the latest productivity tools with Office 365. Email like a pro with Outlook 2016 and Office 365. When you use your Office 365 subscription to install Outlook 2016, you get these great new capabilities – View and compose emails even when you're offline.
Outlook 2016 syncs your mailbox as soon as you're online again and automatically updates it across your devices. Outlook will perform additional screening of your incoming mail for suspicious content, to help you avoid identity theft and ransomware.
USD7/Month/User
USD10/Month/User [ Give the benefits to up to 4 others for free ]