There is a difference between newsletter and email marketing services. Feedburner is a e-newsletter service, whereas AWeber is an email marketing tool. Anyway, for those looking for a better AWeber alternative, and if you happened to own a small eCommerce website, here are a complete list of email marketing services with free limited trials for AWeber, Constant Contact, Campaign Monitor, GetResponse, Privy, iContact, and more.
🤣😍😂 10 Free Temporary Disposable Email Services To Fight Spam
MailChimp is one of my favorite as it integrated well with hundreds of e-commerce platform such as WordPress WooCommerce, PrestaShop, Shopify, BigCommerce and Magento, not to mention Facebook, Twitter and Instagram now plays a bigger role in promoting your products, therefore any services that integrates well with all of these social media will be the best tool moving forward.
↓ 01 – MailChimp | Free 12000 emails/month to 2000 contacts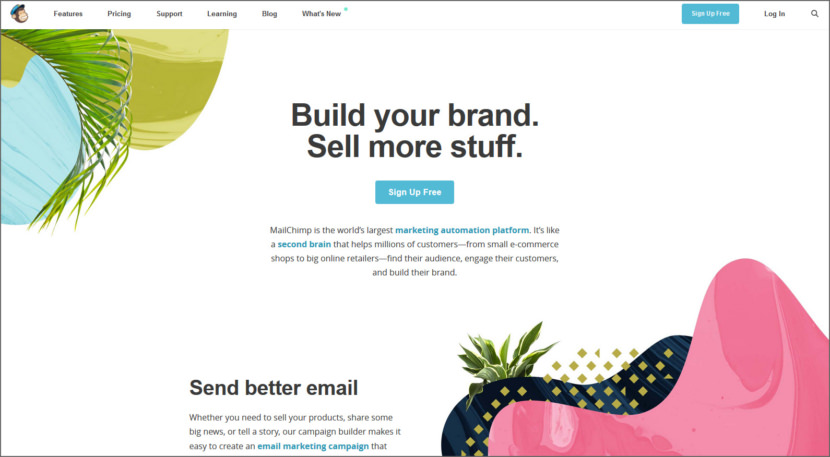 MailChimp is the world's largest marketing automation company, making it easy to reach your customers and grow your business. We take extremely powerful tools that sophisticated marketers use (like segmentation, A/B testing, and ROI tracking), and we make them accessible to anyone. And because our platform uses an open API, its easy to integrate your online store or customer management systems internal systems with our marketing engine.
Send better email – Whether you need to sell your products, share some big news, or tell a story, our campaign builder makes it easy to create an email marketing campaign that best suit your message.
Automate your marketing – Keep a personal touch while removing manual tasks from your to-do list. Pre-built marketing automation creates room to focus on strategy.
Put your data to work – MailChimp integrates with all the major e-commerce providers so you can use your purchase data to send personalized campaigns and better understand how your marketing affects your bottom line.
↓ 02 – MailerLite | Free unlimited emails/month to 1000 contacts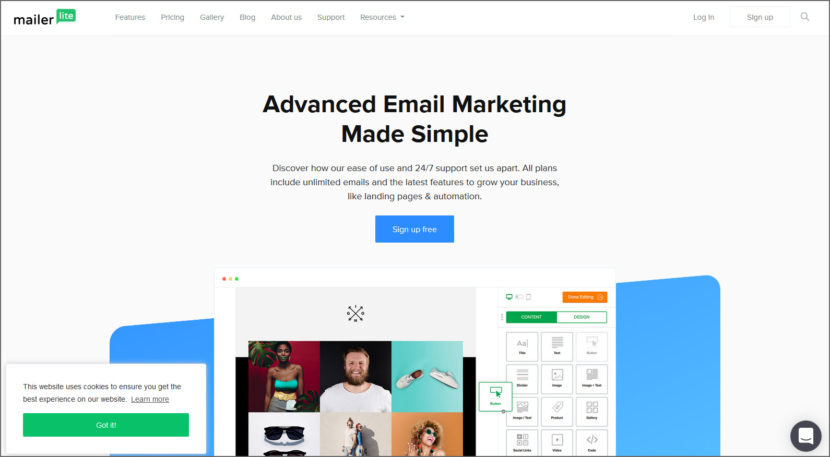 MailerLite is an email marketing service provider with focus on simplicity, excellent customer support and beautiful email designs. MailerLite's user-friendly software allows you to quickly create and share your beautiful email campaigns, track their results, manage subscribers and unsubscribers, design custom popups and landing pages, and so much more without any technical knowledge.
Email Automation – Get better results by doing less work! Our email automation tools help you build sophisticated campaigns with no technical skills required.
Landing Pages – Create online marketing campaigns and turn your subscribers into customers with easy-to-build, responsive landing pages.
Popups – Customize beautiful popups with just a few clicks. It's the most effective way to convert your website visitors to subscribers.
↓ 03 – SENDER | Free 15000 emails/month to 2500 contacts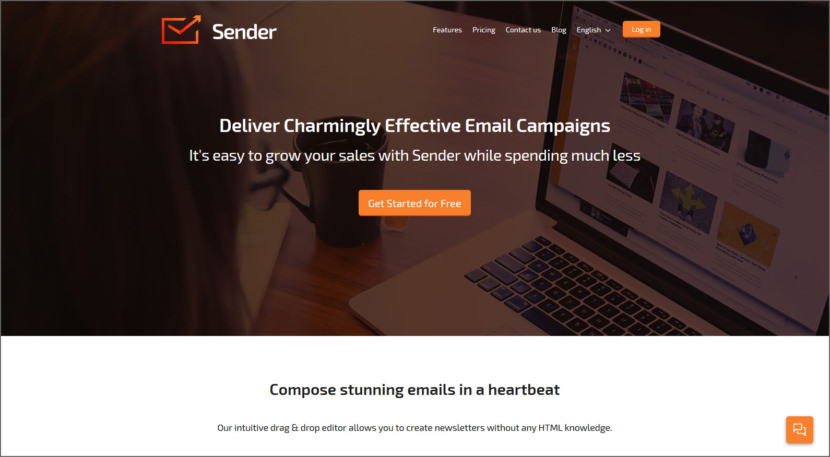 Easy to use, powerful and affordable email marketing application. SENDER allows you manage your contact lists, create your campaigns using drag and drop editors and analyze results.
Grow your audience. SENDER includes a lot of features to help you grow a healthy and active subscriber list.
Compose stunning newsletters in a heartbeat. Their easy to understand drag & drop editor allows you to add and edit newsletter content with zero HTML knowledge.
Leave email delivery to them. They have created advanced email delivery infrastructure to make sure that your newsletters will reach their subscribers.
Analyze and boost your email campaign results. SENDER provides you with advanced email analytics features which allow you to accurately measure and improve your email campaigns
↓ 04 – Campayn | Free 12500 emails/month to 500 contacts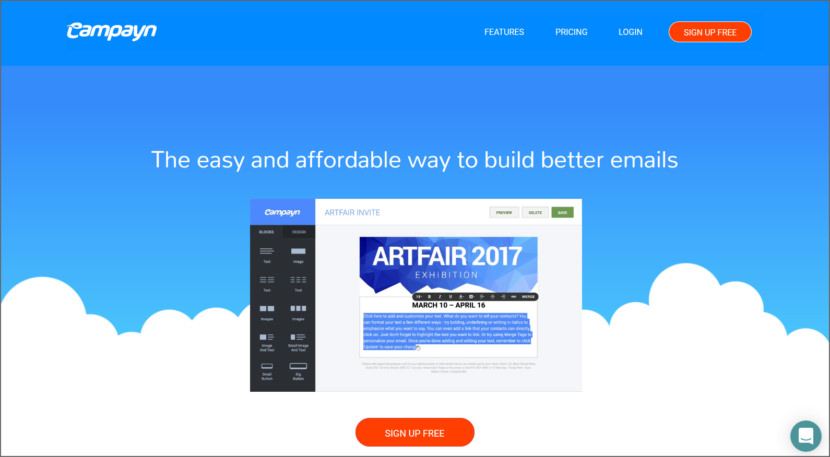 Campayn allows you to create, share and track email newsletters and marketing emails. The 'Free for Life' plan allows you to send 20,000 emails to 500 contacts per month. Includes robust features like list segmentation, contact level reporting and ROI tracking. All your emails are responsive and look great on mobile devices.
↓ 05 – SendinBlue | Free 300 emails/day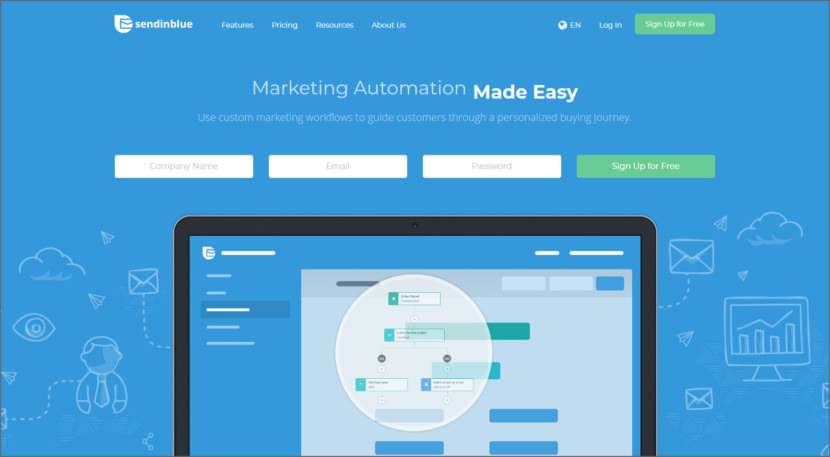 SendinBlue empowers businesses to build and grow relationships through marketing automation, marketing and transactional emails, and SMS messages. Over 50,000 customers around the world choose SendinBlue because we offer competitive pricing, active customer support, and an all-in-one solution for email marketing, SMS marketing, and sending transactional messages via email and SMS.
↓ 06 – SendPulse | Free 15000 emails/month to 2000 contacts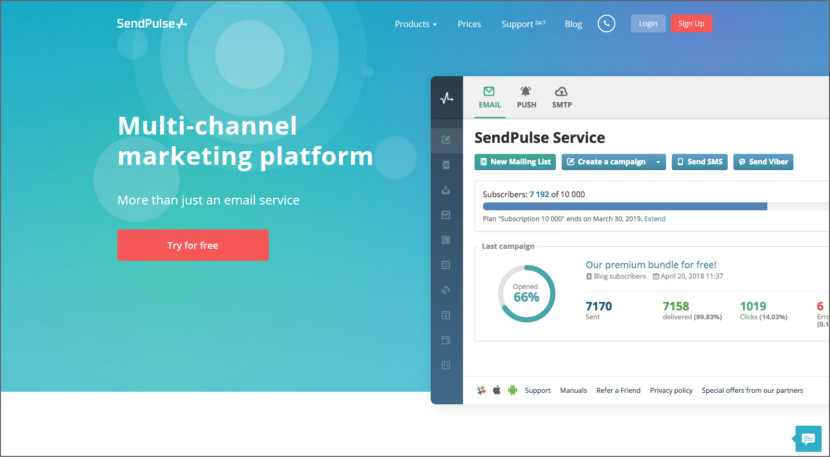 SendPulse maximizes the core metric of email marketing – newsletter open rate – automatically. We collect tons of data about billions of subscribers in our system and predict the best time and channel for each subscriber when to deliver the next message to him.
Convenient email editor – Our drag and drop email editor allows you to quickly and easily create professional email templates. You do not need technical skills or HTML knowledge to create a template.
Automation 360 – With Automation 360 you can set up email send-out, web push notifications, and SMS flows depending on variables, events, and the actions your users take.
Subscriber rating – Analyze the activity of your subscribers, segment your mailing list, and use a personal approach in working with them.