For those that is familiar with the Chinese Language – Mandarin, using the Romanization version also known as PinYin is the fastest way to type. It uses the pronunciation of the Mandarin Character as a guide, and together with AI, one can type even faster via shortcuts. For instant, instead of typing the full pinyin, simply type the first alphabet (djhwshr) of the pinyin and you'll get the full sentence – 大家好我是人.
🤣😍😂 4 Best Free Apps With Live Camera Translate, Offline Text And Voice Translation
Handwriting ( via Drawing, Stroking or Writing ) input makes perfect sense when you do not know how to pronounce the Mandarin word. There are 2 methods when you are lost, Google Translate App via their Instant Camera Translation or by inputting the Mandarin word via drawing it. Below are 5 free online web services that allow you to draw the Chinese character and translate it.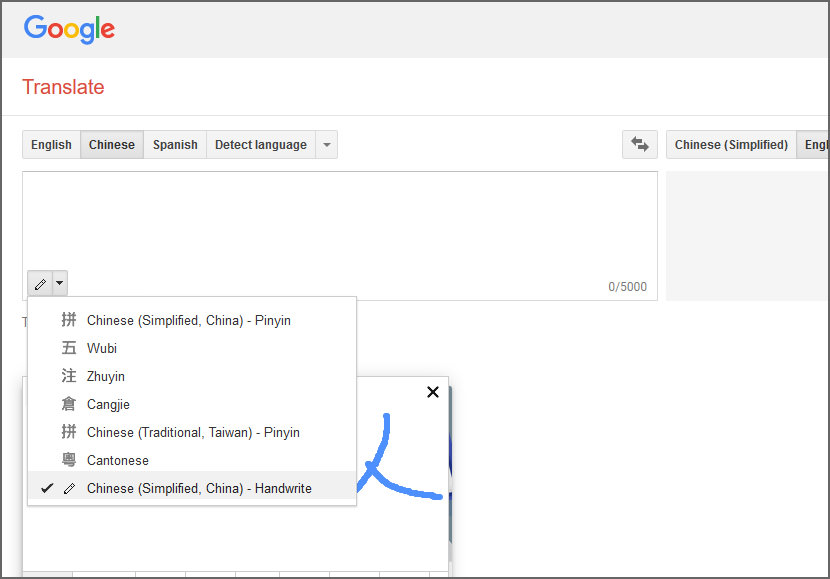 Perhaps one of the best in the market, this free dictionary and translation service requires no introduction. The key advantage is the multiple languages they are able to translate to and from. It is fast, accurate and comes with Instant Camera Translation via their app. Just point and it will automatically translate.
↓ 02 – LINE Dict | Web | App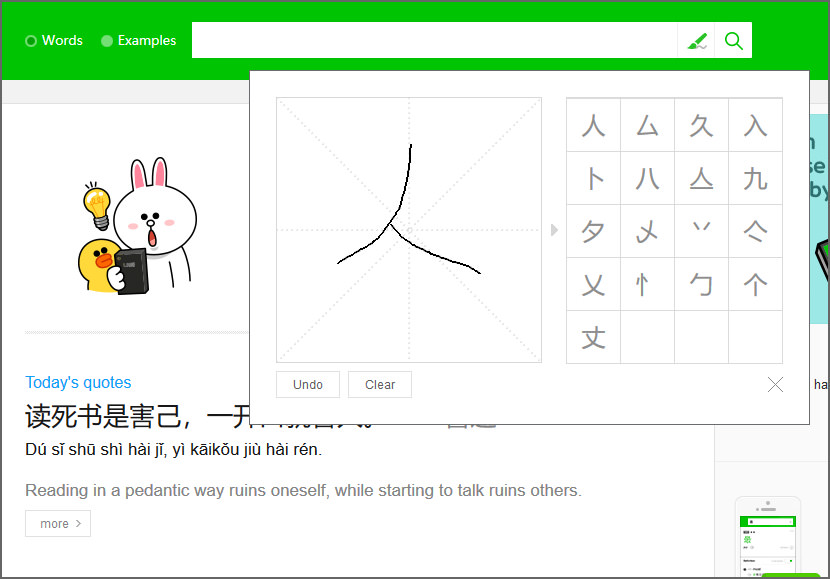 Line is a popular instant messaging app, also better known for their cute characters, the bunny and the bear. With fast & easy offline search for brief definitions and online search for detailed definitions, LINE Dictionary operates online & offline!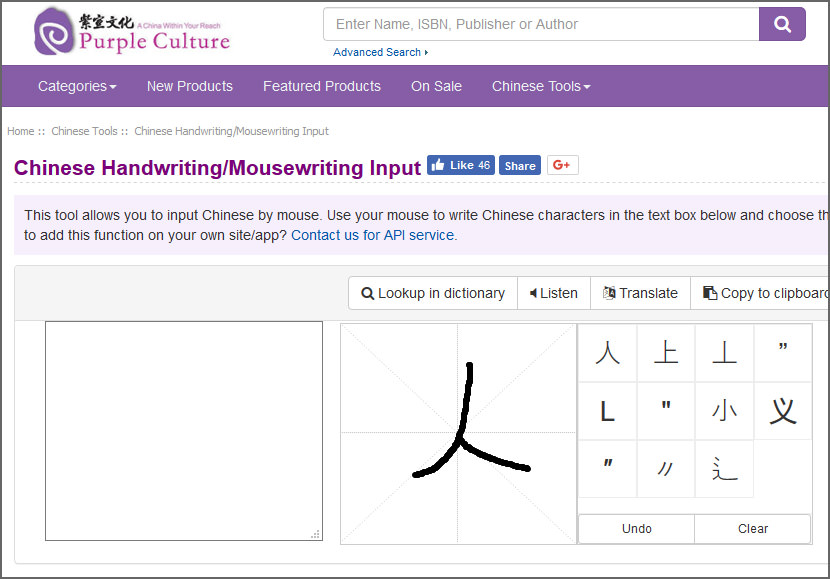 This tool allows you to input Chinese by mouse. Use your mouse to write Chinese characters in the text box below and choose the characters that match your handwriting.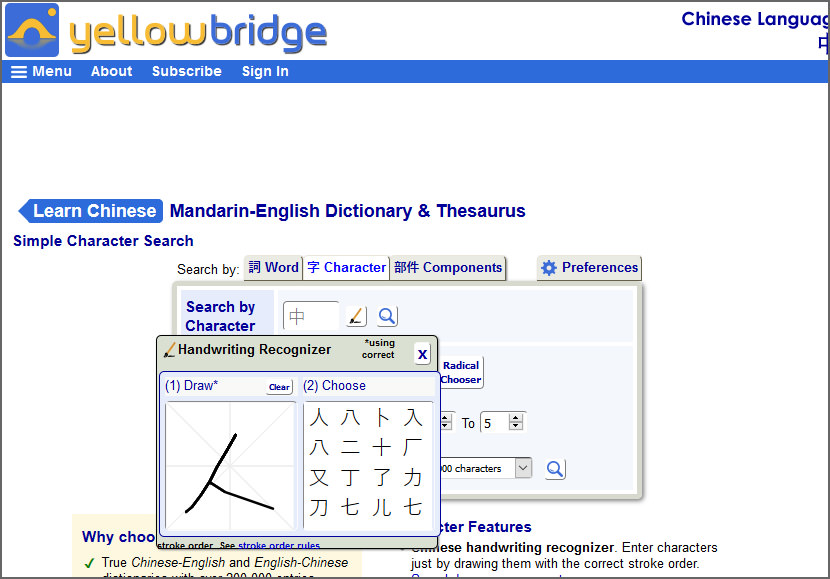 Yellow Bridge has a true Chinese-English and English-Chinese dictionary with over 200,000 entries, it is designed for quick word exploration and understanding: thesaurus, word decomposition, sample sentences. Their web service is Desktop and mobile-friendly with the same URL (no Java or Flash needed).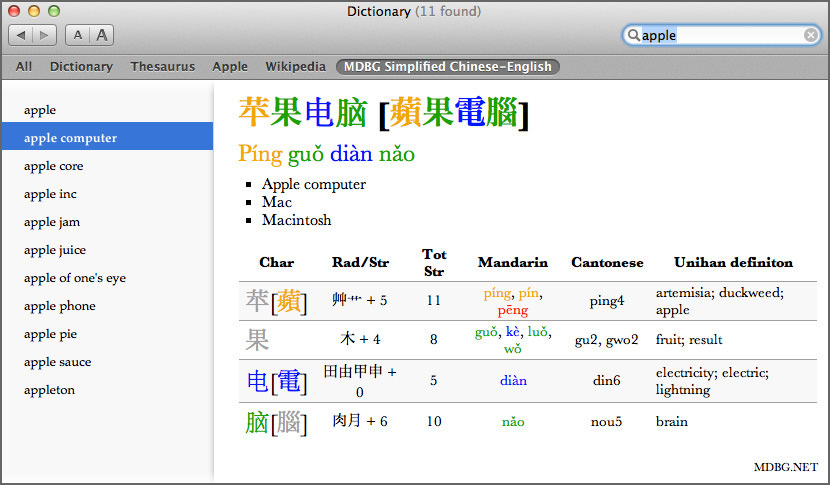 The only main selling point is the integration with macOS, it has an easy to use offline Chinese-English dictionary for macOS. With the MDBG Chinese-English Dictionary for macOS you can quickly look up Chinese words using Chinese characters, Mandarin pinyin or the English definition. An internet connection is not required for using the dictionary, so you can use it anywhere, any time!