What is Twitter Bootstrap? For those in the dark, it's a CSS and Javascript framework that helps boost your site design and functionality quickly. It is the in thing in web design. If you're looking for a free base code to toy with your own design, here are 3 free wordpress bootstrap themes.
🤣😍😂 7 Must Use SQL Queries To Clean And Optimize WordPress MySQL Database

What Is Bootstrap?
Since Bootstrap is all CSS and JavaScript you can use Bootstrap with any server technology or development environment. The idea behind Bootstrap is to get a site up and running quickly with a good looking and visually consistent interface. It comes bundled with a default set of bootstrap buttons, CSS, form, jquery and more. Less is more.
↓ 01 – Roots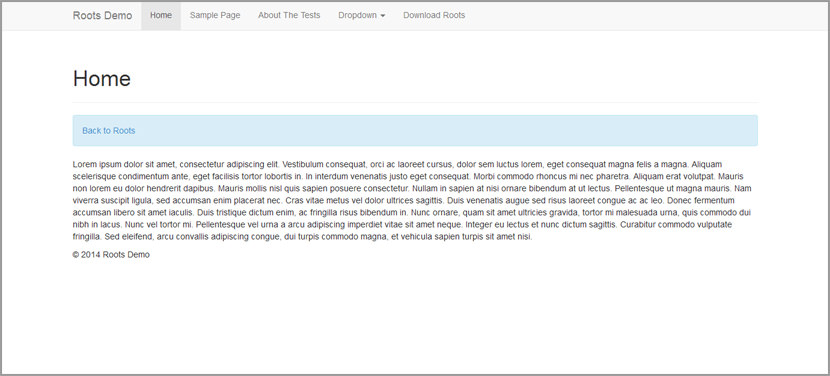 Root WordPress theme is WPML compatible and it comes with multiple languages. It is compatible with most of the popular wordpress plugins and also html 5 ready. What makes root unique is the clean and simple codes, the root team performed an amazing job of cleaning up lots of code that you're used to seeing in WordPress themes.
↓ 02 – BootstrapWP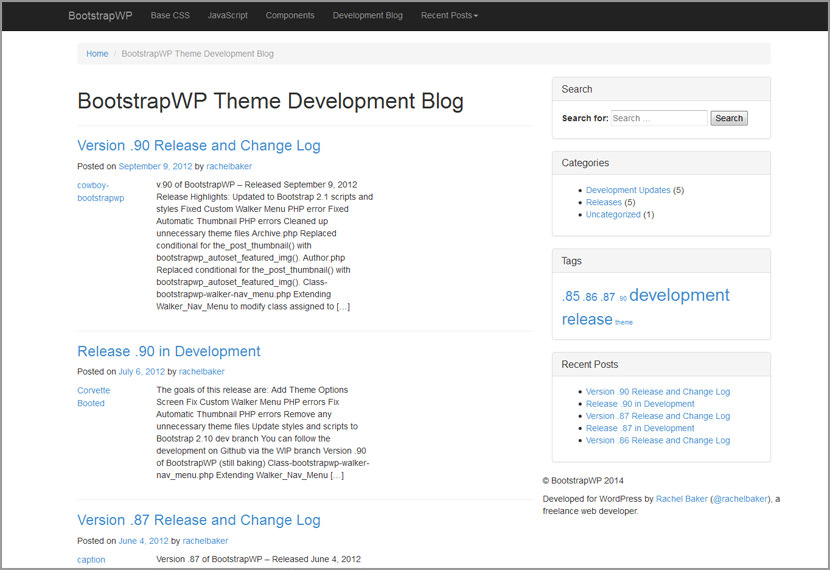 BootstrapWP theme for WordPress is a community driven theme for WordPress, the theme is meant to show the possibility of merging Bootstrap with WordPress. Do take note that BootstrapWP is not supported, and receives only sporadic updates. If you are not a developer, this theme is not recommended.
↓ 03 – WordPress Bootstrap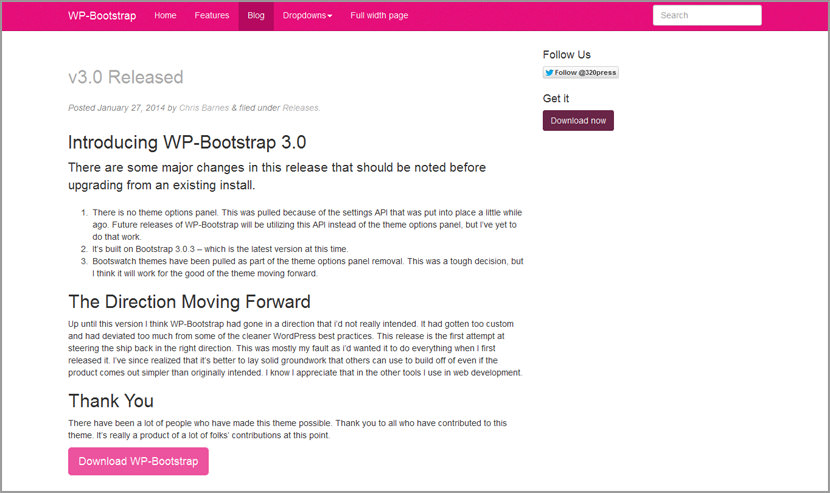 Twitter Bootstrap in a WordPress Theme made for those that wants a bootstrap theme but dislike tweaking codes. Unlike others, 320press's WordPress Bootstrap theme comes with Themes Options, this enables you to change the themes' design and styling without touching the base code. A great Bootstrap theme for beginners.
↓ 04 – Skematik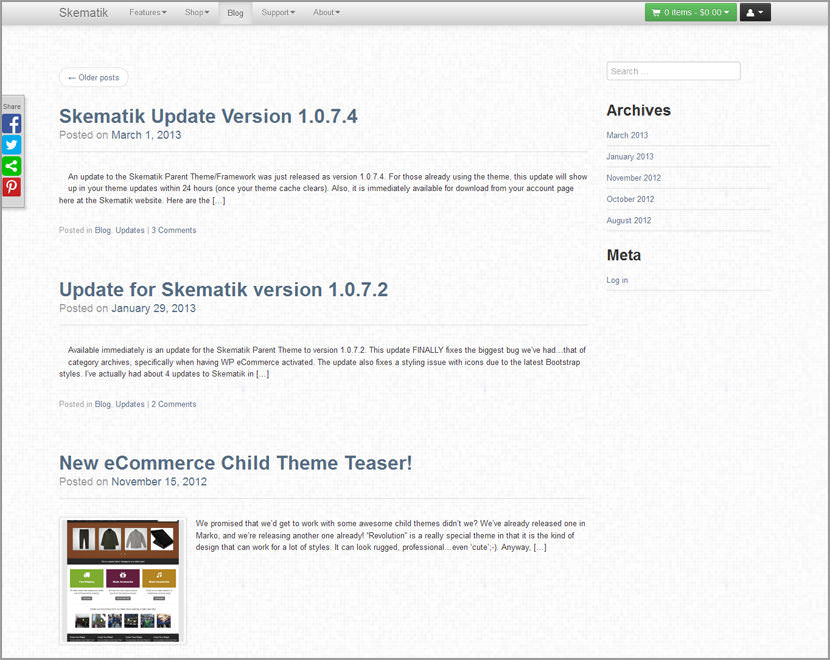 If you're looking for a beautifully crafted and designed WordPress Bootstrap theme, you'll probably have to pay for it. If you're looking for a Woocommerce, Jigoshop and WordPress Commerce compatible WordPress Bootstrap theme, this is it.
Skematik is designed from ground up to be compatible with most ecommerce plugins and touch screen friendly. It is a brand new, GPL WordPress theme + framework designed with Twitter Bootstrap to be the best thing for WordPress ever. Period.
↓ 05 – StrapPress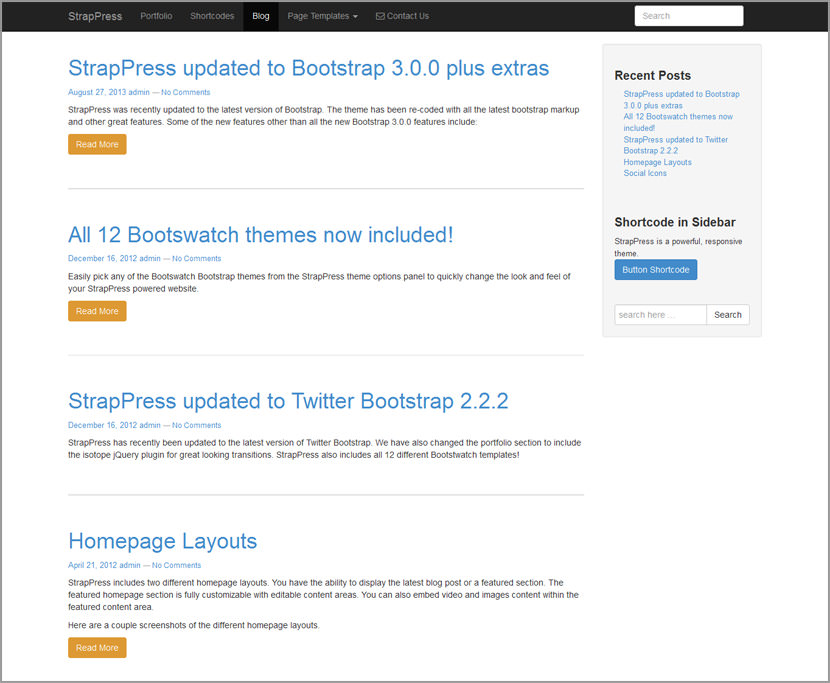 The good thing about purchasing a theme is the support, just like any other paid themes, StrapPress now includes a WordPress Plugin to easily add Twitter Bootstrap shortcodes. Having said that, it utilizes all the amazing Twitter Bootstrap features within your WordPress pages and posts! Something not found in free themes.
What is Bootstrapping? – Computerphile