Sophos security is one of the best security software in the market, they tend to focus on the enterprise market with synchronized security where the administrator controls everything via a control center. Unlike others, their Endpoint Protection is well integrated with a simple user interface.
See More ▼ 15 Free Antivirus For Windows 10 – Microsoft Defender Alternatives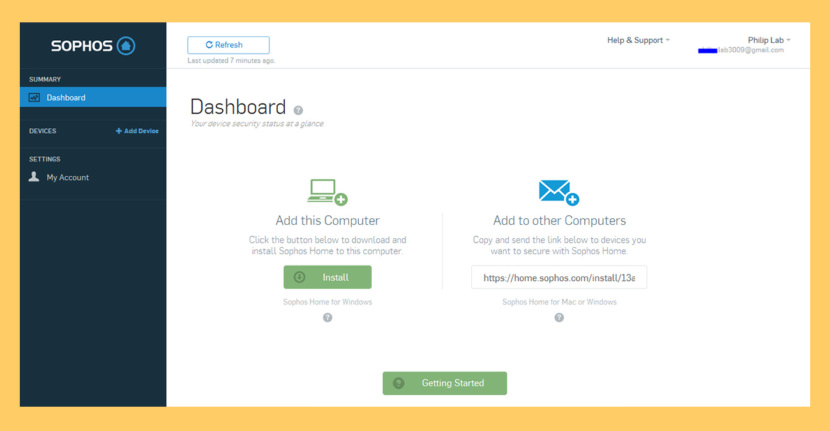 Sophos Home takes security far beyond traditional antivirus to deliver advanced, real-time protection from the latest ransomware, malicious software, and hacking attempts. For the first time, many of the same real-time protection technologies available in Intercept X, their market-leading endpoint protection product for business users, are now available in Sophos Home. Download Sophos Home Free And Premium With 30-Days Trial. [ No Product Key or Serial Required ]
Business-Grade Security – Now you have the same level of protection trusted by leading banks, governments, and businesses worldwide.
Stop Ransomware – Sophos Home not only provides advanced protection against ransomware, it can detect a ransomware attack in progress, block it, and automatically roll back your files to an unencrypted state.
Block Malicious Websites – Automatically block websites known to contain viruses or malware.
Parental Web Filtering – Control what content you and your family have access to by blocking access to websites based on simple categories. Get reports on restricted websites your children attempt to visit.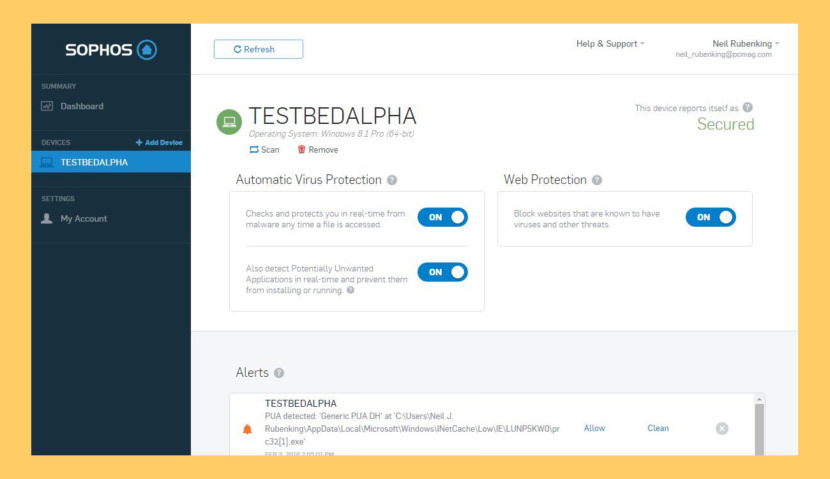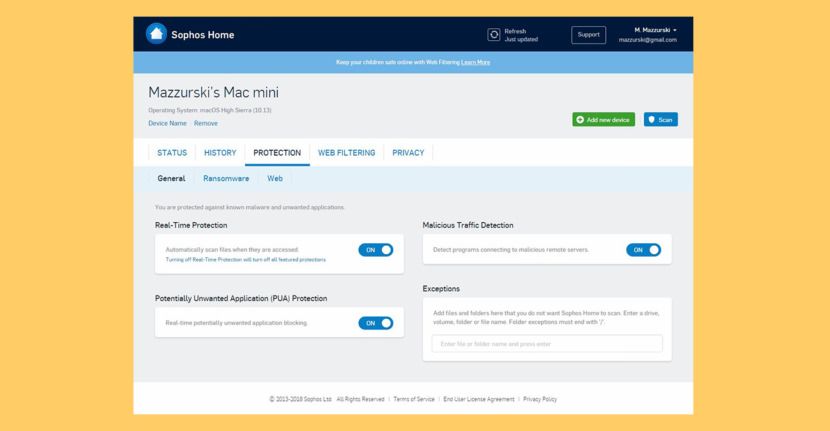 Secure any computer from any computer, with Sophos Home, you can easily view and manage computer security for anyone in your life – whether they're in the same house or in another country. And it works for both Macs and PCs.
Real-Time Antivirus – Protects against known viruses, malware, Trojans, worms, bots, potentially unwanted apps (PUAs), ransomware, and more
Privacy Protection – Sophos Home alerts you when an outside source is attempting to access your webcam or microphone, giving you the option to allow or block the action.
Online Banking Protection – Sophos Home protects your banking and credit card information from being intercepted by third-parties and key-logger software. Their advanced technologies have earned the MRG Effitas certification for Secure Online Banking.
Please Respect Original Software, Avoid Cracked Antivirus From Torrent
Think about it, what is the best way to infect your Windows computer with malware? By providing a cracked version of an antivirus via torrent. The reason is simple, you are downloading an antivirus because your computer is not protected. Without protection, you have no idea these 'free' antivirus files from torrent are conventionally infected with ransomware, sometimes cryptocurrency miners or trojans.
There are plenty of free antivirus by some of the best and top security companies, and they don't require you to pay for the product's activation code or serial number. The free version may lack some core features, but it is still a better bet over pirated copies.
Always support the original software if you have the financial capabilities, especially for small to medium business owners.