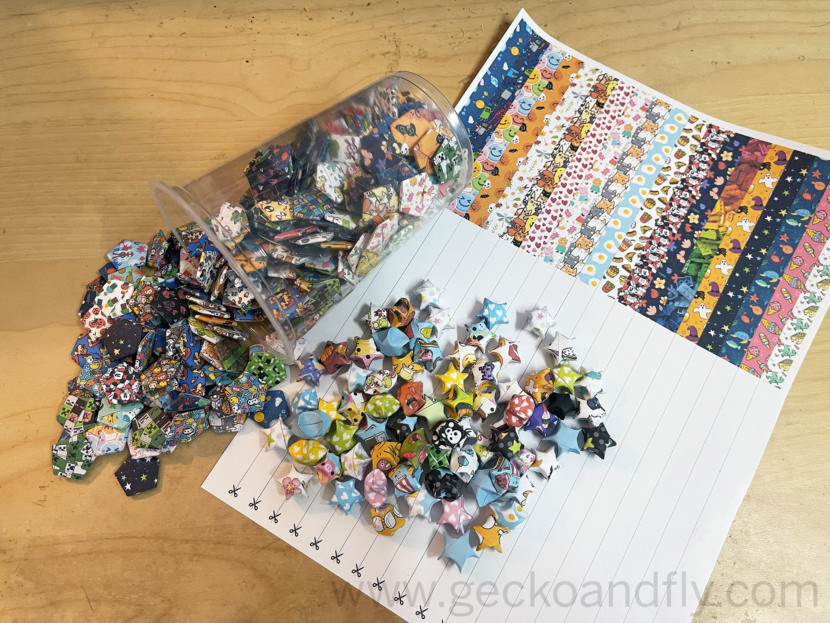 In this modern age, nothing beats receiving something physical. These amazing lucky stars origami are ideal gifts for those wanting to give something handmade, it takes effort, passion, time and most important of all, love. Other than giving these out as love gifts in a jar, personally I find these stars also work best as a reward system for students.
Parents can give these origami stars to their young children as rewards for completing their homework or errands. If they collect a jar full of stars, they will earn a bigger reward. I've personally crafted these printable A4 size lucky star origami strips. Feel free to download and print, drop a comment if you love them.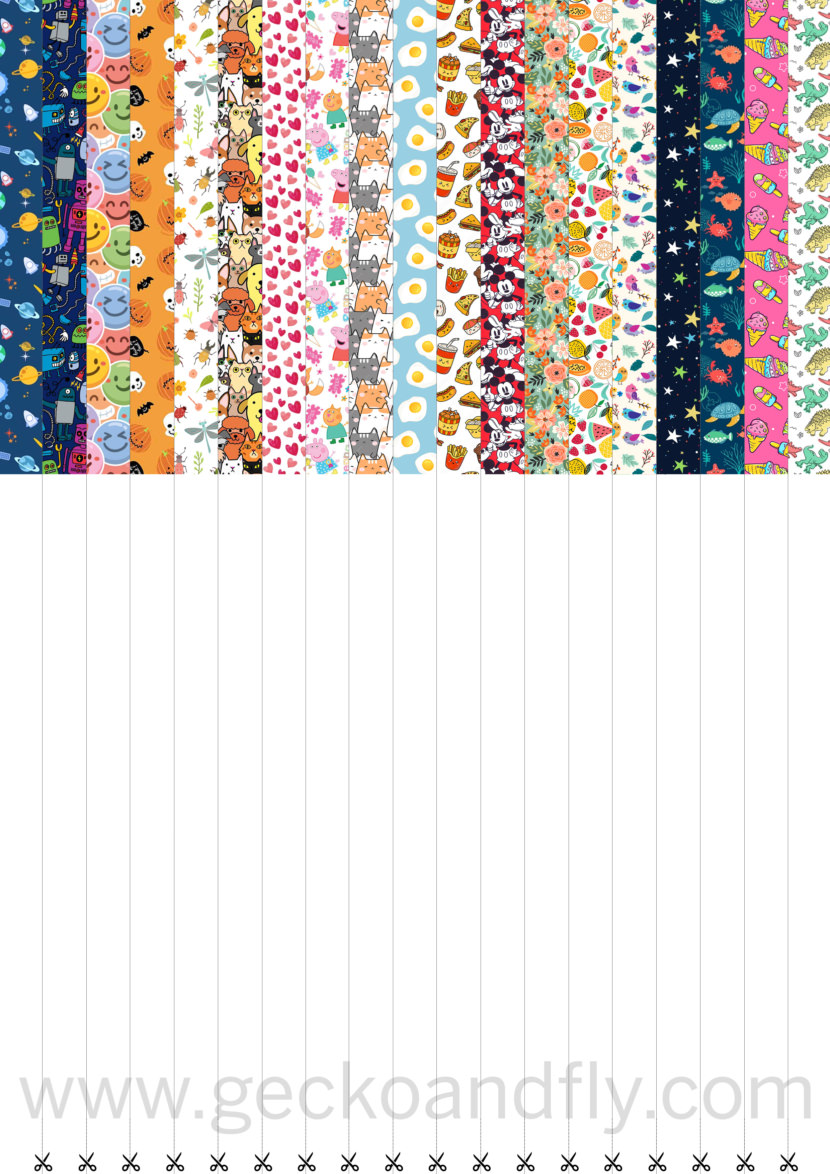 Lucky Star Origami Strip 1 – Space, Robots, Smiley Faces, Halloween, Bugs, Cats, Love, Peppa Pig, Eggs, Mickey Mouse, Flower, Fruits, Birds, Stars, Sea Ocean, Ice Cream and Dinosaur.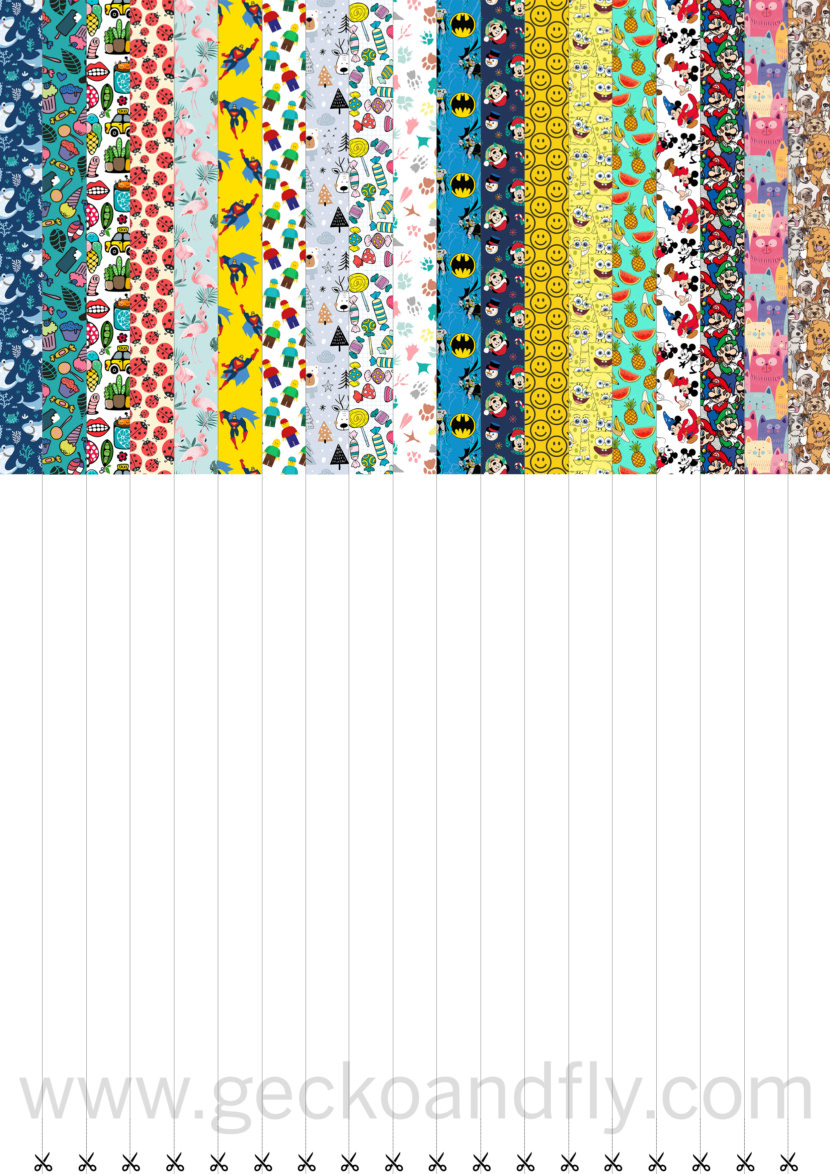 Lucky Star Origami Strip 2 – Sharks, Cup Cakes, lady Bugs, Flamingo, Superman, Lego, Christmas, Candies, Foot Prints, Batman, Mickey Mouse, Smiley Faces, Spongebob, Fruits, Mario Brothers, Cars, Dogs,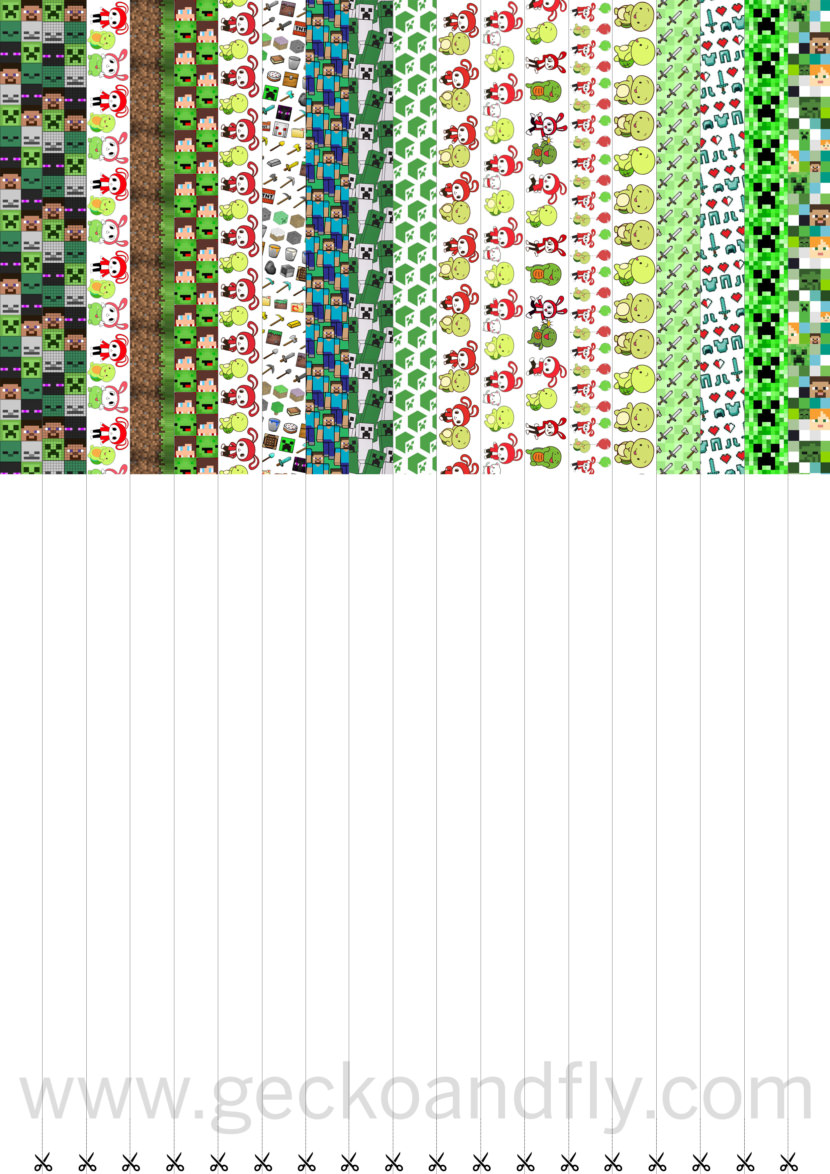 Lucky Star Origami Strip 3 – Minecraft, JJ & Mikey, Creeper, Enderman, Enderdragon.
Lucky Star Origami Strip 4 – DC Comics, Marvel Comics, Hulk, Spiderman, Superheroes, Peppa Pig, Ironman, Thor, Hulk, Captain America, Octonauts, Star Wars.
How to fold Origami Lucky Stars for beginners? Below is a simple step by step tutorial on how to make these beautiful lucky star origami.