The Dalai Lama [ Wikipedia ] is a title, the title name is a combination of the Mongolic word dalai meaning "ocean" and the Tibetan word བླ་མ་ (bla-ma) meaning "guru, teacher, mentor". Tenzin Gyatso is the 14th Dalai Lama of Tibetian Buddhism, due to political differences and ideology, the current Dalai Lama lives in exile.
🤣😍😂 13 Gautama Buddha Quotes on Anger Management and Salvation
Dalai Lama is the religious leader for all mankind be it atheist, he once said: "All major religious traditions carry basically the same message, that is love, compassion and forgiveness the important thing is they should be part of our daily lives." and "Forgiveness is a gift you give yourself."
Remember, every religion in the world teaches us compassion, love, and peace. Do not cross the path as an extremist by looking down on another religion or belittle them. The path to peace is respect, you may not believe their teaching but that doesn't mean you have ever right to call them 'lost' and deviant. Happy Wesak / Vesak Day.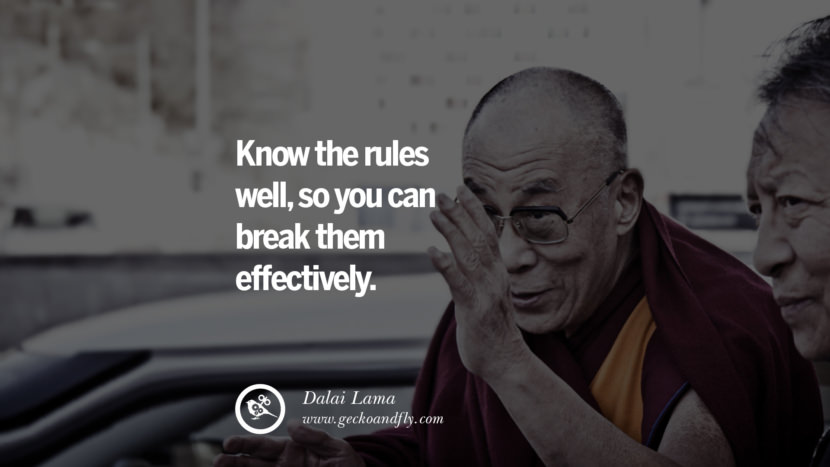 Know the rules well, so you can break them effectively.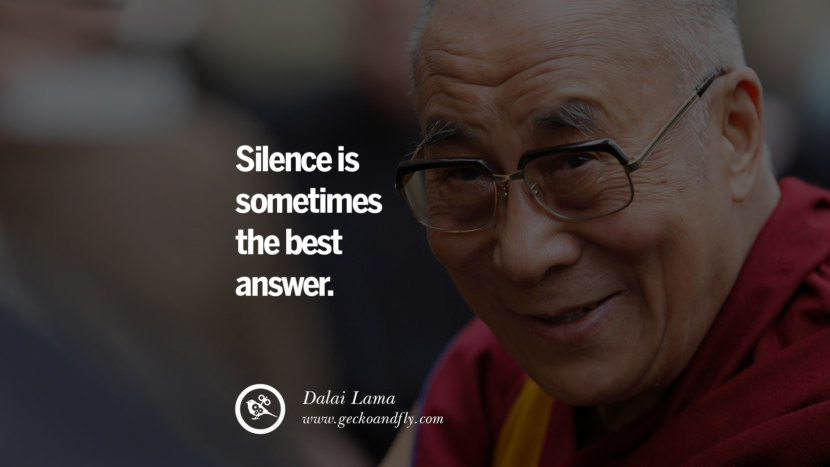 Silence is sometimes the best answer.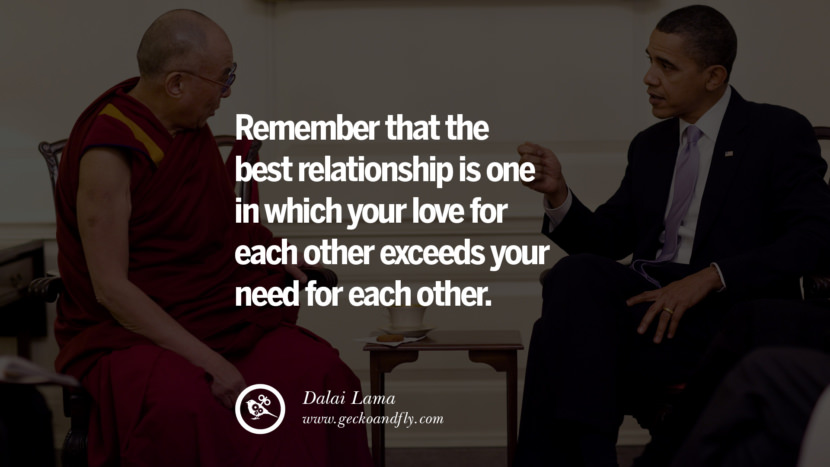 Remember that the best relationship is one in which your love for each other exceeds your need for each other.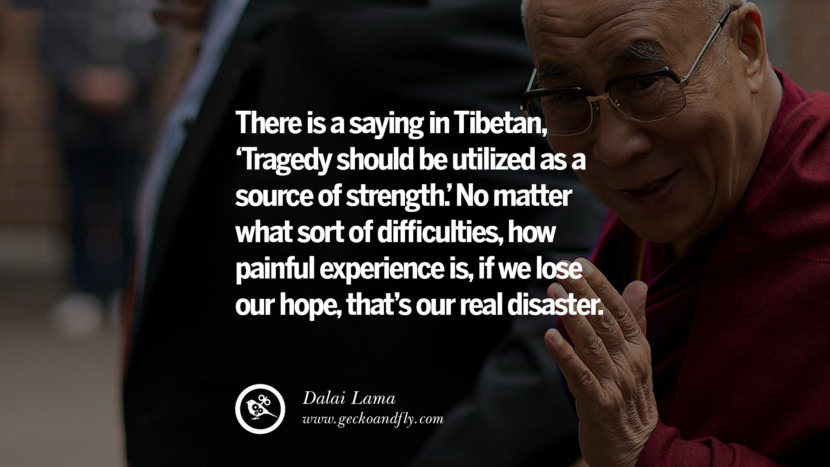 There is a saying in Tibetan, 'Tragedy should be utilized as a source of strength.' No matter what sort of difficulties, how painful experience is, if we lose our hope, that's our real disaster.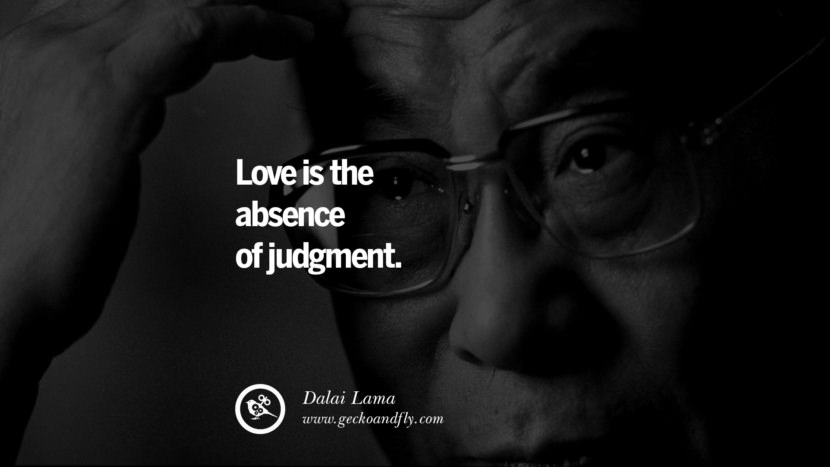 Love is the absence of judgment.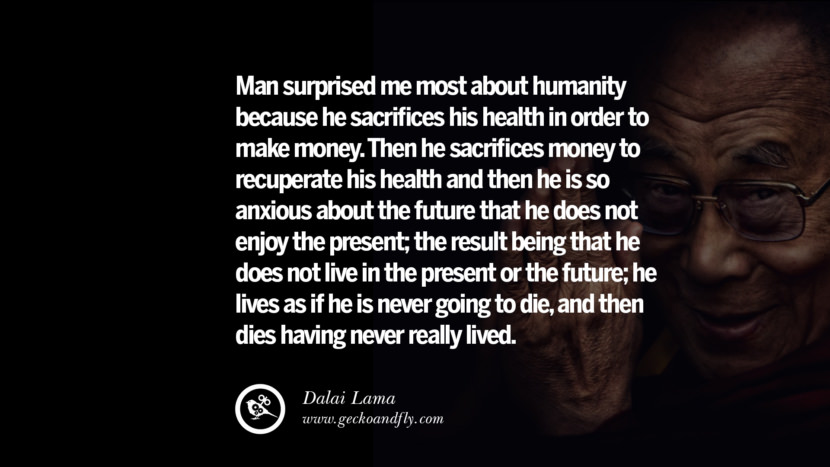 Man surprised me most about humanity because he sacrifices his health in order to make money. Then he sacrifices money to recuperate his health and then he is so anxious about the future that he does not enjoy the present; the result being that he does not live in the present or the future; he lives as if he is never going to die, and then dies having never really lived.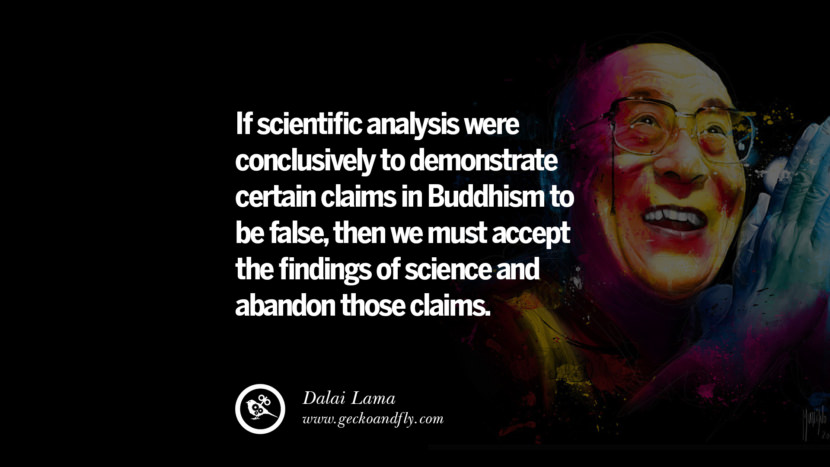 If scientific analysis were conclusively to demonstrate certain claims in Buddhism to be false, then we must accept the findings of science and abandon those claims.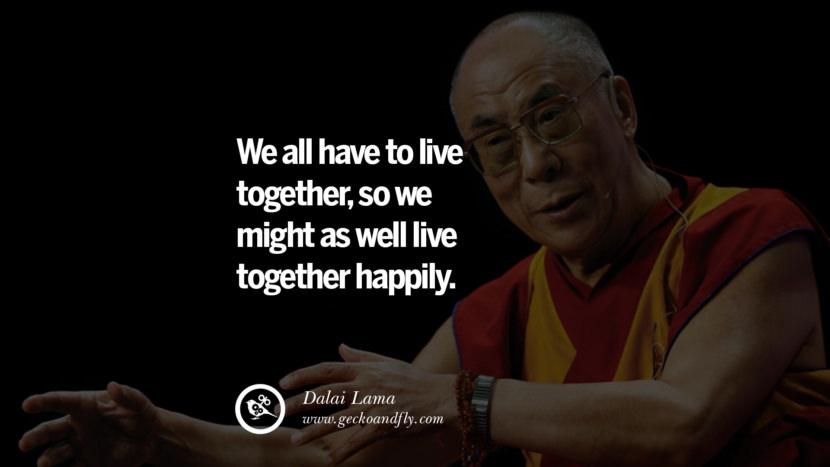 We all have to live together, so we might as well live together happily.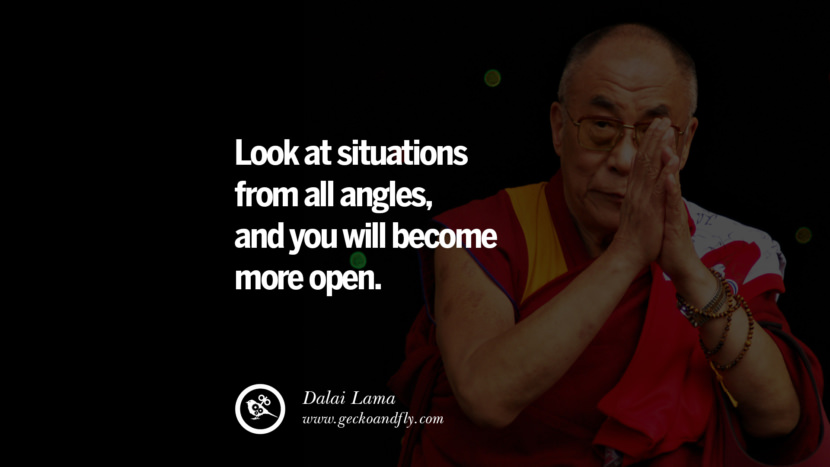 Look at situations from all angles, and you will become more open.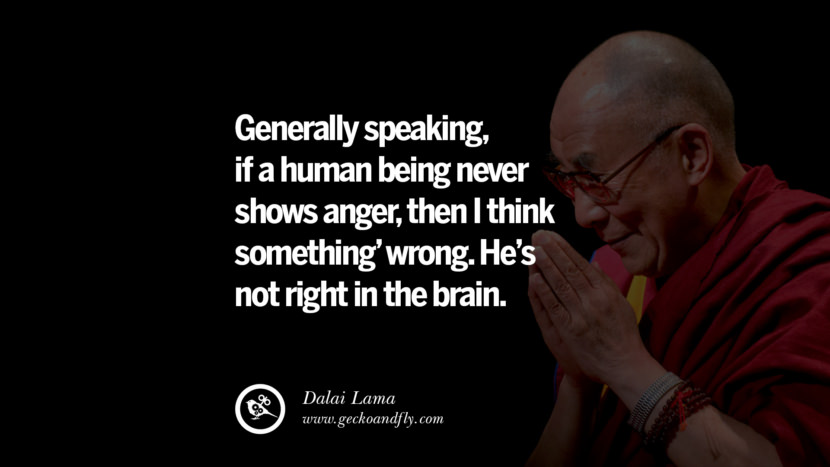 Generally speaking, if a human being never shows anger, then I think something' wrong. He's not right in the brain.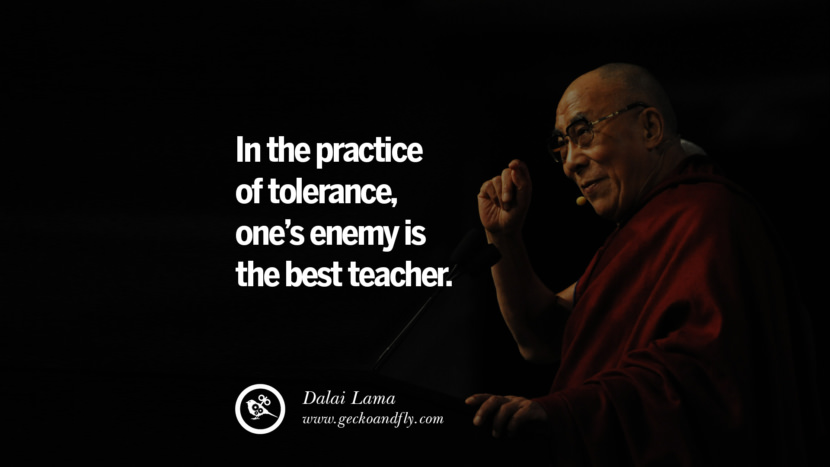 In the practice of tolerance, one's enemy is the best teacher.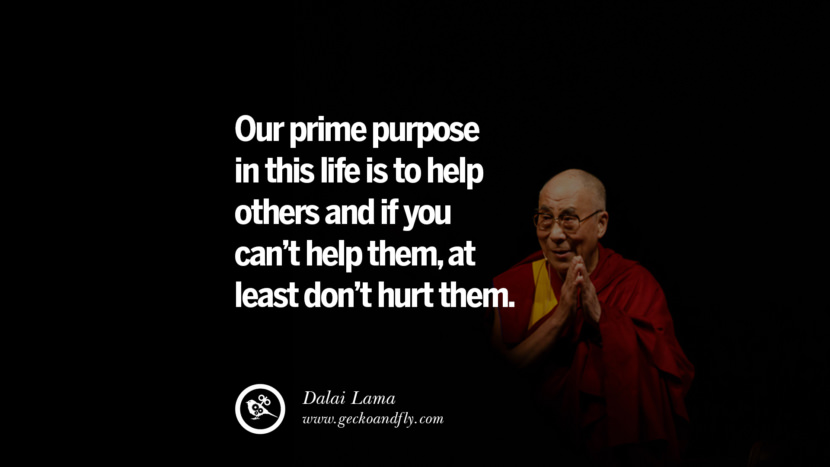 Our prime purpose in this life is to help others and if you can't help them, at least don't hurt them.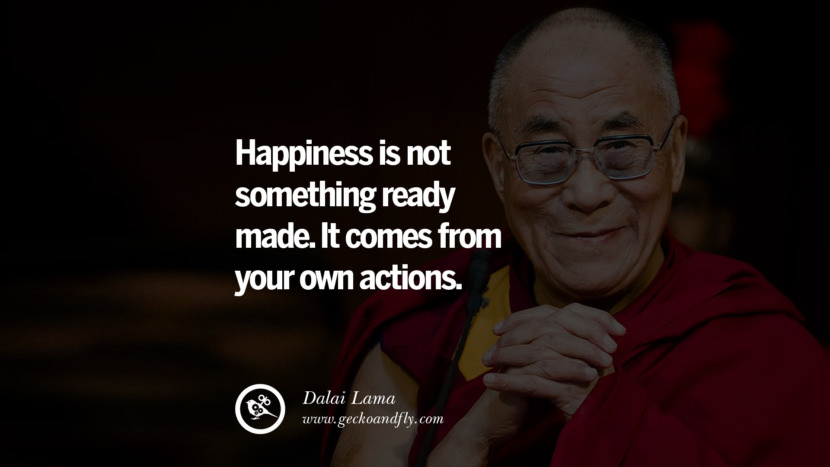 Happiness is not something ready made. It comes from your own actions.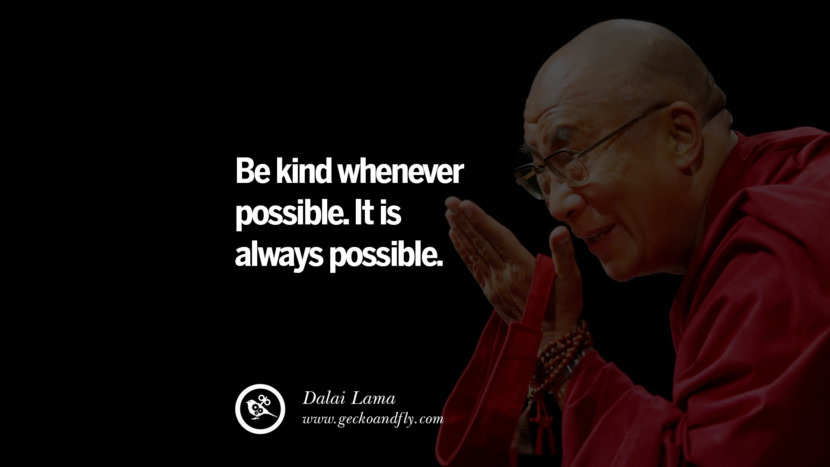 Be kind whenever possible. It is always possible.
The Dalai Lama's Hero, Irish man Richard Moore
Richard Moore from Derry, Ireland, blinded as a boy by a rubber bullet, is decribed as "my hero" by the Dalai Lama, after he forged a friendship with the man who shot him. This short documentary looks at Richard's visit to India to meet the Dalai Lama alongside the ex-solider. Richard runs the charity https://www.childrenincrossfire.org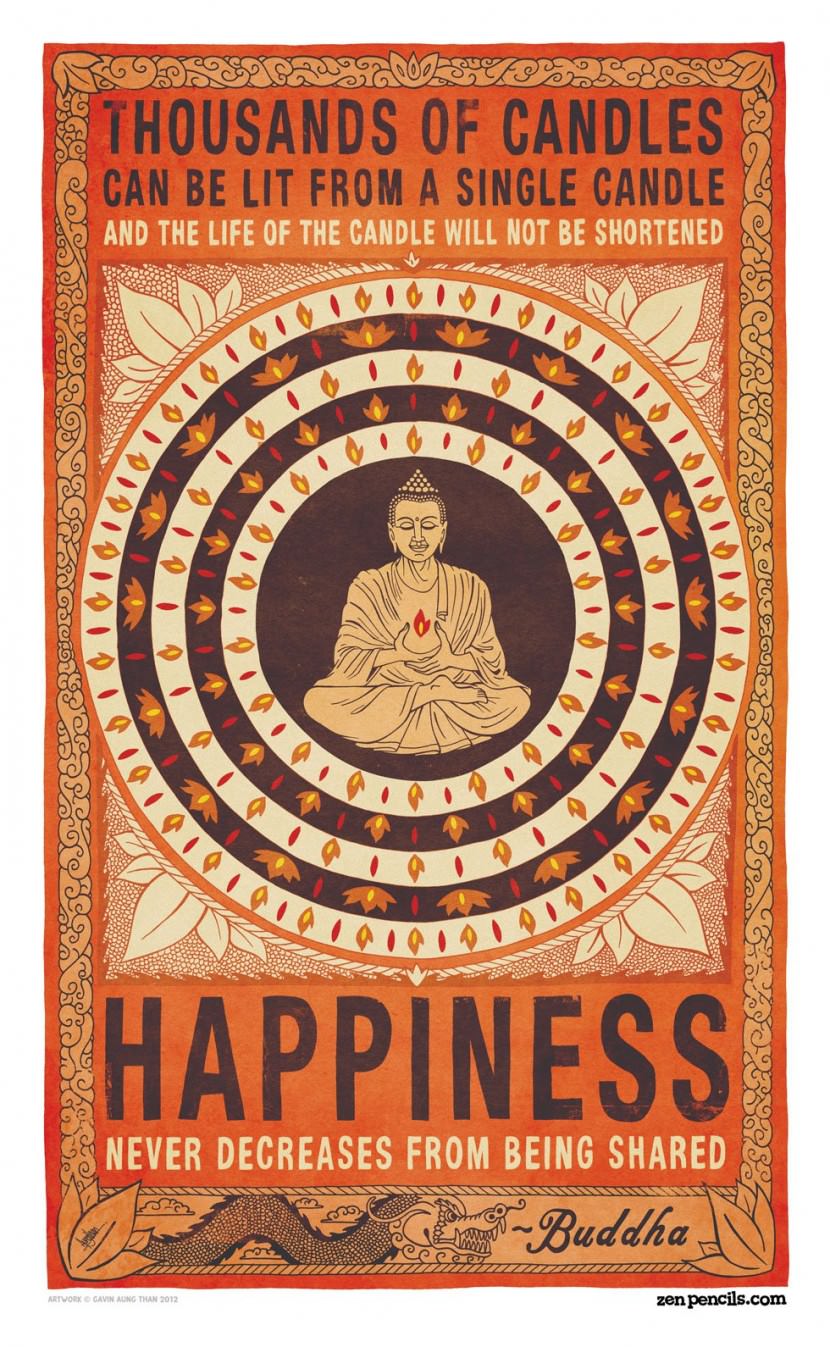 Source & Copyright: ZenPencil