In this context mindfulness meditation, it is defined as moment-by-moment awareness of out of body experience on thoughts, feelings, bodily sensations, and surrounding environment, it is also known as "acceptance" – attention to thoughts and feelings without judging whether they are right or wrong. If you are into deep meditation, we've created a compiled list of relaxing meditation music from mother nature's sound.
See More ▼ 13 Uplifting Zen Buddhism Quotes on Love, Anger Management and Salvation
Without further ado, here are 36 beautifully crafted meditation quotes in poster and wallpaper format for your desktop and smartphone. Do share these motivational posters with your friends on Facebook, Twitter and Pinterest.
The song above is "Weightless" by English ambient music band, Marconi Union. The group that created "Weightless", Marconi Union, did so in collaboration with professional sound therapists. Its carefully arranged harmonies, rhythms, and bass lines help slow a listener's heart rate, reduce blood pressure and lower levels of the stress hormone cortisol.
Dr. David Lewis-Hodgson of Mindlab International explains to Inc. that "Weightless" "produced a greater state of relaxation than any other music tested to date," dropping participants' anxiety rate by 65 percent.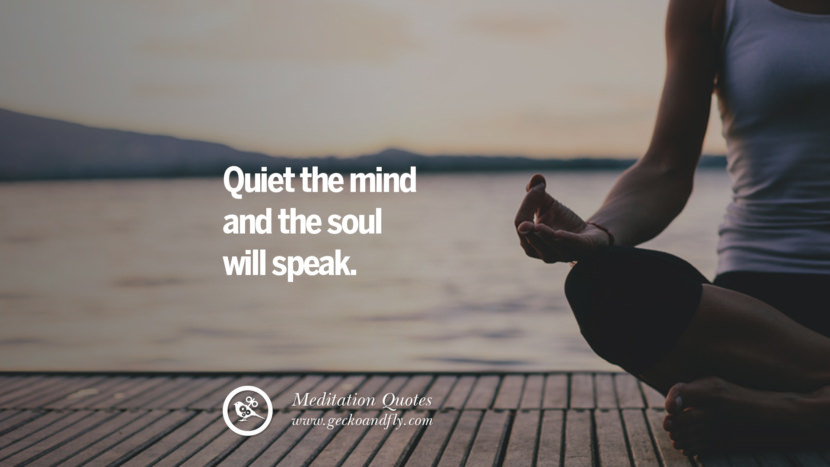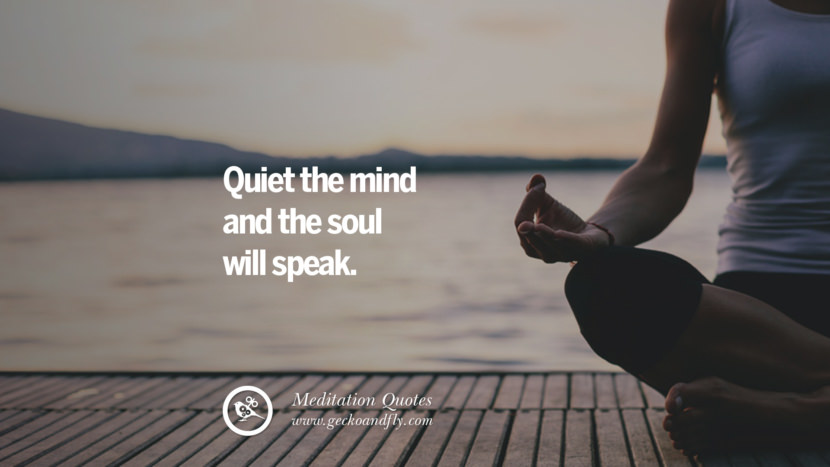 Quiet the mind and the soul will speak.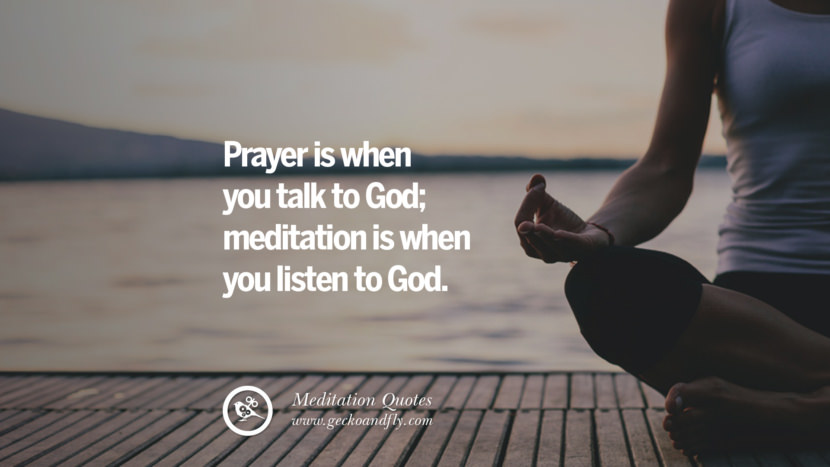 Prayer is when you talk to God; meditation is when you listen to God.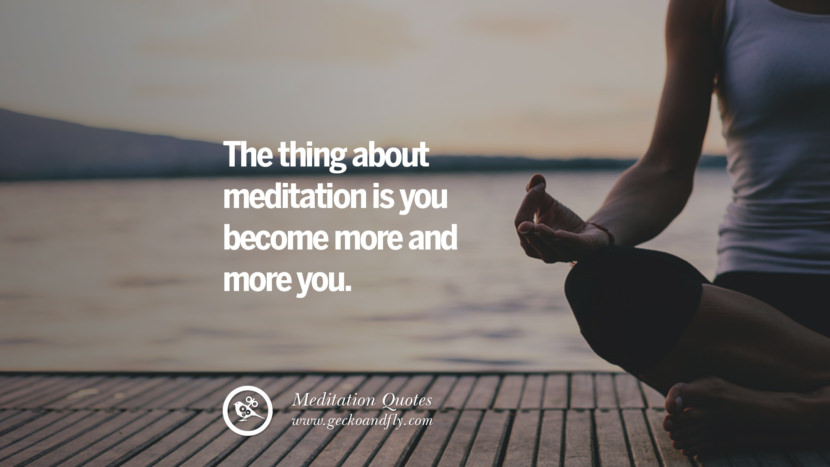 The thing about meditation is you become more and more you.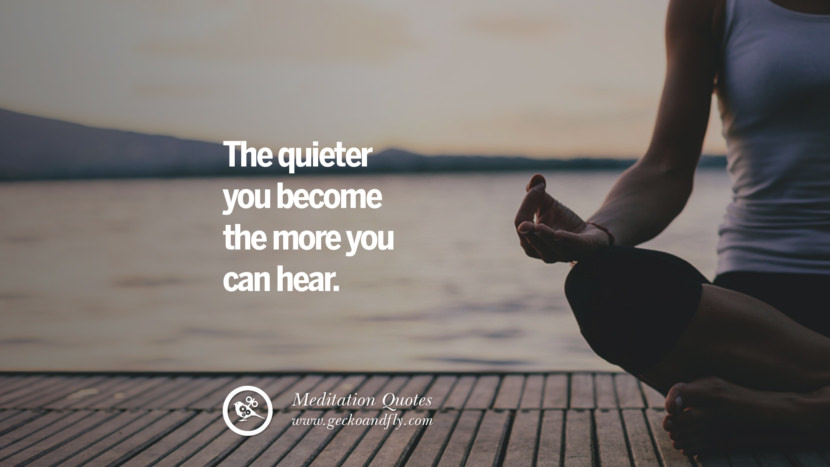 The quieter you become the more you can hear.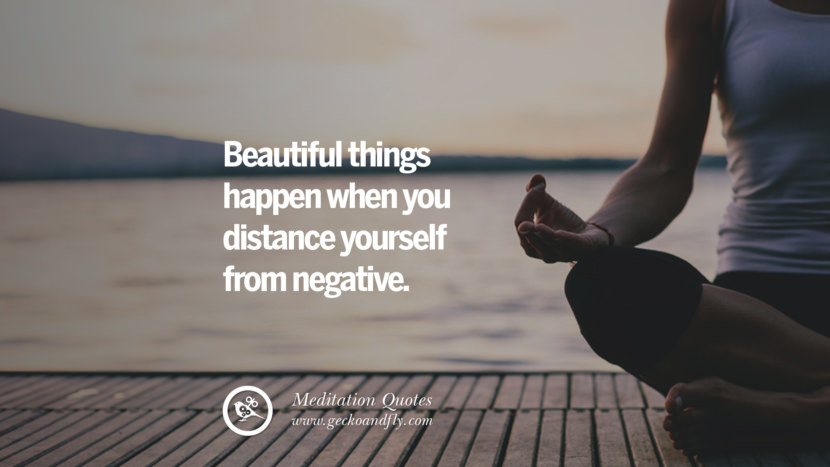 Beautiful things happen when you distance yourself from negative.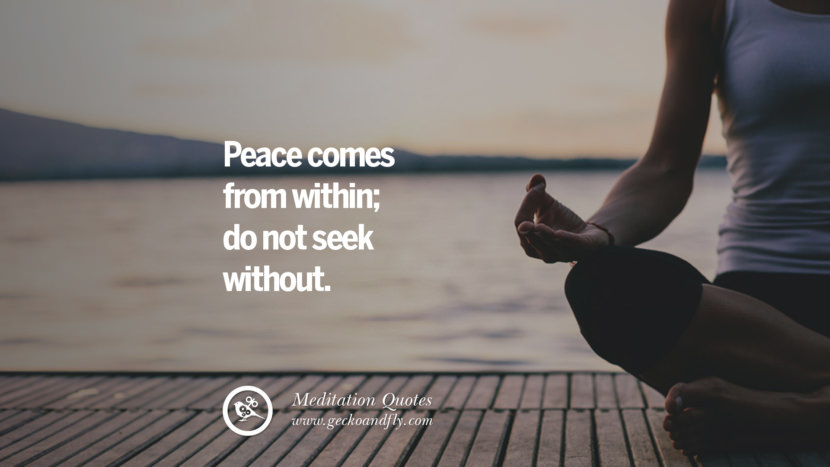 Peace comes from within; do not seek without.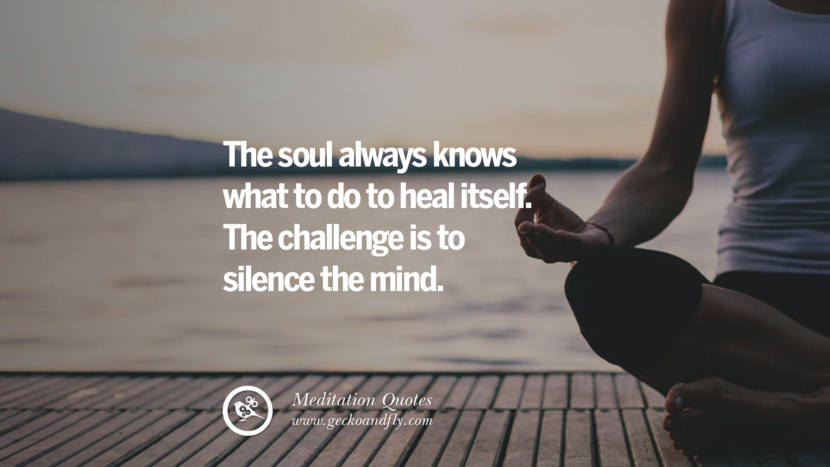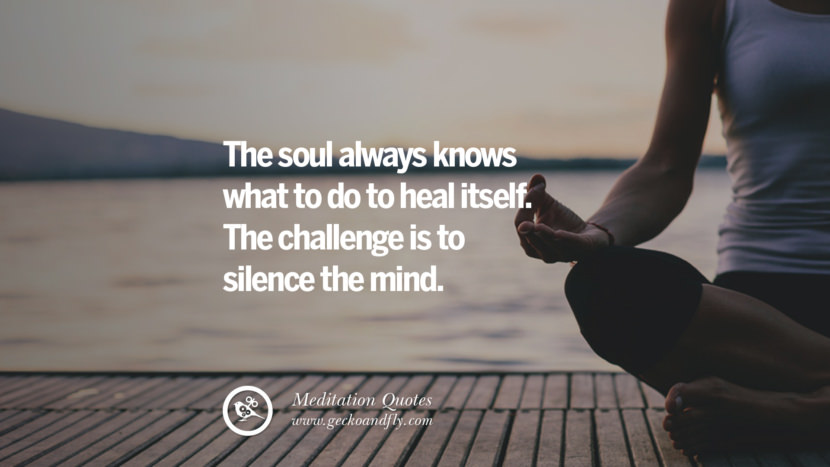 The soul always knows what to do to heal itself. The challenge is to silence the mind.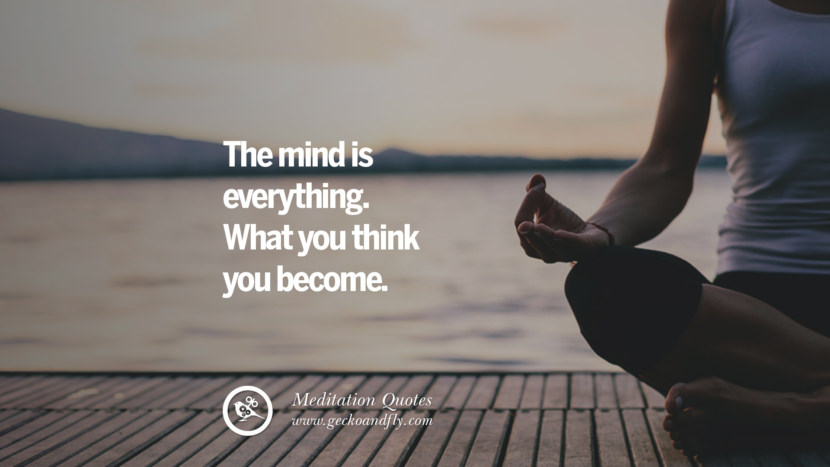 The mind is everything. What you think you become.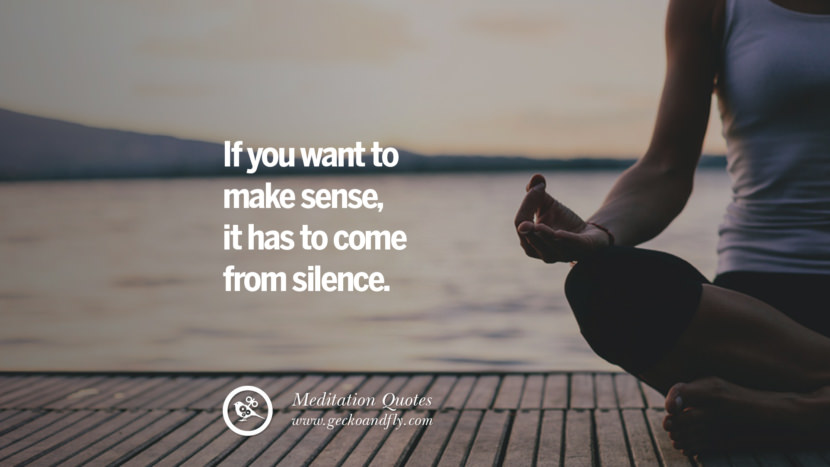 If you want to make sense, it has to come from silence.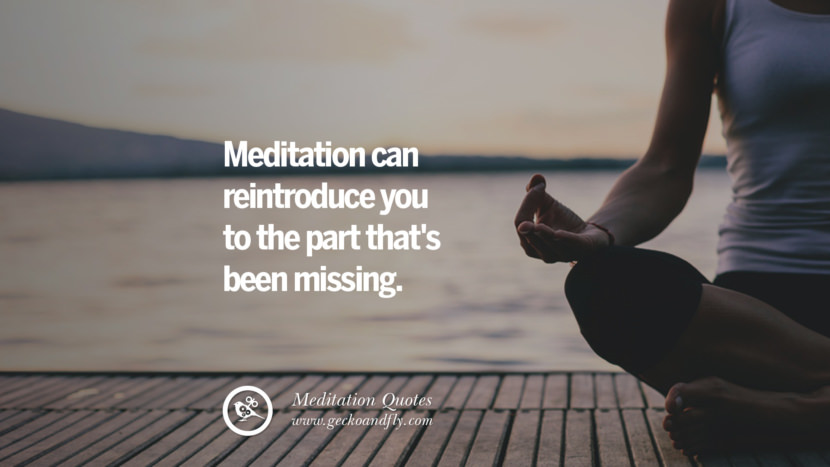 Meditation can reintroduce you to the part that's been missing.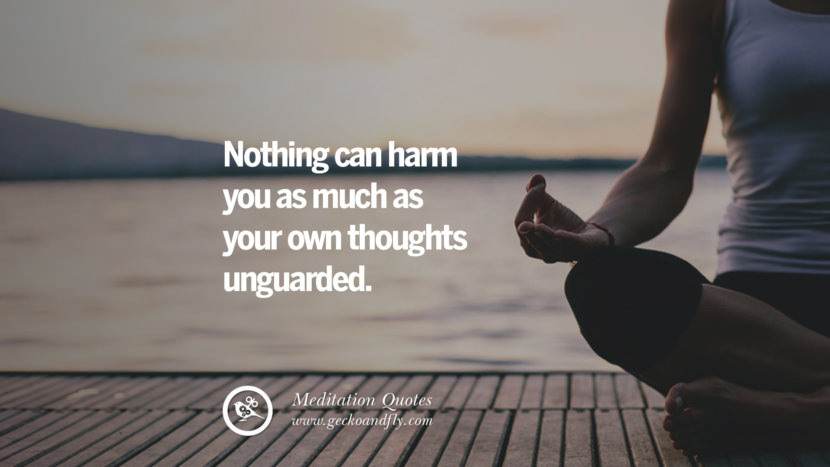 Nothing can harm you as much as your own thoughts unguarded.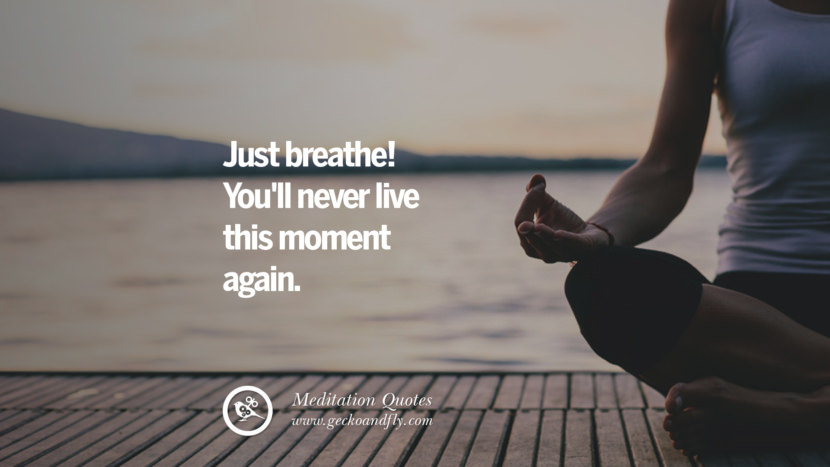 Just breathe! You'll never live this moment again.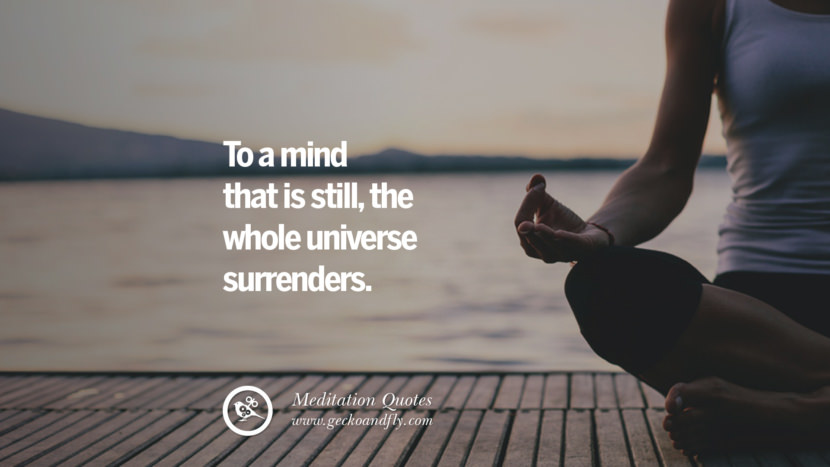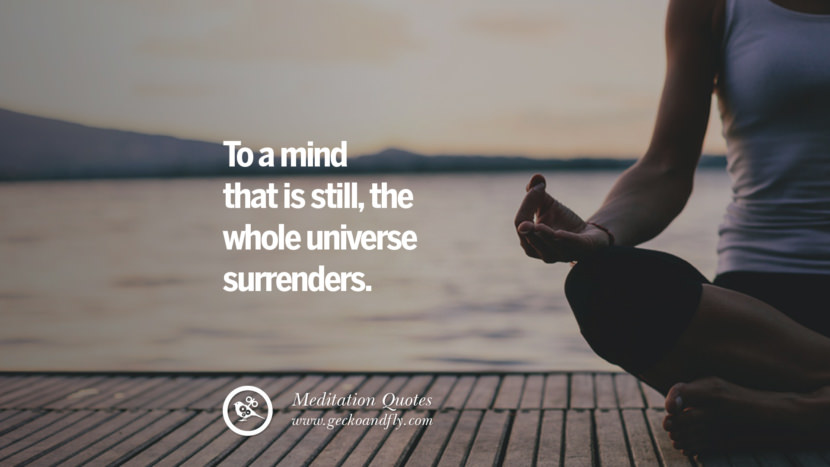 To a mind that is still, the whole universe surrenders.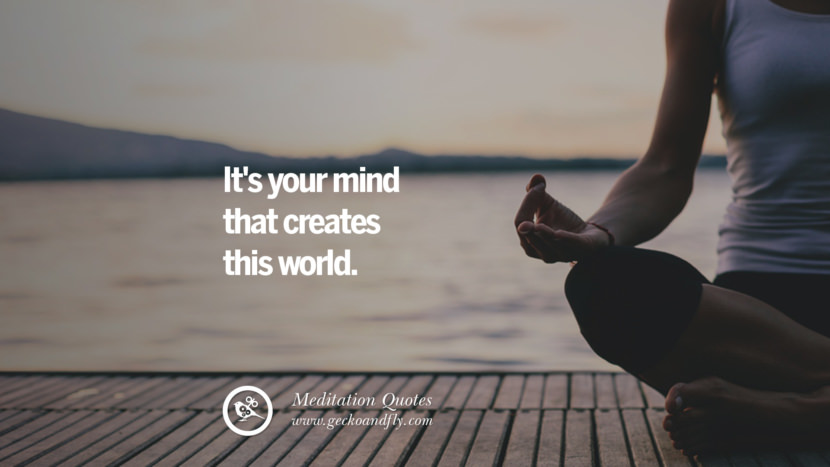 It's your mind that creates this world.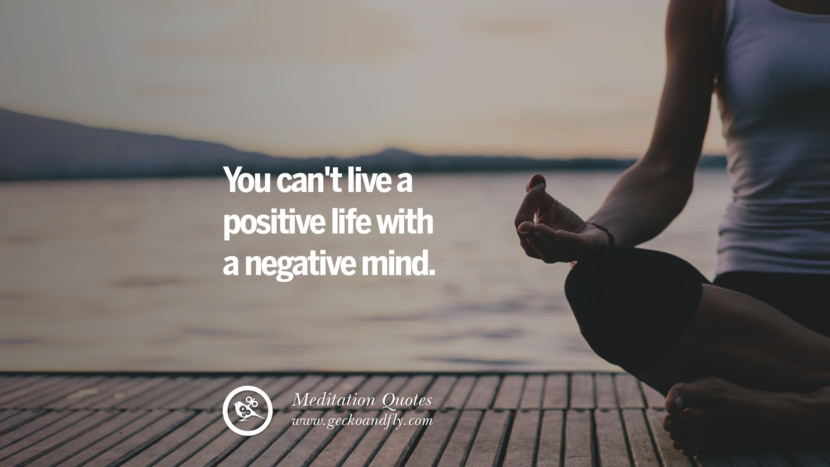 You can't live a positive life with a negative mind.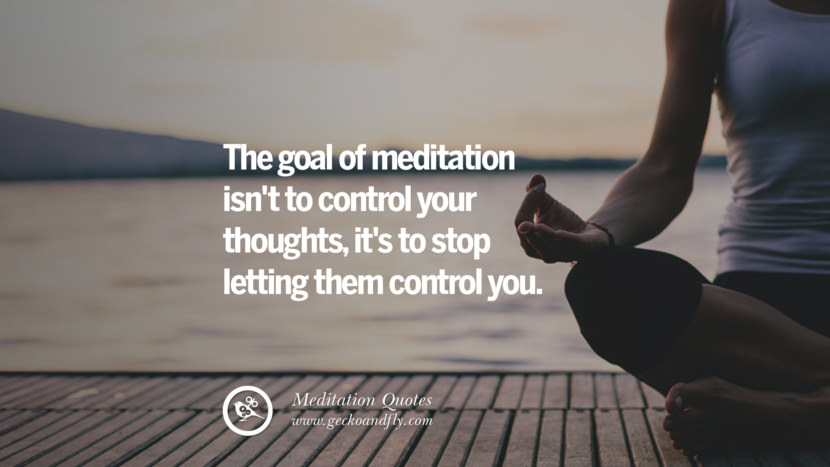 The goal of meditation isn't to control your thoughts, it's to stop letting them control you.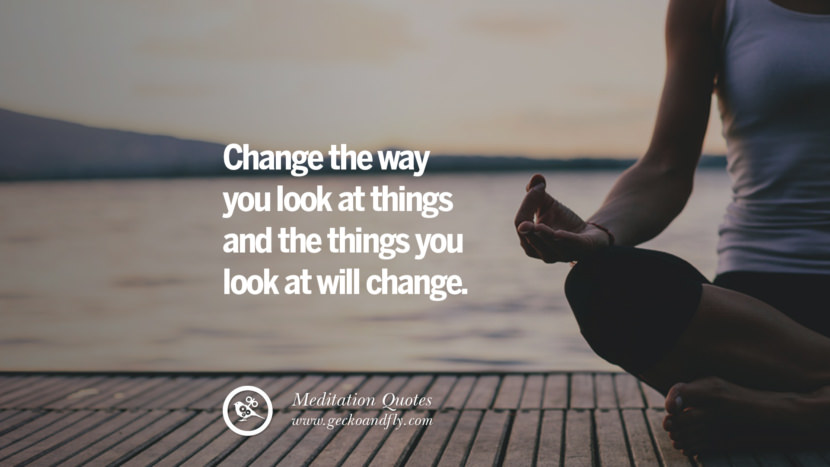 Change the way you look at things and the things you look at will change.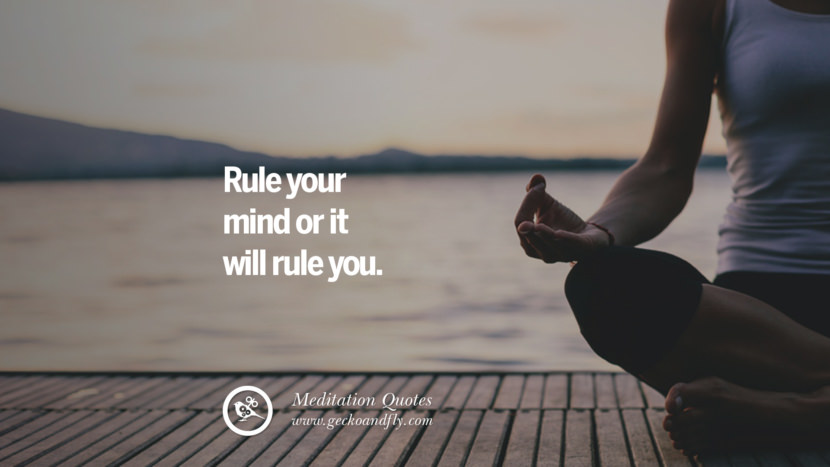 Rule your mind or it will rule you.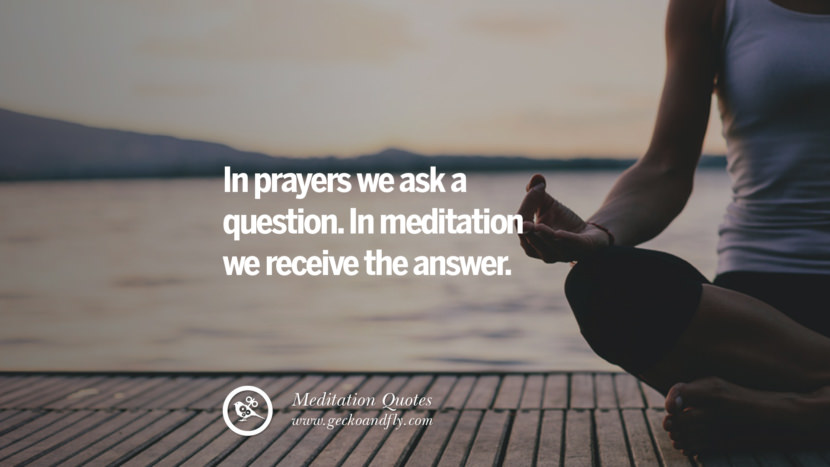 In prayers they ask a question. In meditation they receive the answer.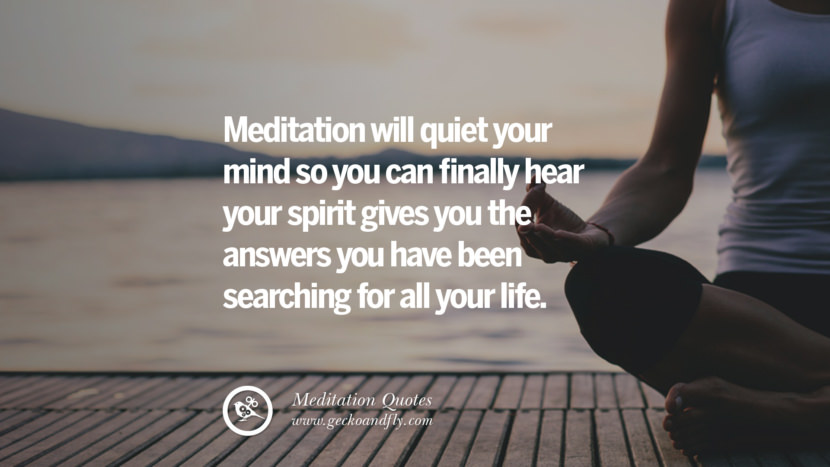 Meditation will quiet your mind so you can finally hear your spirit gives you the answers you have been searching for all your life.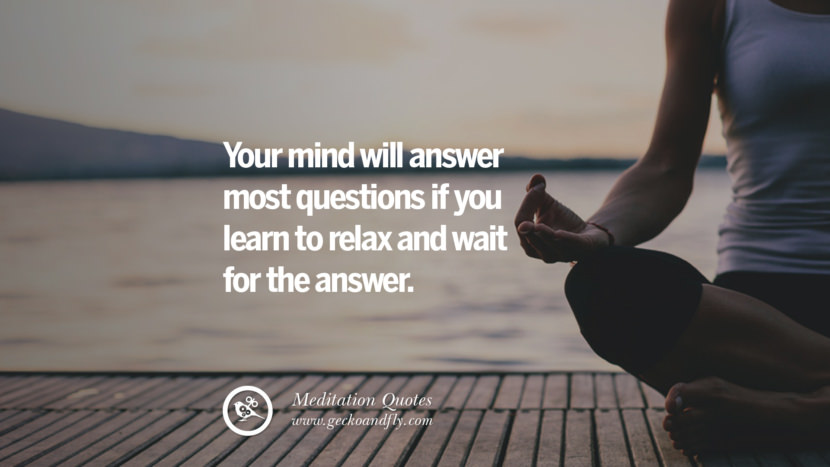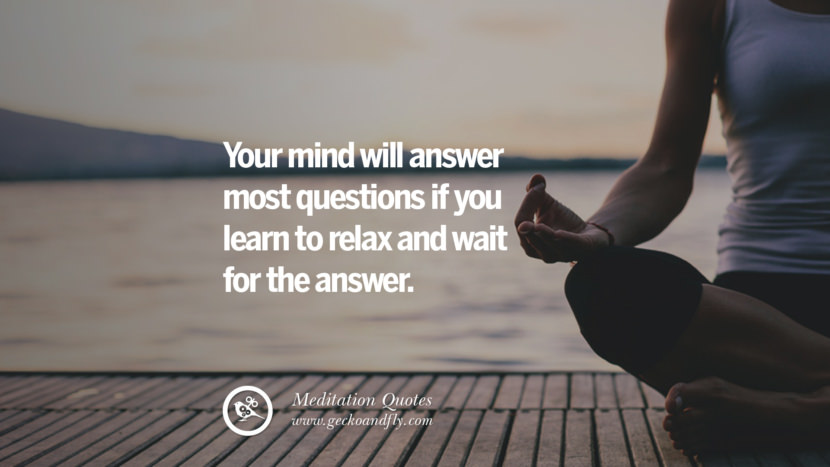 Your mind will answer most questions if you learn to relax and wait for the answer.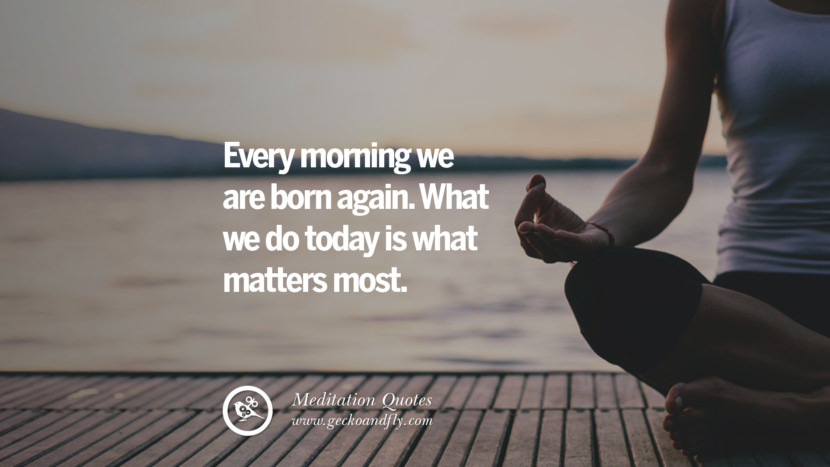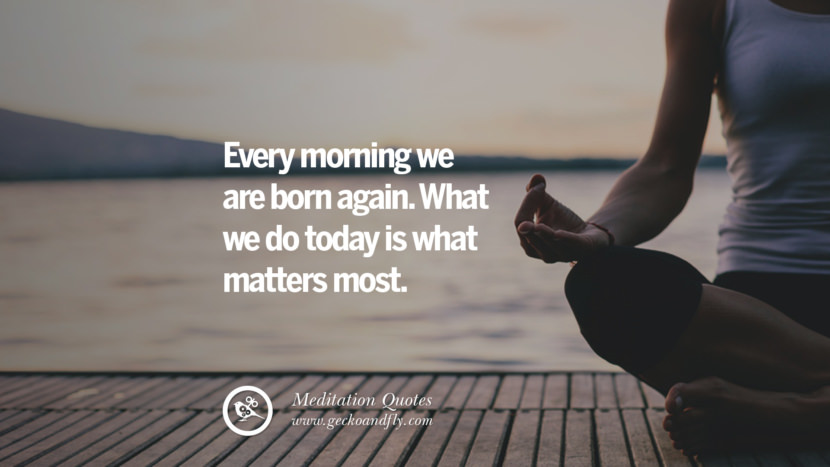 Every morning they are born again. What they do today is what matters most.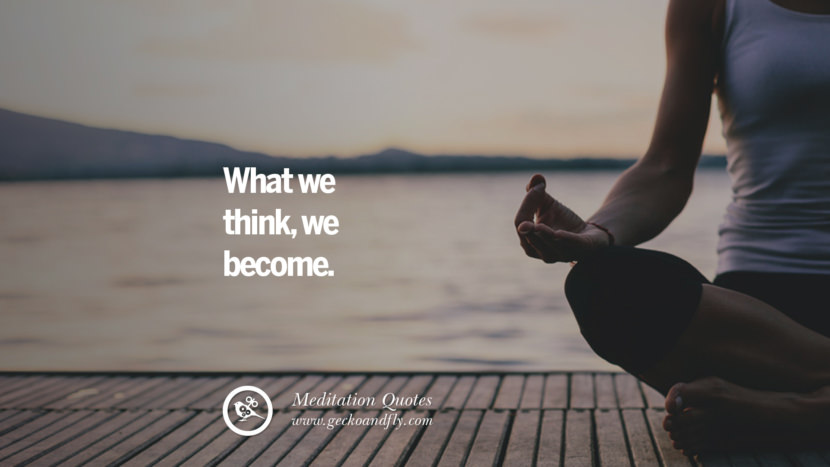 What they think, they become.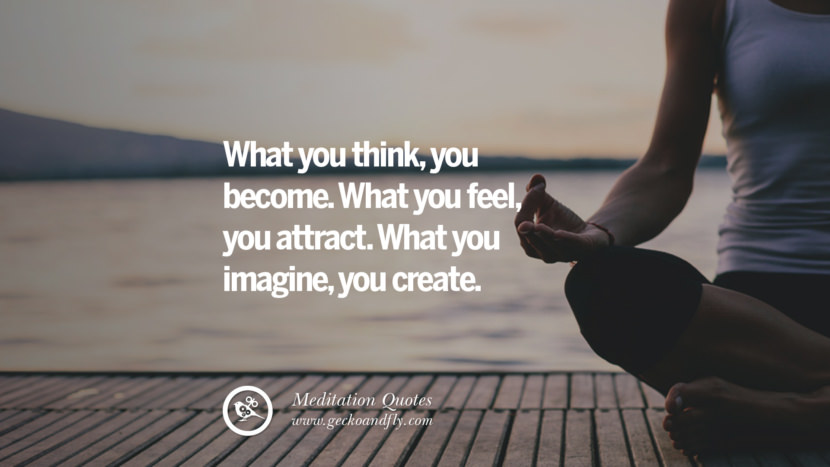 What you think, you become. What you feel, you attract. What you imagine, you create.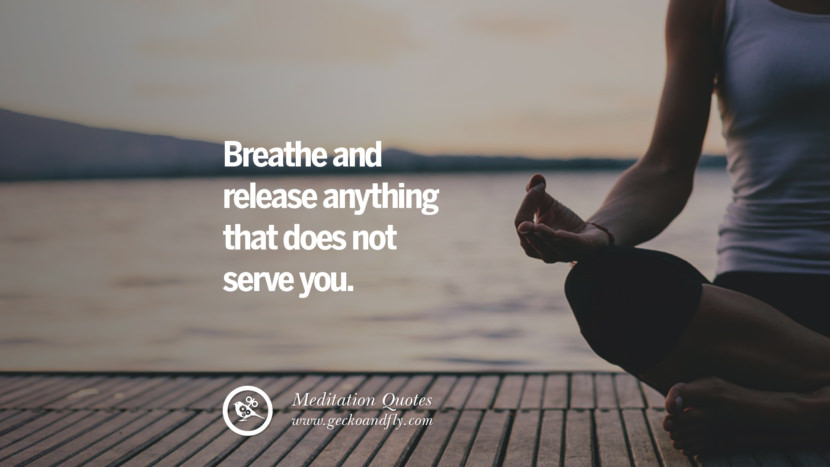 Breathe and release anything that does not serve you.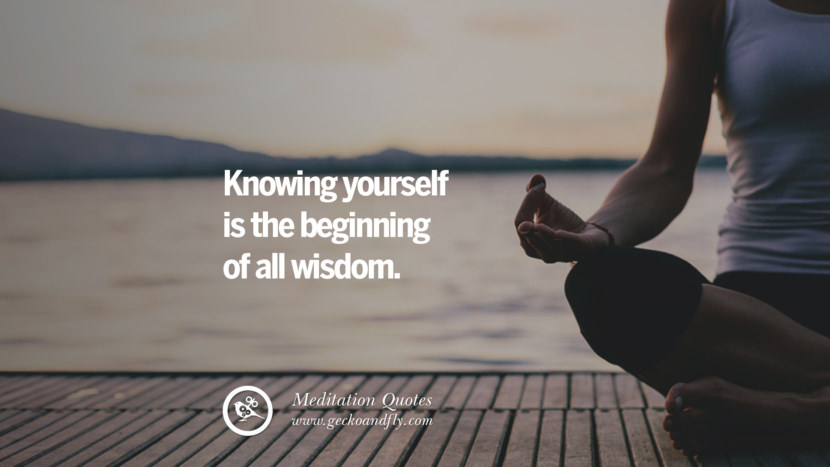 Knowing yourself is the beginning of all wisdom.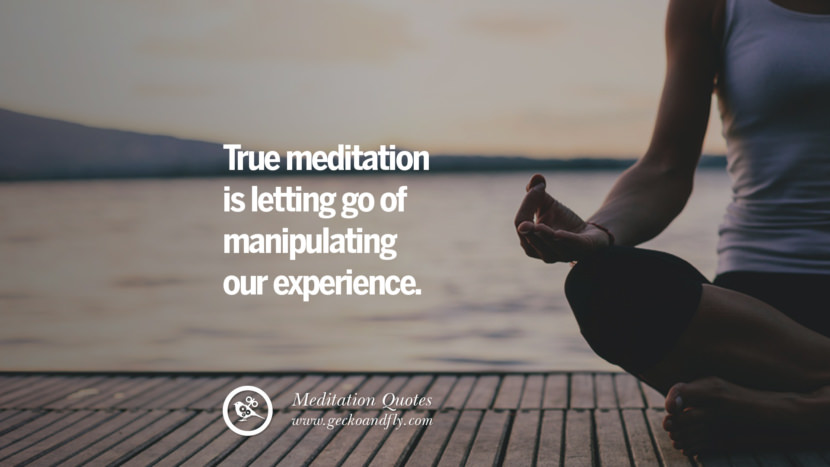 True meditation is letting go of manipulating their experience.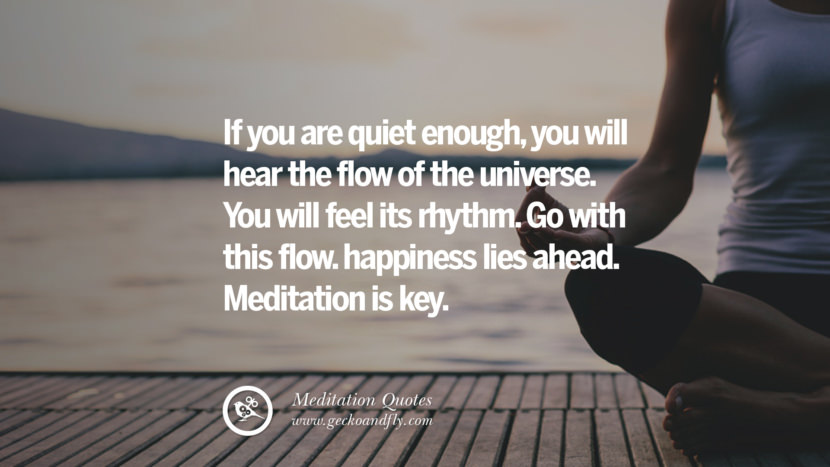 If you are quiet enough, you will hear the flow of the universe. You will feel its rhythm. Go with this flow. happiness lies ahead. Meditation is key.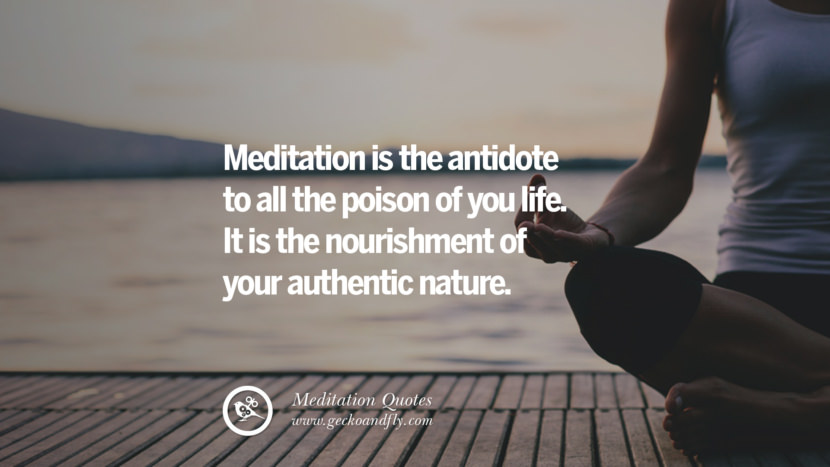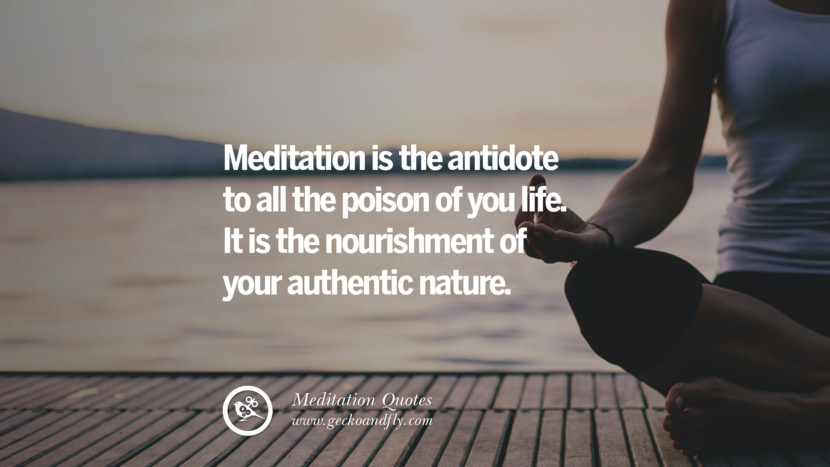 Meditation is the antidote to all the poison of you life. It is the nourishment of your authentic nature.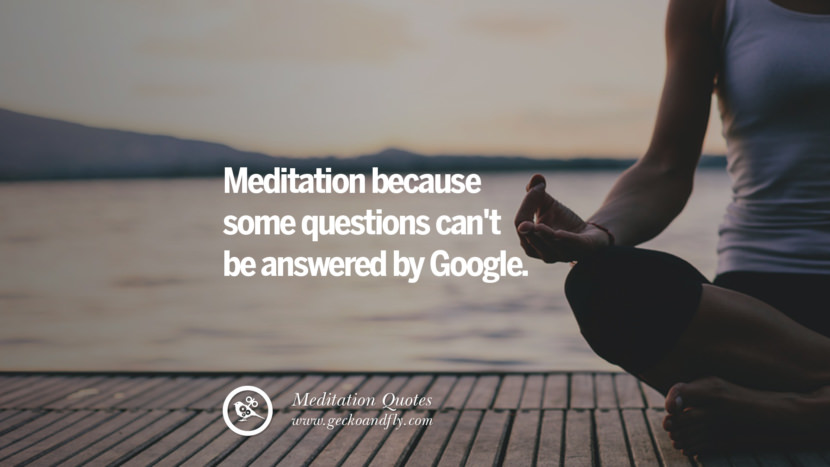 Meditation because some questions can't be answered by Google.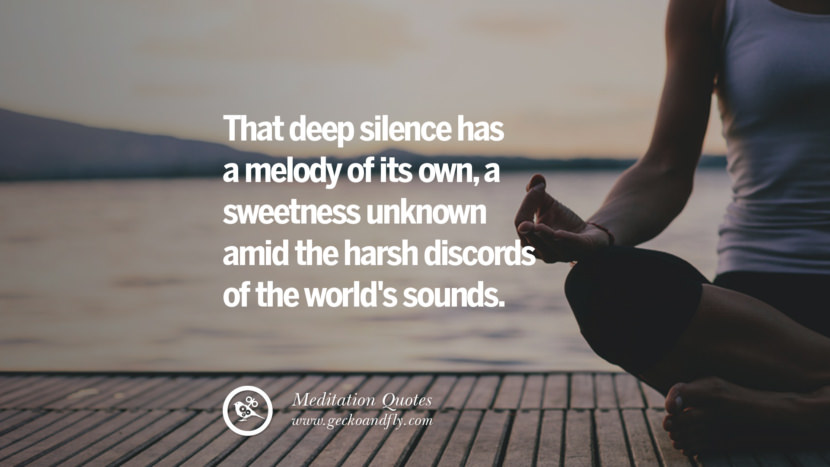 That deep silence has a melody of its own, a sweetness unknown amid the harsh discords of the world's sounds.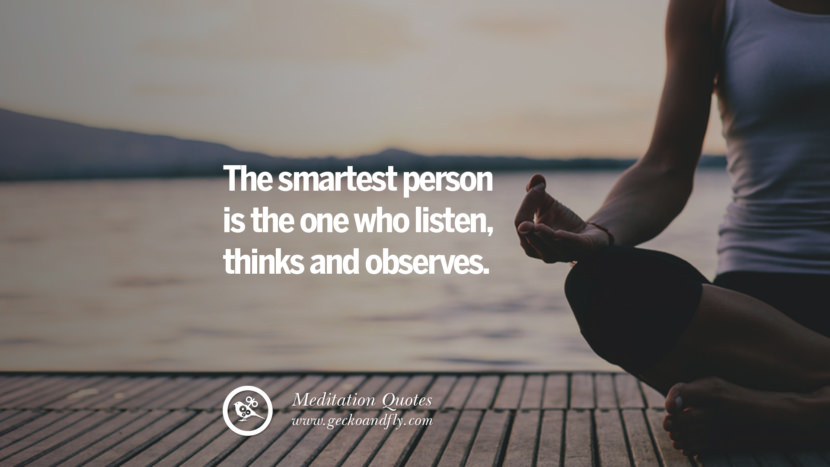 The smartest person is the one who listens, thinks and observes.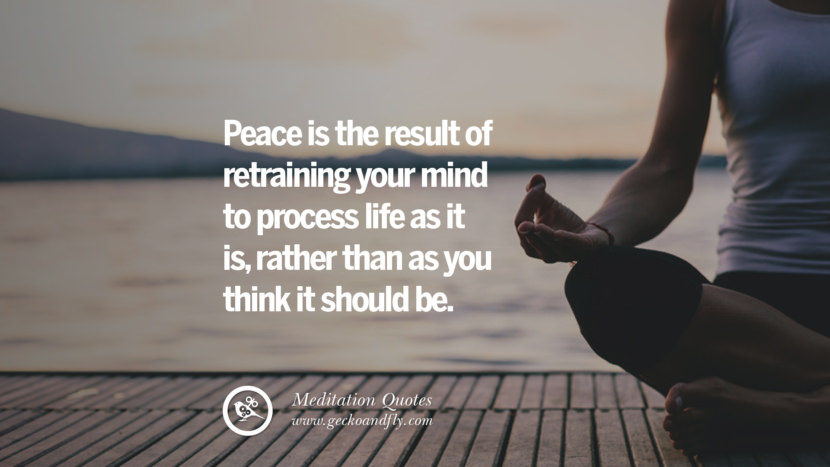 Peace is the result of retraining your mind to process life as it is, rather than as you think it should be.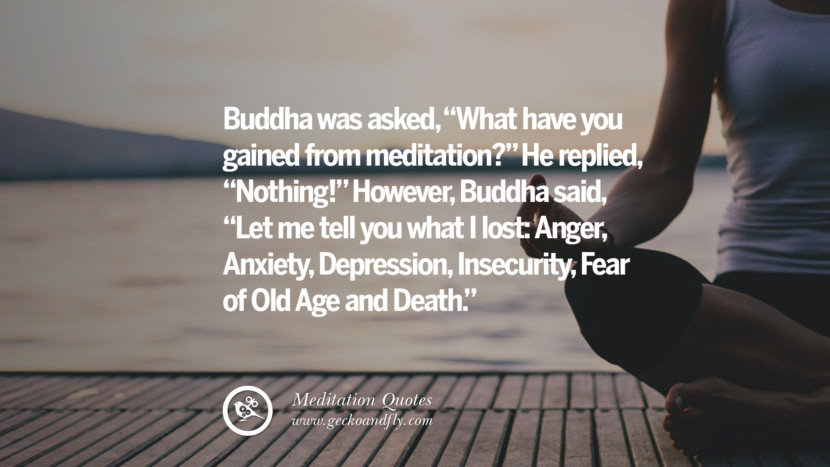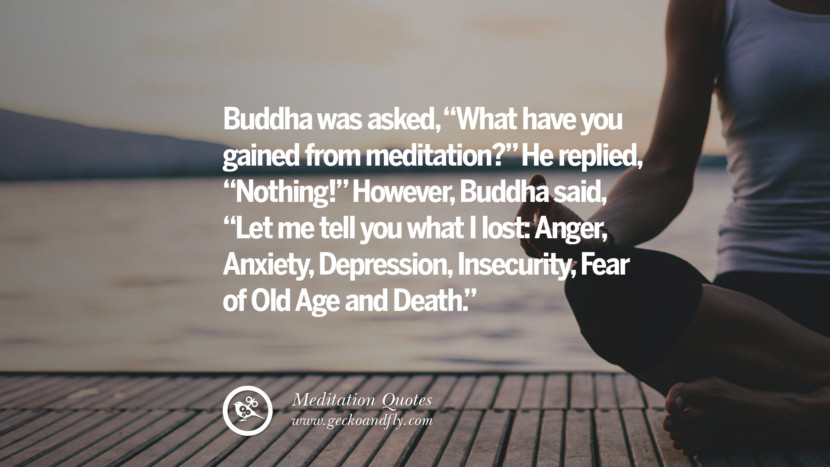 Buddha was asked, "What have you gained from meditation?" He replied, "Nothing!" However, Buddha said, "Let me tell you what I lost: Anger, Anxiety, Depression, Insecurity, Fear of Old Age and Death."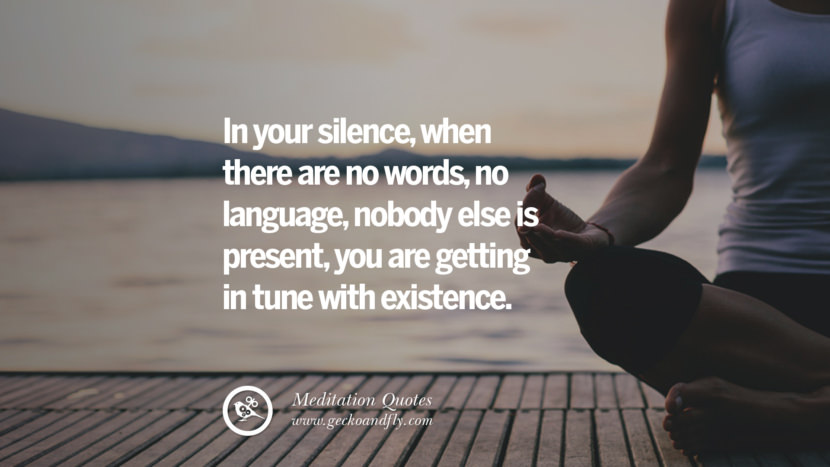 In your silence, when there are no words, no language, nobody else is present, you are getting in tune with existence.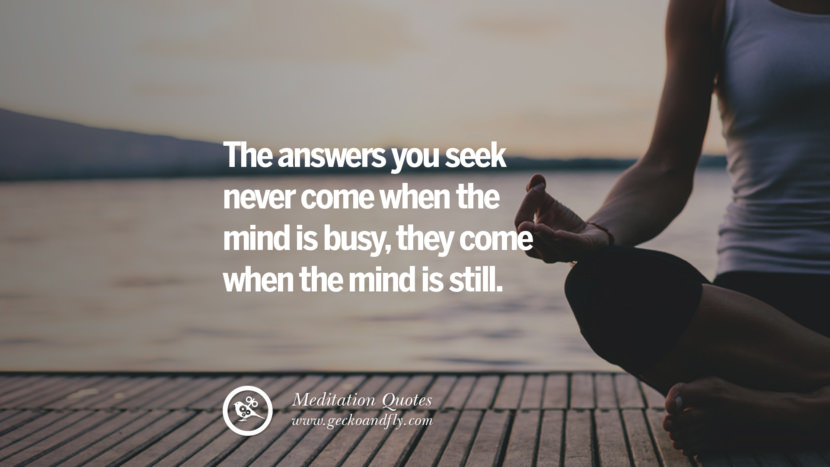 The answers you seek never come when the mind is busy, they come when the mind is still.