The problem with Android [ Password App Locker Doesn't Work on iPhone iOS ] is the lack of updates, especially security updates. Once you purchase the smartphone, that is the end of any major updates, except for Google Nexus or Pixels, which are both guaranteed 2 years of security patches.
See More ▼ 4 Free Apps To Clean Up Android And Free Up Storage Space
With that, you will need a third party app that locks your files and folders in Android. You can lock your Android all secret app Facebook, WhatsApp, WeChat, Line, FB Messenger, SMS, Contacts, Gmail, Gallery Images, Music Player, Video Player, Games and more. Works great on Android 8.0 Oreo / Android 9.0 [ Popsicle, Pancakes or Pie ] smartphones such as Samsung Galaxy, Huawei Mate, Oppo, Vivo, XiaoMi, Nokia, and also Apple's iOS iPhone.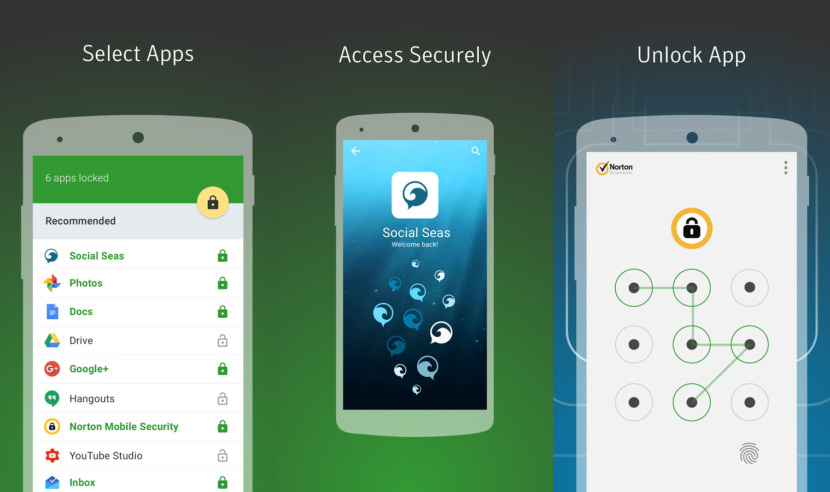 Norton App Lock allows you to lock down and protect your apps using a pin, password or pattern lock screen, giving you a privacy lock to keep your Android device secure and private. Choose the apps you want to lock — all, some or follow their recommendations. Lock your apps and protect your privacy with Norton App Lock. Benefits for you:
Adds passcode security to apps that don't have it
Locks one or more apps with the same pin code
Protects your private data and photos from prying eyes
Keeps app content private if you share your device with kids or friends
Adds a layer of security in case your device is lost or stolen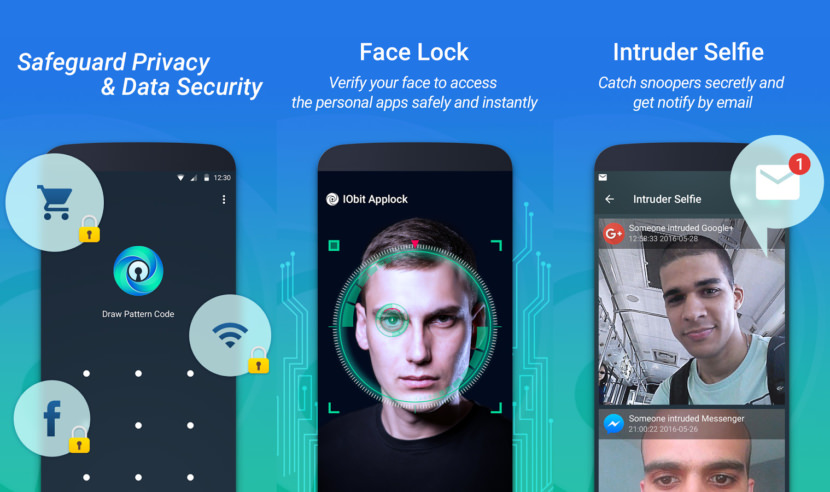 IObit Applock newly added Face Lock works in Android 4.4+, lock and unlock apps much more safer and quicker with AI and facial recognition tech. Face lock is free, IObit Applock also protects privacy with pattern and PIN password for Android phone and tablet.
Lock Photo, Video and social apps(e.g whatsapp, Messenger). Prevent your most private messaging apps and photos, videos from prying by snoopers.
Lock shopping apps(e.g Flipkart) and your games. Keep children from accidentally shopping and making in-app purchases.
Lock work related apps. Secure your important stuffs and confidential work information.
Lock payment related apps(e.g Flipkart). Protect your financial and health data against leakage.
Lock system settings like Wi-Fi, Bluetooth, Contacts. No worry about your phone settings got messed up by unauthorized access.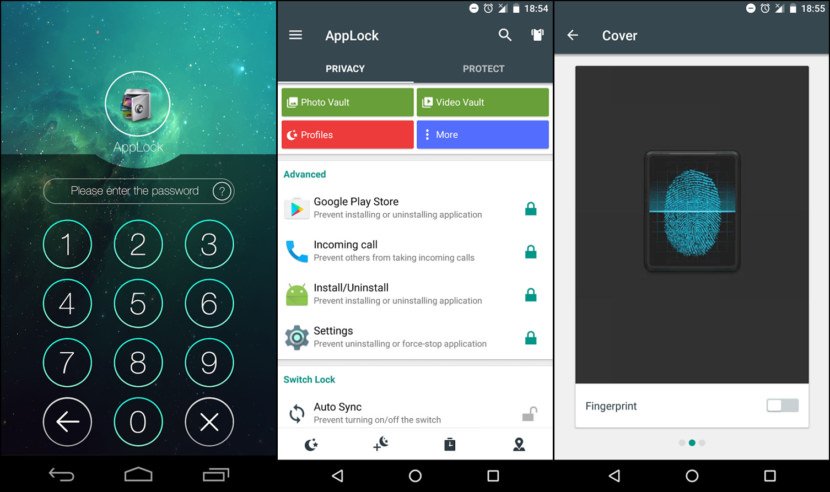 AppLock can lock Facebook, Whatsapp, Gallery, Messenger, SMS, Contacts, Gmail, Settings, incoming calls and any app you choose. Prevent unauthorized access and guard privacy. Ensure security. AppLock can hide pictures and videos. Hidden pictures and videos vanish from the Gallery and are only visible in the photo and video vault. Protect private memories easily. No pin code, no way. AppLock has a random keyboard and invisible pattern lock. No more worrying people may peep the password or pattern. More safe!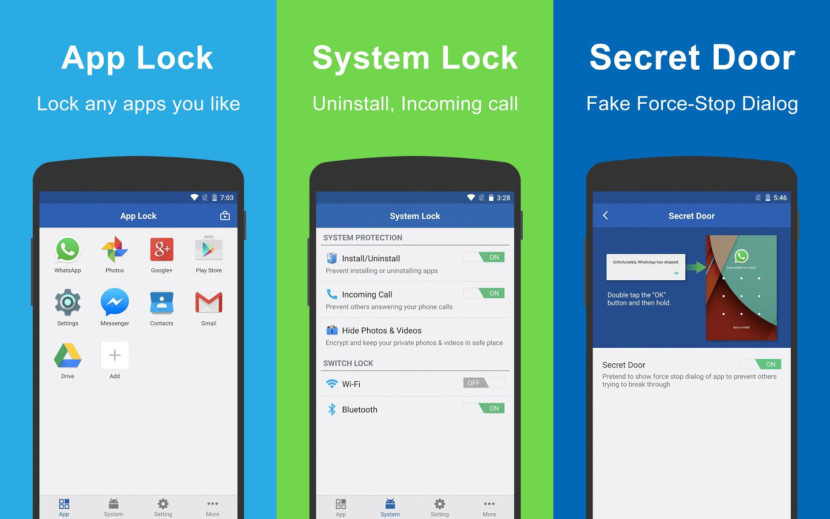 Great privacy protection tool for Android. Lock your SMS, Mail, Photo, Contacts. Do your friends always borrow your phone to play games? Do you worry that your private data in some android applications may be read by people you do not want? Smart AppLock is a light app protector tool to protect your privacy in mobile apps. The cute lock is designed upon Android system level, to provide fully protection to your privacy. After you set a list of protected apps, there will be lock pattern or password protection when the protected apps start. Special Features of AppLock:
Disguise your lock screen to prevent from breaking into your password
Protect apps with multiple lock types, such as Pattern Lock, PIN lock and Password Lock
Lock recent history, prevent app screenshot being leaked
Hide and encrypt pictures and videos with GalleryVault
Launch locked app within AppLock without password
Break-in Alerts: Take a photo when someone tries to enter your locked app with an invalid password
DelayLock: Once unlock any app, no password is required within a delay time
Unlock with Fingerprint, only for Samsung devices with Fingerprint scanner
5. LOCX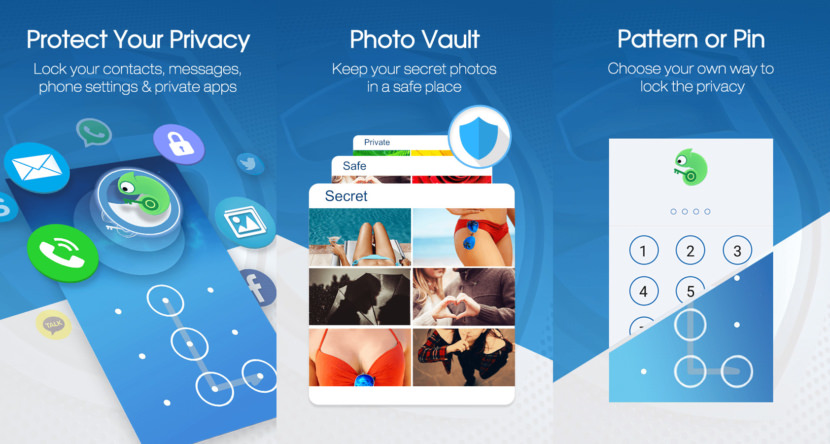 [ Discontinued ] LOCX is the best app lock and photo vault for Android, which will help you to lock apps, private photos, secret videos, messages and more with the safest and most customized and fun way. Get the perfect guard for your phone and snoopers won't disturb your privacy.
Protect private apps: Lock apps you use every day! Hide your chat in WhatsApp or Facebook, personal accounts in Twitter or Instagram! With perfect applock LOCX is easy and 100% safe!
Hide pictures: With Applocker LOCX you can hide private photos in the safest photo vault and keep them invisible for the snoopers!
Hide private videos: Keep all your private videos invisible from any intruders! Perfect applock LOCX will safe all your secrets!
Lock all phone privacy: Using applocker you can lock contacts, messages, email, gallery or phone settings! And you never worry about snoopers may stole your private info or your kids may buy unwanted apps.
6. ES App Locker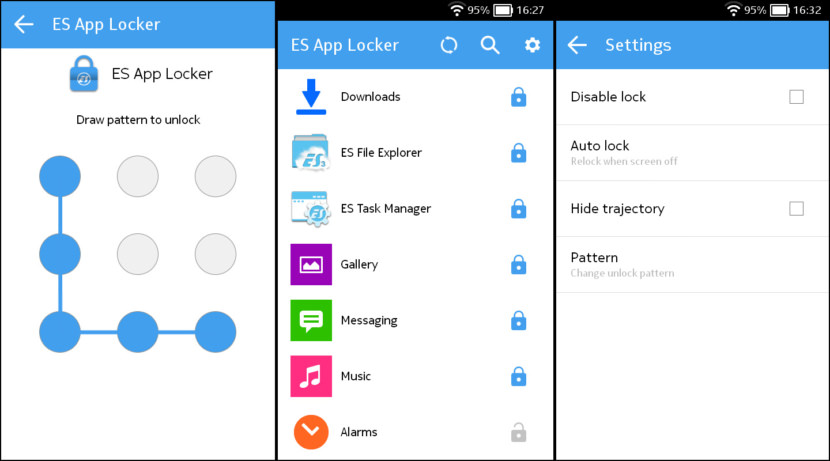 [ Discontinued ] Here comes ES App Locker. The NEW mobile security app of ES App Group after ES File Explorer(File Manager)! ES App Locker can help you:
multi-lock any app on your device(including system apps)
easily lock/unlock by drawing pattern
hide drawing trajectory or not
auto-lock when screen off/app exists
With the help of ES App Locker, you may never worry about your parents, your friends, your workmates, your children or anyone borrowing your phone.
7. Secret AppLock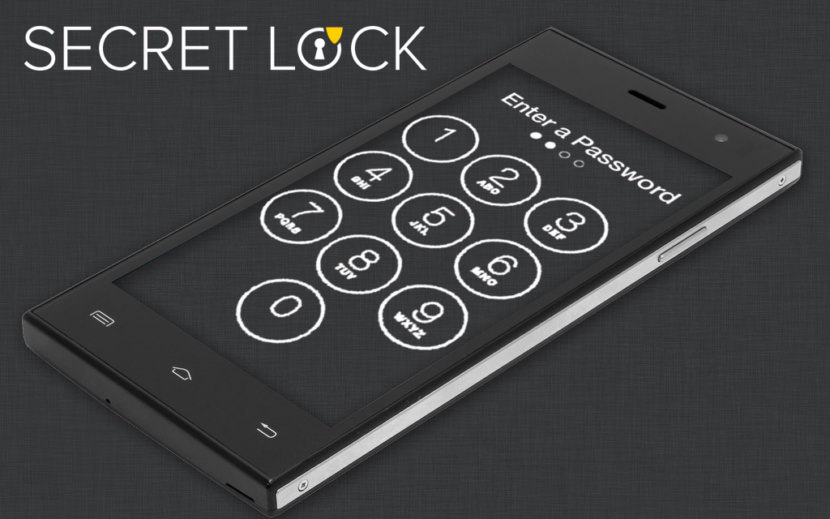 [ Discontinued ] Secret AppLock is an App Locker, App Protector, privacy guard that will protect your installed applications using a password, pattern, Gesture, Pin Lock! PIP lock screen Theme. Easy to use pass code security to secure your apps. It can lock your gallery, contact, call, e-mail, SMS, photo or any app in your android phone or tablet. Protect your Photo, Video, all security apps & games.