BullGuard is a lesser known antivirus security software in the market, but this doesn't mean they are inefficient. Founded by Morten Lund and Theis Søndergaard in Denmark, BullGuard is an Internet security company that creates antivirus and antispyware applications for PCs and mobile phones. BullGuard uses the BitDefender anti-virus engine.
🤣😍😂 Kaspersky Internet Security One Year Activation Code [ Antivirus Review ]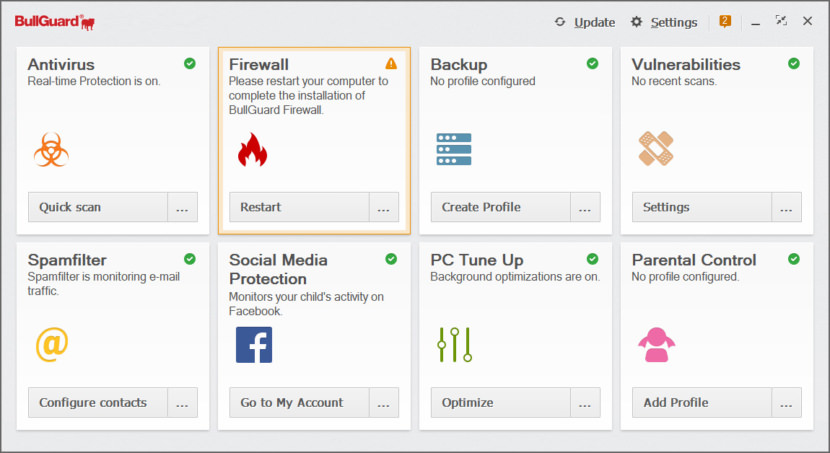 The benefit of using a smaller lesser known antivirus product is being under the radar of hackers. Hackers are less likely to code their malware to disable BullGuard and will always test their malware to evade more popular antivirus such as Norton, Avast, Avira, Kaspersky and more.
BullGuard Internet Security Features
BullGuard Next Gen Internet Security finds malware, and then destroys it. Full features in BullGuard Internet Security include – Antivirus, Antispyware, Behavioral Detection, Firewall, Spamfilter, Game Mode, Safe Browsing (Anti Phishing and Link Scanner), Vulnerability Scanner, Parental Control, PC Tune-Up, online backup, and Support.
Next gen anti-malware — Intelligent triple layer protection constantly on the alert for intruders.
Firewall — Extra heavy-duty protection against malware and intruders.
Game Booster — Enjoy smoother gaming with a faster frame rate and no game lag.
Vulnerability Scanner — Blocks access points hackers like to exploit.
Download BullGuard Internet Security Free For 1 Year
Visit the Promotion page [ 100% Original and No Serial or License Key Required For Product Activation ] and click the 'Get your Free 1-Year subscription Now' tab and download the installer (347 KB), this is an online installer, run the installer and download required files, then finish the installation. It comes with the product serial key and auto activation.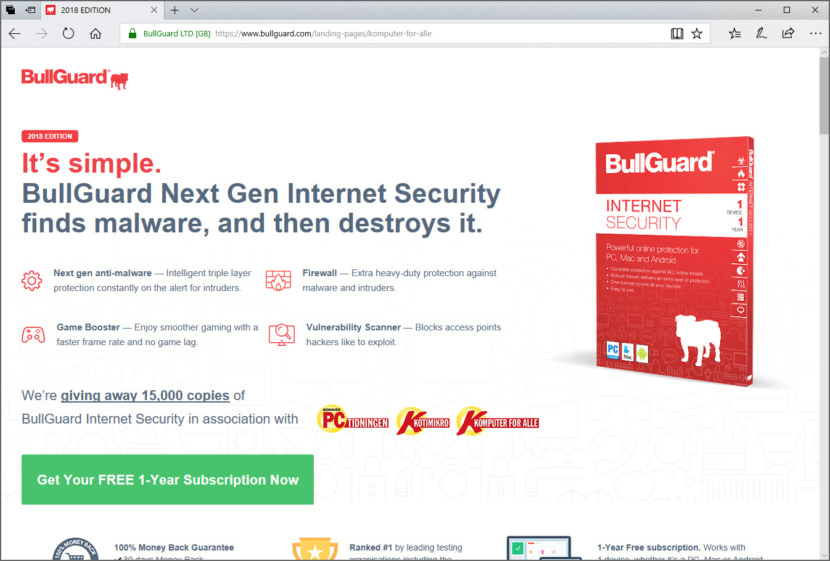 If the promotion ends, you can still download BullGuard Internet Security 60 days trial at the official download page.
Why BullGuard Antivirus?
Their next gen anti-malware gives you intelligent triple layer protection. One, it recognizes trusted sites and applications. Two, it continually scans code for signature and anomalies associated with malware.
Three, any malware it detects is locked down in quarantine and then neutralized before infection can take place. It's like a sentry who never sleeps, constantly on the alert for intruders. BullGuard Internet Security is now stronger multi-layered protection, for you and yours.