Avira Total Security Suite is their most comprehensive package on offer, combining privacy, protection, and performance – all wrapped in one. Basically it is a combination of 3 products merged into 1 – AntiVirus Pro, System Speedup Pro and Phantom VPN Pro.
See More ▼ Download avast! Antivirus. Which Is Better? AVG vs Avast vs Avira
Avira Antivirus Pro offers advanced protection technologies (e.g. cloud-based AI) that proactively secure you against malware attacks designed to steal your identity and personal data at the web browser level – before they can even reach your PC.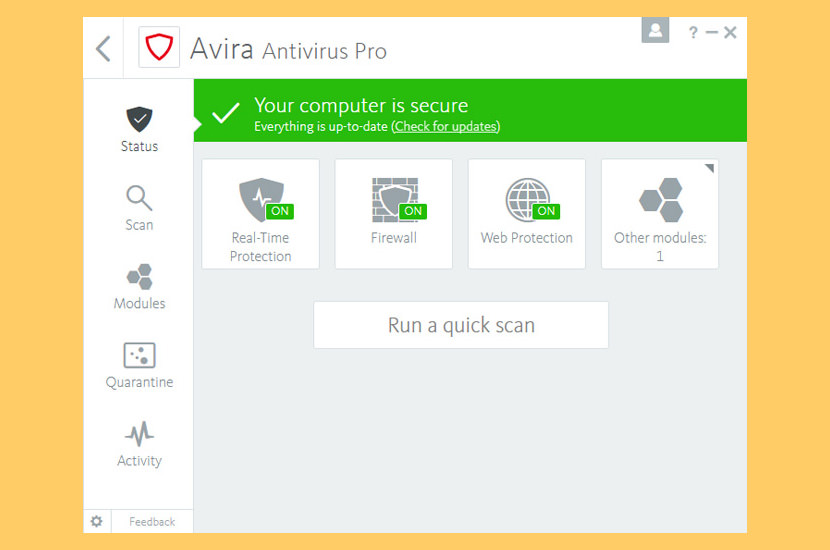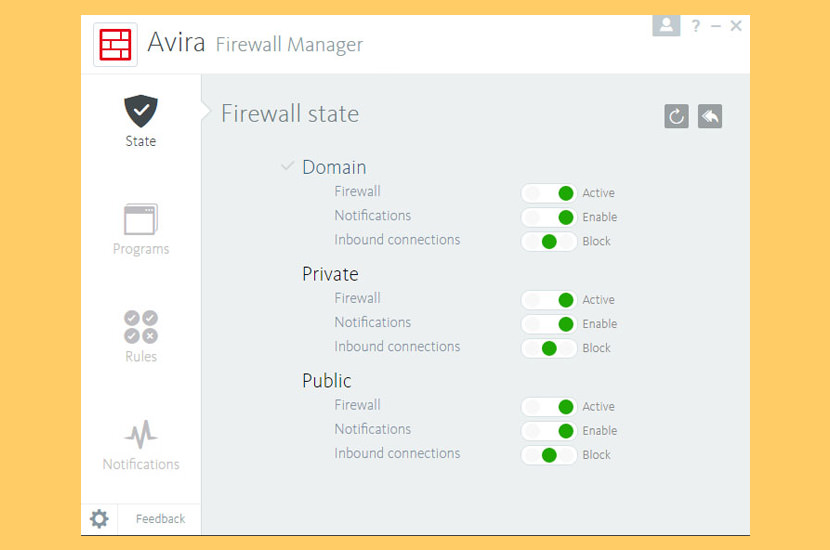 Anti-ransomware! – Prevents ransomware from encrypting your data.
Device control! – Gives you control over which USB devices can connect.
Real-time protection – #1 in detection of malware and PUA
Secure surfing – Blocks phishing and infected sites
Data and identity protection – Secures your banking and shopping
Secure home network – Beats hackers and botnets
Next-gen AI – Powerful, cloud-based AI that stops emerging threats in real time
Firewall Manager – Get more firewall power and control
System Speedup Pro on the other hand gives you a smooth-running PC – with more space, speed, and privacy. Enough waiting for your PC to start, your browser to open, your files to load. Avira System Speedup helps you get your stuff done quicker.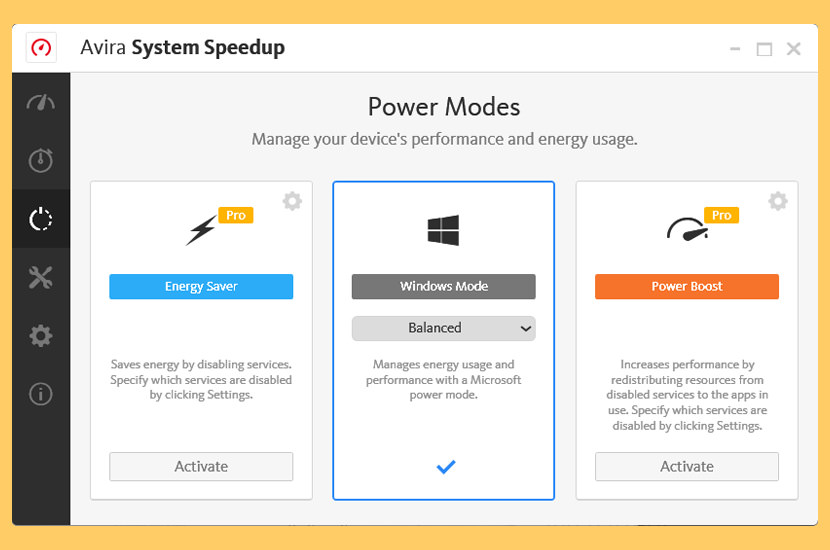 Phantom VPN Pro provides you with a secure connection and private web interactions against online spies – even on public WiFi hotspots. Whether on your laptop or smartphone, Avira Phantom VPN runs silently in the background so that you can watch your favorite shows anonymously from anywhere.
Download Avira Prime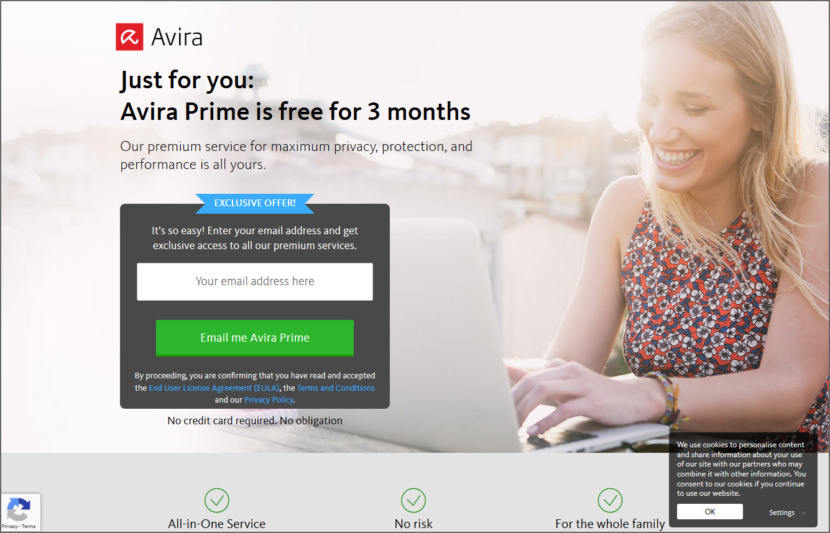 Download Avira Prime 90 days trial with premium service for maximum privacy, protection, and performance is all yours – for protection, privacy, and performance – will be available to you, automatically, as part of your Avira Prime service. What's inside Avira Prime? Everything.
Avira Antivirus Pro
Avira Phantom VPN Pro
Avira System Speedup Pro
Avira Software Updater Pro
Avira Password Manager Pro
Download Avira Total Security Suite
From now, your shopping will be secure, your identity protected, and your private files protected from unauthorized external access. Download Avira Total Security Suite. [ 90-Days Trial, Promotion Expiring Soon, 100% Free and Genuine – Serial License Key Not Required For Product Activation ] Many Avira products require a license key. Don't have one? Sign up for a free 30-day trial.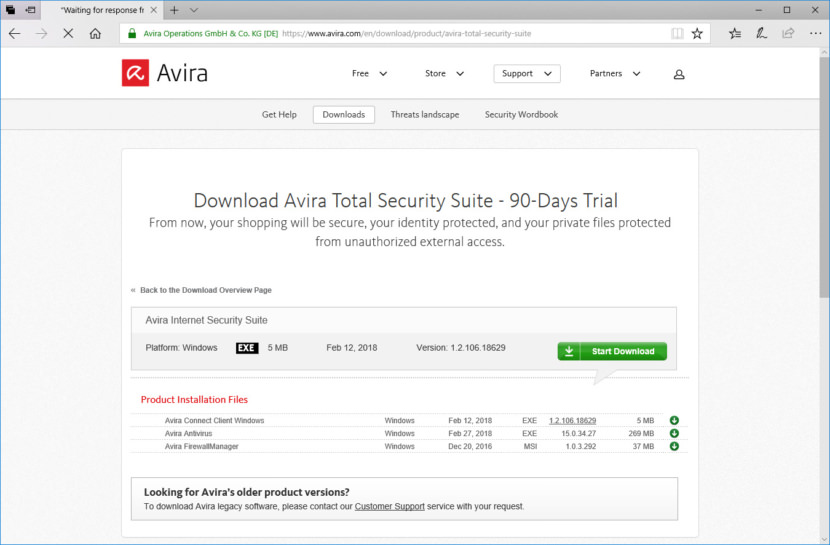 How Ransomware Spreads
Ransomware is frequently spread via email: a cybercriminal sends an email with an attachment. The unsuspecting user opens the document (or javascript file), which looks like gibberish. The document recommends enabling macros "if the data encoding is incorrect," which, of course, it is by design. Enabling macros allows the ransomware to be secretly downloaded onto computers via a drive-by download.
Cracked Antivirus 'Files' From Torrent Are Infected With Malwares
Think about it, what is the best way to infect your Windows computer with malware? By providing a cracked version of an antivirus via torrent. The reason is simple, you are downloading an antivirus because your computer is not protected. Without protection, you have no idea these 'free' antivirus files from torrent are conventionally infected with ransomware, sometimes cryptocurrency miners or trojans.
Why take the risk when there are so many free antivirus from some of the best and biggest antivirus companies in the market such as AVG, Avast and more? You are not required to pay for the product's activation code or serial number with a little bit of compromise such as the lack of some core features.
Always support the original software if you can afford it, especially for small to medium business owners. Software doesn't magically appear, there are hardworking programmers with families and mouths to feed.