Updated: January 3, 2018 / Home » Computer and Internet Security
Avira Free Antivirus ( Formerly known as Avira AntiVir ) is an award-winning product that provides comprehensive protection against all types of threats, secures your data, protects your privacy and ensures your PC remains virus-free. If you are using the free AVG, Kaspersky or Avast Antivirus, I highly recommend switching over to Avira Antivirus. Avira's industry-leading antivirus secures your data, protects your privacy and blocks all types of malware, including viruses, worms, Trojans and spyware.
Don't Click ➤ 7 Free Antivirus Compared – Avira, Comodo, BitDefender, Avast, AVG, Panda and Microsoft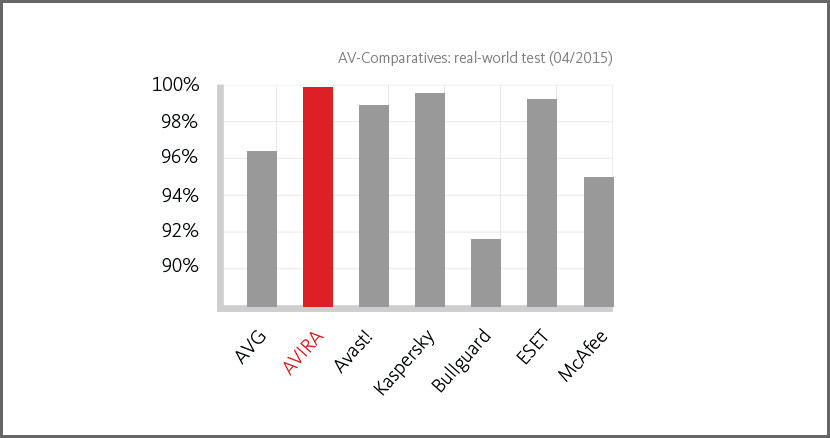 Antivirus Scanner – Total protection from malware.
Browser Tracking Blocker – Prevents ad networks from monitoring what you do online.
Real-time cloud protection – Protects you from emerging threats.
Safe Browsing – Blocks harmful websites before they load.
Blocks PUA – Blocks hidden applications bundled with legitimate software.
Avira Free Antivirus 2017 / 2018 Screen Shots
Avira VDF Update
Download the latest virus definition files and update Avira antivirus. Because Avira updates its detection files silently and automatically, most of our users never need install their own virus definition updates (VDF). Performing an Avira manual update is only necessary under special circumstances, e.g., initiating an Avira VDF update without an internet connection.