Webroot is an up and coming security company, they are relatively small compared to the old guards such as Norton, but in terms of performance, they are doing relatively well for the pricing of their products. As the first to harness the cloud and artificial intelligence to stop zero-day threats in real time, Webroot secures businesses and individuals worldwide with threat intelligence and protection for endpoints and networks.
See More ▼ 15 Free Antivirus For Windows 10 – Microsoft Defender Alternatives
AV-Comparatives gave nine vendors, including Webroot, its highest award in its Anti-Phishing Test, in which Webroot took 9th place among 18 products tested for efficacy in blocking phishing websites. Discover cloud-based protection that stops threats in real time and secures businesses and individuals wherever they connect.
Identity theft protection – Protects your usernames, account numbers, and other personal information
Secure browsing with real-time anti-phishing – Blocks fake sites that trick you into entering personal information.
US-based company – US-owned company with Colorado-based tech support.
Lightning fast scans – Fast scans with no interruptions, so you and your device won't be slowed down.
Webcam protection – Detects and blocks webcam spying threats.
Webroot AntiVirus also includes Identity Shield, designed to protect your browsing, shopping, banking, social media, credit cards and other personal data. Free Webroot virus protection trial, try before you buy, and compare the detection rate and performance against other antivirus software. Start your free full version 14-day trial today. No credit card or license key required.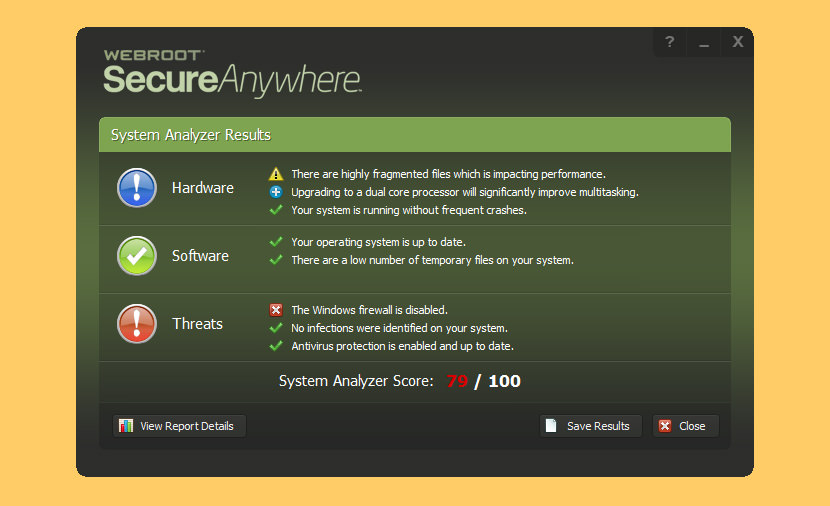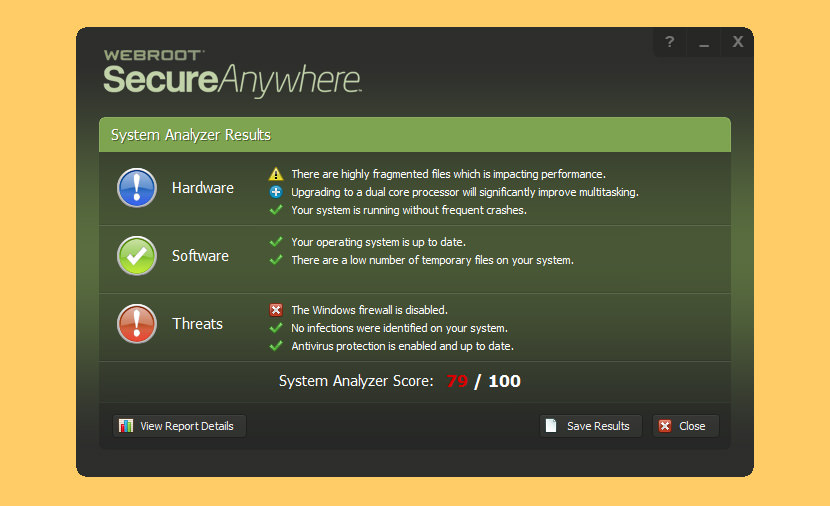 Download Webroot SecureAnywhere Antivirus
1 device / 1 year [ PC/Mac ]
Lightning-fast scans with no interruption
Protect yourself from identity theft
No time-consuming updates
Download Webroot SecureAnywhere Internet Security Plus
3 devices / 1 year [ PCs, Macs, Tablets or Smartphones ]
All the features of AntiVirus
Secures your smartphones and tablets
Protects your logins and passwords
Download Webroot SecureAnywhere Internet Security Complete
5 devices / 1 year [ PCs, Macs, Tablets or Smartphones +25GB Storage ]
All the features of Internet Security Plus
Eliminates traces of online activity
25GB of secure online storage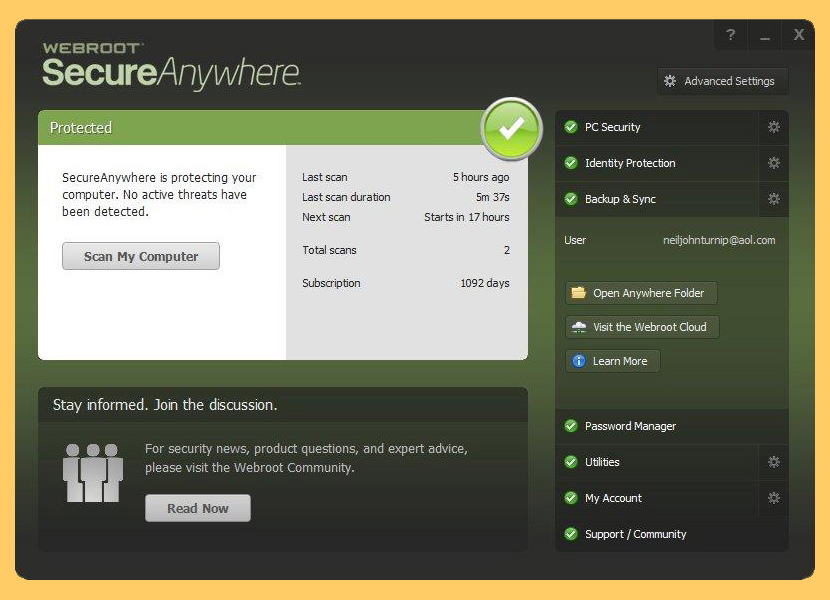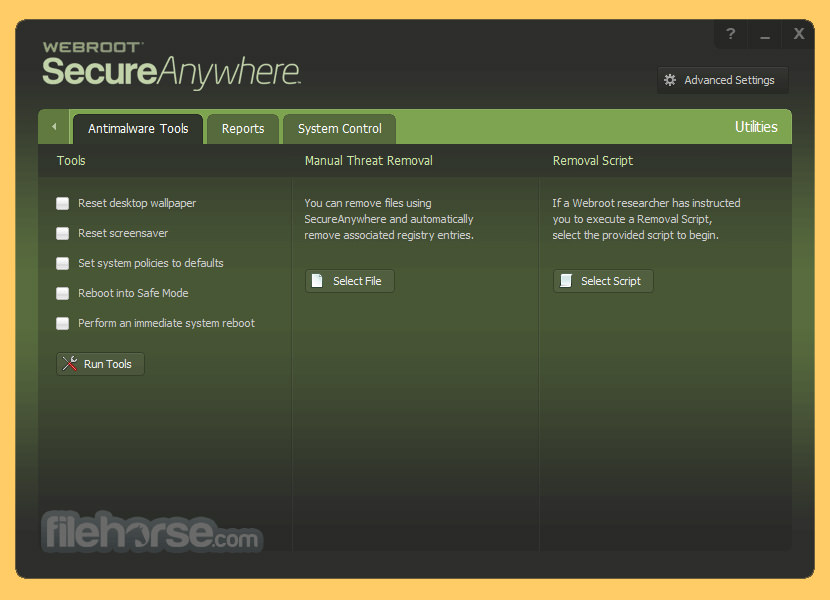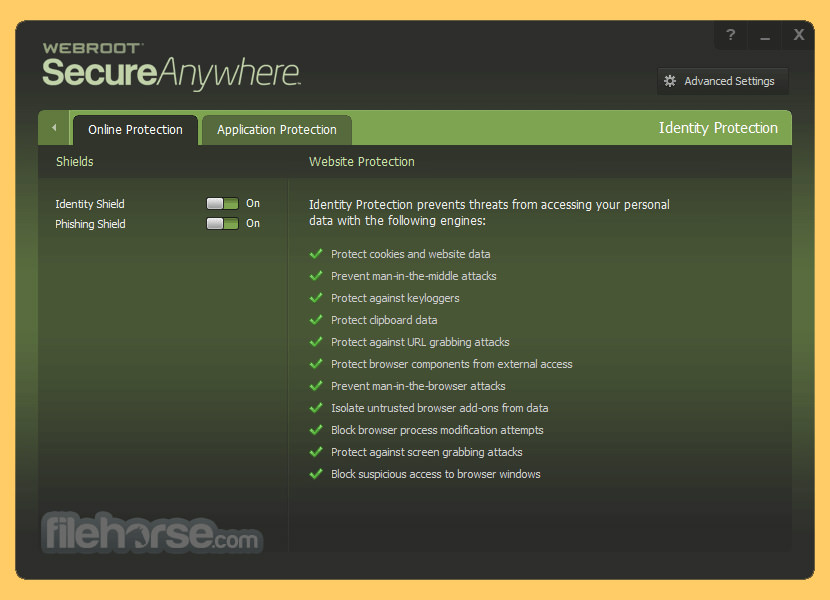 3 Ways To Protect Yourself From Ransomware
Unlike the usual computer viruses that can be removed after landing on your system, if ransomware successfully hits your computer, the only way to get it off is to pay the ransom and hope you get the key to decrypt your files. Webroot Secure Anywhere protects all users against WannaCry and other forms of ransomware.
1: Back up your data – Unfortunately, ransomware can attack cloud storage services and network drives. Create a physical backup on a DVD or portable drive, and keep it in a secure location that is disconnected from your computer.
2: Practice good computer habits and cyber hygiene – Make sure your operating system and applications are patched and up-to-date. Hover before you click to make sure you know the end destination of links. Change your passwords regularly, and always use strong passwords.
3: Use antivirus software – Prevent ransomware from getting on your computer by using software that can block phishing sites and other malicious online destinations. But, beware of free security. You get what you pay for.

Never Download Cracked Antivirus From Torrent
Please avoid torrent or crack files, they are more often than not infected with malware as these hackers know the reason you are downloading an antivirus is because your computer is exposed without protection. These 'free' antivirus crack files from torrent are usually infected with ransomware, sometimes cryptocurrency miners or trojans.
There are plenty of free antivirus by top security companies that don't require you to pay for the product's activation code or serial number. The free version may lack some core features, but it is still a better choice over pirated copies from torrent.
Always support the original software if you have the financial means, especially for small business owners. Just because it is easy to recreate something digitally doesn't mean the programmers behind the original software works for free and have no family to support.