When you're connected to the Internet through a VPN connection, this private Internet access ensures that you're not exposed to phishing, malware, viruses and other cyber threats. Your privacy is also guaranteed, as no one will be able to detect your online behavior. Anyone can benefit from an added safety measure that the VPN connection feature provides, especially those that surf the internet with free public wifi on their laptop in a Starbucks.
See More ▼ 6 Best VPN for Gaming – No Lags, 0% Packet Loss and Reduce Ping ms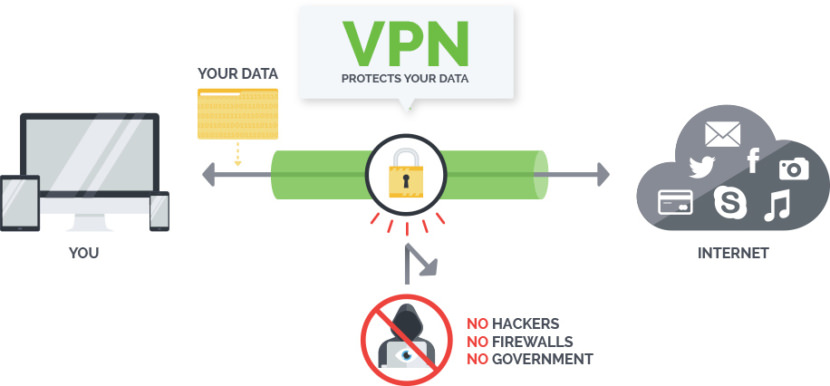 Here is the complete list of Antivirus Security companies and their VPN, missing in the list are Bitdefender Premium VPN and Comodo Free VPN. Bitdefender is not in the list because their VPN is not a standalone product, meaning to say you have to subscribe to their antivirus service to be able to subscribe to their VPN. Comodo on the other hand appears to have discontinued the VPN product.
Max 5 Device | PC/Mac $60/year | Android/iOS $20/year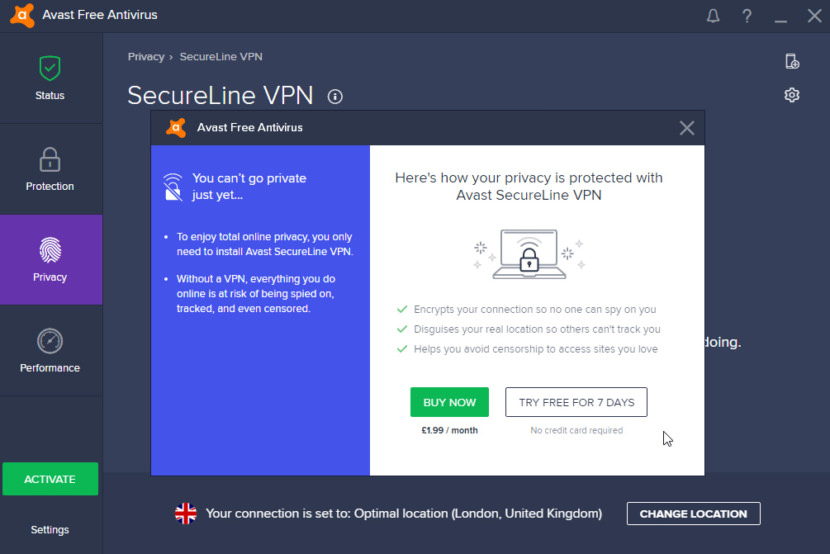 Avast bought AVG and their product lines are now similar. Avast Secureline VPN and AVG Secure VPN Virtual Private Network (VPN) gives you a secure and private connection to unrestricted internet access. It does that by encrypting your connection so nobody can snoop on your online activity. The result? Secure and private access to any site — anywhere, anytime. That's your favorite sites, shows and subscription services all with uncensored access.
Avast built your protection on the most widely used and trusted VPN protocol: OpenVPN. It is the most trusted, because it is open source. No unknown proprietary code is doing odd things with your data. They use OpenSSL libraries and run the whole thing over UDP ports so you get the best speeds. Works great on Microsoft's Windows 10 and Apple's macOS.
No logs – They're blind to the apps you use, the websites you visit, the content you engage with.
256-bit AES encryption – All your incoming and outgoing data is encrypted and invisible to snoopers.
Single shared IP – Disappear in the crowd of other Avast SecureLine VPN users.
Secures any Wi-Fi or network – Connect safely to any hotspot: coffee shop, airport, library, park – even a stranger's phone tether.
DNS leak protection – Keeps your real IP under wraps over IPv4 and blocks IPv6 requests.
Stream & gaming capable – Hi-def movies, lag-sensitive twitch gameplay, or super-large files? No worries. They've got that.
1/5/10 Devices @ $65/70/90/year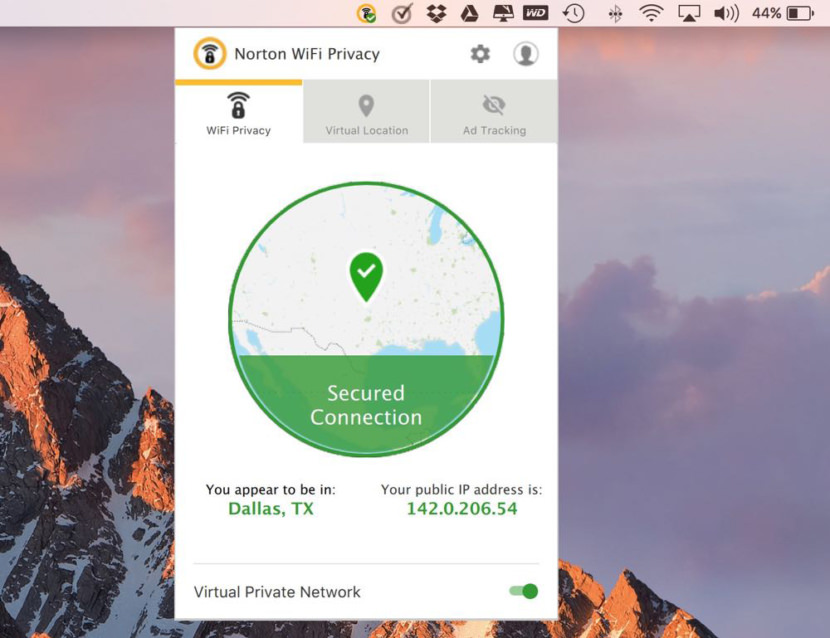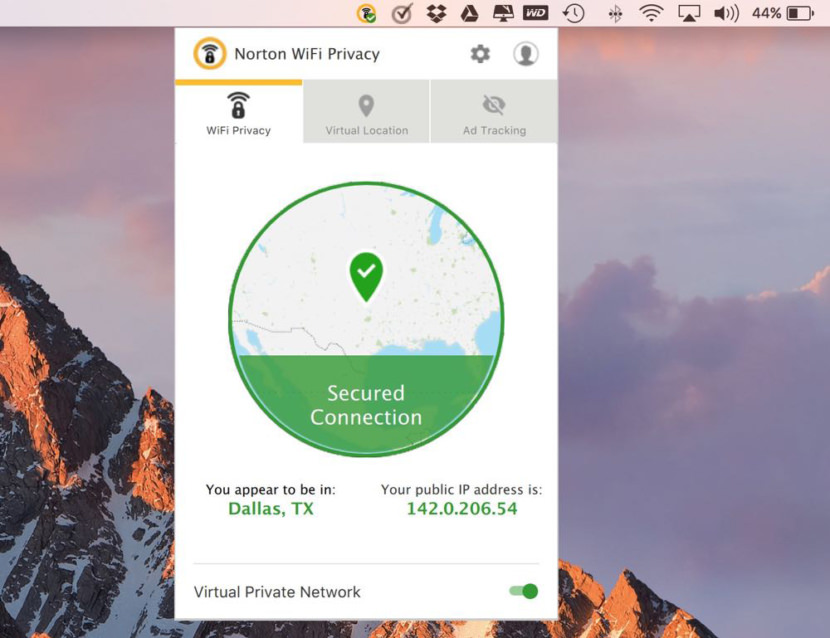 Secure private information like your passwords, bank details and credit card numbers when using public Wi-Fi on your PC, Mac or mobile device. Norton Secure VPN encrypts the data you send and receive when using public Wi-Fi. Now you can pay bills, check your email and interact on your social network—in the cafe, airport or hotel—ensuring your most sensitive information remains hidden from prying eyes.
Get Bank-Grade Encryption – They utilize the same encryption technologies that the leading banks deploy, so you can rest assured that your information stays secure and private.
Browse Anonymously – Mask your online activities and location with their no-log VPN. They encrypt your personal information and don't track or store your online activity or location.
Access Content Faster – Get global access to all your favorite apps and websites. Just change the virtual location and stream your favorite content anywhere you go.
Block tracking for Ads – They block ad trackers by intercepting cookies and removing your identifying information. Websites will no longer be able to track you to deliver annoying ads.
Multi-Device | $50/year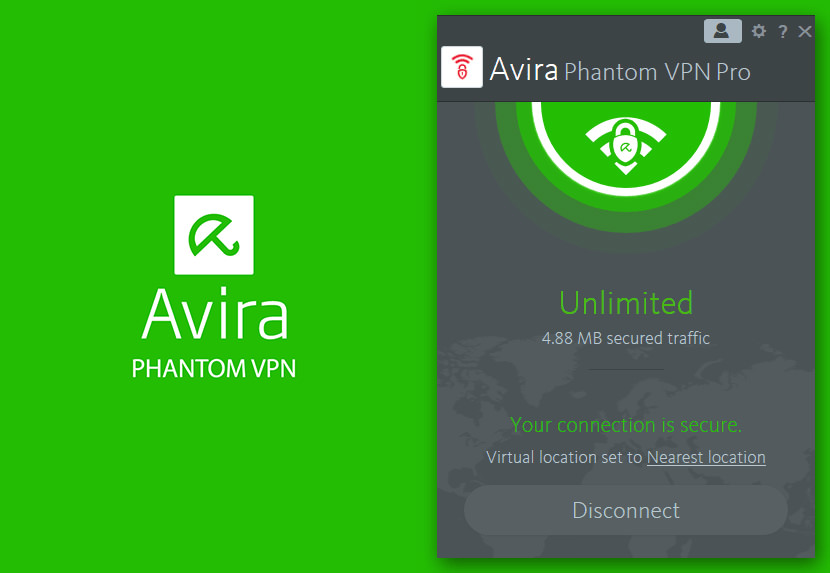 Surfing from a café? Skyping from a hotel? Emailing from an airport? All of these activities are confidential – and yet public WiFi at these places are anything but secure. So whenever you connect to them – Avira Phantom VPN encrypts your communications for you, automatically.
Surf freely – Access your favorite streaming sites – free of geo-restrictions. With a choice of virtual locations from around the globe, They help you bypass geo-restrictions and access your favorite sites, wherever you are.
Surf anonymously – Phantom VPN Pro defends you from mass consumerist surveillance. By masking your IP address They make it virtually impossible for advertisers to see what you do, or trace activities back to you.
Surf securely – Encrypt your communications while shopping and banking on the go.
No logs – Avira does not monitor what websites you visit
Masks IP address – Connect from any of their servers in 36 locations
Free For 1 Device With 150 MB/Day | 5 Device For $120/year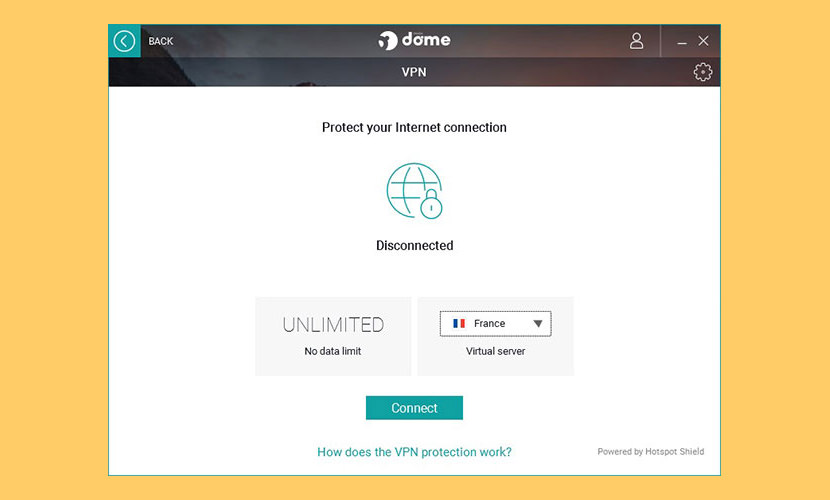 Panda Security lets you access all Internet content safely and privately: TV shows, social networks, sports and news channels, video/audio streaming, dating sites, video games from anywhere in the world! They have thousands of servers around the world to ensure maximum connection speed and performance. Their technology uses the most secure VPN (Virtual Private Network) protocol on the market.
To secure your Wi-Fi connection, even on public networks
To browse the Web anonymously, protecting your privacy
To unblock all Internet content. No limitations or borders
To hide your IP address away from prying eyes
To change your virtual location and access any content from anywhere in the world
To browse online freely without worrying about censorship issues
Free for Unlimited Device with 200 MB/day | 5 Device for $30/year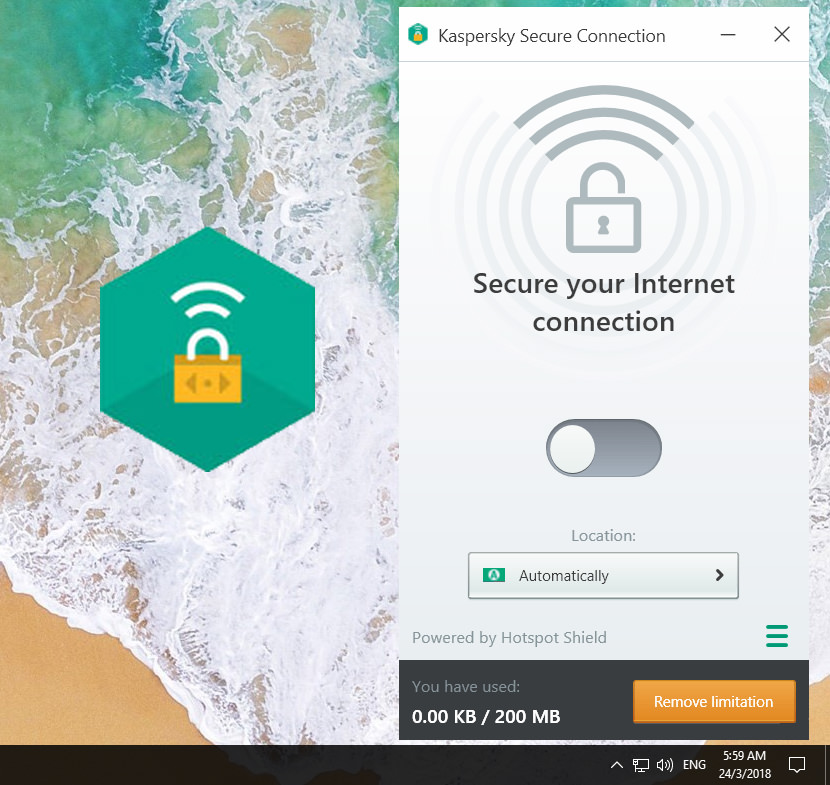 Kaspersky Secure Connection is a virtual private network that enables you to have a secure connection between your device and an Internet server that no one can monitor or access the data that you're exchanging. A VPN connection establishes a safe passageway through all the insecurities of public networks. You can benefit from a VPN connection for a number of reasons, including, security and privacy.
When you want to surf the Web, Kaspersky Secure Connection automatically offers to connect you via Virtual Private Network (VPN) technology – so others can't see what you're doing and you can safely go online in privacy.
3/5/7 Devices @ $50/60/80/year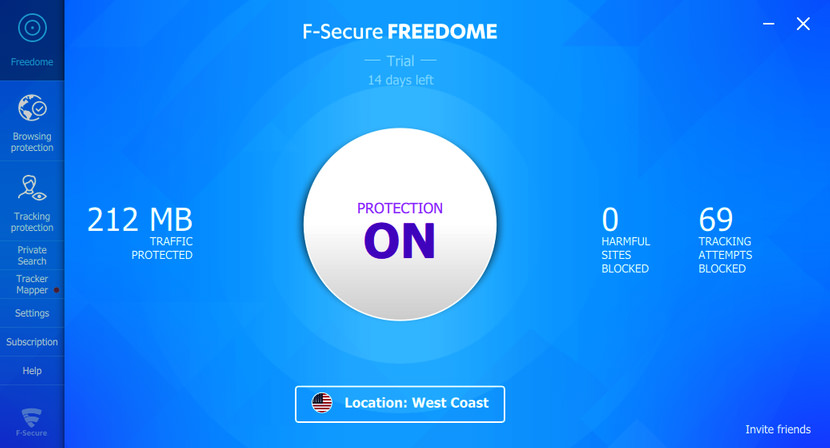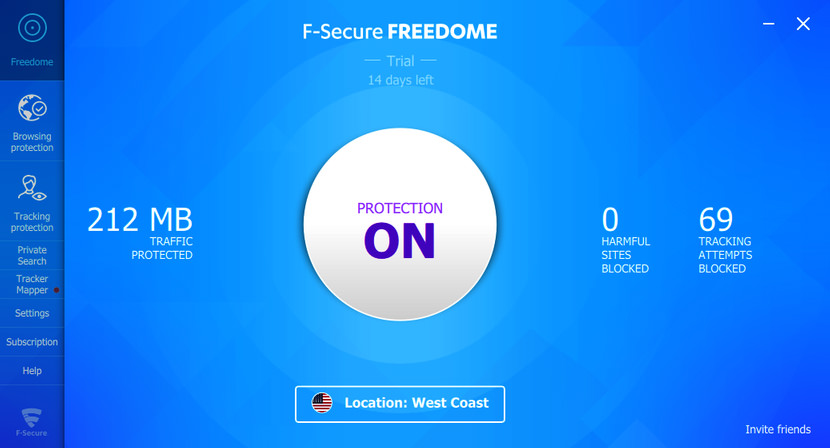 Welcome to the next generation of digital privacy and security! Use their intuitive single-button interface to stay one step ahead of hackers and trackers & easily protect your device from the safety of your chosen virtual location. On top of being one of the easiest apps to use ever, Freedom packs a ton of powerful features.
FREEDOME VPN is a new kind of online privacy app. Surf carefree on public Wi-Fi without exposing yourself to hackers or advertisers. Change your virtual location for extra privacy.
VIRTUAL PRIVATE NETWORK: With a VPN, your actual IP address is hidden from the services you visit. Not even your internet service provider can see what you do online. They do not log your traffic.
WI-FI SECURITY: Even on unsecured public WiFi, your traffic is encrypted and impossible to intercept.
SURF SAFE AND UNTRACKED: FREEDOME blocks unwanted third-party tracking and malicious sites. This will also stop advertisers from making money at the expense of your privacy.
NO LIMITS: Unlimited bandwidth. No traffic logs.