Autofill Forms is described as 'enables you to fill out web forms with one click' and is an app in the Web Browsers category. There are three alternatives to Autofill Forms for a variety of platforms, including Linux, Mac, Windows, Firefox and Google Chrome.
🤣😍😂 8 Free, Safe And Secure Password Managers For Windows And macOS
Without further ado, here are some of the world's most intelligent autofill for your web browser. They are fast, accurate, secure and simple to use.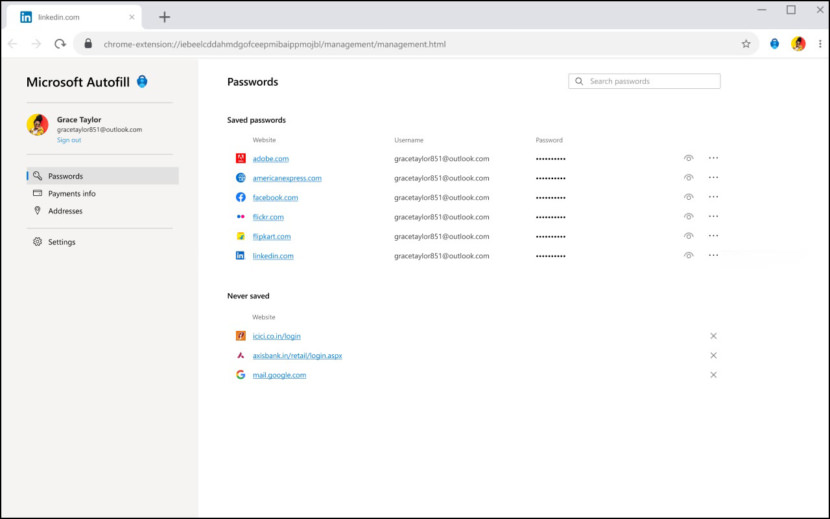 Save your passwords, addresses and payment info, and automatically fill them on sites you visit. Microsoft Autofill lets you save your passwords, addresses and payment info. You can automatically fill them on all your devices – Windows, macOS, Android, and iOS. With Microsoft Autofill you can:
Avoid the hassle of forgetting passwords and other data by saving them online
Save time by automatically filling your passwords, addresses and payment info on the sites you visit
Access your saved passwords and addresses on all your devices
↓ 02 – RoboForm Free | Windows | Chrome | Firefox | Edge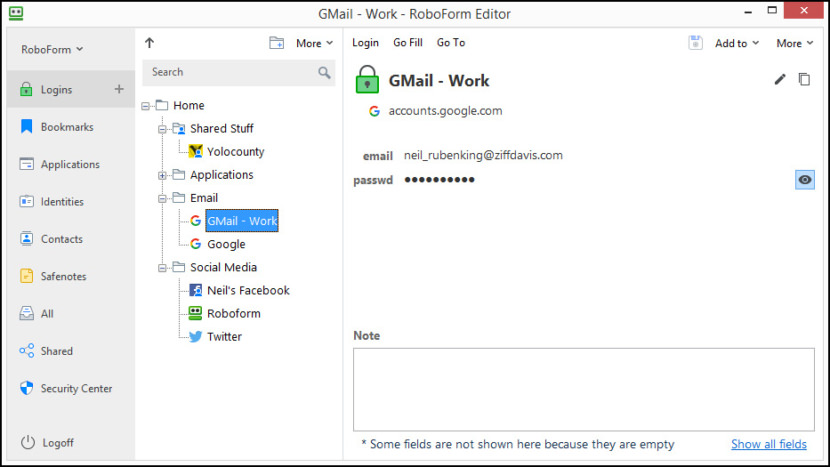 RoboForm securely stores all of your passwords and logs you in with a single click (or tap). Save time entering personal and billing information with AutoFill for long web forms. To protect your data, RoboForm uses AES-256 bit encryption with PBKDF2 SHA-256. Support for two factor authentication (2FA) to access your account.
↓ 03 – Autofill | Chrome | Firefox | Edge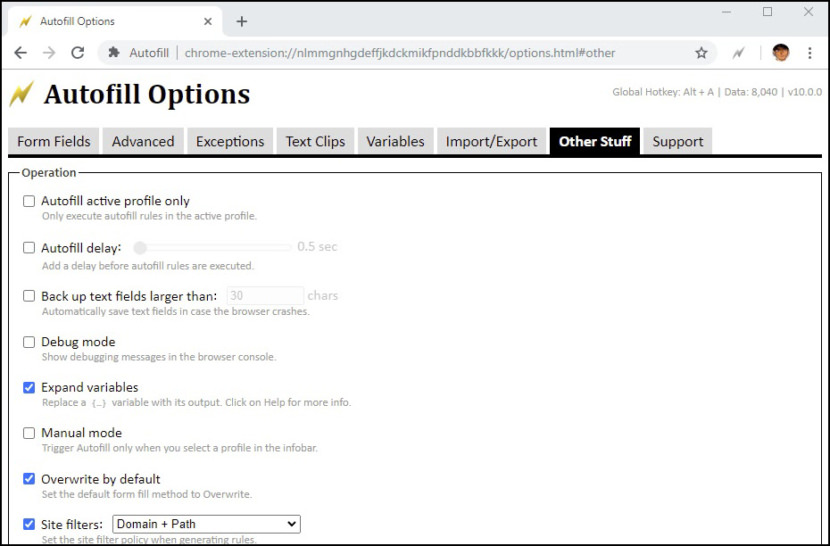 Your browser has a built-in autofill feature, but it doesn't work on all fields and requires you to select from a dropdown menu. Enter Autofill: now you can autofill form fields lightning fast without any user interaction, and so much more! If you know some JavaScript, then you can program Autofill to do a lot of cool stuff like submitting a form after autofilling it, highlighting keywords on a page, or even reloading a product page every 10 seconds until the product is in stock and completing the checkout. Increase your productivity; reduce your risk of repetitive strain injury and carpal tunnel syndrome.
↓ 04 – Simple Form Fill | Chrome | Firefox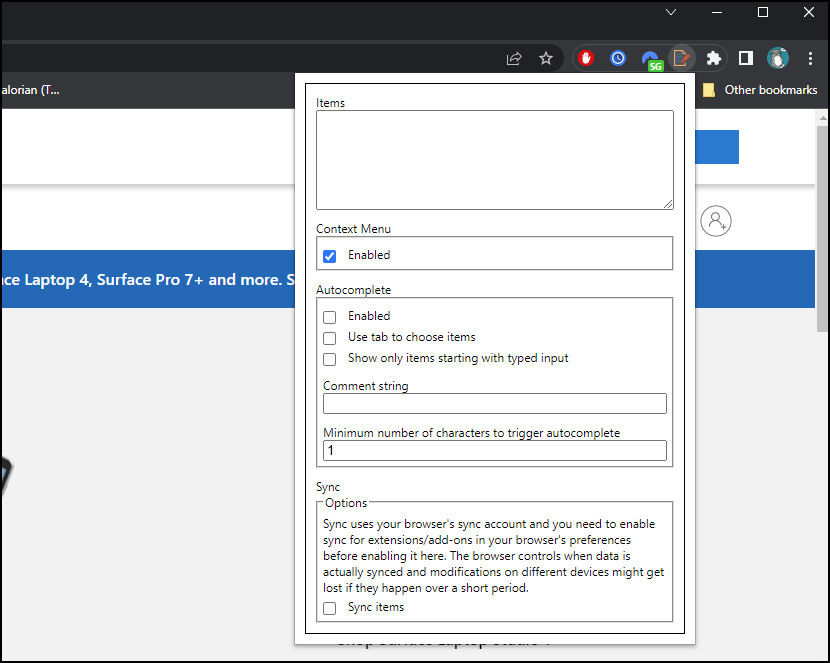 Enter text into input fields by choosing configured items from the context menu or using the optional autocomplete (not autofill) which suggest items based on typed input. New items can be added through the context menu while having some text selected or in the extension's preferences (click on toolbar icon).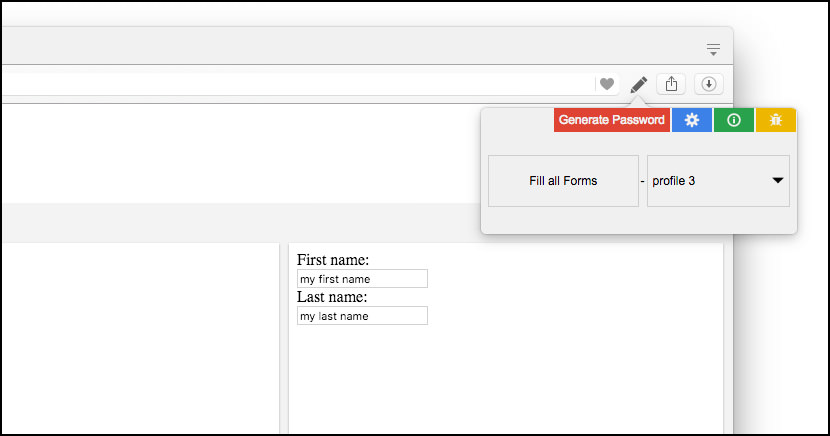 "Autofill Forms (E10s)" enables you to fill out web forms using different profiles with just a single click. Also you can generate secure random passwords through the toolbar button for online form submissions. "Autofill Forms" is a lightweight extension to manage your personal information in multiple profiles. It can be used to automatically fill web forms as well as generate random secure passwords during form registration.
↓ 06 – InFormEnter+ | Chrome | Firefox | Opera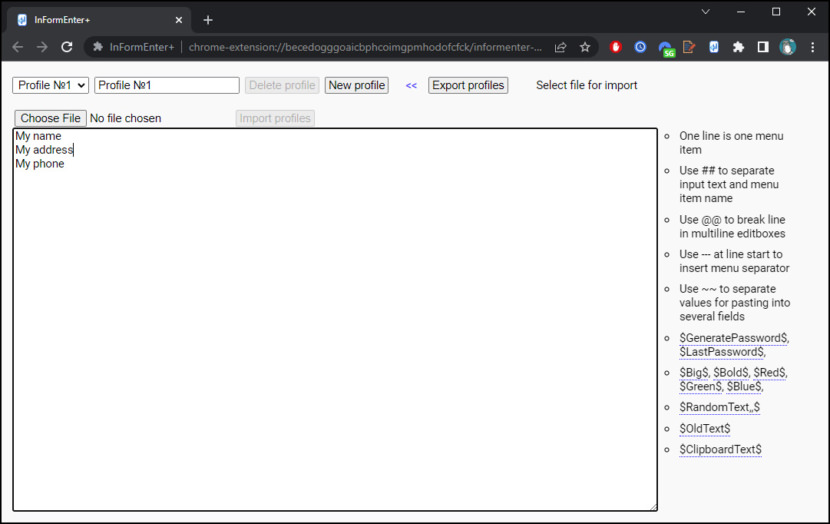 InFormEnter+ is an advanced form filler, it adds a small, clickable icon next to every input field in a web form, from where you can select the item to be inserted – no typing required. It has profile support, data sync, shortkeys, built-in password generator, сan fill many fields at once. For automatic form filling use another addon: AutoFormer+