Cannot forward, delete or share individual SMS on your Android powered Samsung, HTC, Sony, Motorola, LG, Nexus Smartphone? User friendliness is not exactly an Android thing, let alone a Windows powered device. If you're having problems forwarding or sharing a specific SMS with friends via Samsung Galaxy S, S2, S3, S4, Note, Ace, N7000 or Tab, fear not, it is not a bug, just follow the tutorial below.
🤣😍😂 14 Virtual SIM Phone Number Apps For iOS And Android Smartphones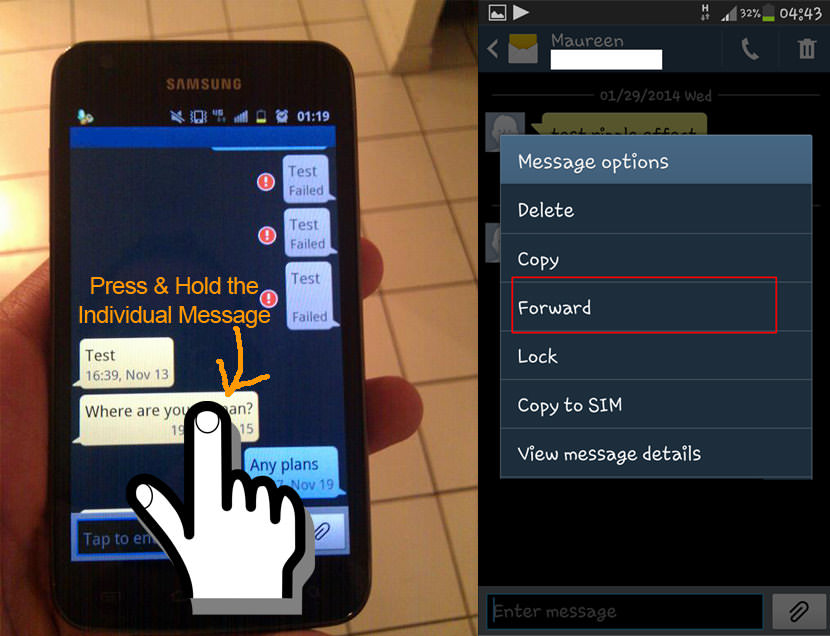 Gently press (for a few seconds) and hold the individual or lightly tap on the individual SMS message (not the entire threat) you want to forward, delete, share or etc. A new dialog box will appear
Below is a simple video tutorial I created, watch the video to understand how it is performed.