↓ Sponsored Links / Home » Smartphone and Tablets
I won't be surprised if the next revolutionary product will either be the glasses or watches powered by Google Android or some other operating system. It will probably be a matter of time before Apple releases iWatch, it is the logical step, everybody needs a watch, perhaps it will be the new wearable iPhone mini.
As for Android, these are the top 3 smart watches in the market. The 4th generation Apple iPod nano can be converted into a wrist watch but it lacks many basic features. Given a choice, the Motorola MotoACTV appears to be the best smartwatch in the market. The Sony Xperia smartwatch is a big disappointment.
Recommended Reading: 7 Free Apps To Find And Spy Stolen Android Phone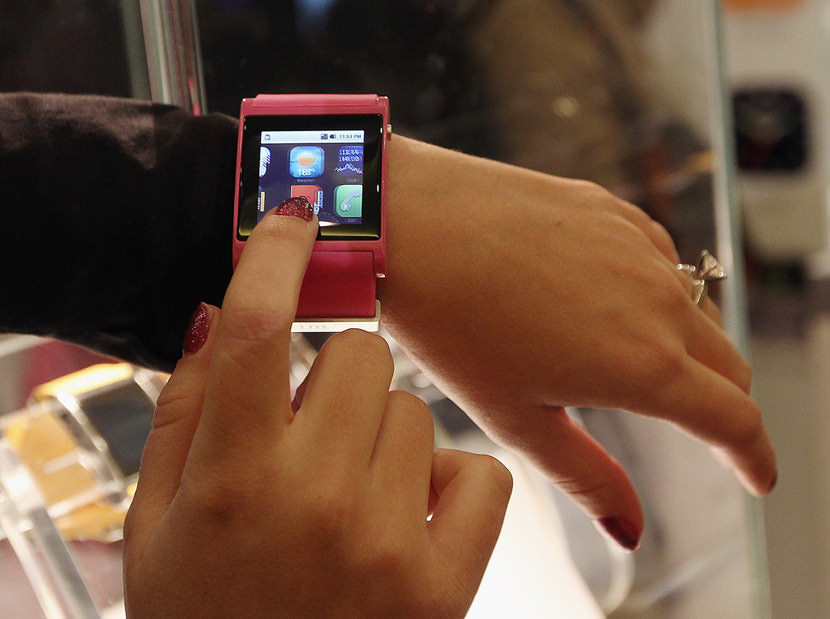 Sony
SmartWatch

Motorola
MotoACTV

I'm Watch

Thickness
8 mm
0.3 inch
9.6 mm
0.37 inch
10 mm
0.39 inch
Weight
0.92 oz
26 gram
1.23 oz
35 gram
3.35 oz
95 gram
CPU
120MHz
600 MHz
454 Mhz
Memory
2GB Flash Drive
8/16GB Flash Drive
256MB
4GB Flash Drive
128 MB RAM
OS
Android 2.1 and up
Android 2.3.4
Custom Android
Display
1.3" OLED display
128 x 128 pixels
65k (16 bits) color
1.6" LED display
176 x 220 pixels
1.54" LED display
240 x 240 pixels
Connectivity
Micro USB 2.0
Bluetooth v3.0
Micro USB 2.0
Wifi
Bluetooth v1.5 to 4.0
3.5 mm mini jack
3.5 mm mini jack
Battery
110mAh
258mAh
450mAh
Standby
14 days
336 hours
13 days
325 hours
2 days
48 hours
FM Radio
Yes (Disabled)
Yes
Features
Initiate calling to your smartphone.
Listen to Mp3
GPS
Monitors heart rate
Monitor calories
Lap time
Receive calls
Play MP3
Call people
Speaker
Microphone
Listen to Mp3
Will Apple develop a Smartphone iWatch?
Rumors has it that Apple is testing some sort of flexible carbon material, this could potentially be a wearable smartphone in the form of a wrist watch, it is the logical step. You might find the somewhat similar Google Glass equally amazing.