Which mobile payment system is best? Currently there are only 3 big international players with Alipay and WeChat Pay making significant momentum. In terms of technology, Apple Pay and Google Pay use NFC, or near-field communication, to power contactless payments. Samsung Pay uses NFC and a technology called magnetic secure transmission (MST).
🤣😍😂 5 Reliable PayPal Alternatives For Merchants And Small Business With Low Transaction Fees
As for security, all 3 are relatively safe to use. Give your credit cards a rest with these top-rated apps that let you make contactless mobile payments with your phone or smartwatch, pay your friends, and shop online in style.
| | Samsung Pay | Apple Pay | Google Pay |
| --- | --- | --- | --- |
| Compatible devices | Samsung Galaxy S9, S9 Plus, Note 8, S8, S8 Plus, S7, S7 Edge, S6 Edge Plus, Galaxy Note 5, Galaxy S6 and S6 Edge, Gear S2 and S3 | Apple iPhone X, iPhone 8/8 Plus, iPhone 7/7Plus, 6/6 Plus, 6S/6S Plus, SE, Apple Watch, MacBook Pro with TouchID, iPad 5th/6th generation, iPad Air 2, iPad Pro and iPad Mini 3 and 4 | Android phones with NFC and HCE support running KitKat (4.4) or higher |
| OS | Android and iOS (Coming Soon) | iOS | Android and iOS |
| Availability | 24 countries worldwide | 30 countries worldwide | 12 countries worldwide |
| Authentication | Fingerprint, PIN or iris | FaceID or fingerprint | Fingerprint, PIN, pattern or password |
| Technology | Works with NFC, magnetic stripe or EMV terminals, in-app purchases | Works with NFC terminals, in-app purchases and web purchases in Safari | Works with NFC terminals and in-app purchases |
| Cards | Credit, debit, loyalty and gift cards | Credit, debit and loyalty cards | Credit, debit, loyalty and gift cards |
With regards to availability, once you've added your cards to one of these mobile wallets you should be able to use them in any country that accepts contactless payments, as long as you would normally be able to use your physical card in that location. Below is a simple comparison between the 3 competing systems.
↓ 01 – Google Pay | 12 Countries | Android | iOS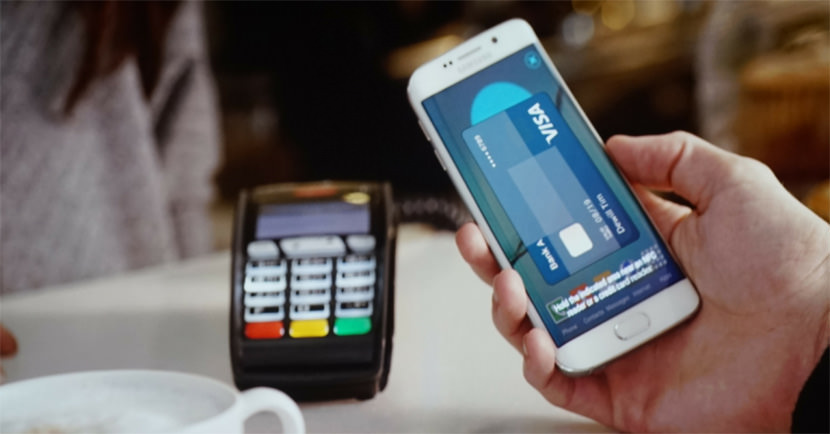 Originally launched as Android Pay, the service was released at Google I/O 2015. Google Pay is the fast, simple way to pay in millions of places – online, in stores, and more. It brings together everything you need at checkout and keeps your information safe and secure. Plus, you can manage your account wherever you want – on the web or in the app.
With Google Pay, you can check out hundreds of apps without having to enter your payment information. Catch a ride, order takeout, or get tickets to that just-announced show with the simple press of a button.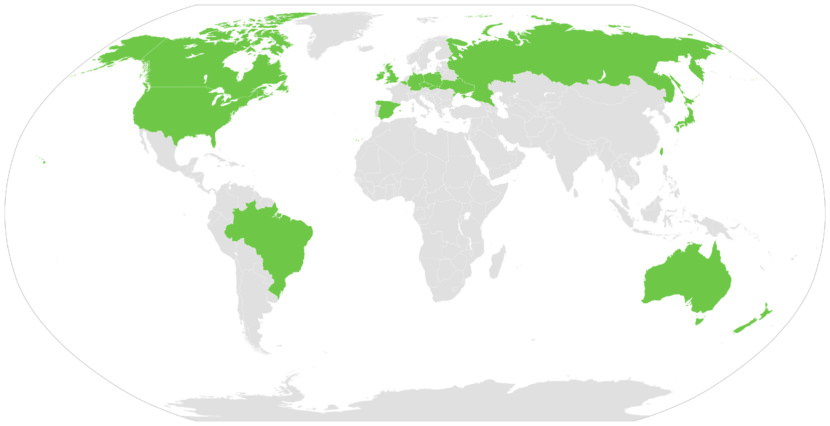 Countries – United States, United Kingdom, Singapore, Australia, Hong Kong, Poland, New Zealand, Ireland, Japan, Belgium, Romania, and South Korea.
Supported Networks – Visa / Visa Debit, Mastercard / Debit Mastercard, American Express, Discover, Diners Club, Visa Electron, JCB, Maestro, PayPal in the USA, EFTPOS in Australia, Interac in Canada, nanaco stored-value card in Japan, Edy stored-value card in Japan
Security – Google Pay uses near field communication (NFC) to transmit card information facilitating funds transfer to the retailer. It replaces the credit or debit card chip and PIN or magnetic stripe transaction at point-of-sale terminals by allowing the user to upload these in the Google Pay wallet. It is similar to contactless payments already used in many countries, with the addition of two-factor authentication. The service lets Android devices wirelessly communicate with point of sale systems using a near field communication (NFC) antenna, host-based card emulation (HCE), and Android's security.
↓ 02 – Apple Pay | 30 Countries | iOS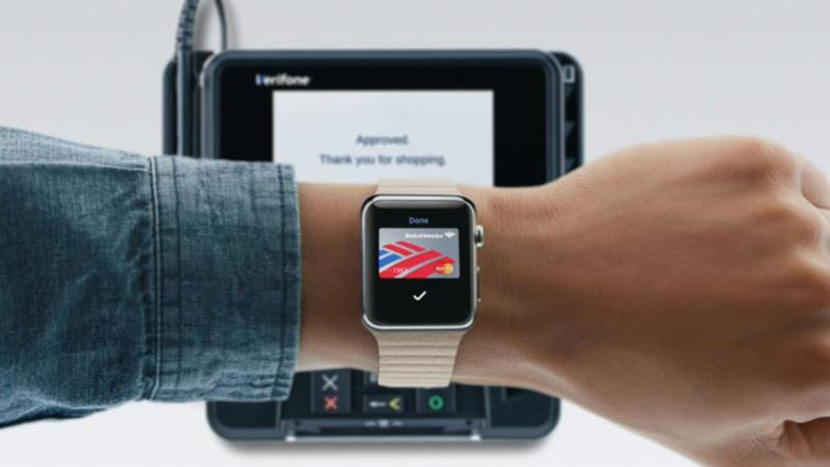 Apple Pay is easy and works with the Apple devices you use every day. You can make secure purchases in stores, in apps, and on the web. And now you can send and receive money from friends and family right in Messages. Apple Pay is even simpler than using your physical card, and safer too.
Apple Pay Cash and your credit and debit cards are in the Wallet app along with boarding passes, tickets, rewards cards, and more. Apple Pay works with most credit and debit cards from nearly all U.S. banks. Just add your participating cards to Wallet and you'll continue to get all the rewards and benefits of your cards.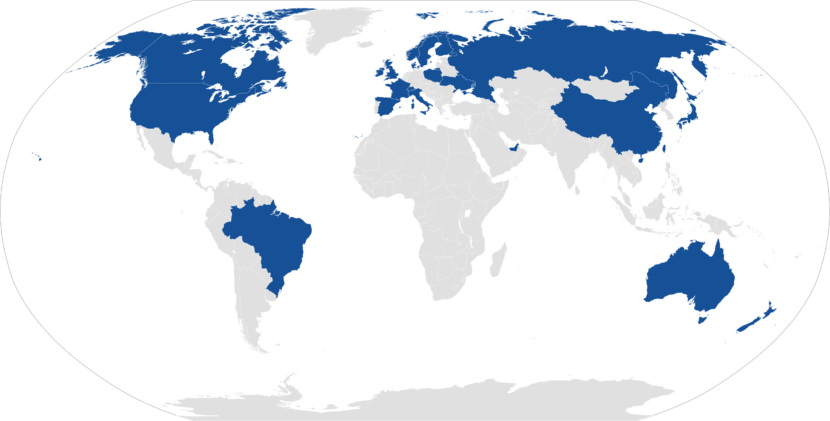 Countries – United States, United Kingdom, Canada, Australia, China, Singapore, Switzerland, France, Hong Kong, Russia, New Zealand, Japan, Spain, Ireland, Guernsey, Isle of Man, Jersey, Taiwan, Italy, San Marino, Vatican City, Sweden, Denmark, Finland, United Arab Emirates, Brazil, Ukraine, Poland, Norway, and Germany. Supported networks:
Supported Networks – Visa, V Pay, Mastercard, Maestro, American Express, Discover Card in the United States, CB in France, Interac in Canada, eftpos in Australia, China UnionPay, Suica, iD, QUICPay in Japan, SPTC in Shanghai China, Yikatong, Beijing Transit Card
Security – Apple Pay uses the EMV Payment Tokenisation Specification. The service keeps customer payment information private from the retailer by replacing the customer's credit or debit card Primary Account Number (PAN) with a tokenized Device Account Number (DAN), and creates a "dynamic security code generated for each transaction". The 'dynamic security code' is the cryptogram in an EMV-mode transaction, and the Dynamic Card Verification Value (dCVV) in a magnetic stripe data emulation-mode transaction.
↓ 03 – Samsung Pay | 24 Countries | Android | iOS (Coming Soon)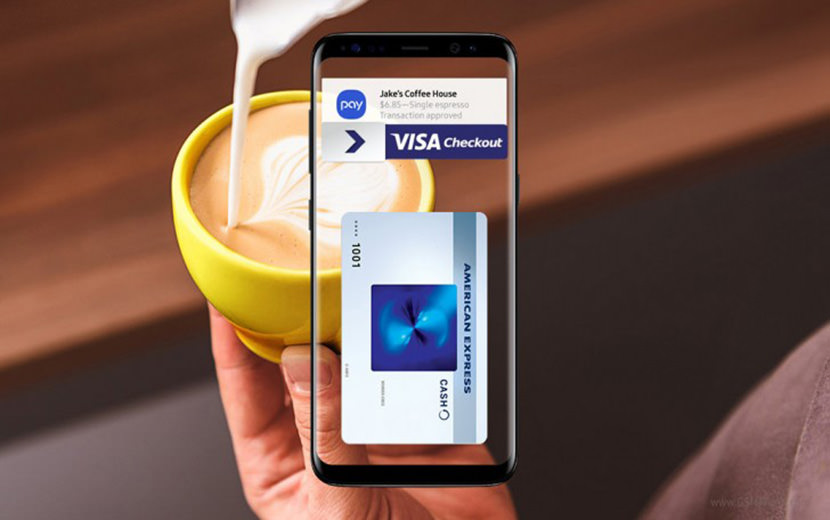 The easier, faster, more secure way to pay. It works almost anywhere* you can swipe or tap your card. So you enjoy all the convenience you need, on one Samsung Galaxy device. Samsung Pay uses Near Field Communication (NFC) and Magnetic Secure Transmission (MST) technologies.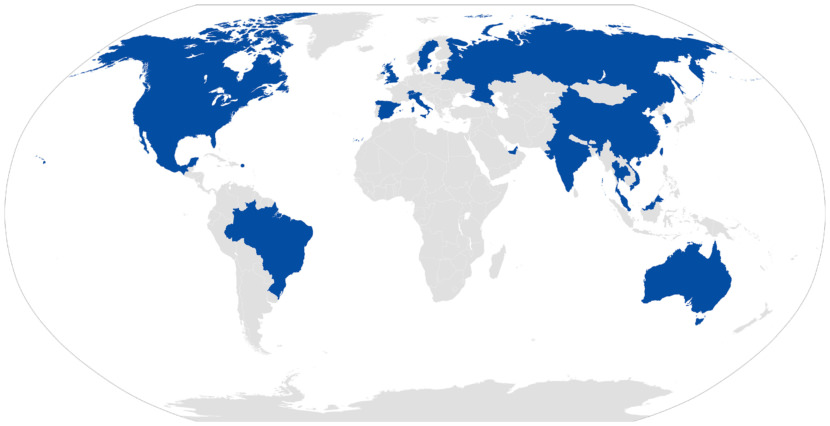 Countries – South Korea, United States, China, Spain, Australia, Singapore, Puerto Rico, Brazil, Russia, Canada, Thailand, Malaysia, India, Sweden, United Arab Emirates, United Kingdom, Switzerland, Taiwan, Hong Kong, Vietnam, Belarus, Mexico, Italy, and France.
Supported Networks – Visa, Mastercard, QR code payments, China, Octopus cards Hong Kong, UPI / BharatQR India
Security – Samsung Pay's security measures are based on Samsung Knox and ARM TrustZone technologies; credit card information is stored in a secure token. Payments must be authenticated using a fingerprint scan.