Authorize.net is the second biggest online payment gateway after Paypal, that is if they exclude all the payment gateways from China due to their Great Firewall of China policy. Paypal is big but it is small when compared to Alibaba's Alipay, in 2014, Alipay processed USD150 billion transactions while Paypal processed a total of USD27 billion. Anyway, back to Paypal, as a person that sells online, I find Paypal is one of the most accepted online payment systems, users are more comfortable with Paypal or already have an account with their credit card registered to it.
See More ▼ 12 Best Mobile Bitcoin Wallet Apps For iOS And Android Smartphone
However, the processing fee can be somewhat higher than average. The only advantage is that Paypal has an advanced fraud detection system which identifies, manages and prevents suspicious and potentially costly fraudulent transactions on both ends. At the end of the day. when it comes down to convenience, Paypal wins hands down, as for reducing your costs, and not leaving money on the table here are the best alternatives to PayPal, for some reasons, I believe customer are more comfortable if they see a familiar names, especially a big corporation, thus Google Wallet ( also known as Android Pay ) and Amazon Payment are both good and reliable alternatives.
For even more online payment service, here is a complete list of all notable online payment service providers and payment gateway providing companies [ Wikipedia ], their platform base and the countries they offer services in. Without further ado, here are the 5 reliable paypal alternatives for small business owners, merchants, and online sellers with low transaction fees.
No Transaction and No Minimum Fees | Pricing FAQ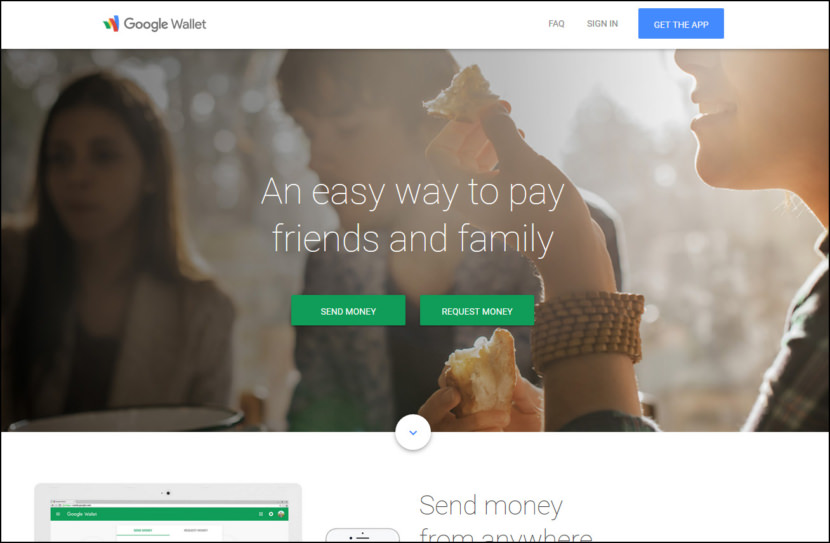 You can use Google Wallet to receive commercial payments if you are doing business as a sole proprietorship. However, you can't use Google Wallet to collect payments if you are a registered corporation or nonprofit. Google Wallet is a fast, free way to send money through the app, in Gmail, or on the web at wallet.google.com. You can send money to someone using just their email address or phone number — they don't need to have the Wallet app.
Data encryption – All your financial information in Google Wallet is encrypted and stored on Google's protected servers in secure locations. If needed, you can quickly remove access to your account on any device at myaccount.google.com.
Fraud protection – Google Wallet comes with 24/7 fraud monitoring and covers 100% of all verified unauthorized transactions.
2.9%/Transaction + 30c/Transaction Fees | Pricing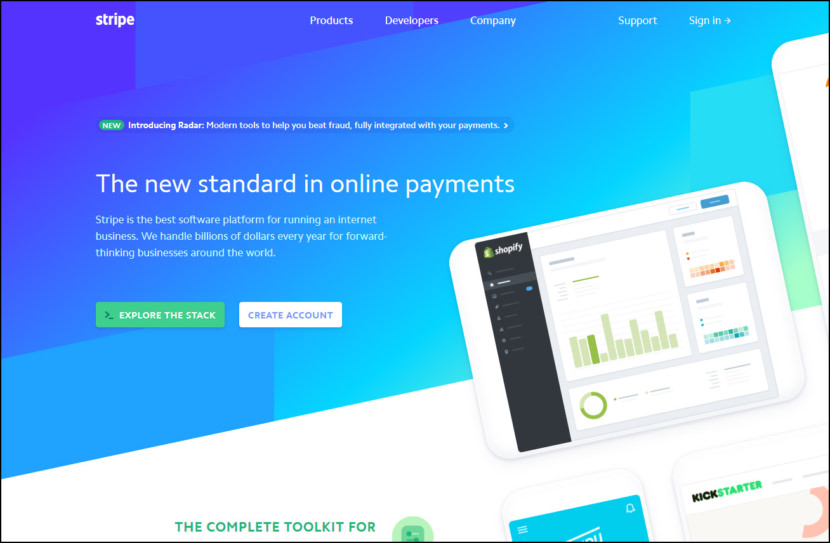 Stripe is the best software platform for running an internet business. They handle billions of dollars every year for forward-thinking businesses around the world. Stripe builds the most powerful and flexible tools for internet commerce. Whether you're creating a subscription service, an on-demand marketplace, an e-commerce store, or a crowdfunding platform, Stripe's meticulously-designed APIs and unmatched functionality help you create the best possible product for your users. Hundreds of thousands of the world's most innovative technology companies are scaling faster and more efficiently by building their businesses on Stripe.
0.5 – 1.5%/Transaction + Minimum Fees | Pricing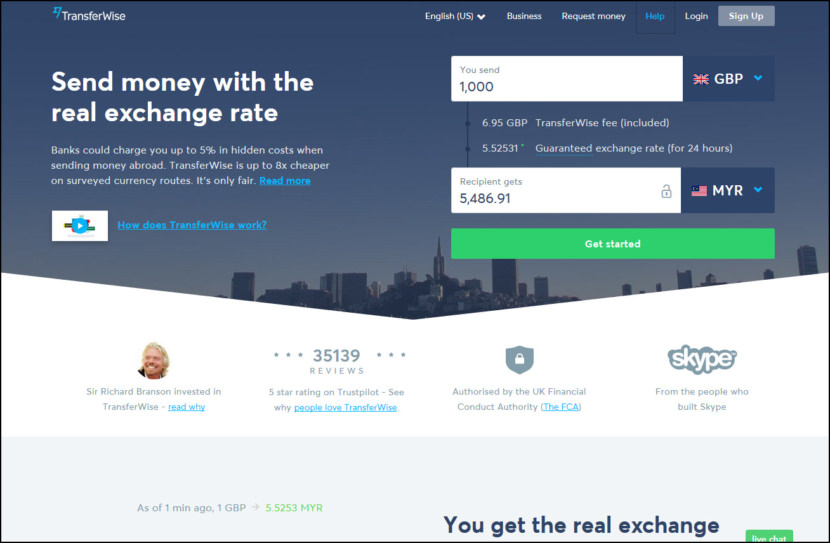 TransferWise has accounts across the world. Pay into their bank account in your country. They pay your recipient from their account in their country using the real exchange rate. Banks could charge you up to 5% in hidden costs when sending money abroad. TransferWise is up to 8x cheaper on surveyed currency routes. It's only fair.
2.9% (USA) and 3.9 (International) per Transaction and 30c/transaction | Pricing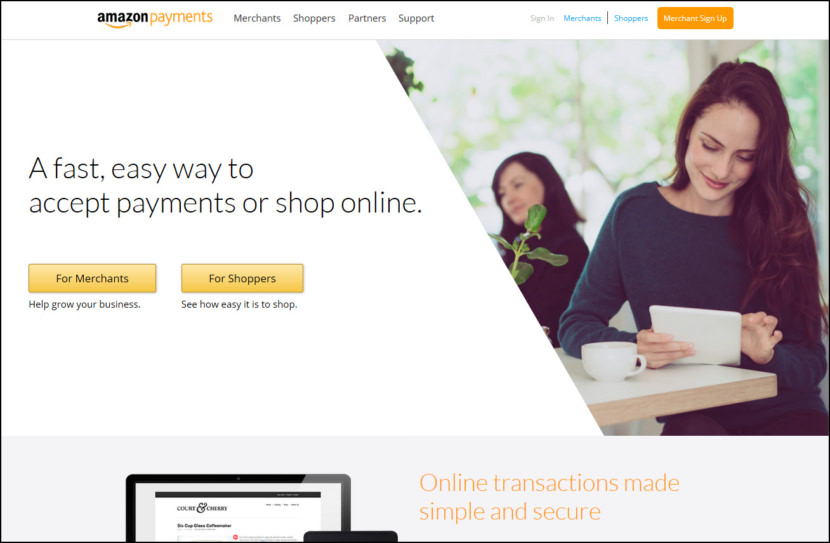 A fast, easy way to accept payments or shop online. Give your shoppers peace of mind with Pay with Amazon. Allow your shoppers to checkout from your site with their Amazon accounts. Pay with Amazon is the convenient, trusted way to pay. From the largest enterprises to newest startups, Pay with Amazon can help you grow customer relationships and build your business. With Pay with Amazon your customers can checkout on your website with payment and shipping information already stored in their Amazon account. When you add Pay with Amazon, anyone who has an Amazon account is ready to buy on your site! All major credit cards: Visa®, MasterCard®, American Express®, Discover®, Diner's Club, JCB.
3%/Transaction via Credit Card | Pricing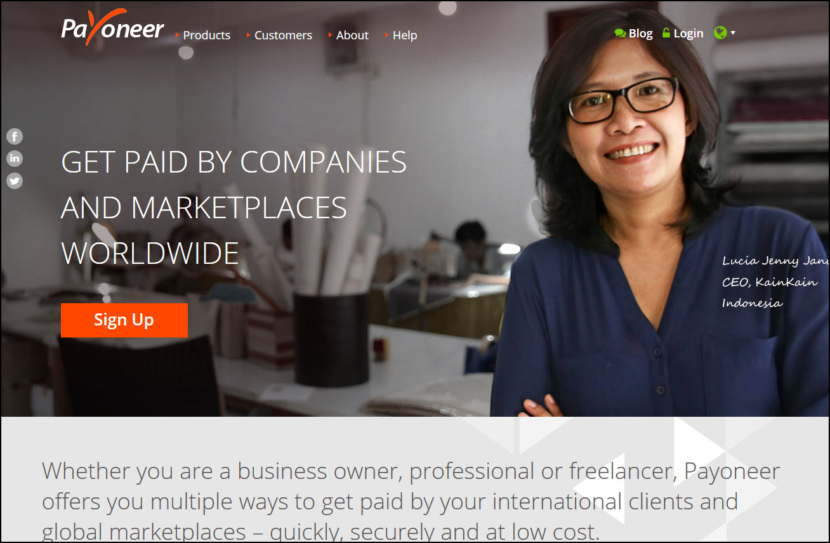 Whether you are a business owner, professional or freelancer, Payoneer offers you multiple ways to get paid by your international clients and global marketplaces – quickly, securely and at low cost. Payoneer enables millions of businesses and professionals from more than 200 countries to grow globally by facilitating seamless, cross-border payments. Additionally, thousands of leading corporations and marketplaces rely on Payoneer's mass payout services to send funds to their beneficiaries worldwide. With Payoneer's fast, flexible, secure and low-cost solutions, businesses and professionals in both developed and emerging markets can now pay and get paid globally, as easily as they do locally.
0-3%/Transaction via Credit Card | Pricing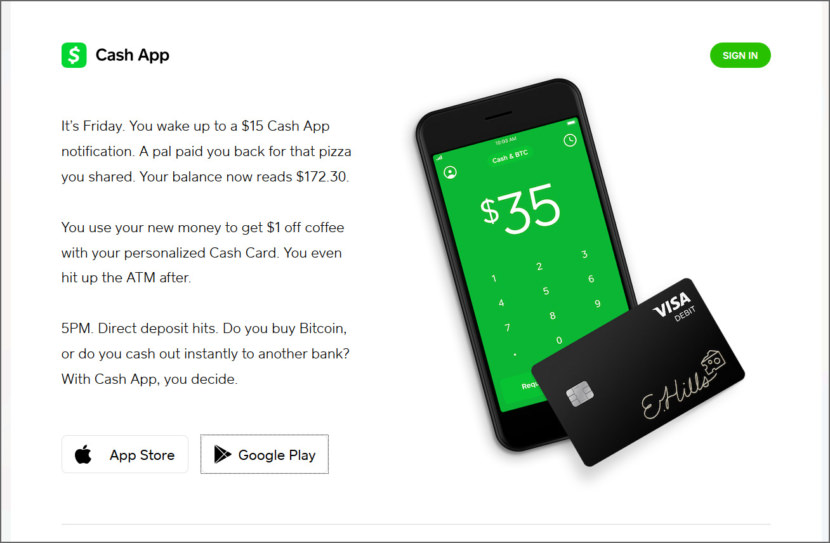 Powered by the company behind Small Square Point of Sale iconSquare Point of Sale , Square Cash lets you pay friends instantly, and cash out to your bank for free. Standard deposits show up the very next business day. You can even spend directly from the app with a built-in Visa virtual card number.
SAFE – Protect payments with your fingerprint or a passcode
FAST – Make your first payment within minutes
FREE – Sending money costs nothing, and we'll mail you a free debit card within a week
0-3%/Transaction via Credit Card | Pricing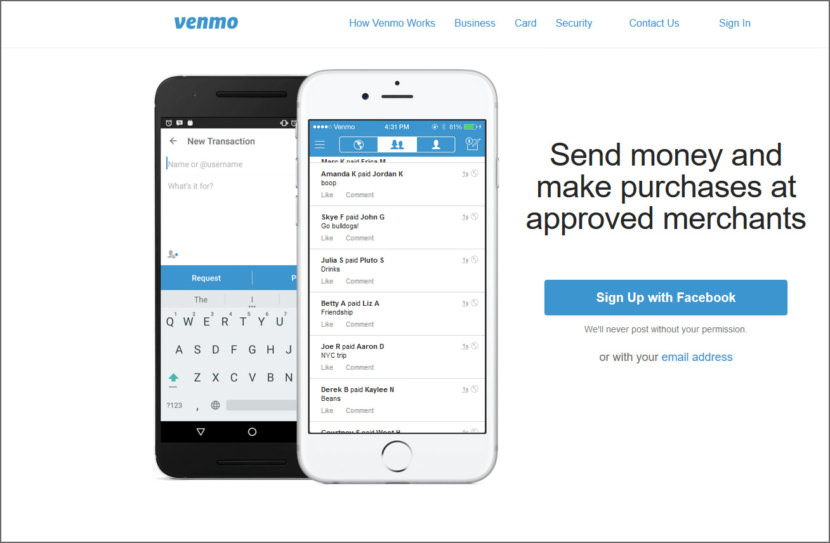 More than just an easy way to pay. Give customers a seamless payment option with Venmo at checkout on your mobile website or app, and reap the social benefits of the Venmo platform—far beyond the moment of purchase. Venmo connects real friends who share what they're experiencing and buying. Behind every person who pays with Venmo is a network of friends who can view, like, and comment on a shared purchase, bringing your brand front and center in their conversations.
SHOP WITH VENMO MASTERCARD – Apply for the Venmo card in the app, and take your Venmo balance shopping everywhere Mastercard is accepted in the U.S. Track and share what you bought, and split with Venmo friends later. Plus, there's no annual fee, and no credit check (it's not a credit card!).
CONNECT & SHARE WITH FRIENDS – Every penny tells a story, whether it's for a group dinner, road trip, or concert. Add notes to your payments using your favorite emojis, and like or comment on friends' stories.
BUY FROM YOUR FAVORITE STORES – Check out without your wallet. Use Venmo to pay in select mobile apps or at millions of retailers on mobile web—for free—so you can easily make, split, and share purchases with Venmo friends.
QUICK & EASY – Send money quickly to friends using Venmo by simply linking your payment method. Transfer money sent to you to a U.S. bank account.
Make and share payments with friends for rent, utilities, dinner, drinks, movies, concert tickets, birthdays, laughs, and anything else
Pay with your debit card or bank account for free
Easily collect money from people who owe you
Transfer money you receive in your Venmo account balance to your bank account overnight
Bank-grade 256-bit encryption and Verisign Certified
Never write another check, pay an ATM fee, owe or be owed money again!
2.3-7.5%/Transaction via Credit Card | Pricing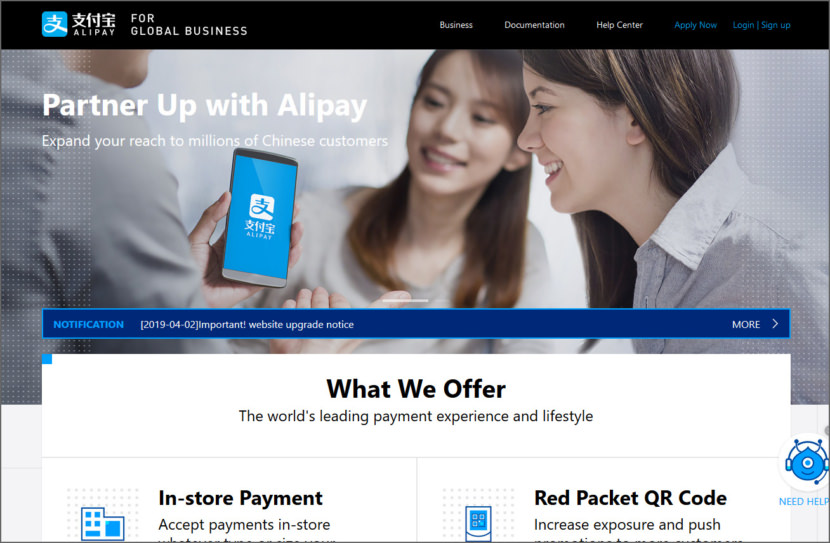 Alipay (Chinese: 支付宝) is a third-party mobile and online payment platform. Alipay cross-border website payment gives your buyers a simplified and secure payment experience that keeps them local to your website throughout the payment process. Once integrated with the Alipay online payment service, you should present an Alipay payment button on your website for the consumer to complete the payment and check out.
Customers make purchases on merchant websites with Alipay. Alipay deducts the payment amount from the customer's Alipay account in real-time in CNY and settles the payment to the merchant in local currency. Settlement currencies: USD, EUR, JPY, GBP, CAD, AUD, SGD, CHF, SEK, DKK, NOK, NZD, THB, HKD