How to reduce and conserve mobile phone data usage ( monthly bandwidth quota ) on your Android Smartphone or iPhone iOS? When you are using mobile data, every byte counts. Why waste precious data loading the entire site when there is a feature that filters out unnecessary data, thus saving you precious mobile data.
I've included a simple list of addons for browsers and apps for smartphones, not found in the list are UC Browser and Yandex Browser, they both offer similar features.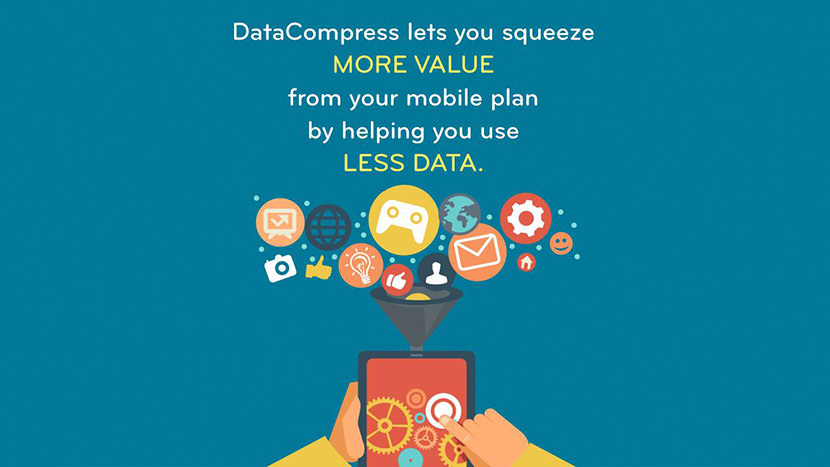 The data compression feature or addon works by removing certain scripts or data from the website which it deems unnecessary, more often than not, the image quality will be more pixelated, if not, certain features such as search or drop down list might not work properly.
Chrome for Android/Desktop [ Build In/Addon ]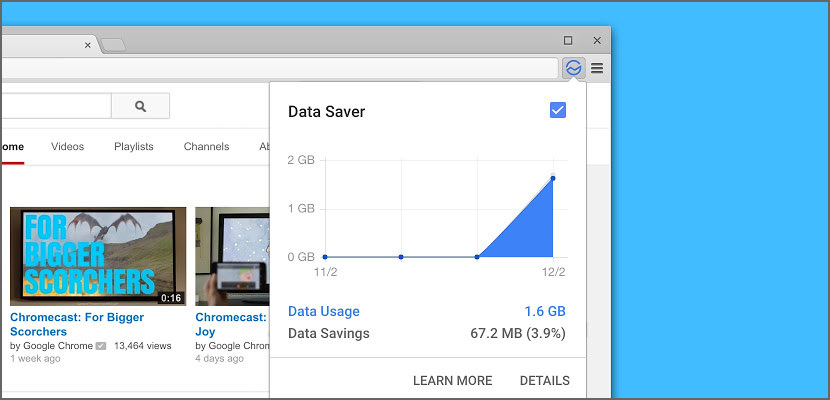 This feature is built into Android Chrome browser for smartphones, to enable it, visit Settings > Data Saver and toggle the option. Reduces data usage by using Google servers to optimize pages you visit. 

By enabling this extension on Google Chrome browser and Android smartphone, Chrome will use Google servers to compress pages you visit before downloading them.
Pages accessed using private connections (HTTPS) or in incognito tabs will not be optimized or seen by Google. Get more visibility into your data usage by clicking on "Details" to see how much data is used by the sites you visit. This might help you make more informed decisions regarding your usage based on the type of connection you are using. Turn on Data Saver for Google Android Smartphones:
1 – On your Android phone or tablet, open the Chrome app Chrome.
2 – To the right of the address bar, tap More More and then Settings.
3 – Under "Advanced," tap Data Saver.
4 – Switch the setting on.
Mozilla Firefox [ Addon ]

skyZIP browser extension can reduce satellite data usage by using NYNEX proxy servers to optimize webpages. Data savings are at about 50%. Many web-sites are not optimized – but skyZIP is transcoding images to WebP lossless format, resulting images are 80% smaller.
Content compression – deleting of unnecessary information in HTML, Javascript and CSS resources which are not essential combined with gzip compression is resulting in bandwidth savings for the users and operator. The use of an optimized protocol which is also the basis for HTTP/2.0 is in use between your browser and the Proxy server farm.
Android Smartphone [ App ]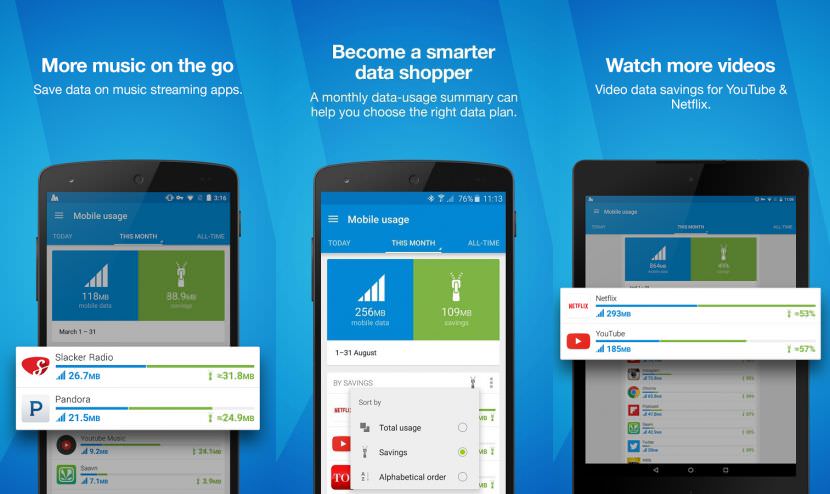 Opera Max is a data-management and data-savings app that shrinks videos and photos on almost any app on mobile data connections, as well as Wi-Fi. Extend your data plan by up to 50% for free. Download Opera Max and take full control of your data. Key Features:
Save megabytes of data while using popular apps like Netflix, LINE, Instagram, Google Chrome, Gaana, Pandora, Slacker Radio, and more
Manage your data consumption and extend your data plan
Boost Wi-Fi speeds and save more data
Prevent apps from using background data
Watch more videos on Netflix – Save up to 50% of your data when watching videos or your favorite shows and movies on Netflix.
Listen to more music on the go – Save up to 40% of your data on popular music-streaming apps like Gaana, Saavn, Pandora, and Slacker Radio.
Google Chrome Browser [ Desktop ]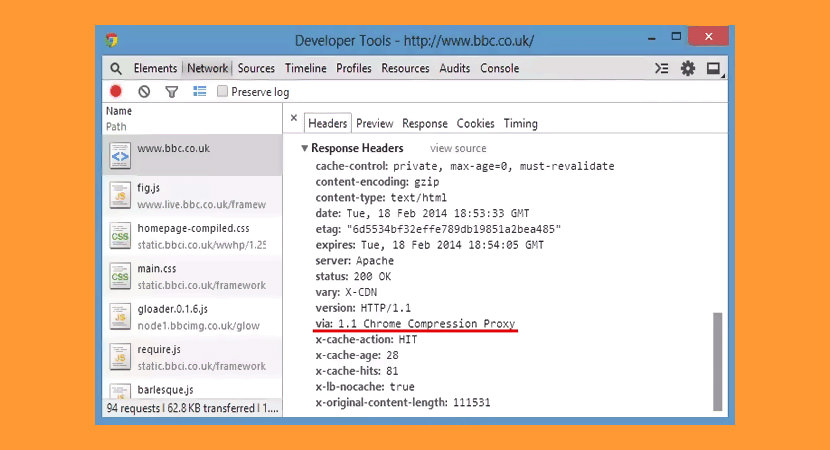 This is an experimental extension for Google Chrome bringing Chrome Data Compression Proxy from mobile to desktop PCs. It is a huge data saver! Now with statistics, ad blocking and a bypass list, which you can customize in options. How does it work?
The extension sends all HTTP (but not HTTPS) traffic through Chrome Data Compression Proxy server, which uses SPDY protocol to speed up web browsing. Enabled state is indicated by a green icon. You can manually disable the proxy by clicking on the icon. When the proxy raises an error, it is being automatically disabled for an adjustable number of seconds, so that the request can be resent. The extension uses either chrome.webRequest (slower) in Chrome Stable or chrome.declarativeWebRequest (faster but without stats) in Chrome Beta/Dev.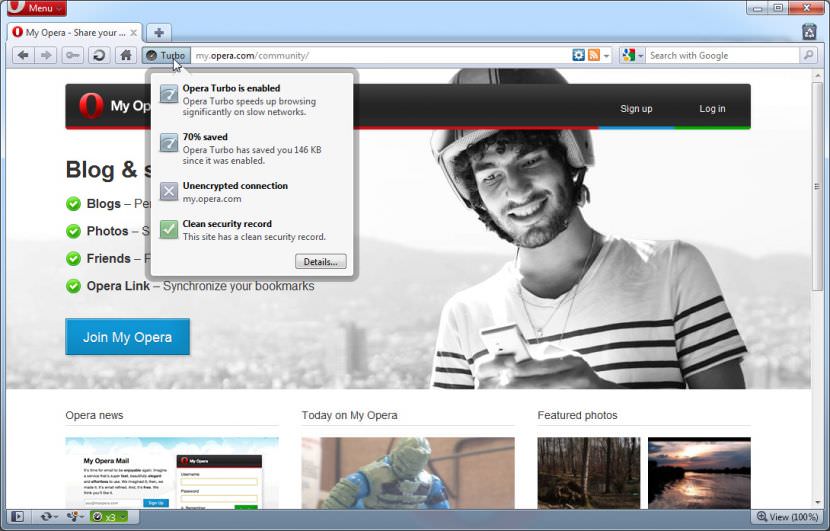 Turbo mode enables Opera Browser to shrink the web content your device receives to a fraction of its original size. You get all the videos, photos and text that you normally would, but you eat up less data and load pages faster.
With data savings on your phone, you can browse longer without worrying about going over your data limit. If you're traveling, you can easily conserve your roaming data. Or, if you're on your laptop, turn on turbo mode to speed up slow connections at the coffeehouse and load pages faster when there's too many people trying to connect to the Wi-Fi.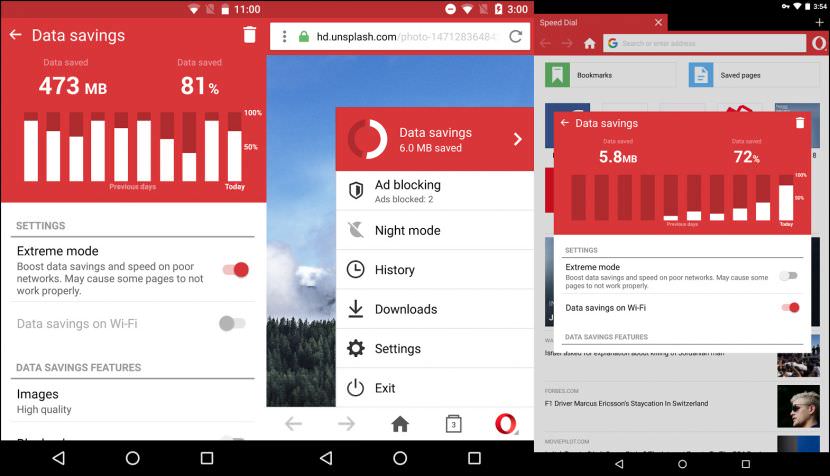 Opera Mini is one of the world's most popular mobile browsers. Save mobile data, block ads and browse faster on almost any mobile device, from Android, iOS and Windows Phone to basic phones.
Opera Mini is all about speed. It not only blocks browser ads on your Android device, but Opera Mini compresses content before it reaches you, so you get your content fast, no matter how heavy, even on a really slow connection.
The video download feature in Opera Mini is the best way to save your favorite clips from social networks and other sites to your device. Quick and easy with a couple of taps! Videos and all your other downloads are brought together on one screen in the browser – no more digging around in folders. Get the content you want, when and how you want it.
7. Network Bandwidth Saver

[ Discontinued ] Modern web pages are bulky with a lot of images. Loading of images takes a lot of bandwidth and slows down web page loading. This add-on aims to improve web page loading by using a lazy load approach for images. Instead of loading all images in the web page at the beginning, images loading is delayed until they appear in the visible screen area.
Images that are not in the visible screen area will not be loaded during initial loading of the web page. Users who do not scroll down long web pages will be able to save a lot of network bandwidth that gets wasted in loading all images in the web page. In addition, their web page loading time will also be reduced.