Which mobile operator offers the fastest speed with the best coverage performance? Between AT&T, Sprint, T-Mobile, Virgin Mobile, Verizon, Vodafone, Orange, Three, EE, O2, Bell, Telus, and Rogers coverage depends on location and population density. At the time of writing, there are 3 comparison services offering data on speed, coverage, performance, tower cells and signal strength.
See More ▼ 5 Apps To Find Places With Free Wireless WiFi Accounts And Passwords
Because Android offers more API access to their app developers, iOS apps for Rootmetrics, Sensorly, and Open Signal all come with a watered down version in comparison to their Android counterpart. Which app or services do you use for comparison purposes? If you live in the USA, Canada, UK, Australia, Germany, France, New Zealand, etc, my advice is all of them.
Research your carrier's network in Japan, China, South Korea, India, Saudi Arabia, Israel, Sweden, Norway, Denmark and more to see if you can expect to have coverage on your next vacation, business trip or at an upcoming local event. Without further ado, here are 3 websites with data comparing the 3G, 4G, And LTE Speed of individual network carriers.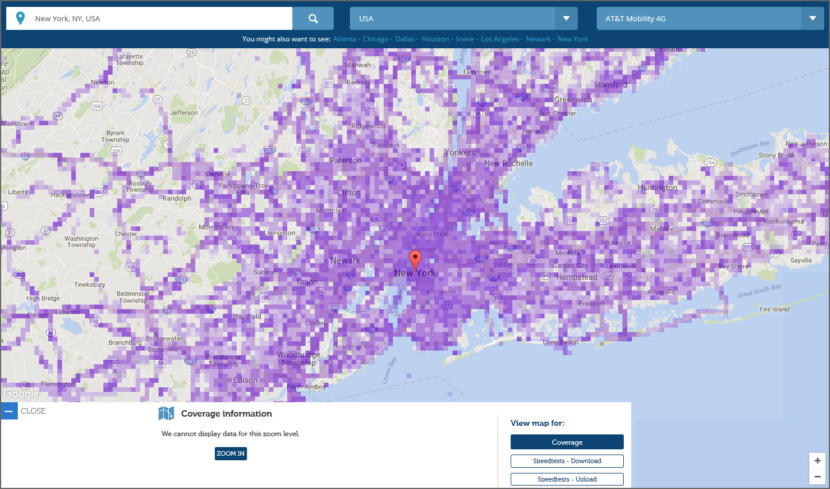 See coverage maps and speedtest maps of your carrier's 3G, LTE, 4G or Wifi network, based on actual signal and speed readings provided by other users ! See how much time your phone really is connected to your 4G network. Their goal is simple: Give you the wireless network information you need to make the best decisions and choose the right carrier for you – whether at home, work or on the go.
See how your carrier's service compares to your friend's or family's service
Check out a carrier's signal strength and coverage so you make an informed decision on if you would benefit from switching carriers
Get real-time insight into your carrier's network performance
Better understand what quality of Wi-Fi, LTE and 3G network experience you can expect and where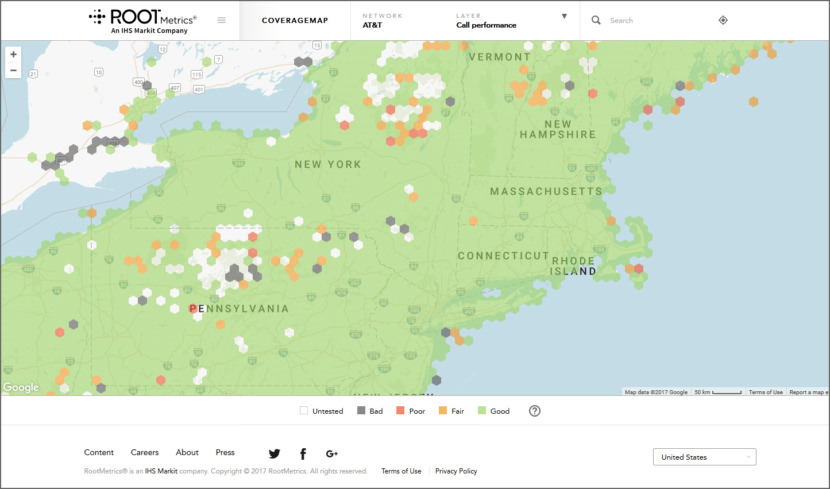 The standard for mobile performance measurement, RootMetrics is an independent mobile analytics firm offering scientific insights into how users experience networks under real-world conditions. The goal of their testing is to provide an accurate characterization of the end-user's mobile network experience. Characterizing the end-user experience allows RootMetrics to help the networks improve and offer consumers an end-to-end look at performance from nation to neighborhood.
OpenSignal is the ultimate signal toolkit that shows you how to get a better network connection instantly, find nearby free Wifi hotspots worldwide, view signal maps so that you can compare performance of networks in your area and test the speed of your mobile or Wifi connection.
Unlike other apps, which look for maximum possible speed through optimised testing, OpenSignal informs you about your true speed – what you are likely to experience when normally using your phone. Anyone using the app contributes data, informing others about real-world, not estimated, mobile performance (and we'll never ask you for personal information, just your signal strength stats). With OpenSignal you can map cellular coverage, find Wi-Fi hotspots, test and improve your reception & get faster data.
Signal compass points you in the direction your signal is coming from
Speed test for download, upload and latency
Map of cell towers and Wifi hotspots
Coverage maps allow you see the best/worst places for 2G, 3G and 4G
Everything You Need to Know About 5G vs 4G vs LTE
Today's mobile users want faster data speeds and more reliable service. The next generation of wireless networks—5G—promises to deliver that, and much more. With 5G, users should be able to download a high-definition film in under a second (a task that could take 10 minutes on 4G LTE).
And wireless engineers say these networks will boost the development of other new technologies, too, such as autonomous vehicles, virtual reality, and the Internet of Things.