Google Chrome and Apple Safari are probably the two main browsers the majority of you use on our Android and iOS devices. These default browsers in iOS and Android are good, but for those looking for speed, privacy, conserving battery life and reduced bandwidth (save money), there are other alternatives that do a better job. Opera Mini is a good choice too, as for this article, we'll be looking at the lesser known alternatives.
🤣😍😂 7 Mobile Data Saving App And Addon, Save Money And Increase Browsing Speed
By blocking ads, these browsers have less data to download, thus faster page loading and in-turn save your bandwidth and mobile data charges. This also allows you to save battery life as it uses less RAM and CPU calculation. Below is a complete list of lightweight, fast and minimal lesser-known options that some users might consider using for their smartphones. Works great on Android 8.0 Oreo / Android 9.0 [ Popsicle, Pancakes or Pie ] smartphones such as Samsung Galaxy, Huawei Mate, Oppo, Vivo, XiaoMi, Nokia, and also Apple's iOS iPhone.
↓ 01 – Brave | Android | iOS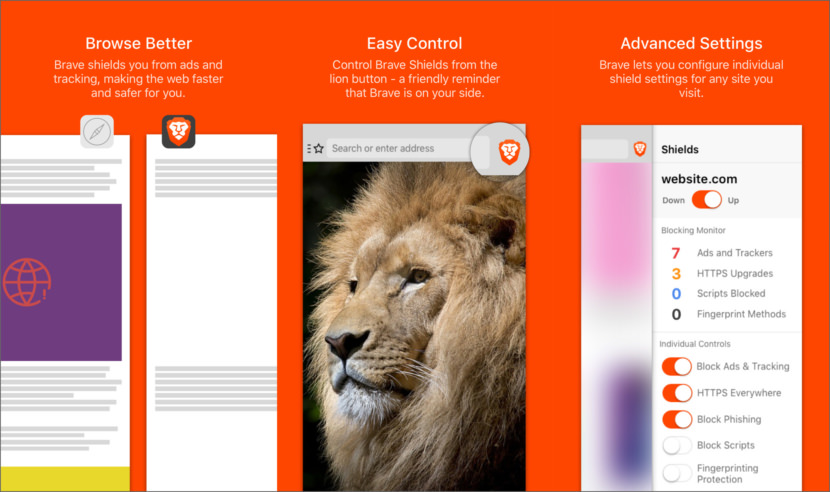 Brave is on a mission to fix the web by giving users a safer, faster and better browsing experience – while growing support for content creators through a new attention-based ecosystem of rewards. Much more than a browser, Brave is a new way of thinking about how the web works. Brave is open source, and built by a team of privacy focused, performance oriented pioneers of the web, founded by the inventor of Javascript and co-founder of Mozilla.
Browse faster – Brave loads major news sites 2 to 8 times faster than Chrome and Safari on mobile. And Brave is 2 times faster than Chrome on desktop.
Save money, as much as $23 a month – The average mobile browser user pays as much as $23 a month in data charges to download ads and trackers — that's $276 a year. Brave blocks ads and trackers, so you don't pay for them.
Block ads and trackers – Brave blocks ads and trackers by default so you browse faster and safer.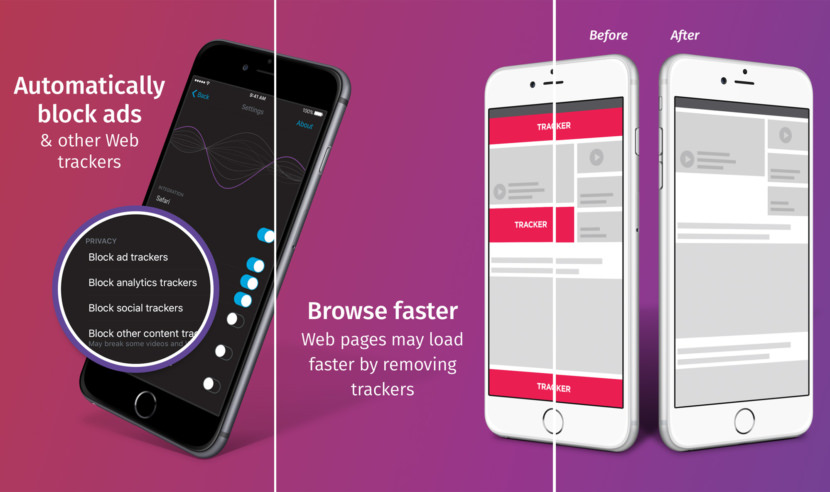 Unlike their previous failed Firefox Mobile Browser, Firefox Focus is their latest push into the mobile browser market that blocks ads with trackers. Automatically. Plus, it can even speed up page loading. Get the private browser that has your back. The mobile browser by default blocks ad trackers and erases your browsing history, including your passwords and cookies.
Speed – Get more done. By blocking some ads and scripts, Tracking Protection can speed up your browsing.
Lightweight – Save your mobile memory for the memories. Firefox Focus takes up less selfie space on your phone.
Automatic Privacy – Browse stress free. Powerful privacy features are always on and your browsing history is wiped after every session.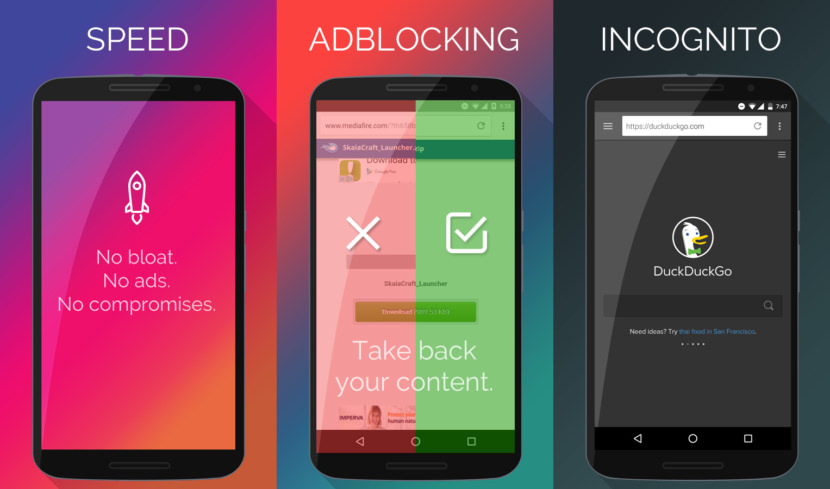 Polarity is a user-friendly web browser featuring an intuitive interface that allows you to explore various websites and bookmark your favorite pages. The application is based on two browser engines, namely Trident and Chromium, ensuring a fast and secure web surfing experience for you. Polarity utilizes very little RAM during operation and supports various themes, apps, and extensions via the store. Polarity also protects privacy as it supports DoNotTrack, ad blocking, and private browsing mode. Polarity also supports VPN usage and can be accessed via the settings.
Supercharged Performance – Both the application and the engine itself are hardware accelerated which helps to deliver amazing speeds in rendering both mobile and full desktop websites, video streaming, and interactive content in a tiny package.
The ​web without distractions – Just like Polarity for Windows, Polarity for Android has a built-in adblocker that filters out most ads without being detected by websites.
Lightning is a simple, fast web browser that focuses on design, security, and efficiency. It uses material design, doesn't track you, and gives you lots of options to protect your privacy. It gets out of the way of the user. I built this browser because I wanted something better.
Speed – By utilizing the WebKit rendering engine that comes built into your Android device, Lightning can ensure a swift, lightweight experience.
Privacy – Use Incognito Mode to browse without leaving a footprint, download Orbot and turn on TOR proxy support to mask your identity and location, use StartPage or DuckDuckGo for your search engine, or disable settings that you think leave you at risk. Whatever your concern, Lightning will try to help.