↓ Sponsored Links / Updated: April 23, 2015 / Home » Creative, Art, Web and Design
Where to download high quality professionally created free Microsoft Office Resume and CV templates, sample and layout? Where to find free Ai and PSD templates? Do you know Microsoft Office has a whole library of free templates created by the Microsoft Office community and it is available for free? You can download dozens of free Microsoft Office Resume and CV templates following the step by step tutorial as shown below. Forget about traditional CV or Resume, why not create a digital online CV?
Basic Resumes and CVs
Job Specific Resumes and CVs
Sample Resume for IT Professionals
Customer Service Manager Resume
Sales Manager Resume
Teacher Resume
Marketing Manager Resume and CVs
CEO Resume and CVs
Nurse Resume and CVs
Secretary Resume and CVs
Photographer Resume and CVs
Legal Firm and Lawyer Resume and CVs
Banker Resume and CVs
Accountant Resume and CVs
Architect Resume and CVs
Recommended Reading: 7 Creative Online CV Resume Template for Web, Graphic Designer, Architect, Photographer, Designer and More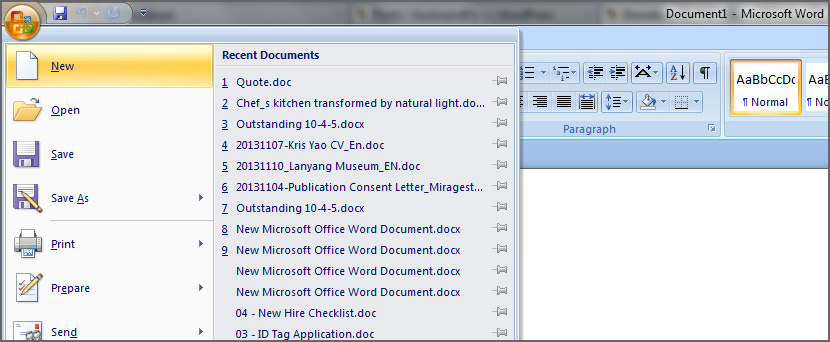 Click on the 'Office Icon' then select 'New'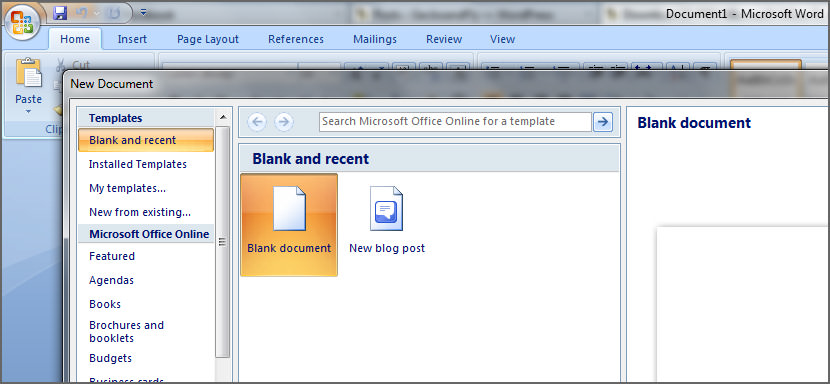 A windows with the title 'New Document' will appear, under the category 'Microsoft Office Online' choose from the list, you must have internet connection to access these free templates.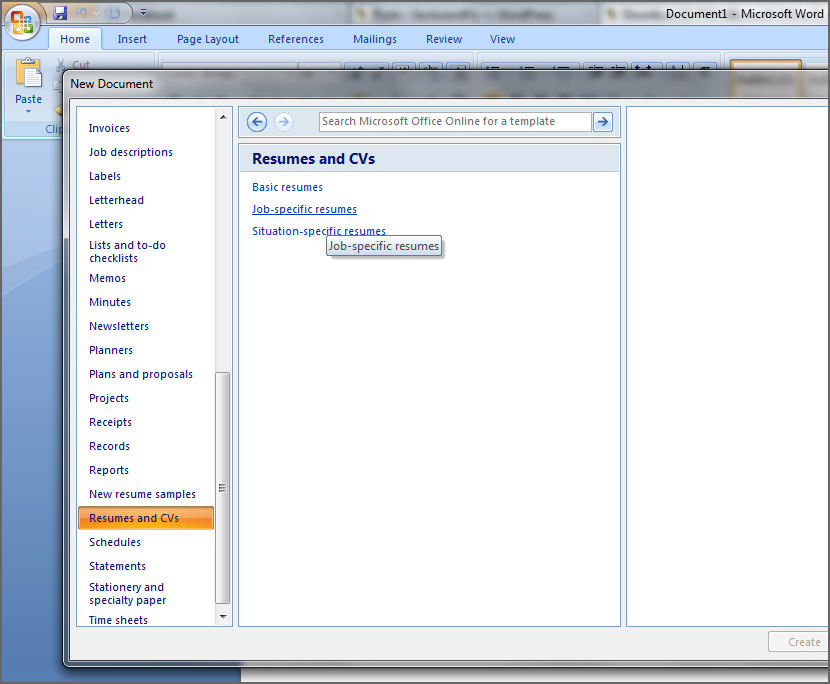 On certain templates, you'll have many more sub categories under the parent category. Choose the right category.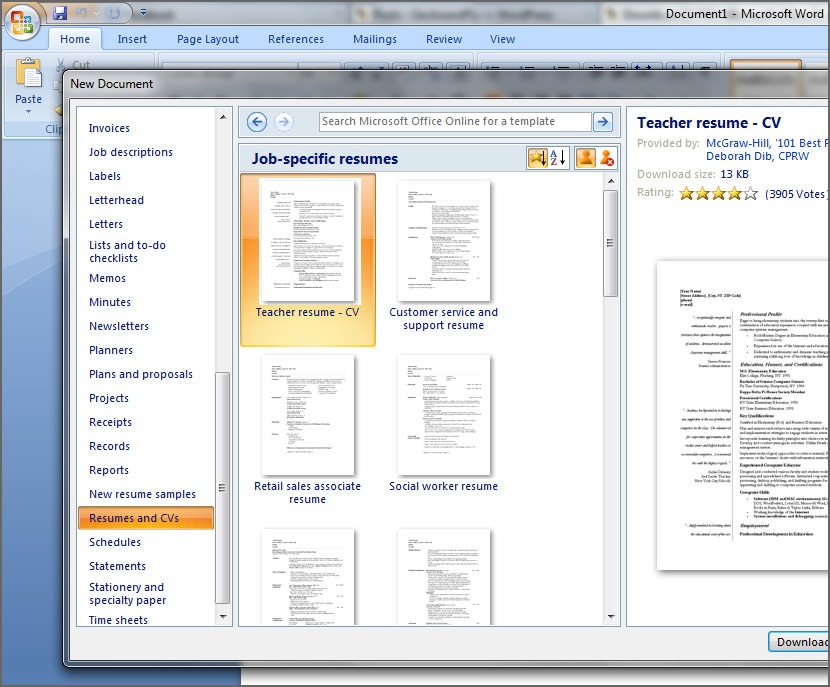 Preview the dozens of templates, a short description of the template is shown on the right hand side of the window. Select 'Download' when you found the right template.
Unlike Adobe's Photoshop, Indesign or Illustrator, Microsoft Office may not have all the necessary tools and features to create a professionally designed executive resume and cv, however, for those in search of basic design to fulfill their needs, Microsoft Office should be more than enough. What is the point of having Adobe Photoshop installed and you have absolutely no idea how to use its powerful tools? Bottom line is, if you need a professionally designed executive resume and cv, leave it to the professionals.
How to Avoid Common Phrases on Your CV
Tips on how to avoid common phrases on your CVs. We'll give your suggestions on how to stand out from the crowd.
Free Online CV Maker
cvmkr.com is a free online CV generator, at the time of writing, it is a simple CV maker that emphasis on fonts and beautiful simple layout. As shown in the screenshot below, all you have to do is fill in your basic information and select the layout/template you like the most. Click on the link below to view the sample CV in PDF format:
Sample 1 – Executive
Sample 2 – Elegant
Sample 3 – Bold
Sample 4 – Literateur
34 Crucial Tips For Your Next Successful Job Interview

The Perfect Resume for Job Seeker With No Experience