The birth of smartphones revolutionized the way they communicate, play, think, surf the internet and more. Never before has a single device has the capability to replace so many other items. As technology becomes smaller, more efficient, and better with every release. They shall explore what the smartphone replaced and what it will replace in the near future.
See More ▼ 14 Virtual SIM Phone Number Apps For iOS And Android Smartphones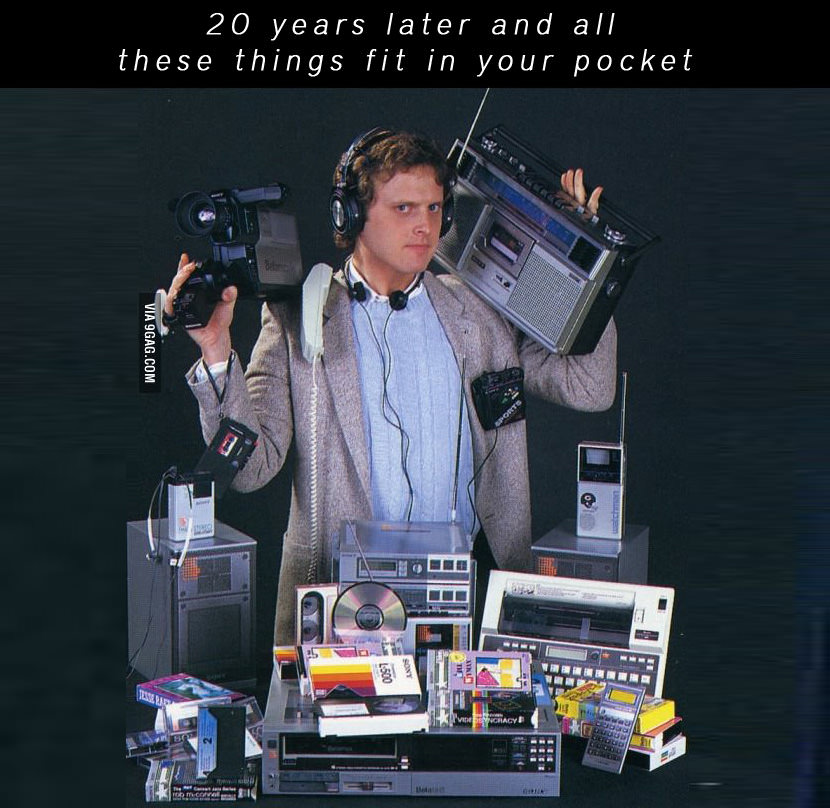 Albert Einstein's Quote On Technology
What Albert Einstein said is true, "I fear the day that technology will surpass their human interaction. The world will have a generation of idiots." [ This quote is unverified, most probably a mis-quote and not from Einstein himself ]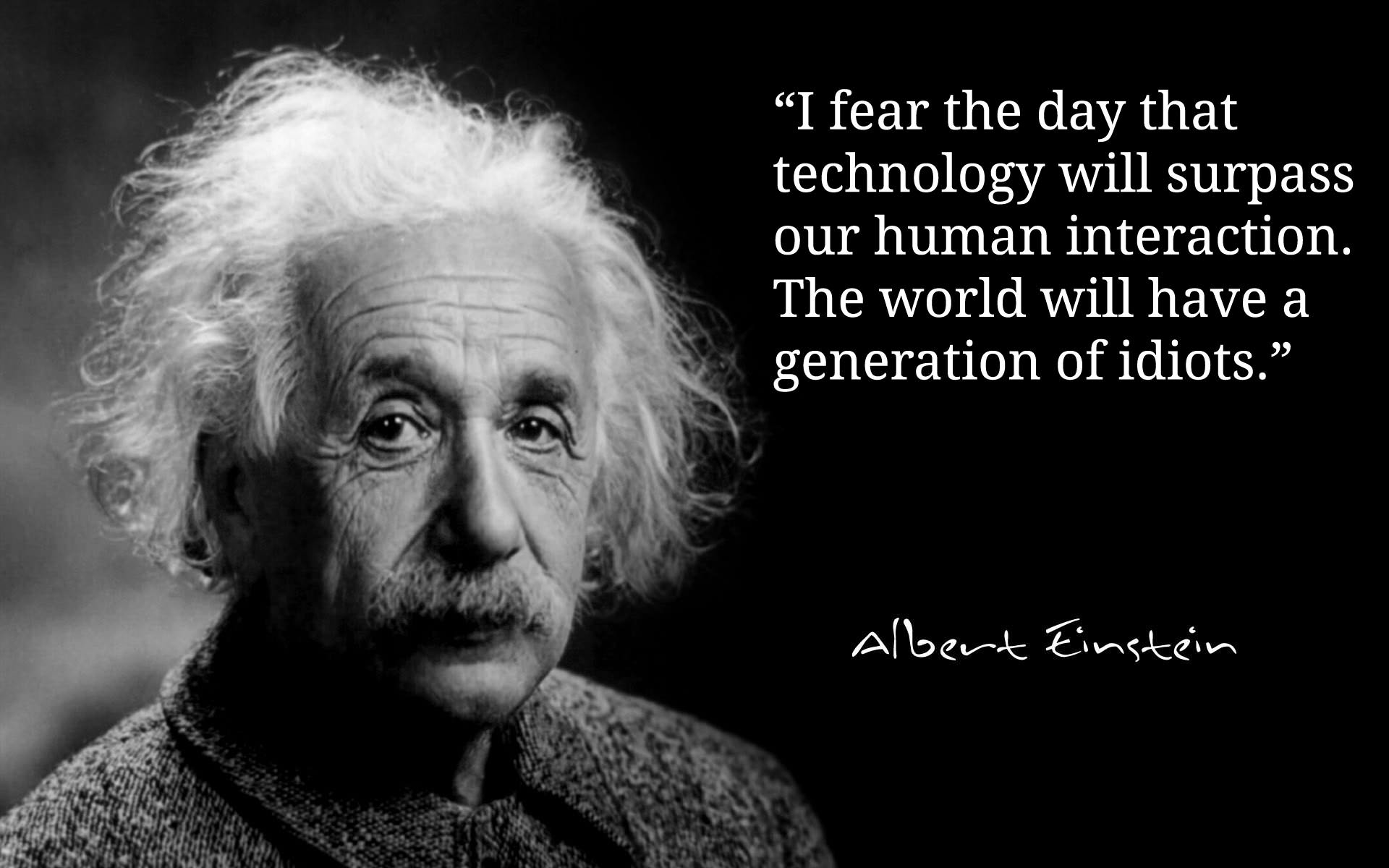 The 50 Things To Be Replaced by Smartphone
Here are 50 things that will replace or already replaced by the smartphone. If you happen to know any, do drop a comment.
Items
Note

Camera

Canon and Nikon killed Kodak, FujiFilm, Afga and more when they roll out their digital cameras, life is a circle.

Cam-recorder

also known as video recorder

Radio

Portable Music Player

eBook Reader

Calculator

Voice Recorder

GPS

Replaced physical maps

Flash Light

also known as torch light

Leveler

For construction, to check the level of a smooth surface.

Scanner

Compass

Portable Gaming Device

Smartphone is the biggest and most profitable portable gaming device, selling more games than Nintendo DS

Game Console Controller

via Bluetooth for Xbox or Playstation controller.

Barcode Scanner

also known as QR reader

Credit Card Scanner

Requires an add-on hardware but this is way cheaper than getting those cc machines.

USB Thumbdrive

Flash drive, cloud pretty much kill off flash drive, just upload to dropbox.

Portable Video Player

Walkie Talkie

via bluetooth

Traditional Landline Phone

Clock / Alarm Clock

Wrist Watch

Unless iWatch by Apple brings back the trend, wrist watch will be a niche market

Timer

Books

Dictionary / Encyclopedia

Calendar

Notepad / Sketchpad

Newspaper

Photo Album

Contact List / Phone Book

Board Games

Pretty much every games is dead, except for card gambling games.

Watching Movies

TV is for blu-ray high resolution, most videos are good enough on a small screen.

Land-line Internet

Replaced by mobile internet, why subscribe both?

Checking eMail

Central mailing system, who check individually?

Surfing Internet

Video Chatting

Replacing webcams

Thermostat

Measuring Tapes

Point & Measure (iOS) or
Smart Measure (Android)

Guitar Tuner

For guitarist to fine tune their guitar strings

Light Meter

For photographer to measure the lux

ATM / Debit / Credit Cards

With NFC and cashless payment

Airline Tickets

Business Cards

Remote Controller

It will be a universal controller for air-conds, tvs, home theater and more.

Car Keys

Possibly in the near future

Paper Money / Coins

Circulation will greatly reduce but not diminish in the near future

Cable TV

With Internet TV, who needs cable?

Laptops

Laptop kills desktop, now it is payback time.

Communication Skills

Instead of bringing people closer, smartphone when used wrongly only create unnecessary distance.
Are Smartphones Making Us Anti-social?
Written by/Starring Charlene deGuzman, directed by Miles Crawford. "I Forgot My phone" is a simple video on how much better life is if you 'forgot' your phone.
Thailand has an equally amazing public service advertisement on anti-social titled "Disconnect to Connect"
Smartphones Usage