Born William Henry Gates, better known as Bill Gates. Just in case you are wondering, he holds only 4.5% of Microsoft, and according to the Bloomberg Billionaires Index, most of Gates's assets are held in Cascade Investment LLC, an entity through which he owns stakes in numerous businesses, including Four Seasons Hotels and Resorts and Corbis Corp.
See More ▼ 18 Investment Advises By Warren Buffett On Wealth Management
This means 25% of his wealth is from Microsoft, while the remaining 75% consist of hotels, resorts, medical related stuff and more. If they judge a person's wealth according to what he is holding onto, he is more of a hotelier than a software guru.
Love him hate him, undeniably as of May 16, 2013, Bill Gates had donated US$28 billion to the foundation, he was able to convince many billionaires to donate 90% of their wealth in the event of their death, this includes Warren Buffett [ 6 Excellent Quotes By Warren Buffet On Investment And Wealth Management ]. Based on his current wealth at US$78 billion, this meant he gave away almost half of his wealth. Anyway, here are 15 of Bill Gates' awesome and inspiring quotes. These wallpapers are 1920 x 1080 resolution, it fits in almost every desktop, ipad and tablets.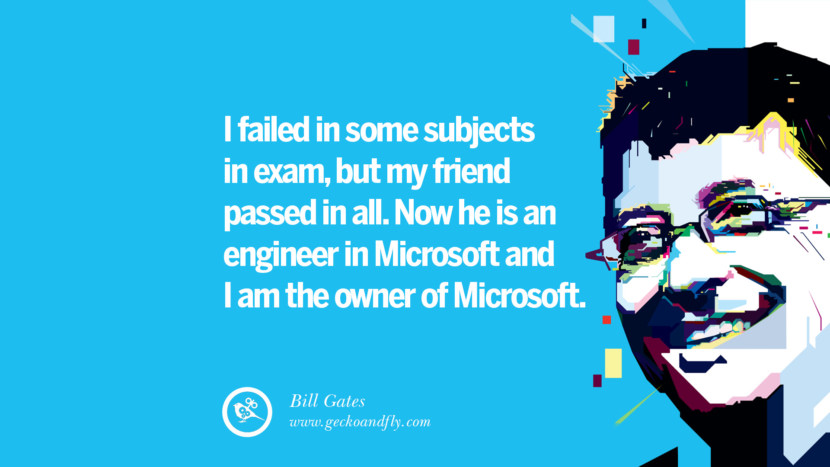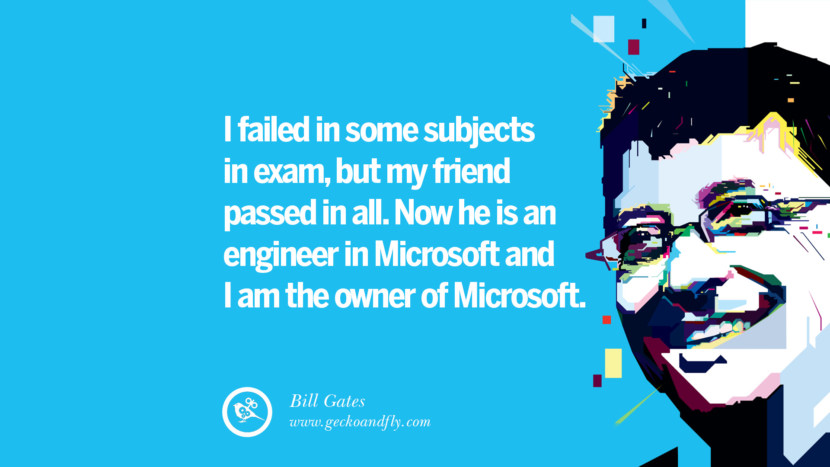 I failed in some subjects in the exam, but my friend passed in all. Now he is an engineer in Microsoft and I am the owner of Microsoft.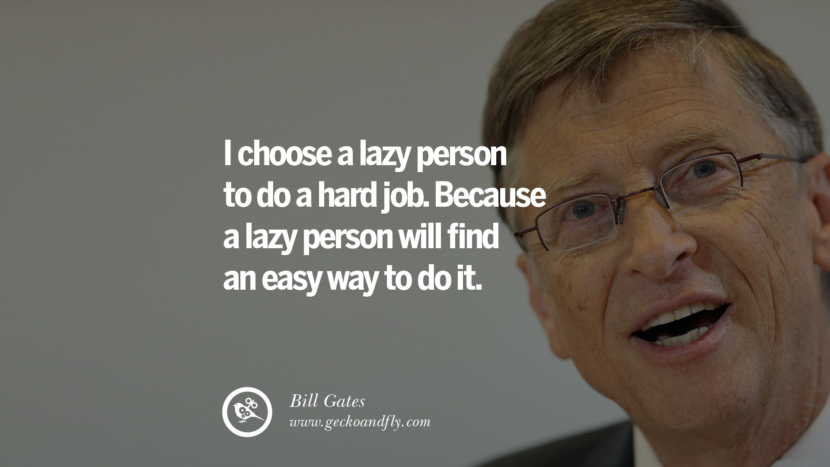 I choose a lazy person to do a hard job. Because a lazy person will find an easy way to do it.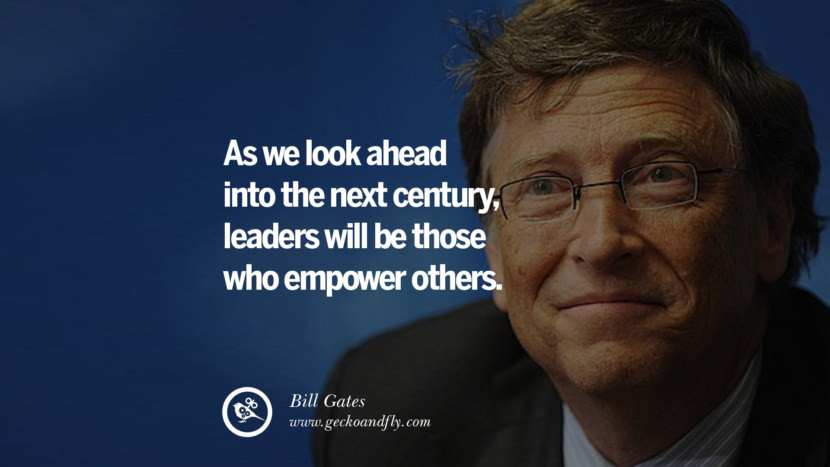 As they look ahead into the next century, leaders will be those who empower others.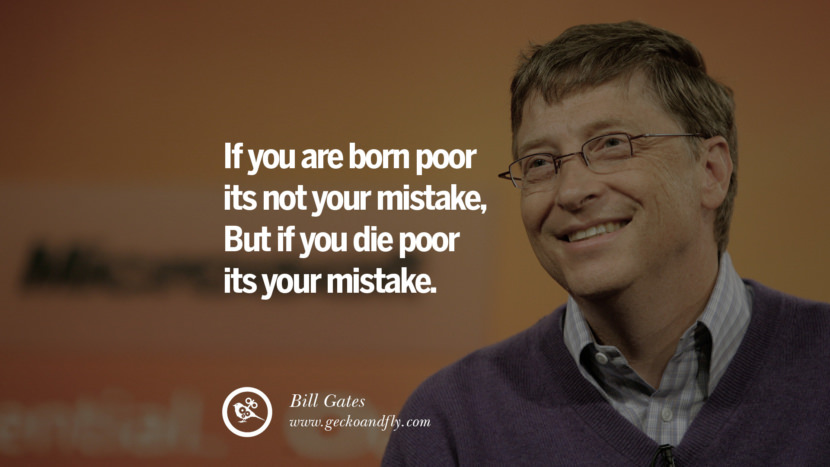 If you are born poor its not your mistake, But if you die poor its your mistake.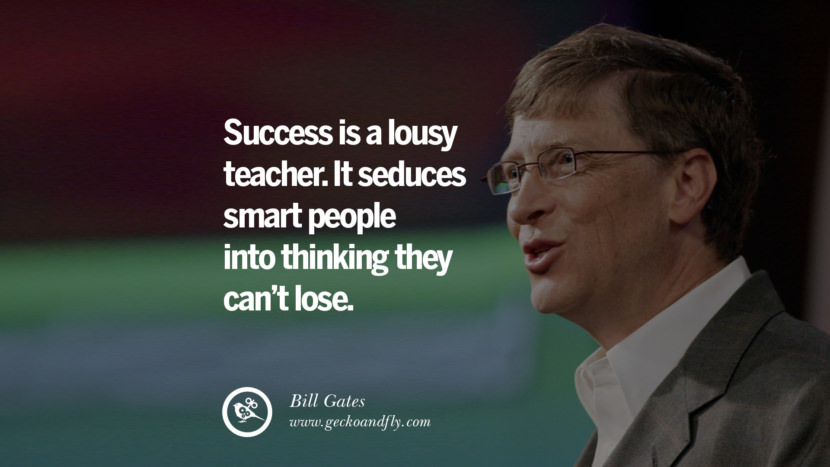 Success is a lousy teacher. It seduces smart people into thinking they can't lose.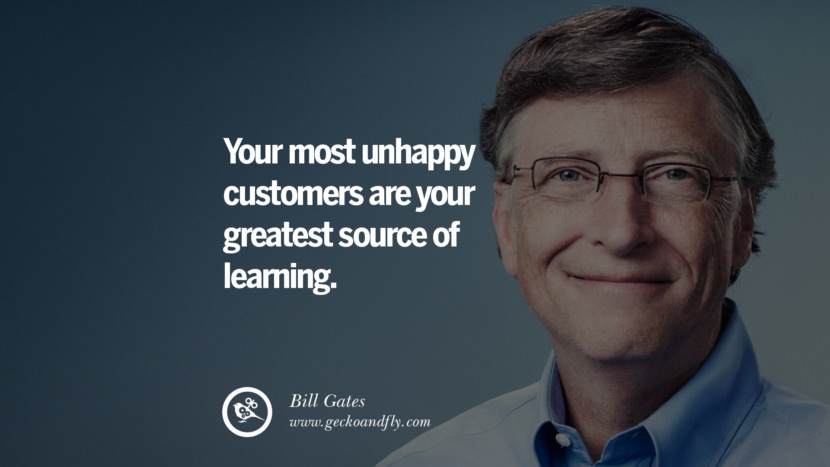 Your most unhappy customers are your greatest source of learning.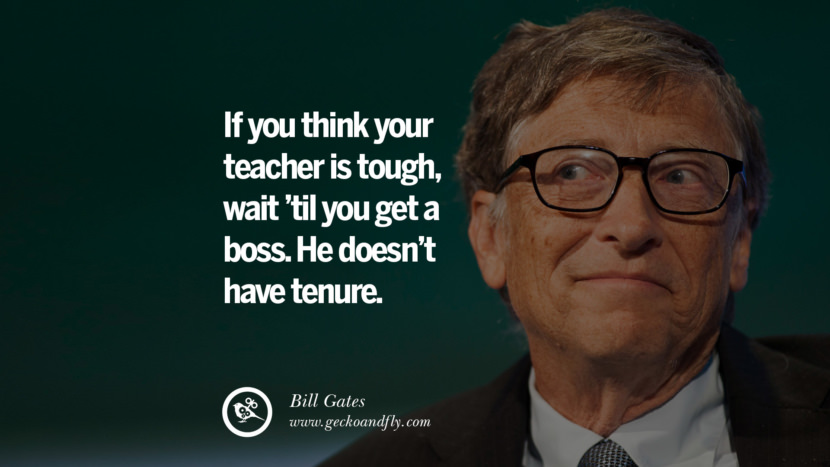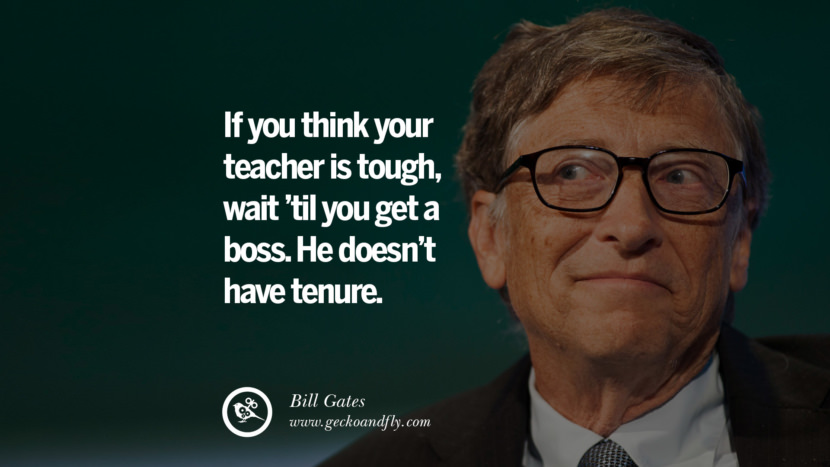 If you think your teacher is tough, wait 'til you get a boss. He doesn't have tenure.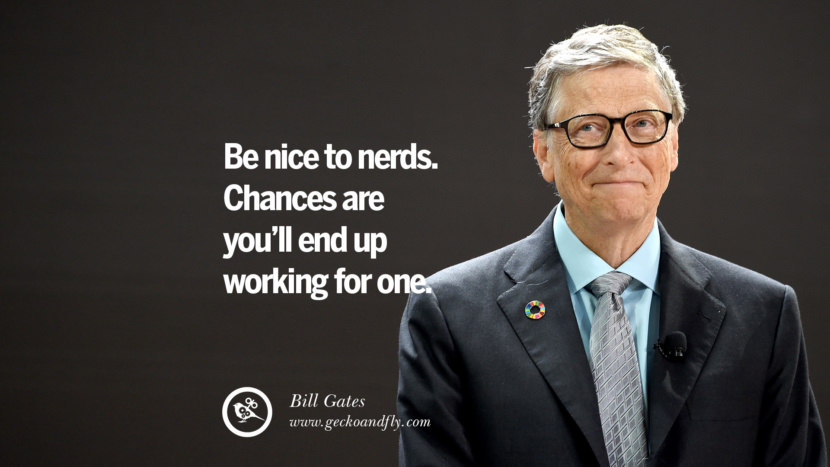 Be nice to nerds. Chances are you'll end up working for one.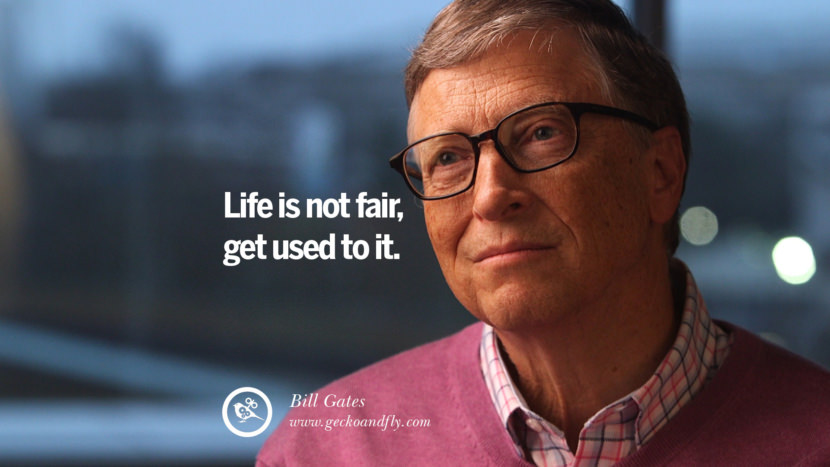 Life is not fair, get used to it.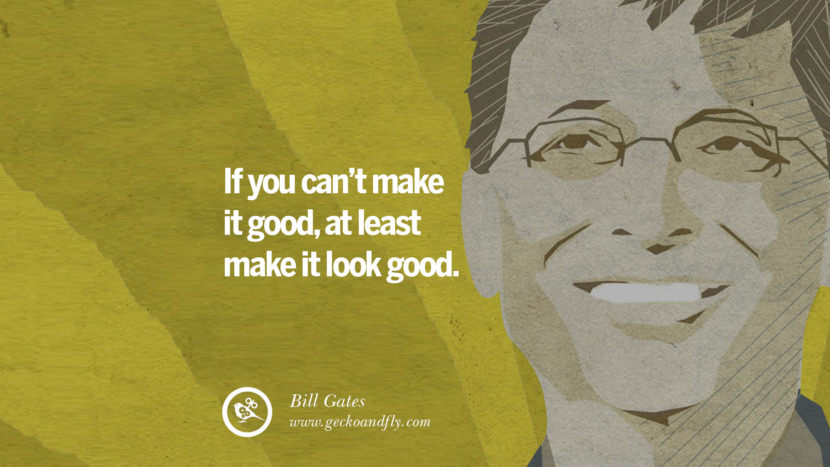 If you can't make it good, at least make it look good.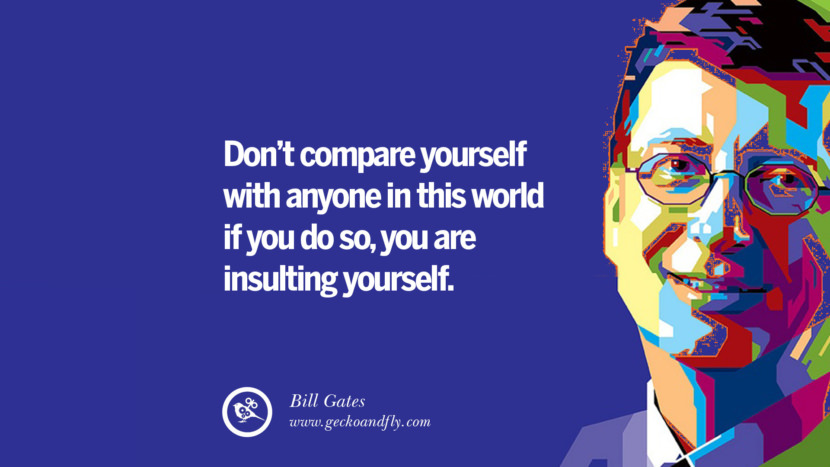 Don't compare yourself with anyone in this world…if you do so, you are insulting yourself.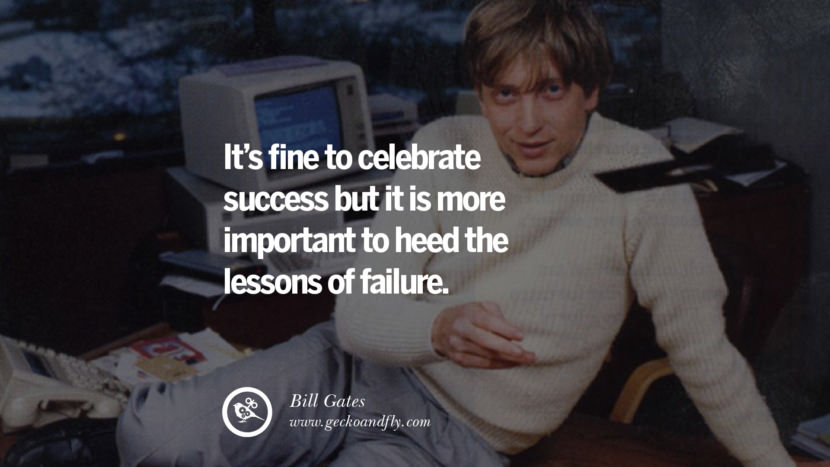 It's fine to celebrate success but it is more important to heed the lessons of failure.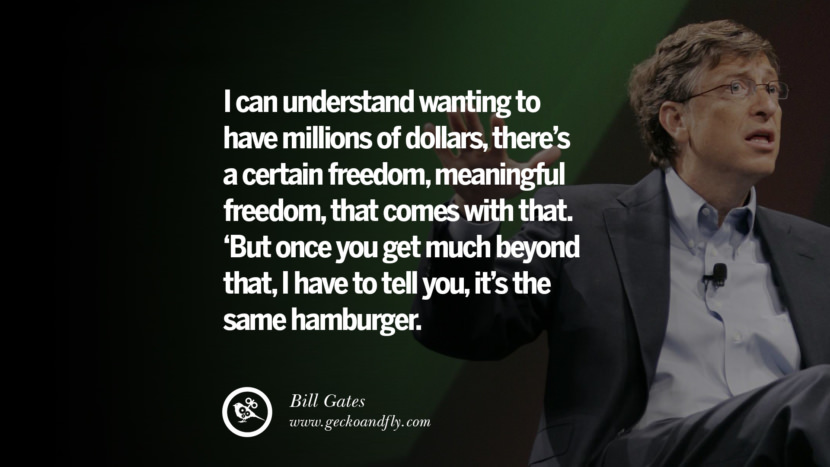 I can understand wanting to have millions of dollars, there's a certain freedom, meaningful freedom, that comes with that. 'But once you get much beyond that, I have to tell you, it's the same hamburger.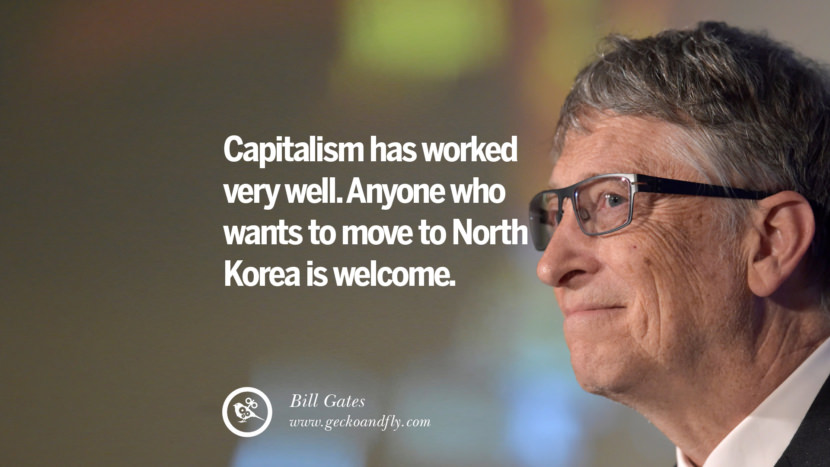 Capitalism has worked very well. Anyone who wants to move to North Korea is welcome.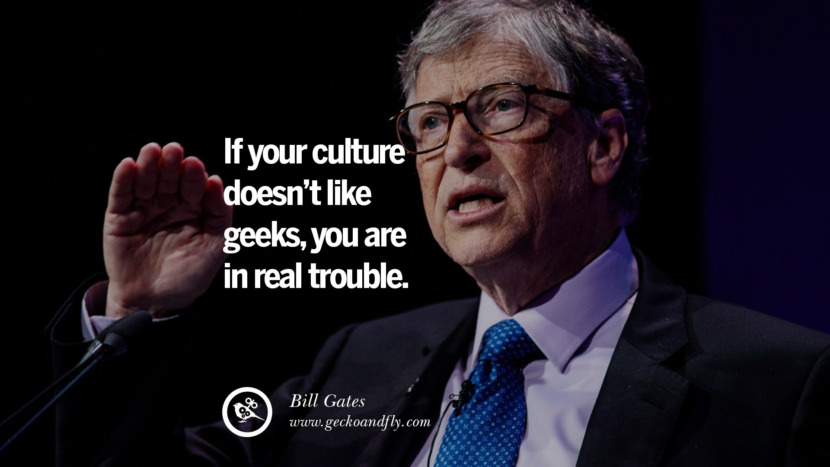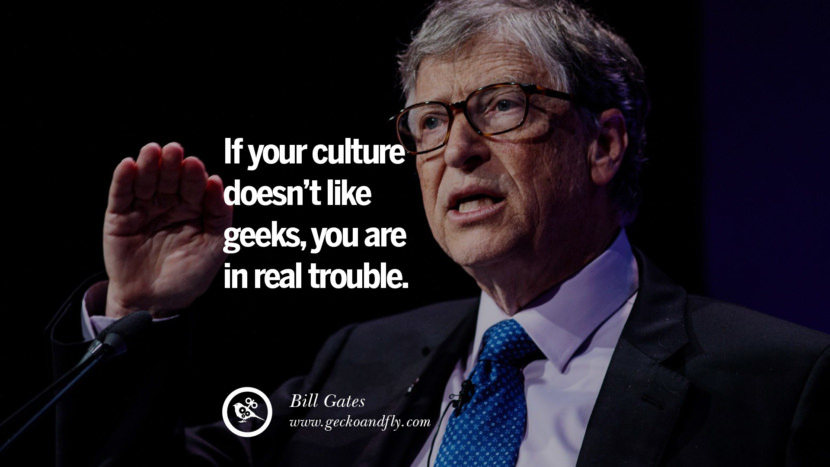 If your culture doesn't like geeks, you are in real trouble.
The Real Bill Gates (Documentary) Biography
Bill Gates Biography. Documentary on the legendary Bill Gates – founder of Microsoft, one of the most powerful and richest companies in the world.