Updated: August 11, 2018 / Home » Quotes [ Top Tumblr Inspirational, Love & Life ]
Robert Kuok Hock Nien (traditional Chinese: 郭鶴年; simplified Chinese: 郭鹤年; pinyin: Guō Hènián, born 6 October 1923), is a Malaysian Chinese billionaire businessman. According to Forbes his net worth is estimated at $12 billion on 2015, making him the richest person in Malaysia.
Related Article ➤ 14 Inspiring & Successful Quotes for Small Medium Business Entrepreneur
For those in the dark, he is the founder of Shangri-La Hotels, he once controlled 5% of the global sugar market and also owns one of the biggest palm oil producer in the world. Without further ado, here are 10 eye opening quotes by Robert Kuok on business, success, and working hard. Unlike others, his success is largely based on merit and not through government handouts and cronyism. It is precisely because of cronyism he decided to move his operating base to Hong Kong from Malaysia – a better level playing field.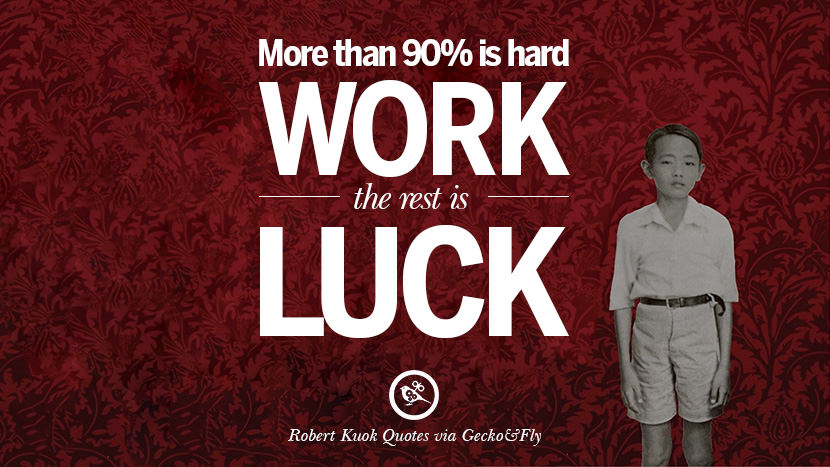 More than 90% is hard work, the rest is luck.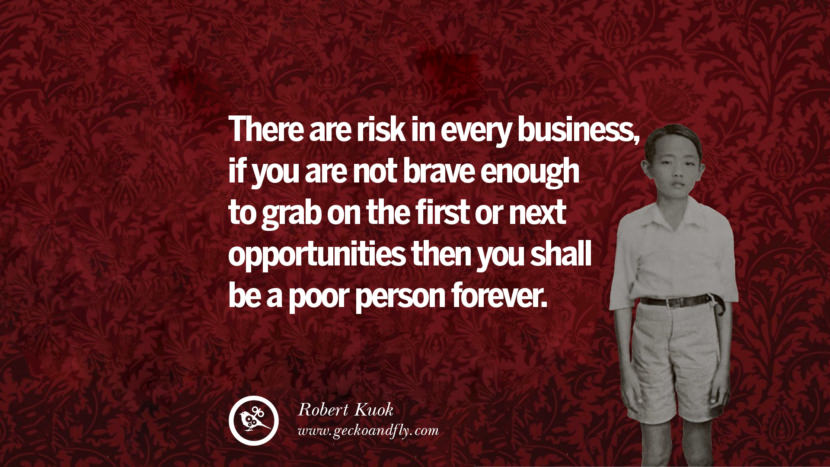 There are risk in every business, if you are not brave enough to grab on the first or next opportunities then you shall be a poor person forever.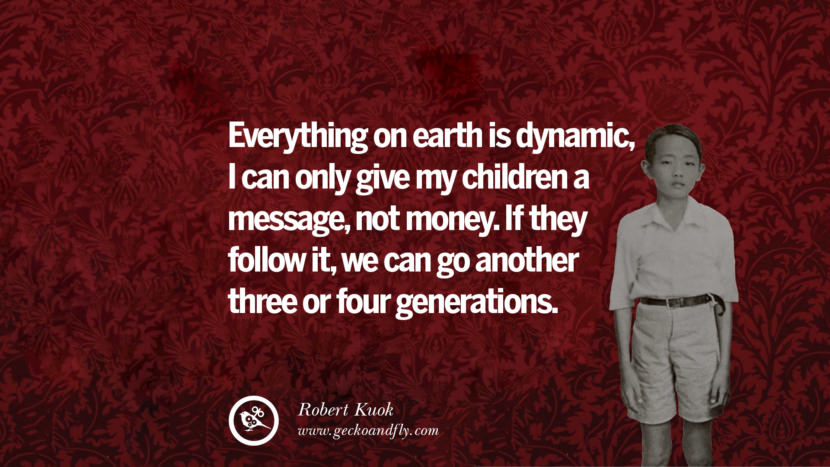 Everything on earth is dynamic, I can only give my children a message, not money. If they follow it, we can go another three or four generations.

When I hire staff I look for honest, hardworking, intelligent people. When I look candidates in the eye, they must appear very honest to me. I do not look for MBAs or exceptional students. You may hire a brilliant man, summa cum laude, first-class honours, but if his mind is not a fair one or if he has a warped attitude in life, does brilliance really matter?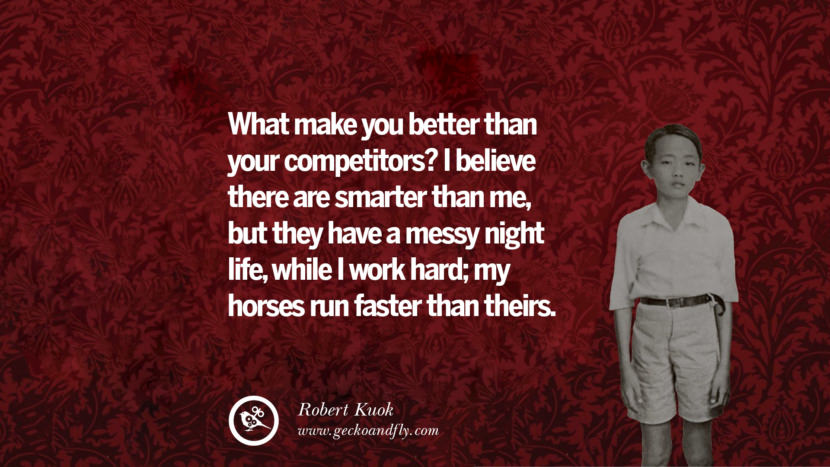 What make you better than your competitors? I believe there are smarter than me, but they have a messy night life, while I work hard; my horses run faster than theirs.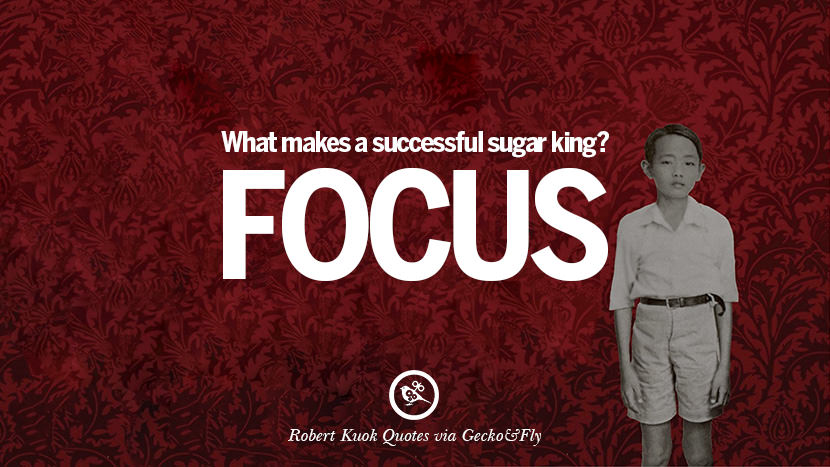 What makes a successful sugar king? Focus.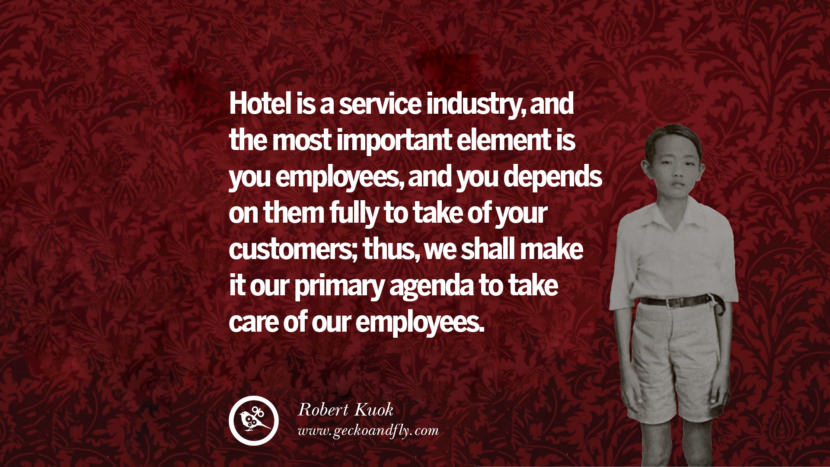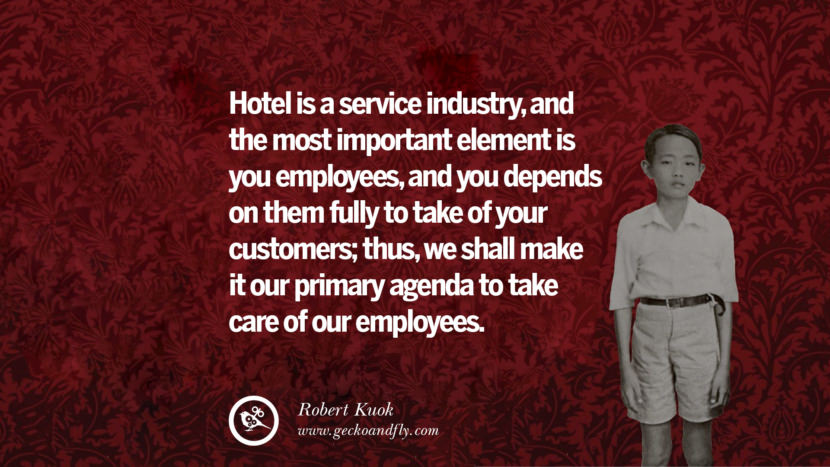 Hotel is a service industry, and the most important element is you employees, and you depends on them fully to take of your customers; thus, we shall make it our primary agenda to take care of our employees.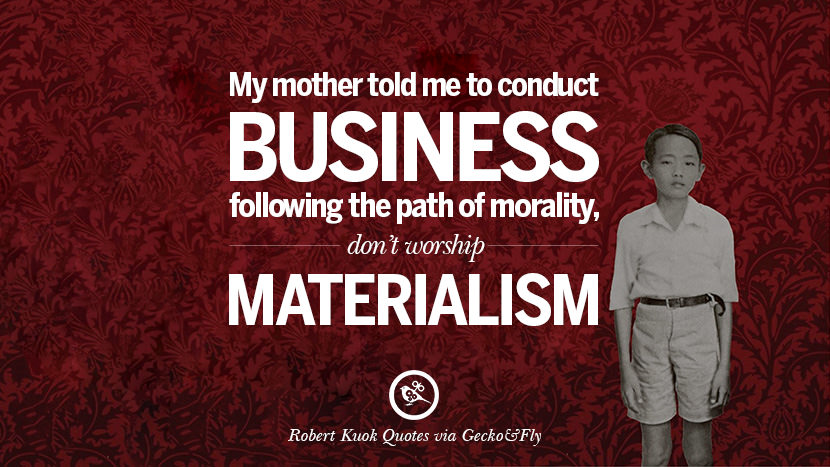 My mother told me to conduct business following the path of morality, don't worship materialism.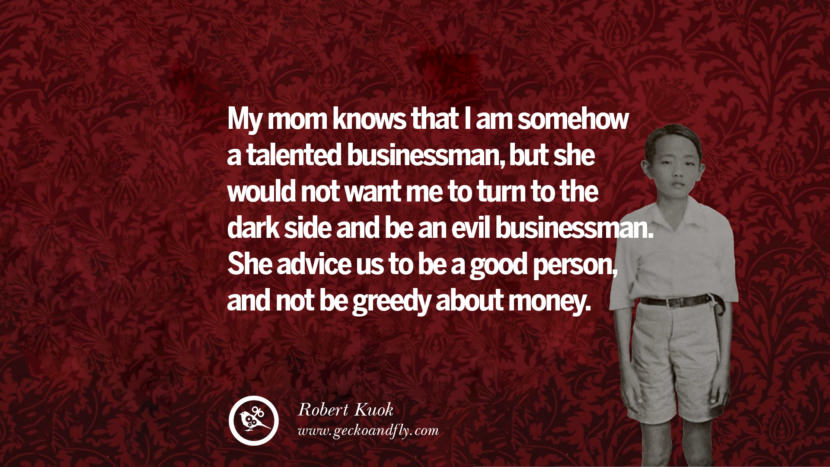 My mom knows that I am somehow a talented businessman, but she would not want me to turn to the dark side and be an evil businessman. She advice us to be a good person, and not be greedy about money.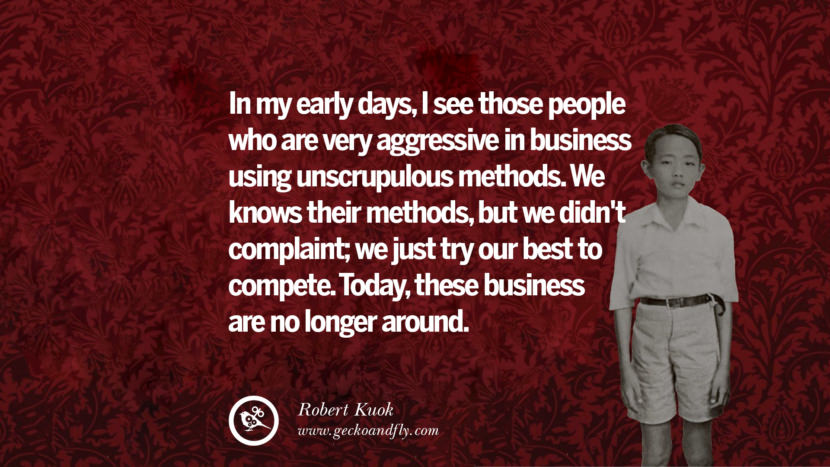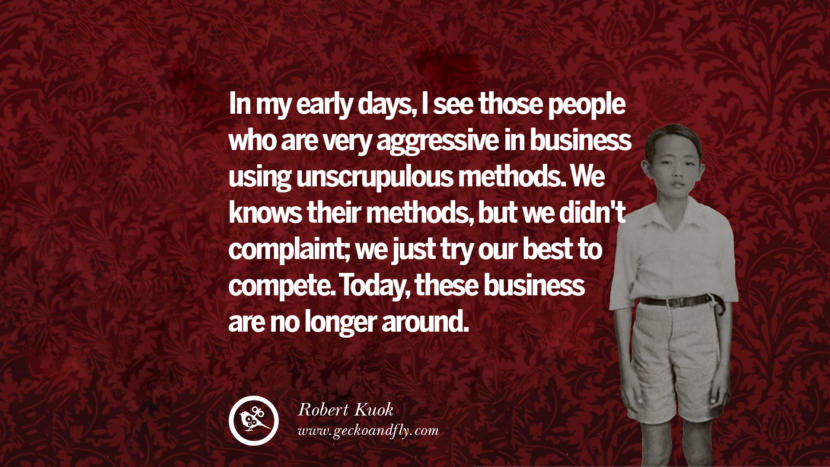 In my early days, I see those people who are very aggressive in business using unscrupulous methods. We knows their methods, but we didn't complaint; we just try our best to compete. Today, these business are no longer around.
Robert Kuok Interview (with English subtitle)
Kuok is media-shy; most of his businesses are privately held by him or his family. Apart from a multitude of businesses in Malaysia, his companies have investments in many countries throughout Asia.