Li Ka Shing [ Wikipedia ], better known as Superman Li in the Chinese world, is the richest Chinese businessman and the richest man in Asia with a net worth of USD30 billion at the time of writing. He is the chairman of the board of CK Hutchison Holdings as of 2015; through it, he is the world's largest operator of container terminals and the world's largest health and beauty retailer.
See More ▼ 74 Inspiring Quotes For Entrepreneur When Starting Up A Business
Li Ka-shing was interviewed by Bloomberg in the office on the top floor of the Changjiang Group Center. This is his first interview with foreign media since 2012. Because of his business acumen, he was named "Superman" by the local media.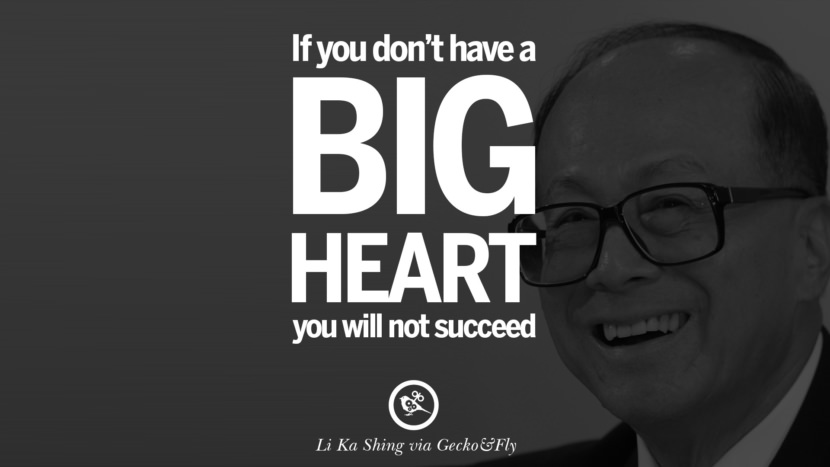 If you don't have a big heart, you will not succeed.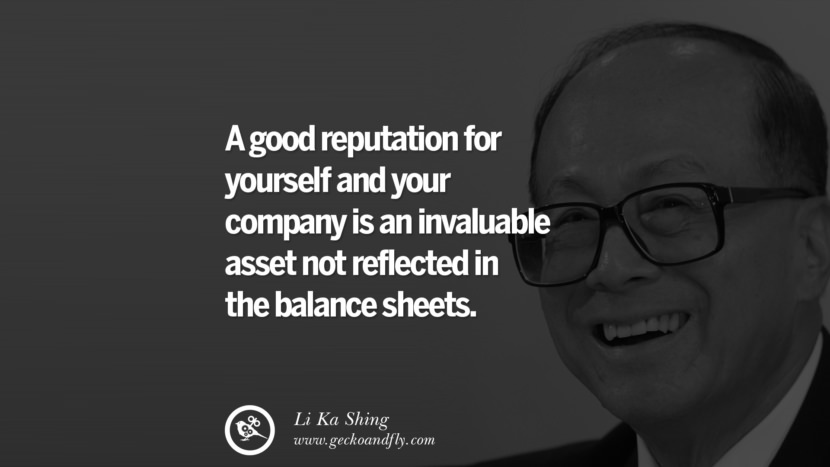 A good reputation for yourself and your company is an invaluable asset not reflected in the balance sheets.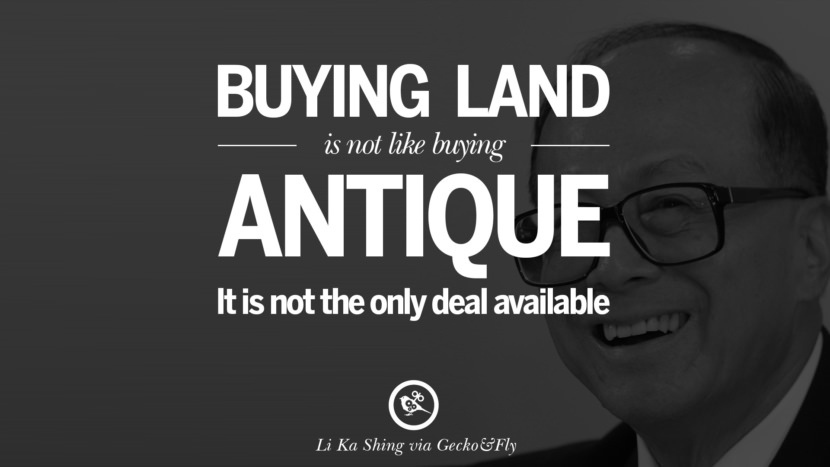 Buying land is not like buying antique. It is not the only deal available.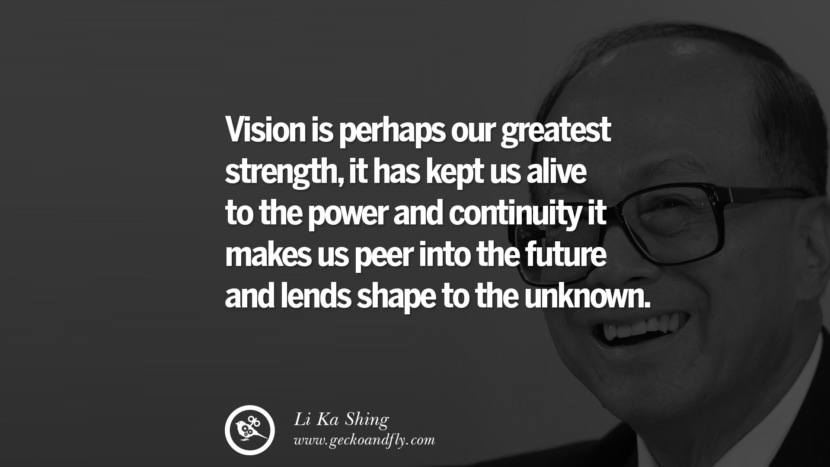 Vision is perhaps their greatest strength, it has kept us alive to the power and continuity it makes us peer into the future and lends shape to the unknown.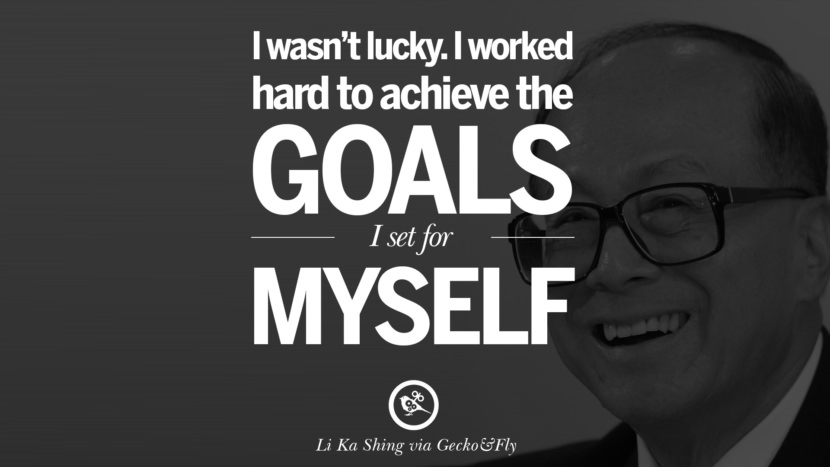 I wasn't lucky. I worked hard to achieve the goals I set for myself.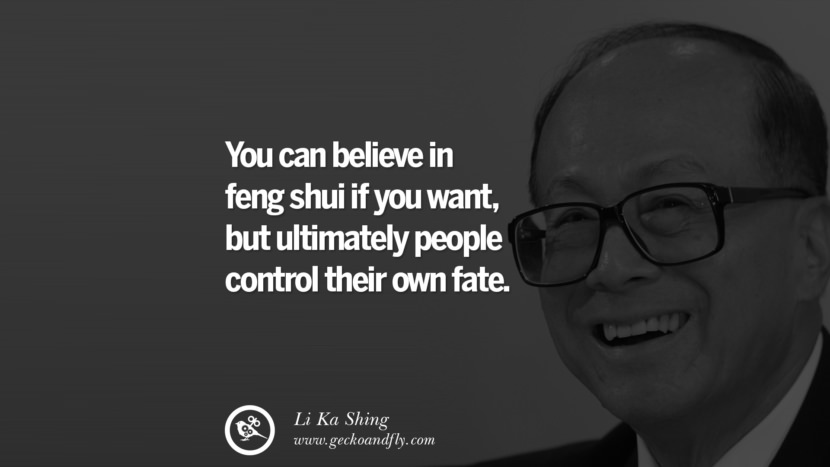 You can believe in Feng Shui if you want, but ultimately people control their own fate.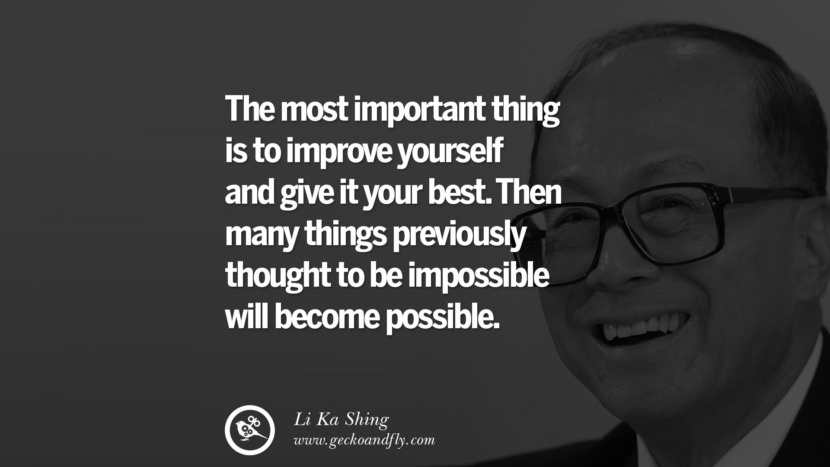 The most important thing is to improve yourself and give it your best. Then many things previously thought to be impossible will become possible.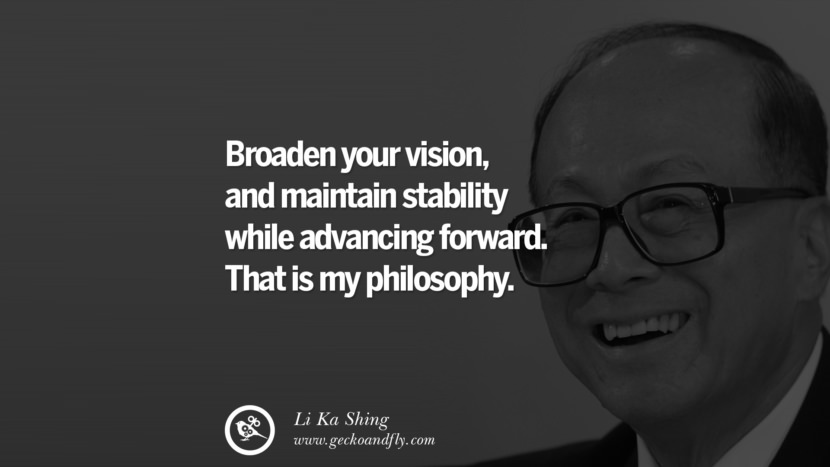 Broaden your vision, and maintain stability while advancing forward. That is my philosophy.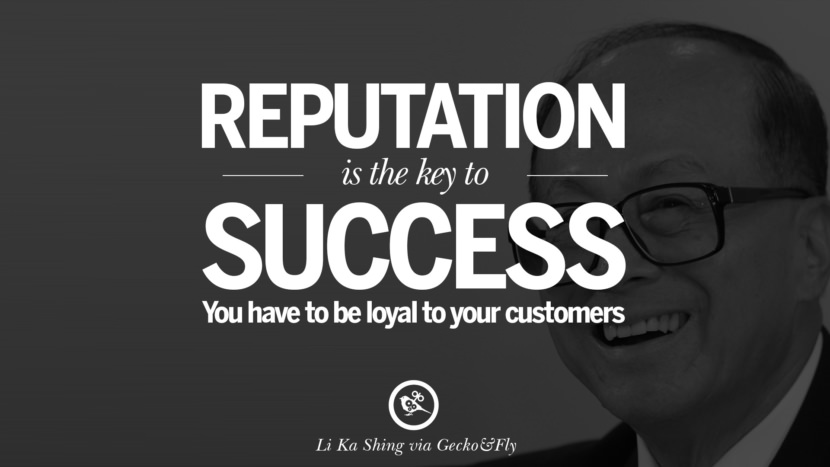 Reputation is the key to success. You have to be loyal to your customers.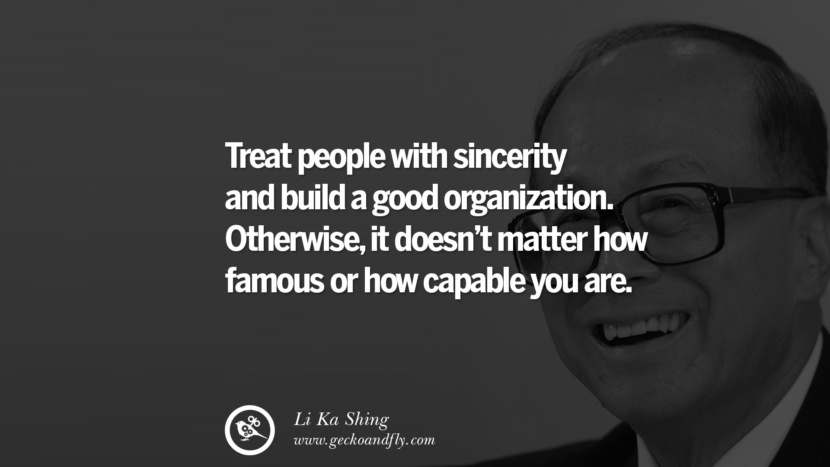 Treat people with sincerity and build a good organization. Otherwise, it doesn't matter how famous or how capable you are.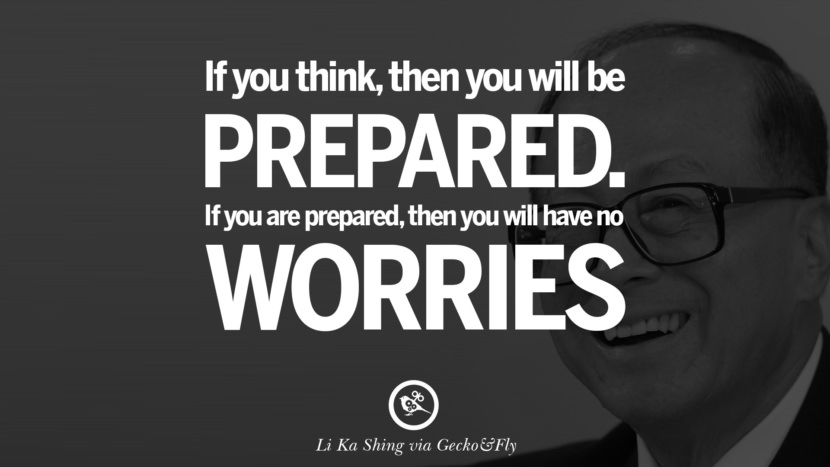 If you think, then you will be prepared. If you are prepared, then you will have no worries.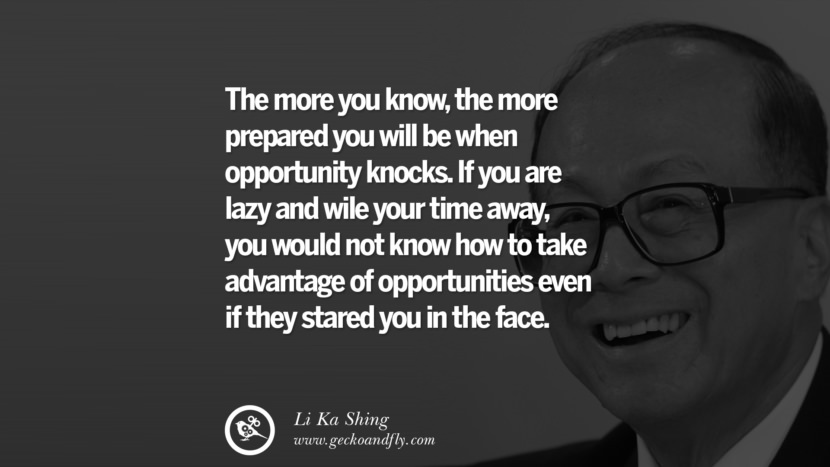 The more you know, the more prepared you will be when opportunity knocks. If you are lazy and wile your time away, you would not know how to take advantage of opportunities even if they stared you in the face.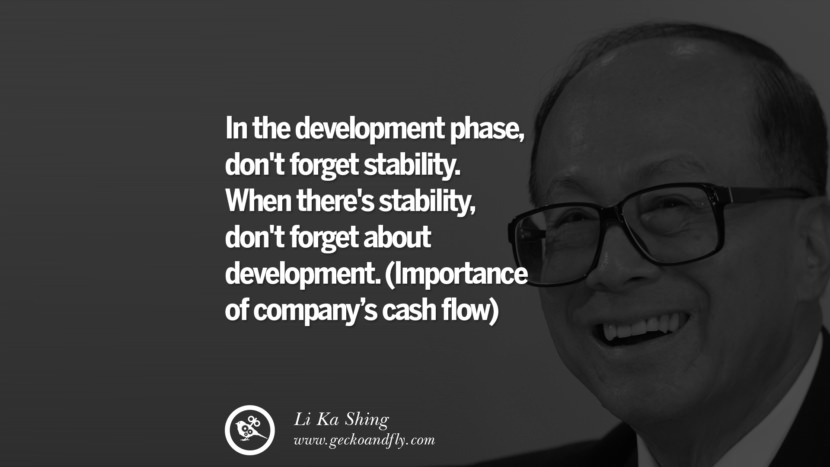 In the development phase, don't forget stability. When there's stability, don't forget about development. (Importance of Cash flow)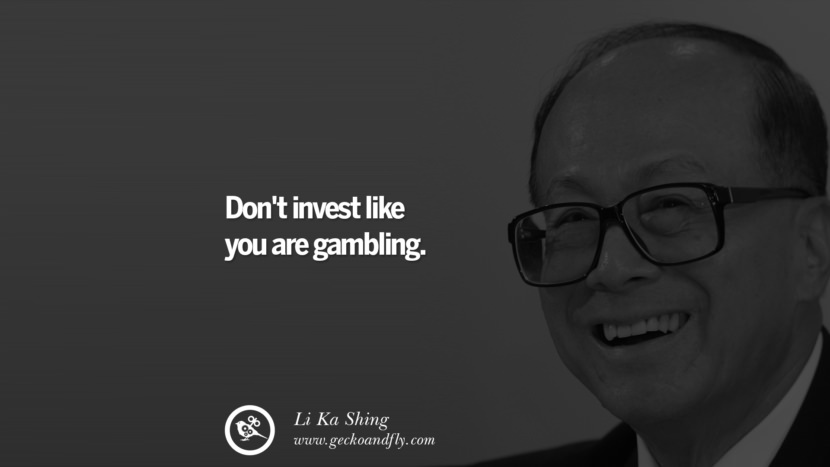 Don't invest like you are gambling.