Have a great small medium business startup idea as an entrepreneurs? There are times when you will face many obstacles, remember that these obstacles are stepping stones towards a better future. Do note that one of the main reason in business failure is debt, this is attributed to securing too much loan. Like all business ventures, there will be success and failure, it is part and parcel of success. The most important thing is to pick yourself up and continue running.
Related Article 2019 ➤ 3 Ways to Make Money Online and 20 Inspiring Quotes on Money

Give them quality. That's the best kind of advertising. – Milton Hershey

Be so good they can't ignore you. – Steve Martin

Success is not the key to happiness. Happiness is the key to success. If you love what you are doing, you will be successful. – Albert Schweitzer

If opportunity doesn't knock, build a door. – Adrienne Gusoff

Success is what comes after you stop making excuses. – Luis Galarza

Believe you can and you're halfway there. – Theodore Roosevelt

Don't delay acting on a good idea. Chances are someone else has just thought of it, too. Success comes to the one who acts first. – H. Jackson Brown, Jr.

The desire to reach for the stars is ambitious. The desire to reach hearts is wise. – Maya Angelou

It's never too late to be who you might have been. – George Eliot

A journey of a thousand miles must begin with a single step. – Lao Tzu

Do not go where the path may lead, go instead where there is no path and leave a trail. – Ralph Waldo Emerson

Above all, you want to create something you're proud of. – Richard Branson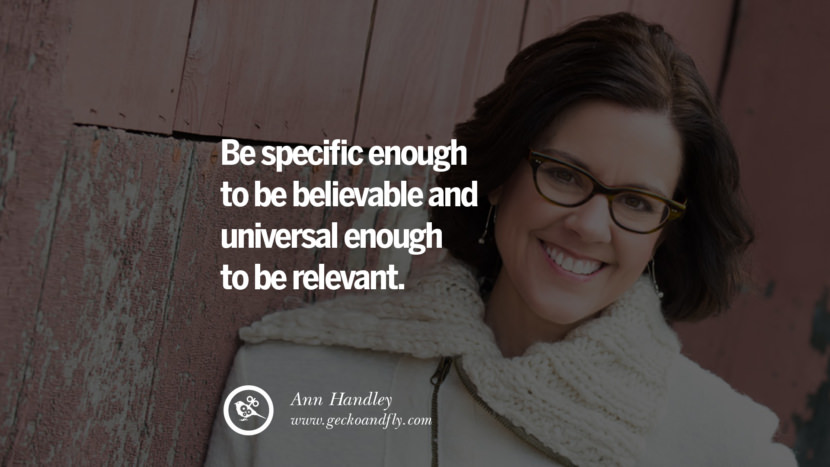 Be specific enough to be believable and universal enough to be relevant. – Ann Handley

If plan A fails, remember there are 25 more letters. – Chris Guillebeau

Inspiration exists, but it has to find you working. – Pablo Picasso

Make it simple. Make it memorable. Make it inviting to look at. Make it fun to read. – Leo Burnett

Why waste a sentence saying nothing? – Seth Godin

Either write something worth reading or do something worth writing about. – Benjamin Franklin

Learn everything you can, anytime you can, from anyone you can – there will always come a time when you will be grateful you did. – Sarah Cardwell

It's quite fun to do the impossible. – Walt Disney
Guy Kawasaki: The Top 10 Mistakes of Entrepreneurs
The UC Berkeley Startup Competition (Bplan) proudly welcomed Guy Kawasaki to the Haas School of Business. Kawasaki, former chief evangelist of Apple and co-founder of Garage Technology Ventures, explained the top ten mistakes that entrepreneurs make. His talk covered all stages of a startup from inception to exit.
Download Free Motivational Poster Series Featuring Ralph Waldo Emerson's Words of Wisdom
ZenPencil has this amazing posters made available for free, all you have to do is sign up with their subscription and it is free to download.
Best Motivational Video – Billionaire Success Secrets & Life