Based on reviews, Kaspersky Internet Security is one of the best antivirus protection software in the market. Coming from Russia, Kaspersky is pretty well known for catching yet to be detected virus and malwares. Unsurprisingly, Russia and China are two countries known as the major source of cyber attacks in the world.
See More ▼ Download Free Kaspersky Internet Security, Antivirus and Pure Trial
Anyway, my Norton antivirus expired and while waiting for the new Norton Security to be released, I have decided to give Kaspersky Internet Security a try. First impression – very friendly user interface.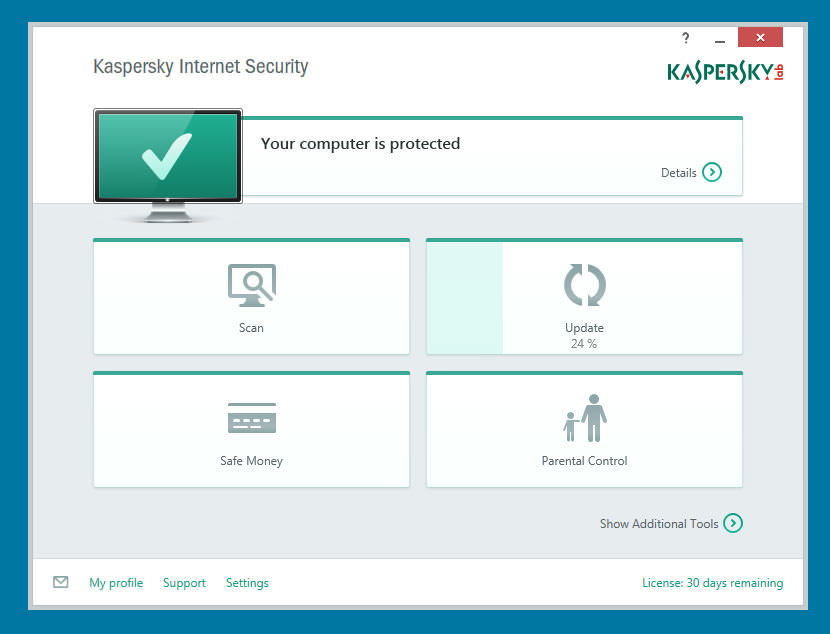 I really love the clean user interface. Scan, Update, Safe Money (Online Banking) and Parental Control.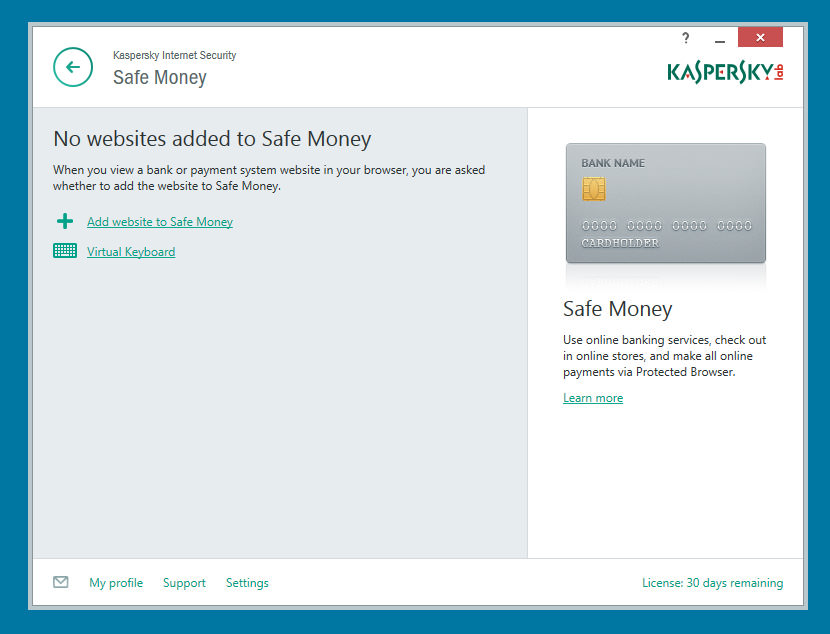 The best security policy for preventing online credit card theft is to not store your data on any software. Having said that, it doesn't matter if it is from Symantec Norton or Kaspersky, never use Safe Money. It is better to be safe than sorry, as for the virtual keyboard, that is safe to use.
Anyway, Kaspersky claims they use a unique Safe Money technology that provides additional layers of protection during financial transactions, such as online banking and shopping, and using payment systems.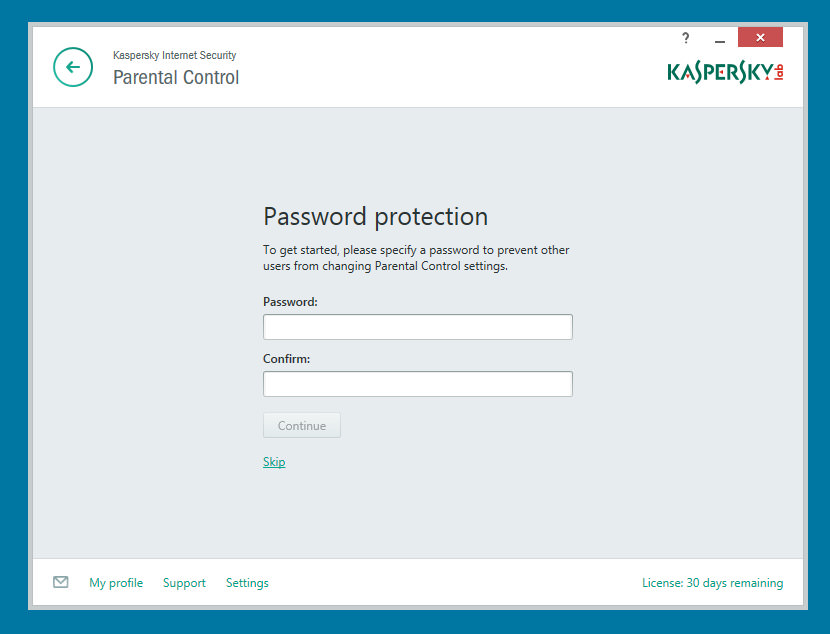 Advanced Parental Controls – Helps you ensure your children are safe and responsible online while they're surfing the web, gaming and enjoying social networks.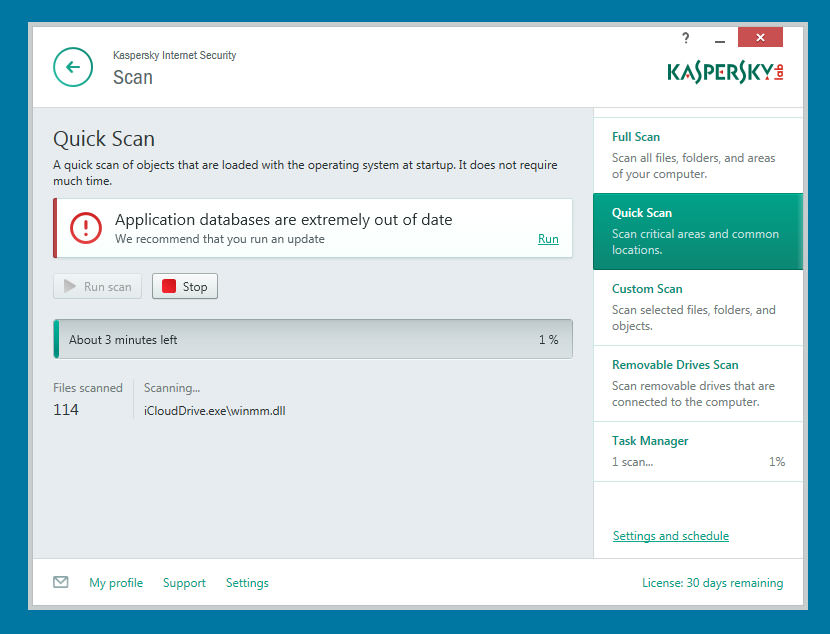 The Quick Scan was pretty quick, no malwares was detected.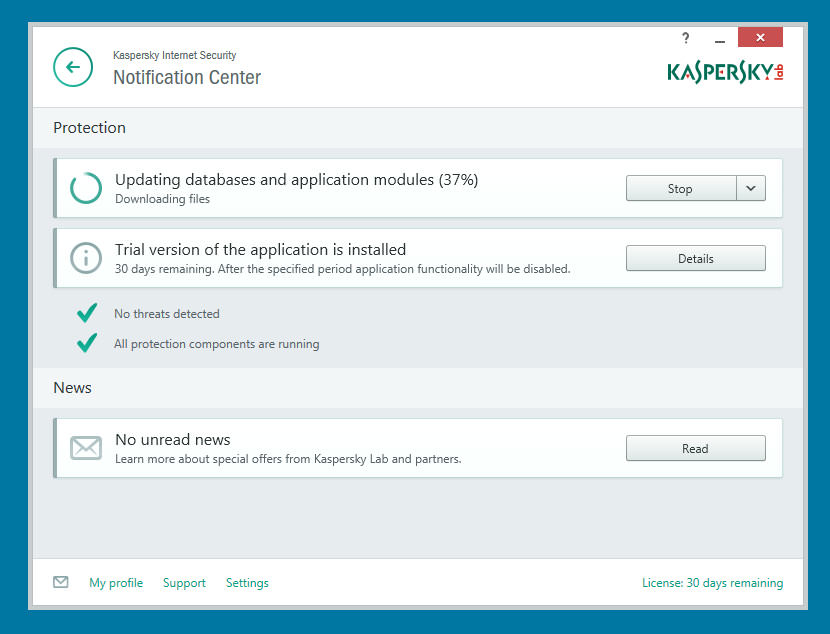 Innovative Hybrid Protection – Combines innovative, cloud-based technologies with advanced antivirus protection to ensure you're always safe from the latest threats.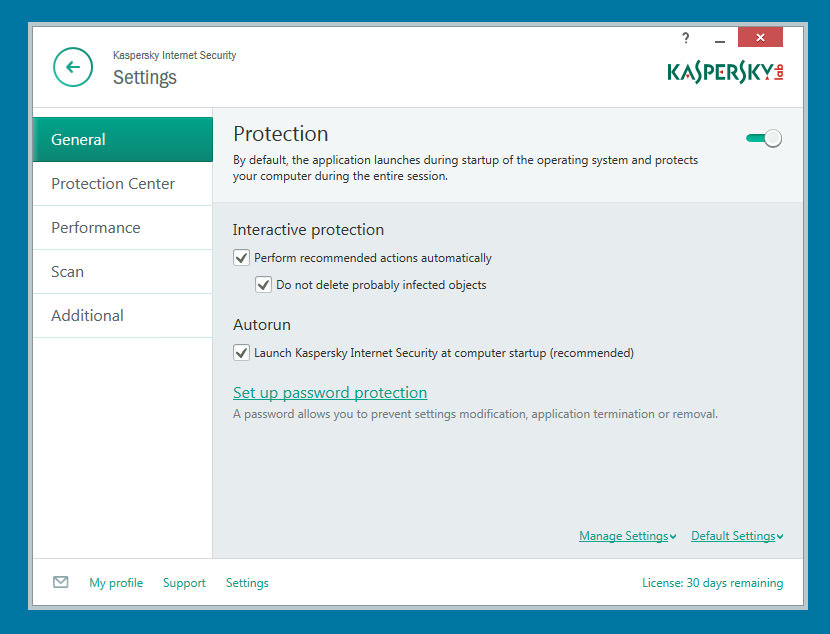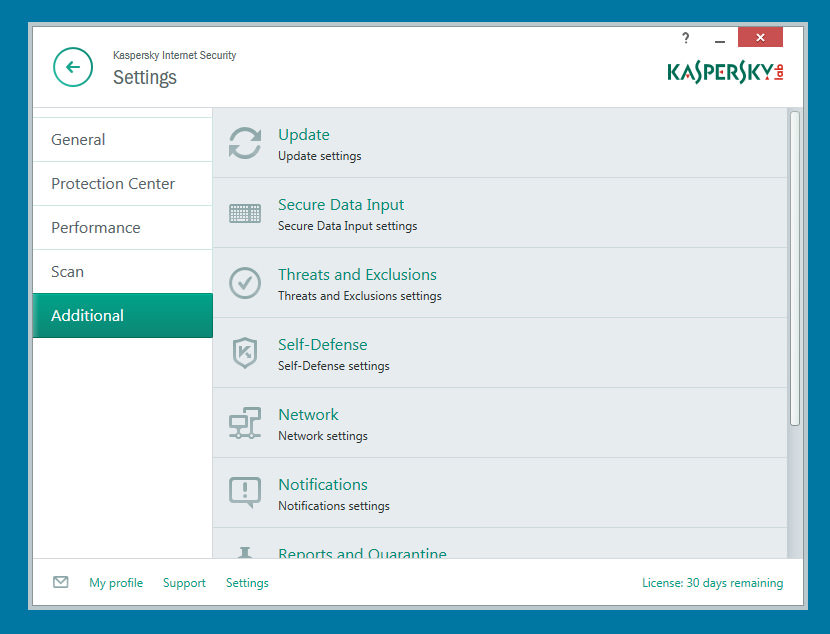 As shown in the screen shot, Kaspersky Internet Security has a very clean interface. Unlike Norton, which I find to be messy and too animated.
Conclusion
I occasionally play Dota 2, and I am still using a very old Sony laptop running Windows 7. Therefore any software that is hogging the processor will cause my Dota 2 game play to be slugging. Unfortunately, Kaspersky Internet Security is not game friendly. Unlike my Norton 360, I experience sluggishness during game play due to high usage of memory and processor.
My current Laptop has 4GB of RAM with 4GB of ReadyBoost memory. If you are into games, try installing a more game friendly antivirus or upgrade your computer. Protects your privacy, your money & your kids from Internet risks.
Protects your PC against today's Internet threats
Adds extra security for online banking & shopping
Safeguards your privacy and personal information
Helps protect your children against online threats
Combines superior security & optimized performance
Download Kaspersky Internet Security 30 Days Activation Codes
What You Need To Know About Ransomware
Ransomware has probably earned more posts on the Kaspersky Daily Blog than any other type of threat. Frankly, they've posted so many articles, pieces of advice, tips, and tricks, that only they security geeks — and the search engine bots — can read them all.

Now in its 4th year the Global IT Risks Survey collects insights from IT professionals around the world and the results are analyzed by Kaspersky's expert threat intelligence and research teams. In this video they highlight some of the key findings on the true cost of a security breach including the additional costs that organizations often overlook.
Never Download Cracked Antivirus From Torrent
For those with financial means, please support original software and evade downloading crack files from torrent, they are more often than not infected with malware as these hackers knows the very reason you are downloading an antivirus is because your computer is not protected. These 'free' antivirus crack files from torrent are conventionally infected with ransomware, sometimes cryptocurrency miners or trojans.
Always support the original software if you have the financial means, especially for small business owners. Just because it is easy to recreate something digitally doesn't mean the programmers behind the original software works for free and have no family to support.
There are plenty of free antivirus by top security companies that don't require you to pay for the product's activation code or serial number. The free version may lack some core features, but it is still a better choice over pirated copies from torrent.